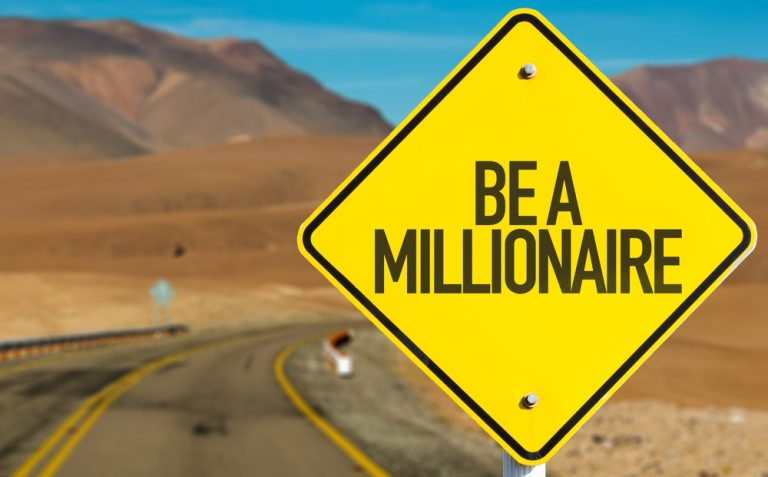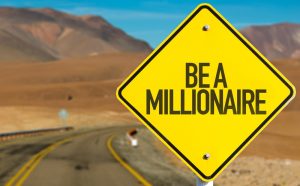 Here's our latest interview with a millionaire as we seek to learn from those who have grown their wealth to high heights.
You're going to love this one for several reasons, but mainly because 1) this interviewee has become wealthy on a low/average income and 2) he's actually implemented the "buy one house a year for 20 years" investment idea.
My questions are in bold italics and his responses follow in black.
Let's get started…
How old are you (and spouse if applicable, plus how long you've been married)?
I'm 52. Got divorced when I was 40. I can't stress enough the importance of choosing the right spouse. It can make or break your net worth. Fortunately, I learned from my experience and my partner in crime of 11 years is amazing. She is smarter and more frugal than me.
We do not combine our finances or household. It works out great for us.
Do you have kids/family (if so, how old are they)?
2 amazing girls at 16 and 14. Crazy how fast they grow up. I'm hoping some of my lessons on money stick. So far, they like to spend my money but save like crazy with their money. I set up my oldest daughter with an online savings account and she saves 70% of her part time earnings.
What area of the country do you live in (and urban or rural)?
I'm in a small Midwestern college town with a population of 100,000 or so. I lived in expensive areas of the country when I was single and carefree and found this town to be the perfect fit for lifestyle and affordable real estate.
When I lived in the big city, all my money went to my nice car to impress clients, long commutes, crazy rents and exorbitant dining out expenses. It was a blast to live in the big city, but it was expensive. I had a negative $40,000 net worth at age 30 when I moved to my current town.
What is your current net worth?
$2,522,358
What are the main assets that make up your net worth (stocks, real estate, business, home, retirement accounts, etc.) and any debt that offsets part of these?
Assets
Residential Income Properties: $7,370,000
Business Value: $200,000
Roth IRA: $12,700
Other assets: $69,345
Cash: $108,120
Escrow for upcoming project: $38,606
Total Assets: $7,798,771
Liabilities
Credit cards/lines of credit: -$65,841
Fixed mortgages: -$5,210,572
Total debt: -$5,276,413
Net: $2,522,358
Notes:
The Roth account is low right now since I've used it to purchase 3 multi-family buildings-including my first junker back in 1998. I estimated what would have happened if I maxed out the contributions since 1994 and earned the same as the SP 500 index and the real estate won by a long shot.
The Roth used to be a traditional IRA and I converted it when the Roth first came out.
I just wish I could invest more into the Roth since I continue to max it out each year. If I were to set up a 401k, I'd have to increase my salary and pay more to the IRS.
What is your job (type of work and level)?
Currently, I'm an independent financial advisor. Contrary to popular belief, it is not a high earning job since I suck at marketing and it costs me $100,000 a year in overhead. I'm a huge fan of indexing after trying everything else. I like to joke I'm a recovering stockaholic.
My other job is investing in residential income properties. I started with a junker in 1998 for $5,000 down with owner financing and reinvested that stake into a portfolio of 116 units today.
Buildings range from 2 family units to 13 unit apartment buildings. It started as a side hustle and has morphed into a cash flow machine where I've created my own management company to handle the day to day tasks. This saves me about $100,000 a year versus hiring a property manager.
Surprisingly, it is fairly easy since I have one full time employee and lots of 1099 contractors. I also have a software program that is does all the heavy lifting for me and tracks all the numbers. My job is more like an asset manager who likes to get his hands dirty.
If I were to quit my day job, I could run it working 20 hours a week.
What is your annual income?
This is a tough one. I never earned a salary of over $50,000 a year and really don't know or care.
To this day, I only take a salary of $36,000 a year from my financial advisory firm. This is tax free since my real estate spits out some sizable passive activity losses that allows me to offset active income like my salary. This is the other benefit of running my own property management company. The IRS considers me a real estate professional for tax purposes.
In a typical year, I can write off over $200,000 in deprecation from real estate plus the mortgage interest and repairs and other items. The depreciation is a phantom expense since the IRS allows you to write off the value of real estate over 27.5 even though property values tend to increase over time as long as you take care of em.
Last year my effective tax bracket was less than 2% on an income that would easily equate to $250,000 a year.
I've never had high wages. I took a different route and focused on assets over earnings. This is why I have so much money tied up in real estate which is definitely not a conventional path to most of your readers. It just seems safer to me since I got laid off from a job in college and decided working for someone else is too risky.
Plus, it's insane how much the government taxes active income-salary, flipping homes, stock options and self-employment income. I decided passive income was the way to go since it is taxed at a lower rate. This is why billionaires like Warren Buffett can pay so little in taxes. Buffett's salary is $100,000 or so. He lives on his capital gains, dividends and interest from his personal portfolio and perks from his company.
What is your main source of income (be as specific as possible — job, investments, inheritance, etc.)?
Clearly, it is my real estate. Just like Buffett, I draw a small salary from my company (the financial advisory practice) and take dividends from my real estate. Both companies pay life's expenses. Things like car, taxes, life insurance, cell phones, computers, insurance, etc.
I've never received an inheritance, paid my own college through work and Army GI bill.
What is your annual spending and what are the main expenses you have?
$48,000 a year.
Here is how I keep my spending in check since some of your readers will think this is ridiculously low.
I live in a two family in a nice part of town that is similar to a town house. The rent from the other tenant covers my mortgage, taxes and insurance. Thus, 1/2 of the house is treated as a rental and the other 1/2 as my personal residence. This allows me to write off 1/2 of my housing expenses.
I drive old cars till they die and have never owned a new one. My fancy Suburban has 160,000 miles on it. The guy who sold it to me paid $85,000 for it brand new. I got it for $26,000 with a small loan and down payment. My rental business paid it off in 3 years.
My other car is a BMW that I bought used as well and paid if off in 3 years. On this one, my financial advisory business paid it off. Unfortunately, my advisory clients like to see their advisor drive a foreign car while my tenants like to see me drive a beat up truck.
Over the last 3 years, I've had no car payments.
I guess my main expense is children-groceries, clothes, gadgets, activities, travel.
For travel, I like to go somewhere exotic and warm each year with my girlfriend. We rent a house with a pool near the beach. These days, the dollar buys you a lot overseas.
For the kids, we like to go on one major trip a year as well as a bunch of micro trips throughout the year.
How did you accumulate your net worth? Also, please share any mistakes you've made along the way that others can learn from.
As I mentioned earlier, I've never been a high wage earner and had to get creative to grow my balance sheet since I had a negative net worth at age 30.
Once I bought my first property at age 34 with $5,000 down, I moved in and started working on it to increase the value. This is called forced appreciation.
The next property was purchased with a low down FHA loan. It was a duplex and I convinced my wife that we should continue to live in small multi's to build our cash flow and balance sheet.
Eventually, she put a stop to this madness and I ended up buying into the "American Dream." This was a big house with a fenced yard in a fancy part of town.
Big mistake.
2 years later, she got the house and I got the rentals.
At the time, it was the worst experience of my life. Later, I discovered it was the best thing that ever happened to me.
I must admit, it was a humbling experience to go from the white collar part of town to the blue collar part of town as I moved into one of my rentals and recovered from the financial hit of the divorce.
Worse, I had a new major expense-child support.
Thereafter, I continued to live in 2 family rentals as I built my portfolio one property at a time. My kids didn't care and they grew up thinking it was perfectly normal to have a tenant next door.
In some years I was able to purchase 2 to 4 properties. Other years, there were no deals and I would simply wait for a better deal.
All my properties were purchased by stripping equity from prior properties or reinvesting all my cash flow into the next deal. On some deals, the seller offered owner financing and I was able to buy these with 5 to 10% down. I've never had partners and had to hustle to raise capital.
Looking back, it was definitely not easy. I worked my ass off with these two jobs. Many times, I was working 7 days a week for a month straight. After the divorce, I'd work hard on my off week and less on my kid week.
When the markets collapsed in 2008, I was able to weather the storm by battening down the hatches on expenses and making sure all my units remained full. In some cases, I had to lower rents to maintain cash flow to service mortgages.
Fortunately, I never got over-extended on real estate loans and never had to sell since the cash flow after all expenses covered my bills. This is the beauty of buy and hold real estate. As long as it cash flows, you can survive market cycles.
My financial advisory business got crushed from 2007 to 2009. Revenues dropped 50% and the real estate portfolio kept me alive. A lot of financial advisors went under back then due to their extravagant lifestyles. Thank God I had a second source of income and never suffered from lifestyle creep.
Today, I continue to live below my means while reinvesting into my real estate portfolio to increase the cash flow. I don't have to work as hard and can sleep in or simply take a weekday off just for fun.
What have you learned in the process of becoming wealthy that others can learn from (what can others apply to become wealthy themselves)?
There are no short cuts. I tried every get rich quick scheme out there and nothing worked out. As folksy as this sounds, you need to sacrifice a lot and focus on the end game. You need to work harder than most people. You must be willing to bet your entire net worth to get ahead if you take my route with real estate or being a business owner.
Look at Warren Buffet. He would put 50-80% of his net worth into a single stock to achieve outsized returns. If you look in the mirror and don't see Warren, think twice about doing this.
Real estate is definitely not for the faint of heart. If you are risk averse and wish to take a simpler route, live on 50% of your income and invest all of your savings into a diversified portfolio of stock index funds. We are talking a portfolio of 100% stocks like Warren Buffett. All my clients with 1 million plus net worths tend to come from moderate incomes who live below their means and tilt their portfolios to 80-100% stocks.
If you earn 50k a year and can save 25k a year earning 8% annually tax deferred, you will hit 1 million in 19 years. Very few people will do this.
Just be sure you know what you are doing. If you do not have the temperament to see your 401k become a 201k, you need to save your way to wealth in CD's and bonds. It will definitely take longer but is better than being in a 100% stock portfolio and selling out at the bottom of March 2009.
The average investor earns far less than a market return after you subtract management fees, advisory fees and behavioral mistakes. This is a fact. Every investor I meet thinks they are above average.
One more thing. If you are a late starter like me, you need to focus on something different. I was lucky in that I was wired for delayed gratification and consider myself unemployable. The key to my success was recycling my active income into passive income.
My first million took 9 years; longer if you factor in when I graduated from college. The second was faster. The third will be even faster due to my investment snowball. I never could have reached a 2.5 million net worth by investing in a 401k or IRA on a salary of 50k or less a year. I took the road less travelled.
What are you currently doing to maintain/grow your net worth?
When I first started in real estate, my goal was to purchase 1 property a year. It's been almost 20 years and I have exceeded that goal. I'm still in growth mode, but have definitely slowed it down since I'm more selective now. I'm waiting for the proverbial fat pitch.
The second way is through principal pay down. Every time I purchase a property, the tenants pay down my mortgage balance. Right now, they are paying $160,000 toward my principal. This will continue to grow since the average duration of debt is 18 years.
The third way is the traditional path. Contribute to my retirement account, pay down debt and work on increasing my salary in my financial advisory business by taking on select clients.
Do you have a target net worth you are trying to attain?
In the beginning, it was 1 million by age 45. Hit that early. Next was 1 million in gross rents. Hit that last year. Today's goal is growing the portfolio with the least amount of time commitment on my part. My philosophy is grow the assets and the rest will take care of itself.
What are your plans for the future regarding lifestyle (for instance, will your net worth allow you to retire early, downsize jobs, etc.)?
My current goal is to get my girls through college debt free via rental cash flow. No 529 plan or pulling equity from real estate via a refinance.
After that, I may slow down to working 3-4 days a week. I could easily retire today, but love what I'm doing and want to make sure kids are set. After working 60-70 hours or more a week during the growth phase of my businesses, a 40 hour work week seems like a part time job.
Is there any advice you have for ESI Money readers regarding wealth accumulation?
There are no secrets. Everything about building wealth has been published over the last 100 years; even longer if you throw in religious texts or the Roman Empire.
Today, there are so many free resources (blogs, podcasts) that I consider it easier to build wealth today than when I started.
ESI has it down to a very simple formula. Either you work on earnings, savings or investing.
For maximum speed of wealth, you increase all three. If you hit 2:3 like I did, you can still retire early or build a million dollar net worth.
1 million is not a big deal. (It is a huge deal when you are starting out). When I hit my first million, it was cool for a week or so. After that, it was get back to work.
For me, it has nothing to do with money. It is freedom to choose what I want in life. In my case, my job became my hobby and my hobby became my passion.