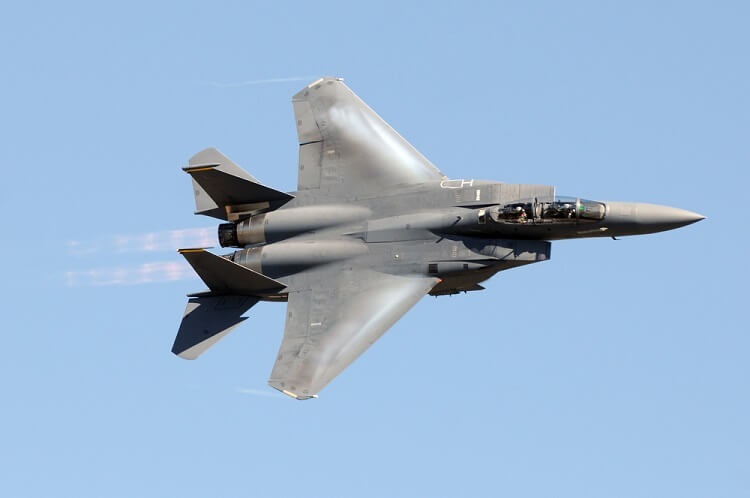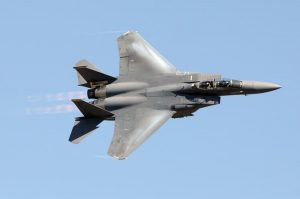 Here's our latest interview with a millionaire as we seek to learn from those who have grown their wealth to high heights.
If you'd like to be considered for an interview, drop me a note and we can chat about specifics.
My questions are in bold italics and his responses follow in black.
Let's get started…
OVERVIEW
How old are you (and spouse if applicable, plus how long you've been married)?
I am 57. My wife is 58. Married 31 years.
Do you have kids/family?
Yes, two sons – 18 and 19 years old; still living at home and going to school – college and trade school.
What area of the country do you live in (and urban or rural)?
We live in the South.
Small neighborhood 5 miles outside a town of about 45,000.
Cost of living here is relatively low.
What is your current net worth?
$1.6 million.
What are the main assets that make up your net worth (stocks, real estate, business, home, retirement accounts, etc.) and any debt that offsets part of these?
Assets:
Retirement Funds (IRA's, 401K's, Thrift Savings Plan – TSP): $1,277,000
Cash: $14,000
Primary home: $250,000
College Savings: $70,000 (this is two Coverdell accounts plus $5,700 in Series EE savings bonds bought in the 80's). Additionally, I was able to transfer my post 9/11 GI Bill benefits to my sons, which will pay a large part of their post-secondary educations.
Airplane: $40,000 (my share; I am in a partnership with another individual)
Orlando Timeshare: $10,000
Liabilities:
EARN
What is your job?
I just retired from a 35 year career in the U.S. Air Force as a pilot.
I spent almost 10 years on active duty, and the rest in the Air National Guard. Throughout my career I flew several different types of airplanes – from fighters to heavy air refueling tankers.
When I retired, I was a Group Commander leading 240 people in four different squadrons, which included a squadron of heavy four-engine jets.
My wife is certified as a Pediatric Nurse Practitioner (PNP), but has worked part-time for the past 17 years as a staff nurse to be able to be home and raise our sons.
I am including my wife in many of these responses because we have always worked as a team and her contributions, whether in time or income, are a major reason for our financial success.
What is your annual income?
Up until I retired a few months ago, our combined annual income was about $180,000. Now things are in flux as my wife contemplates going back to work full-time as a PNP (she enjoys the work).
Our income this year will be close to $100,000 (this includes my wife's part-time pay, my civil service retirement pension and my three months of salary before I retired).
Tell us about your income performance over time. What was the starting salary of your first job and how did it grow from there (and what you did to make it grow), and where are you now?
I worked as a civilian engineer for the US Navy at an aircraft maintenance depot in California right out of college. My salary was about $23,000/year.
Nine months later, I entered the Air Force as a 2nd Lieutenant and began pilot training. As a Lieutenant, my gross salary was a little bit less than my engineering salary, but the take home was more due to the various tax free "allowances" that one is paid on active duty.
I was earning about $47,000 annually when I left active duty 9 years later.
Our last active duty assignment was in the South and we elected to stay in this part of the country due to the low cost of living and slower pace of life.
After leaving active duty, I didn't work at all for almost a year. My purpose for leaving the Air Force was to become an airline pilot, but in 1991/1992, the economy was slow and all the major airlines were furloughing pilots, not hiring.
I delivered pizzas part time for a few months to make some pocket change. I also worked as a charter pilot for a while, then worked as a civilian flight instructor.
Through networking, I eventually got picked up as a part-time pilot with the Air National Guard, and was also hired as a contract jet simulator instructor training new Air Force pilots. Combined salary about $55,000.
After three years, the Guard hired me in a full-time pilot position, and I left the simulator job. That full time job was a federal civil service position and is the job from which I just retired. My annual income went from about $70k to $165k over 20 years.
This salary had both civilian and military components to it. I was a "Dual Status" Guardsman, meaning I had full-time civilian pay and part-time military pay – I really only had one job, but I was paid in two different ways, civilian or military, depending on what duty I was performing. For example, when I deployed overseas into war zones, my pay was 100% military and mostly tax free. It's a little hard to explain – even active duty military personnel don't really understand the Guard.
As far as growing my income, I just kept doing my job to the best of my ability. I had no hidden agendas, built trust with my peers and superiors and eventually rose in rank and responsibility. Both civil service and military pay structures include longevity increases and yearly cost of living adjustments.
My wife began work right after college as a Registered Nurse (RN) in Wisconsin. After a year she joined the Air Force as a nurse (2nd Lieutenant) and was on active duty for 7 years (we met while both stationed in the Philippines, by the way). Her annual Air Force salary went from about $20k to $40k over those 7 years.
My wife left the Air Force a year before I did, earned a Master's degree in Pediatric Nursing and became a Nurse Practitioner. She worked as a PNP for 6 years ($50-60k a year), but when we moved for my full-time job with the Air National Guard, she took a couple of years off before she began working part-time as an RN at a local hospital ($8k-10k a year).
What's your work-life balance look like?
Prior to retirement it was so-so. I worked a lot of long days and drill weekends, travelled quite a bit (including deployments to various war zones beginning in 1999).
This is one of the reasons that my wife worked part-time; to provide a constant at-home presence for our sons during my frequent travels.
Now that I have retired, my work-life balance is great! We will see how my wife's re-entry to full-time employment affects this balance.
I also expect my sons to leave home within the next year, so the empty nest will be another change in this area.
Do you have any sources of income besides your career? If so, can you list them, give us a feel for how much you earn with each, and offer some insight into how you developed them?
As a retired Dual Status Guardsman, I have earned two pensions. One is for the civil service part of my job and the second is based on my military service.
My civil service pension (a little less than a third of my pre-retirement income and not taxed by my state) started immediately upon my retirement, but my military pension (also about a third of my pre-retirement income and not taxed by my state) won't kick in until I turn 59 ½. (Usually National Guard retirement pay starts at age 60, but my age of eligibility was reduced due to being activated several times).
SAVE
What is your annual spending?
Approximately $105,000 prior to my retirement.
This does not include $40,000 in taxes or $15 – $20,000 to savings. Spending has decreased somewhat since I retired.
What are the main categories (expenses) this spending breaks into?
Charity: $12,200
Automobiles: $12,200 (We have 5 cars for 4 drivers. Planning to sell one car. We provide one tank of gas a week for each son.)
Insurance: $12,000 (including an umbrella policy and flood insurance)
Groceries: $11,500
Utilities: $10,600 (includes electricity, water, cable, internet and cell phones)
Vacation: $10,600
Airplane: $10,200 (operating costs and maintenance)
HELOC: $7,600
Medical: $4,000
Dining out: $3,000
Recreation and Entertainment: $3,000
Everything else is miscellaneous household expenses.
Do you have a budget? If so, how do you implement it?
We have a budget, but haven't been very good about following it.
Our savings has always been automatic, so that always came out first.
Our giving to our church was also a priority.
Even without really following our budget, we have been able to mostly live within our means (except using our HELOC to buy a couple of cars and some home improvements).
I do track spending in Quicken, although not as accurately as I should.
I created the budget by looking at historical numbers in Quicken. My wife and I discuss our plans and our investments, and then we agree on any changes or large purchases.
What percentage of your gross income do you save and how has that changed over time?
Savings rate has probably been between 5-20% over time. Larger percentage when I was young.
Back before we left the active duty Air Force, we saved about 40% of our income for a year or two.
What is your favorite thing to spend money on/your secret splurge?
My airplane and flying.
We also travel to see family (none of whom live in the South) and to give our sons some exposure to different places.
We've taken several ski trips to Lake Tahoe in the last 10 years (we actually have family in California).
INVEST
What is your investment philosophy/plan?
Invest in growth mutual funds over the long term.
Also, invest automatically.
I started out with investment money drafted out of my Air Force paycheck. In recent years I had 5% automatically taken out of my paycheck and put into my Thrift Savings Plan (TSP). This was matched by my employer.
Bottom line is: Pay yourself first. Automatically. I've heard a lot about investing in real estate and rental properties, but have never been comfortable going that route.
What has been your best investment?
Investment in growth mutual funds over time.
We pulled a lot of money out of a non-retirement mutual fund in 2000, right before the market dropped that year, to pay for adopting our two sons from Russia, buy a car and buy an airplane. The timing couldn't have been better. I had invested money every month in that fund since 1983.
I'll also add here that I received a full college scholarship from the Air Force which required participating in ROTC all four years of college. The scholarship incurred a 4 year Air Force commitment, and my commitment from pilot training was a concurrent 6 years.
I believe this was a great investment in that I had no student debt and the Air Force taught me how to fly. That led to a 35 year career that was full of adventure (some danger) and helped to set me up where I am today.
My wife was able to use veteran benefits to pay for part of her Master's degree.
What has been your worst investment?
Dabbling in commodities futures back in the 1990's. Fortunately I only lost a few hundred dollars.
What's been your overall return?
Never really calculated it, but we've been invested mostly in growth stock mutual funds for 35 years.
How often do you monitor/review your portfolio?
I look at my investments just about weekly.
My TSP is invested in Lifecycle Funds that automatically rebalance as I age. We're currently working with an advisor to position our funds for retirement – manage risk and minimize taxes.
NET WORTH
How did you accumulate your net worth?
When I arrived in Texas for pilot training at age 22, I had no debt, a paid-for car and $1,000 in the bank. That's when I started regularly investing in growth mutual funds.
My wife began investing when she was 23 (before we met). We made automatic contributions as long as we were employed.
We bought only one new car. It was a Volvo 740 Turbo that we kept for 10 years before it was totaled in a wreck.
All of our other cars have been pre-owned. This let us buy several cars with cash. One can drive some pretty nice cars for a lot less if you buy used. We also keep our cars for a long time. Our "newest" car is a 2009.
When we bought our current house, almost 20 years ago, we purchased a modest home with a mortgage payment that was well within our means. We made extra monthly payments and paid off our 30 year mortgage in 15 years.
What would you say is your greatest strength in the ESI wealth-building model (Earn, Save or Invest) and why would you say it's tops?
I'd say "Save".
Except for a little while in the early 90's, when I was unemployed, we always automatically "paid ourselves first" with automatic savings allotments or 401K deductions. Since I worked for the government, I can't really say that I was tops in the "Earn" category.
What road bumps did you face along the way to becoming a millionaire and how did you handle them?
See Income Performance above for the period of unemployment after leaving the active duty Air Force.
We didn't add much, if anything, to our savings for a few years, even drained some money for living expenses, so there was a pause to the "E" and "S" in ESI for a while.
We kept a positive outlook during this period, having faith that things would work out eventually. After all, we were both skilled and educated, right?
Many of my pilot friends were forced to move back in with their parents after they were furloughed by the airlines. We at least were able to stay in our home because of savings and part-time employment.
What are you currently doing to maintain/grow your net worth?
We are in the process of working with our financial advisor to reallocate our investments to reduce the risk of our total nest egg.
I am also considering converting some of our 401K's and traditional IRA's to Roth in order to reduce our Required Mandatory Distributions in the future and thereby reduce our overall long term tax burden.
Part of our plan is to keep one to two years of spending in cash so as not to be forced to liquidate shares during a market down cycle. We are also prepared to make adjustments to our spending if a down cycle dictates.
Do you have a target net worth you are trying to attain?
I believe we are already there. Our investments along with my pensions should be able to carry us through for the rest of our lives.
How old were you when you made your first million and have you had any significant behavior shifts since then?
I was 52 when our net worth reached $1 million.
I actually started saving less, percentage wise, about that time because I had bought into a partnership on a more expensive airplane and I wanted to enjoy flying it while I could. One never knows when some unpredictable health issue may arise and end a flying career.
What money mistakes have you made along the way that others can learn from?
This isn't really a money mistake, but owning an airplane is expensive and not really justifiable from an economic standpoint.
I have owned two airplanes, one at a time, since 1996. I was a military pilot for a long time, so flying was both my vocation and avocation. I really enjoy flying general aviation and the trips and lifestyle it allows, but it's not cheap.
I also wish that I had saved up cash to buy all of my cars instead of tapping into the HELOC for the last two.
What advice do you have for ESI Money readers on how to become wealthy?
Time is your friend. If you start investing early, you can amass a large nest egg. Invest in growth mutual funds when you are young, and keep investing regularly, especially when the market is down.
Pardon my use of an aviation analogy, but put your investing on auto-pilot. If you invest for the future automatically, and don't even see the money, you can spend the rest and enjoy your current life.
Another piece of advice . . . don't buy new cars.
FUTURE
What are your plans for the future regarding lifestyle?
I would like to maintain our current lifestyle for the next 10-15 years, while we have good health and are relatively young.
I would like to continue flying my own airplane while I can.
I don't plan on going back to work unless I find something part time that I enjoy.
My wife plans on working for several more years because she likes being a NP and working with kids. This will also help us financially by delaying and/or minimizing withdrawal of our retirement savings.
I don't plan on using any of our retirement funds until my wife fully retires, although I do have penalty free access to my TSP funds prior to age 59 ½.
What are your retirement plans?
We may relocate either to the mountains or the beach in the next few years.
We plan to be as active as possible, travelling a little and contributing in some way to whatever community we end up in.
We'd like to be available to our sons as much as we can. Since I retired, I wear a straw hat and Hawaiian shirts. Helps me to relax.
Hopefully, we can live off of the growth/dividends of our investments without touching the principal.
Are there any issues in retirement that concern you? If so, how are you planning to address them?
Our biggest concern, and I believe this is common among retirees, is making sure that our money doesn't run out.
I have high confidence that my government pensions will be there, and they should cover our basic living expenses.
The high valuation of the market right now is a concern. If the market takes a big nose dive in the next few years, it could impact our long term income above basic living expenses. We're currently exploring ways to reduce the risk of our investments while still taking advantage of upswings in the market.
Healthcare is also a concern because of the unknown. My wife and I are both currently healthy. We exercise regularly and (mostly) eat healthy food as an investment in our future. I just ran a 5K on Labor Day weekend, and I plan on running another 5K this weekend. We will be eligible for Tricare for Life at 65 (a military benefit), so healthcare costs should be low. We are also currently shopping for Long Term Care insurance for both of us.
MISCELLANEOUS
How did you learn about finances and at what age did it 'click'? Was it from family, books, forced to learn as wealth grew, etc.?
I was introduced to investing in mutual funds at the age of 22 by one of my instructors when I was going through Air Force pilot training. I started regularly investing then (dollar cost averaging) and it has made all the difference.
I have read a lot of books also – two of my favorites are "The Richest Man in Babylon" and "The Wealthy Barber."
I really enjoy ESI Money and I just discovered Mr. Money Mustache and am intrigued by his outlook on life. I had never heard of F.I.R.E. (Financial Independence Retire Early) before I retired, but I am reading a lot of blogs about it now. It is helping me put my life in perspective and not feel guilty about not wanting to work a "normal" job.
Who inspired you to excel in life? Who are your heroes?
My mother, who was a teacher, always expected me to get a college education.
I was around 15 years old before I found out that college wasn't mandatory for everyone.
Fortunately, I was a good student and I enjoyed math and science, so going to college fit into my life plan. I also learned that a Bachelor's degree was required to be an Air Force pilot.
My mother's parents demonstrated hard work as a virtue. They never had a lot, but lived a comfortable life and were generous to my mom, my sisters and I.
The book "The Right Stuff" inspired me to become an Air Force fighter pilot, so you could say that the astronauts and test pilots were my heroes early on. I remember watching the first moon landing on TV in 1969.
Do you give to charity? Why or why not? If you do, what percent of time/money do you give?
Yes. We are active in our local church, so a large portion of our charitable giving goes there.
We also give to several other organizations that work to make life better for others.
We believe that God calls us to help others, so that's why we give. We have given somewhere around 8-10% of net income for many years.
My wife and I give time (several hours a week) to our local church by serving on various committees.
My family has also participated in short-term mission trips and disaster recovery efforts (trips lasting 3 days up to one week at a time.)
Do you plan to leave an inheritance for your heirs (how do you plan to distribute your wealth at your death)? What are your reasons behind this plan?
I pay a small percentage for survivor benefits for my wife on both of my pensions, so between that and our retirement funds, she should be taken care of if I should pass away first.
We have no specific plans to leave an inheritance for our sons, but by planning to have our investments last indefinitely, there should be some money left over once my wife and I leave this world.
This is not a priority because we have tried to instill education and hard work into our sons so that they can become self-sufficient.
We are currently working with an elder law firm to create a Revocable Living Trust to handle any assets left at the end of our lives.