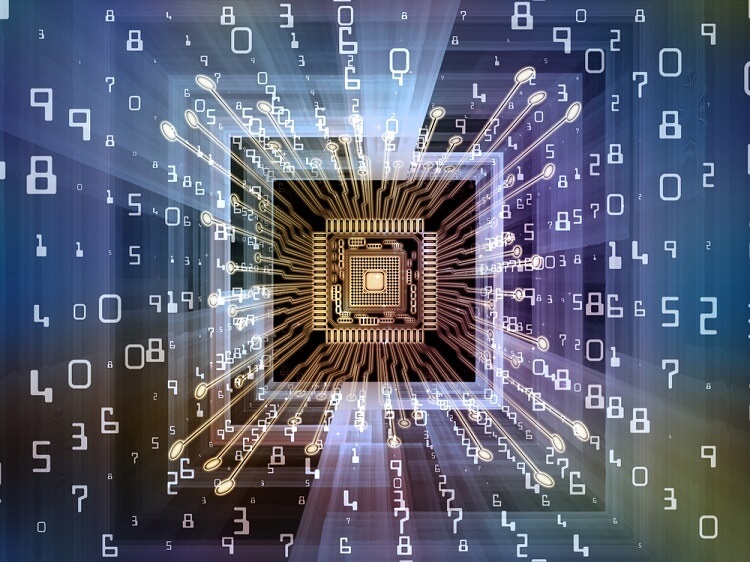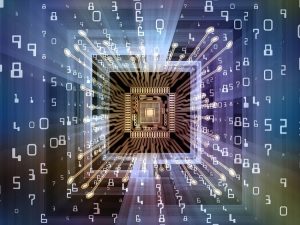 Here's our latest interview with a millionaire as we seek to learn from those who have grown their wealth to high heights.
If you'd like to be considered for an interview, drop me a note and we can chat about specifics.
My questions are in bold italics and his responses follow in black.
Let's get started…
OVERVIEW
How old are you (and spouse if applicable, plus how long you've been married)?
I am 46. Single.
Do you have kids/family (if so, how old are they)?
I don't have children of my own but I have nieces and nephews whom I adore who are around college-age.
What area of the country do you live in (and urban or rural)?
I am originally from the east coast, but moved to the middle of the country with my career.
All of my adult life I have lived and worked in urban environments — but grew up in corn fields.
I 'went urban' to pursue my dreams of working in technology for a major company.
What is your current net worth?
I have a current net worth of about 3.4 M USD.
What are the main assets that make up your net worth (stocks, real estate, business, home, retirement accounts, etc.) and any debt that offsets part of these?
About 40% of my assets are in a company sponsored 401K retirement plan, IRA and Roth IRA. (Mostly low cost index stock and bond index funds and one actively managed mid-cap fund that has consistently outperformed.)
About 15% in a brokerage account. (Low cost index funds.)
About 12% in crowdfunded real estate. I would like to raise this percentage, but I'm cautious about where we are in the current real estate cycle. It's been a long boom — and I would hate to dive in only to catch the next bust.
About 10% in cash balance pensions from my employers.
About 1.5% in a Health Savings Account (HSA) that I'm using like a retirement plan.
The balance in cash and cash equivalents. I have extra cash at the moment, because I recently sold my primary home and have not yet found a good place to reinvest. The real estate market where I live is starting to turn negative and I had the opportunity to get a premium price for my home. I've decided to rent for a bit. I like to fix up older properties, so I may wait through the next cycle for the next good deal, of which there are very few at the moment where I live.
EARN
What is your job?
I'm an upper-mid-level IT manager.
What is your annual income?
About 250K plus a small bonus, depending on company performance.
This level of income is relatively new, but I've had a six-figure income since the year 2000 with more recent progression in pay.
Tell us about your income performance over time. What was the starting salary of your first job, how did it grow from there (and what you did to make it grow), and where are you now?
I was employed as an intern in college — which turned into a full-time job upon graduation. My starting salary was $36K.
In the five years that I worked there, I was consistently promoted until my salary doubled. It was clearly luck, but the Y2K 'crisis' inflated IT salaries and in the year 2000 when I joined a new company, salaries were still high and companies were competing for talent.
I quickly managed to double my salary again in a mid-level management position. I've stayed at that employer ever since, earning a consistent income.
By any measure, I now earn a relatively high salary for the work that I do, following several promotions.
What has really helped my overall financial situation is long-term consistency with no career breaks.
What tips do you have for others who want to grow their career-related income?
My working strategy, from the very beginning, has been that consistency and reliability trumps burning out at the top.
I've made my ambition very personal, versus needing to be the most powerful guy in the office.
At my company, the most senior managers tend not to last more than a few years, so I've planned my career such that I haven't arrived there too soon.
Perhaps more importantly, I've worked extremely hard and have been willing to take challenging roles — and then made the most of them, delivering real results.
My reputation for delivery and integrity is the number one thing that I focus on — and everything else has pretty much taken care of itself.
Not every year has been stellar, of course — but I've gratefully avoided making major career missteps, and have worked for some really great leaders.
What's your work-life balance look like?
I have clearly prioritized career experience over family. There are a lot of reasons for this, but I've enjoyed the adventure of my work.
I've had the opportunity to travel extensively and experience many other places and cultures, as part of my job.
In the end I am making the choice to continue — and thanks to good planning — I can choose to stop at any moment at this point. More than once I've given up time with friends or family for my job — and I do feel a tinge of guilt about that, as many do — so I'm definitely looking forward to a time when the priority is reversed.
I heard recently someone say that you can be either a tree and grow roots, or be a bird and fly, but not both. So I guess I'm a bird trying to become a tree.
I'll let you know…
Do you have any sources of income besides your career? If so, can you list them, give us a feel for how much you earn with each, and offer some insight into how you developed them?
Besides dividend income from retirement and non-retirement assets, the only secondary income that I have is from crowdfunded real estate.
Since I started in 2014, my rate of return on those crowdfunded assets has been consistently between 8.5 to 9.5% overall, as I've grown my investment principal from just 30K to now over 400K.
I've chosen what I've invested in carefully — and I look for at least 6% cash-on-cash return in addition to asset value appreciation.
Because I'm only a few years into this, most of my returns have been cash-on-cash, versus completing a whole deal cycle (where you sell at the end and benefit from the sale of the appreciated asset).
The return I stated, does also include some 'dogs' that have not performed. So far I haven't had to account for any total loss, but it could happen — and a few are on the ropes, which if they go to zero, would hurt my track record.
While I'm extremely happy with the cash returns that this generates, I know that in a significant downturn in the economy, some (or all) of these returns could evaporate — and I could experience real losses…so I'm a bit cautious about it.
On the other hand, I would also love to grow this over time with solid investment choices in good locations.
It's great diversification versus all stocks and bonds in my retirement portfolio.
SAVE
What is your annual spending?
In the last 10 years, my annual spending has been pretty flat at around $70K.
Gratefully my employer covers most of my healthcare costs, which has removed a big expense.
I've tracked everything in Quicken since 1996, so I have a really good handle on where my money goes.
What are the main categories (expenses) this spending breaks into?
In aggregate, the top 10 expenses over the last 10 years are:
Real Estate Taxes 14.2%
Utilities (phone, internet, cable, energy) 8.9%
MBA Program 8.2%
Travel 8.1%
Auto 6.5%
Mortgage Interest 6.2%
Dining Out 5.5%
Insurance 4.4%
Gifts 3.9%
Groceries 3.2%
You can see that my tax category is a bit high — for two reasons: one is due to my non-W2 income and the other is due to the high real-estate taxes in the city in which I live.
Education and travel have also consumed a huge part of my spending. Invest in yourself first!
I made some sacrifices at the time and managed to pull this off with no debt. So that has helped me get a much quicker return on the investment.
My overall housing expense doesn't show here because I have bought and sold several properties that have resulted in a net gain.
Do you have a budget? If so, how do you implement it?
I try to automate as much as possible. I calculate the annualized cost of all of my fixed expenses and that comes from a separate checking account (i.e. housing, utilities) funded by a portion of my paycheck through direct deposit.
I pay everything else on a credit card, faithfully paid off each month and I don't carry cash, generally.
I watch my statement — and when it reaches a certain point, I just stop making discretionary purchases.
What percentage of your gross income do you save and how has that changed over time?
My savings rate is well over 50%.
I do not use raises to inflate my standard of living. It all goes to savings and investments.
My goal has been to achieve financial independence, so as many others have pointed out — savings has two advantages — it more rapidly increases the size of your net worth — and it keeps your standard of living in check so that you can live longer on less.
Recently I received my Social Security income statement, which shows how much income you've reported every year of your life (go check it out if you never have!) — and I discovered something interesting. With the performance of my investments, my net worth is greater than every dollar that I have ever earned over my lifetime.
To me this is amazing, and demonstrates why investing your savings is so important. Somehow I've managed to live my whole life essentially for free!
What is your favorite thing to spend money on/your secret splurge?
Real Estate.
I drive used cars and tend to buy nice, but not fancy or expensive clothes — but I like to live in a nice modern home.
With a little work, I've been able to live in some great places.
I also splurge a bit on travel — and make use of business trips to spend a few extra days in nice places, at my own expense, when the schedule allows.
INVEST
What is your investment philosophy/plan?
I think I was influenced very early by the questions they ask you when you sign up for a 401K plan and when you set your target allocation between stocks and bonds.
One of the questions says something to the effect of "if the market experiences a 20% decline, would you sell, hold or invest more"?
The root of the question is to find out how much risk you can tolerate — and whether you are aggressive or cautious.
I grew up in a family that was pretty thrifty, but had very little financial know-how. We always managed to get by, but there was never a financial plan — and when I graduated from college, all I had was about $20,000 in debt (which I realize is pretty low now, but felt like a lot at the time).
When I started out, I felt like I had nothing to lose by being "aggressive" so I invested in individual stocks outside of my 401K — which led to some bad decisions.
Shooting for the moon seemed like the way to go — I could end up with nothing, but that was no worse than where I started.
Over time I learned that slow and steady — with a risk managed approach is the way to go — and learning how to really do that has been my journey since.
I'm still at this…I've become more cautious as I approach financial independence but still driven to find performance, and given the long time that I will need to fund my life, need to be comfortable carrying a bit of risk.
When the market feels rich (like it does right now), I reduce exposure, and when it looks beat up, I do everything I can to invest more.
In the past few years, I've put a huge emphasis on assets that generate income.
It's worth pointing out here — and worth emphasizing that I have hugely benefited from timing and good fortune, both in my investments and career. It's not something we like to admit, honestly — but its a huge factor.
Career-wise, I started at the beginning of the long internet boom.
I experienced regular salary increases during the financial crisis of 2008/2009.
Again, I've worked hard and adapted my career to remain relevant but not everyone is so fortunate to have career consistency and I have to acknowledge that as a major driver of my financial success.
Underlying my philosophy is the desire to avoid doing the wrong things (which I should generally be able to control), so that I can remain exposed to the potential for good things (which I likely cannot control or predict consistently).
One other secret to my success has been to have a year-by-year net worth target.
Nearly 20 years ago, I created a spreadsheet that showed annually how much I needed to grow my net-worth every year to hit my retirement goal. I've exceeded that original projection, but every year, I adjust for the most recent performance.
This has given me something to shoot for — and has been a great metric to show how I'm performing.
It's what businesses do (forecasting) and it works for individuals too. Seeing consistent performance over time is very motivating!
What has been your best investment?
I know this has often been said, but its so true…the best investment has been in my own education.
Whether it has been formal (I have an MBA degree that I got at night while working full time) or self-conducted research on financial topics, I think time spent learning has been by far the best investment that I've made.
After that, it's about finding mostly boring things that consistently perform.
Real estate & low cost funds that are broadly diversified.
I will admit to a slight weighting towards mid-cap growth funds, but that's just a personal thing. That is by no means meant as advice to others.
Sure I've had some exciting trades that went boom — and bust! But I've learned the hard way that those weren't investments…those were mostly gambles — see 'worst investments' below…
What has been your worst investment?
My worst investments weren't really investments at all. They were gambles on things that I knew too little about or took no accountability for.
First, I took a position in a biotech company that had a joint venture with a company I was working for at the time.
It was exciting, as they were about to get FDA approval on a new drug which they ultimately received. There was a pop in the stock with more excitement promised later as they extended the product to additional therapeutic areas.
I bought more and more stock as the price rose, only to recognize in the end that they were years away from any further approvals.
Meanwhile they burned through cash and kept issuing new stock, thus diluting the underlying value of my shares further.
I waited until it became a penny stock to finally sell, losing many thousands of dollars to a poorly timed exit.
I hadn't considered the risk — and certainly the size of my position wasn't appropriate to the level of diversification that I should have had.
Worse, I sold when the stock was nearly worthless, versus protecting myself when times were good.
Shortly thereafter, having been burned by my own lack of knowledge, I decided that I should let someone else manage my money.
I turned to a friend who claimed to be a successful trader and even had some credentials to back it up. Unfortunately he turned out to be running a scam — and bilked myself and quite a few friends in our network out of a significant sum of money.
I happened to know another money manager at a reputable firm — who gave me some advice that I never forgot. He told me that nobody would ever be more diligent than me with my own resources. His advice was to learn all you can — make mistakes and treat them as the cost of a financial education…but in the end I would be accountable for my success or failure and learn a lot along the way.
He was right. I'm so grateful for this advice.
What's been your overall return?
I started tracking my net-worth in the year 2000, when I put my first 'life plan & goal' together. Since that time, I've enjoyed a compound annual growth rate (CAGR) of around 25% on my total life / net worth. This is all-in, including earnings, savings, investments and paper gains as of now.
My overall stock performance, broken out, has been more in-line with traditional market returns.
Since the year 2000, I've experienced only two negative years. One was during a difficult personal relationship and the other was in the year 2008 during the financial crisis.
My ability to earn a consistent salary at work has compensated for poor market returns in other years — and accelerated growth during the really good ones.
How often do you monitor/review your portfolio?
I'm slightly sheepish to admit that I do track things nearly every day. Not quite obsessed, but pretty focused on the direction things are headed.
I like to follow business trends and politics — and often the day to day blips in market movement reflect those news events — and I do online research to try to identify longer trends, when I have the time.
NET WORTH
How did you accumulate your net worth?
Every dollar in capital that I have, I have earned from a salary.
I was never given, nor inherited any money.
The CAGR of 25%, representing long term all-in performance (including my own sweat equity / income), has been the powerful factor that has grown my net worth.
What would you say is your greatest strength in the ESI wealth-building model (Earn, Save or Invest) and why would you say it's tops?
I would say investment is the key, balanced by the other two.
You can earn a lot of money, spend it all and have no wealth (I work with a LOT of people like this).
You can save a large portion of your income without investing and still not be able to retire comfortably.
But if you invest even a modest portion of your income, you can build some measure of relative wealth.
I had a great-aunt who never earned more than minimum wage, but when she died, we discovered that she was incredibly financially savvy with hundreds of thousands of dollars in investments. She was very frugal but never wanted for anything.
What road bumps did you face along the way to becoming a millionaire and how did you handle them?
I described my worst investment mistakes — and between the two, the harder one to live with was the financial fraud committed by my friend.
I generally maintain stealth wealth — but even so, I've brushed up against additional fraudsters over the years. It's unfortunately becoming more common.
What are you currently doing to maintain/grow your net worth?
So far, I'm maintaining the plan that I've always had…with more focus on shifting from aggressive growth to more modest returns with less risk.
I was expecting to be in another market downturn by now, but it hasn't happened, so feeling like I should accelerate my 'de-risking' a bit because it will happen eventually and it would be nice to hold on to some of the gains we've seen in the past few years.
Do you have a target net worth you are trying to attain?
I've reached my minimum goal, so now it's just about how long I want to keep working my regular day job — and what additional benefit I can create.
I enjoy the freedom to go to work because I want to, not because I'm forced to.
How old were you when you made your first million and have you had any significant behavior shifts since then?
I was 40 and I would say nothing has really changed of significance — just more focus on growing cash-flow assets, so that I can generate income when I decide to stop working for corporate America and choose to work at something more fun (and likely less well-compensated).
What money mistakes have you made along the way that others can learn from?
I think the two stories above are what stand out in terms of mistakes:
Know the difference between gambling and investing. Investments are typically something you expect to return value over a period of years. Gambles are a belief that something will trade for a quick profit.
Learn from and leverage the knowledge of others, but learn the lessons for yourself. I have the greatest chance for success when I am accountable — and I've made the worst mistakes when I've tried to make others accountable for my money success.
What advice do you have for ESI Money readers on how to become wealthy?
Start saving with your first paycheck.
Have a plan with realistic and achievable goals for each year.
Have some guts to keep going during the down years
Track everything so you know how you're doing.
Diversify your investments.
FUTURE
What are your plans for the future regarding lifestyle?
Probably the biggest change that I will eventually make is to start living off of my wealth versus taking a paycheck.
This will enable me to do way more interesting work, which probably won't pay very well. (volunteer, coach others, consult in non-profits?)
If all goes according to plan, I should be able to maintain a pretty consistent modest lifestyle before and after that change, since I haven't had a lot of 'lifestyle creep'.
What are your retirement plans?
I would expect that I will downshift to the next phase within the next few years.
I haven't set a definite date, but I am pretty sure that within three years I will make the change, depending on conditions at work and within the broader economy.
Are there any issues in retirement that concern you? If so, how are you planning to address them?
The two biggest concerns are:
Healthcare. Making sure that this remains an affordable expense once I no longer have a contributing employer is a major concern. I'm not so worried in the short term, but long term cost inflation could be significant. The past few years haven't built a lot of confidence that this is predictable over decades.
Meaningful work & life after leaving my primary career. I'm less worried about this in the long-term, but recognize that a downshift will require a transition out of day-to-day grind for an employer, versus being 100% self directed. Building a network of meaningful relationships outside of work will help this a lot, I believe.
MISCELLANEOUS
How did you learn about finances and at what age did it 'click'? Was it from family, books, forced to learn as wealth grew, etc.?
Following the two big mistakes that I previously described, I read two things that really motivated me to build the plan that I still follow today:
There was an online e-book that was published in 2000 called "Secrets of Retiring Early: Ten Money Insights Opening Financial Independence To Middle-Class Workers" by Robb Bennett. While I may not agree with every point in his guide, it was the first time I had considered that actions I could take that very day could dramatically impact how long I would have to work for a paycheck. It was a transformative moment for me and I immediately started planning with a spreadsheet.
Some time thereafter I read another book called "Wealth of Experience: Real Investors on What Works and What Doesn't" by Andrew S Clark (on behalf of the Vanguard Group). This book helped me stop worrying about stock picking and guided heavily towards how to accumulate wealth and diversify by using low cost index funds.
Some time later I went back to school to get an MBA degree. Learning about cash flow contributed to my recent obsession with owning assets that generate reliable income.
Who inspired you to excel in life? Who are your heroes?
I think it's easy to talk about the big money barons like Warren Buffett who have achieved so much in their lifetimes, but really I'm inspired more by my great-aunt who took just a little and did a lot with it.
It gives me hope for myself, who isn't particularly smarter than average, but have been determined to be consistent and to win in the end.
This post is all about money — I guess the other thing to mention here as well is that money is only one dimension of success…so I'm inspired by those who also make a difference in the world — or to family, wealthy or not.
Do you give to charity? Why or why not? If you do, what percent of time/money do you give?
I give nominal amounts to charity when asked — and in the past have had several causes that I have contributed to more consistently and meaningfully.
At the moment, I'm more focused on the education of family members, for whom I've set up a fund.
For the future, I plan to give time and all of my wealth to charity in the end, as I don't have children.
TBC…
Do you plan to leave an inheritance for your heirs (how do you plan to distribute your wealth at your death)? What are your reasons behind this plan?
I plan to share a nominal amount with my younger family members coming after me, but do not believe that significant inheritance brings out the best in anyone.
I would prefer to leave a legacy to a few causes that matter to me, in education and health for those much less fortunate than I.