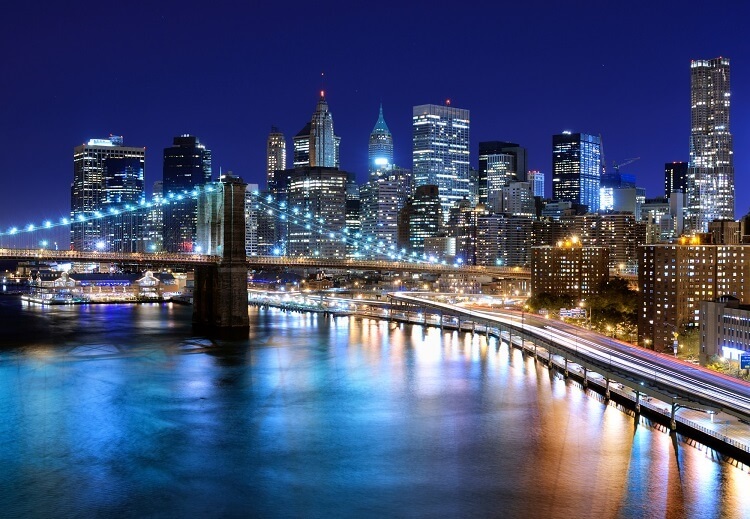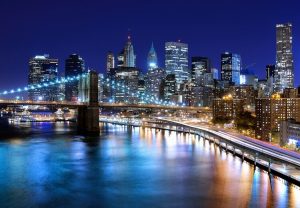 Here's our latest interview with a millionaire as we seek to learn from those who have grown their wealth to high heights.
If you'd like to be considered for an interview, drop me a note and we can chat about specifics.
My questions are in bold italics and his responses follow in black.
Let's get started…
OVERVIEW
How old are you (and spouse if applicable, plus how long you've been married)?
I turned 50 this week.
My husband is 48.
Together for 14 years, married for 5.
Do you have kids/family (if so, how old are they)?
We raised my niece.
She's now in her mid-20s, doing great, and off the family payroll. 🙂
What area of the country do you live in (and urban or rural)?
New Jersey – suburban, commute to NYC for work.
What is your current net worth?
About $2.135 million.
What are the main assets that make up your net worth (stocks, real estate, business, home, retirement accounts, etc.) and any debt that offsets part of these?
$10k cash in checking
$15k cash in high-interest rate savings
$563k state-specific municipal bond fund (Vanguard brokerage account)
$1,035k in a very few broad stock funds and one REIT fund (these are held in our Vanguard IRAs)
$20k in my company's 401k (new job; rolled over all previous 401k's into IRAs)
$340k equity in our primary home
$150k equity in a rental property
$2k experiment in Fundrise crowdsource real estate (just starting to learn about this asset class)
No debt other than the two mortgages.
EARN
What is your job?
I'm an HR executive (VP level) and my husband, when working, is a customer service agent (individual contributor level).
What is your annual income?
It jumps around depending on the year.
Specifically for 2019 it will be around $620k.
My salary: $275k
My bonus: $170k
RSU (restricted stock units) grant: $90k-$100k vesting this year (I don't counted anything vesting in future years, because who knows what the future holds?)
Rental property: $31k
About $24k generated by dividends in the IRAs (temporarily tax free!), reinvested
About $17k generated by the Muni bonds (permanently tax free!), reinvested
$16k from generous company 401k match
Husband usually works and earns about $45k a year, but between jobs at the moment.
Tell us about your income performance over time. What was the starting salary of your first job, how did it grow from there (and what you did to make it grow), and where are you now?
My first W2-type job was a clerk at a convenience store as a teenager. I'm sure I made minimum wage, $4.25 I think. It was a pretty slow build from there until I got into my first mid-level executive job.
1987 to 1999: in college & grad school, earning only a few thousand a year in work-study jobs.
All these following amounts are from SSA "Taxed Medicare Earnings" i.e., what's left after 401k and other tax-deductible contributions:
2000: $55k
2001: $90k
2002: $138k
2003: $123k
2004: $151k
2005: $167k
2006: $205k (promoted and began earning significant RSUs & bonus)
2007: $331k
2008: $216k (great recession, no bonus, then got laid off)
2009: $145k (got a new, lower-paying job)
2010: $163k
2011: $263k (changed company, big promotion, more RSUs, bigger bonus)
2012: $281k
2013: $310k
2014: $472k (cashed in a lot of RSUs when leaving that company)
2015: $430k
2016: $243k (new job, didn't vest any equity that year)
2017: $481k
2018: $532k
What tips do you have for others who want to grow their career-related income?
A college degree is pretty close to essential for 'white collar' work.
However, I am not a fan of advanced degrees (such as I pursued for MANY YEARS after college) because they cost a lot, and delay your earning years. However, if an advanced degree is absolutely required for your chosen profession, e.g., physician, lawyer, then I get it.
However, in my experience, advanced education doesn't make you smarter or better. I'd rather hire a really clever 'go-getter' with just a college degree than someone with a Ph.D. who isn't comfortable rolling up her/his sleeves and getting sh*t done.
Promotions are key to increase earnings—if you are prepared to accept the increased responsibility and decreased free time!
Many people THINK they want to be promoted because of the nice pay, stock grants etc. but until they are exposed to 'real life' as a senior exec, they may not understand the real trade-offs in added stress and being 'always on.'
If you are an individual contributor or a first-line manager, and you like your work-life balance and your income, you should not pressure yourself into taking a 'bigger' role you may regret, and may not be successful at.
My advice for someone who wants to climb the ladder is actually not to hassle your organization for promotions. That is very off-putting. Rather, make yourself visibly more valuable.
Build your skills; get certified; serve as a mentor. Volunteer for that key project that's on top of your day job. Propose a cross-functional team to solve some annoying company problems.
Trust me, as an HR guy: your organization is actively thinking about the next generation of leaders, and they are looking for strong internal candidates who are 'known' quantities vs. taking a gamble on someone from the outside.
Part of my role today is to run succession planning, up to and including the CEO role. The best candidates are those who measurably solve problems while also collaborating and getting along with their colleagues. There may be companies where brown-nosing and politicking gets you ahead but trust me—you don't want to work for those companies.
No substitute for hard, honest work that aims at making the organization more successful—and the organization in turn will recognize your contributions.
What's your work-life balance look like?
It's not great, but it's been worse.
A weekday usually starts on email over coffee at 5am, and ends in the early evening around 7pm. Sometimes there are evening calls due to time zones.
Pretty frequently I give up an entire weekend or vacation day to a solid 8+ hours of work at home just to catch up on those emails that were not on fire and could wait, and also to put some thoughts on paper (i.e., slides) to flesh out some new proposal or initiative that I'm responsible for.
But I don't resent it: I know what I signed up for, I feel well-compensated, and >80% of the time I enjoy my work and the people I work for and with.
Do you have any sources of income besides your career? If so, can you list them, give us a feel for how much you earn with each, and offer some insight into how you developed them?
Not really, besides investment dividends.
I'll discuss the not-even-breaking-even rental property below.
SAVE
What is your annual spending?
About $170k.
What are the main categories (expenses) this spending breaks into?
About $60k goes to primary mortgage, insurance, and property tax.
About $36k goes to rental property mortgage, insurance, property tax, repairs.
About $76k goes to utilities, commuting costs, medical/dental/vision benefits, food, clothing, car insurance & gas, travel.
The new car we bought last year was paid off within a couple months…we really hate debt! More on that below.
Do you have a budget? If so, how do you implement it?
No formal budget, but almost all our spending is either on our two houses or our primary credit card, which we review monthly.
Our philosophy is: whatever is left over in our checking account, after all our savings and auto-deducted bills, is fine to spend without worries.
What percentage of your gross income do you save and how has that changed over time?
I've never really tried to calculate this, but I'll try for 2019.
$41k to my 401k (with excellent company match and catch-up contributions this year)
$13k collectively to our IRAs (already done)
$6k to the Fundrise account ($500/mo)
$110k to our muni fund (which was my entire bonus earlier this year, after taxes)
$41k dividends (will be reinvested)
So, $211k savings this year divided by $620k income = 34%.
Considering that a lot of our earnings goes to taxes (something like 23% effective rate federal, and another 5% effective rate state) that savings % seems pretty healthy to me: we're living on about 38% of our gross income. Curious for reader feedback.
What's changed over time is that, starting out in my career (post academics) and raising a 6-year-old, I didn't see a lot of wiggle room in the budget.
In my first job, I contributed maybe 3% to my first 401k. About 5 years in to my career, as I learned about compound interest and began to run retirement numbers, I realized I needed to at least max my 401k each year. Since that time, I've really focused on "pay yourself first" and buy our eventual freedom from having to work to earn.
Even though we've clearly experienced 'lifestyle creep' over the years, I actually think our rate of savings has steadily increased. Basically, we live on our post-tax, post-deductions salaries. We save just about every bit of bonuses, RSU's and dividends. Thus our net worth has rapidly grown over the last 10 years.
What is your favorite thing to spend money on/your secret splurge?
Travel.
At least once a year we go on a really nice vacation, coming to about $10k to $15k. We prefer to fly business/first class and stay in a nice resort, the more remote the better.
Sometimes I can bring that cost down using frequent flier miles, since I travel quite a bit for work, and pay for nearly everything with an airline credit card.
INVEST
What is your investment philosophy/plan?
Pretty plain vanilla. While I consider myself 'savvy' compared to the average American, I've worked on Wall Street and those guys and gals know a LOT more than I do. And yet I've witnessed them pay crazy active management fees and take huge risks that don't always pay off.
I know I'm not smart enough to pick individual stocks, or time the market (is anyone?) so I don't try.
My philosophy is simple: match the market returns with a 60/30/10 split of broad stock funds, muni fund, and REIT, and don't pay more than 0.1% annual fees. No individual stocks.
I've been a Vanguard fan since my early days of investing, and I credit some financial books and Money magazine early in my career to set me on this 'vanilla' path.
I've never consulted a financial advisor (maybe it's time?) and I've never paid active management fees.
My only 'daring' venture has been to start learning about crowd-source real estate investing this year via Fundrise. I'm starting out really small just to learn about how it works and see how it goes for a year.
So far I think it's a reasonably promising avenue to diversify investments, but it's not very liquid; I wouldn't put money in there that we'll need anytime soon.
What has been your best investment?
In terms of generating net worth: throwing everything I've got into my career and performing at a high level.
The boss wants a proposal next week? He'll have it tomorrow, with multiple scenarios, key performance indicators, iron-clad benchmarking and nice graphics, too.
Investing in my career has also meant being willing to take on new areas of responsibility even when I'm not an expert (at first). I've been willing to move for the company, including overseas, and also job hopping for big bumps in pay and RSU's.
I'm not sure about continuing to job-hop now that I'm in my 50's, but it's paid off mostly pretty well to this point.
In terms of measurable year-over-year return, definitely the REIT fund with Vanguard (see below).
What has been your worst investment?
The rental property isn't working out great: we receive $31k/year in rent but pay at least $36k/year in mortgage, taxes, insurance, and repairs, for a $5k operating loss each year. That said, I recognize we're gradually building equity, about $10k a year. So you can make an argument that it's slowly—very slowly—growing our net worth. But obviously, we're not happy with it.
To be fair, we never planned this to be an income property. It was purchased as our primary home over a decade ago when we lived in a different part of the country. When we wanted to sell it, we found ourselves in the great recession (2008-2009), property values had plummeted, and I was laid off. So we just rented it out and moved to where I found a new job.
Over a decade later, we are still renting it, but this wasn't part of some grand plan. And the older the house gets, the more repairs it needs and the more dated it becomes inside. When this tenant's lease comes up (2 years) we'll probably sell.
What's been your overall return?
Most of our investable assets are in Vanguard, and they have a nifty "personal rate of return" function which I assume is accurate. (Is there any way to know?)
They tell me the REIT fund has returned 11.9% over the past 10 years, which is pretty great. The rest of our equity funds returned about 11.1% over 10 years, and the muni fund about 8% over 10 years (a lot of that is dividends, some appreciation).
To be clear, we don't think we're some kind of investing geniuses. All of our investable assets have come from our jobs over the last ten years, and as we all know, the markets have had a strong bull run over that same time period.
I attribute the excellent growth of our investments mostly to fortunate timing, not some particular investing talent. But I do give us credit for not buying & selling when markets go up and down; we've stayed steady, investing no matter what.
How often do you monitor/review your portfolio?
I log on to Vanguard almost daily, just to check in. It's just a habit, and safety blanket feeling after a crappy day.
But I very, very rarely make any changes other than contributions … maybe once a year rebalance or slightly tweak.
NET WORTH
How did you accumulate your net worth?
Honestly, just slow and steady earnings growth from jobs, steady savings, and careful investing in plain vanilla, low-cost mutual funds.
A really strong market (for now!) and the magic of time and compounding.
I wish I had some brilliant insights, but as I mentioned above – I don't believe I'm particularly gifted with investing insights.
For the first 10 years of my career, paying down debts was a big focus (more of that below). In the last 10 years, we've gone from about $80k net worth to over $2 million. Which shows how fast you can grow with (1) a dedicated focus and (2) a great bull market, for which we can take no credit.
What would you say is your greatest strength in the ESI wealth-building model (Earn, Save or Invest) and why would you say it's tops?
Probably saving.
As I said, in the early days of my career, I wasn't investing so much as paying off significant debts, but that was only possible because of not spending everything I earned, even with a relatively small salary at that point.
But I do think this is an important experience to share: I would encourage anyone to be very cautious about investing (which is inherently risky) until you are largely free of student loans, medical debt & credit card debt, and you have a healthy emergency fund in a cash or cash-like vehicle.
Pay off debt as fast as you can, THEN invest.
What road bumps did you face along the way to becoming a millionaire and how did you handle them?
Gosh so many. Both my husband and I come from poor families, so affording college was a real challenge. I was fortunate to get a lot of scholarships and some low-cost loans, but by the time I completed grad school it accumulated to $40k in student loan debt – which was better than many of my peers, but still a lot of money in 1990s dollars.
My husband wasn't able to stay in college due to expenses, and was forced to drop out, which has held back his career his entire life.
Both of us built up credit card debt in our 20s (separately) which when combined came to about $45k. It probably goes without saying that neither of us received a financial education from family or friends; so the default was "spend what you have, and more."
By the time we met in our early 30s, we had both come to the realization that to build a future, we had to wipe out our debts. That became a huge focus for about 8 years until it was all gone. Watching those credit card balances shrink each month was a boost. Sending in that last student loan payment was the best feeling in the world! Huge burden lifted.
At the same time, we were getting self-educated in investing, so that by the time the credit cards and student loans were totally paid off, we had also put some assets in our 401(k)s. Because of that discipline we had built up, by our early 40s we were able to really focus on investing, including accounts outside IRA's.
What are you currently doing to maintain/grow your net worth?
For me it's all about career, and continuing to save and invest.
I recognize that for a few more years to come, nearly all of our income will be from my job. So I really focus on making an outsize impact on my company and exceeding expectations. This is not easy at the executive level where expectations are already high and we have a dynamic CEO. It doesn't leave a lot of time for side hustles.
Beyond earnings, we are focusing on growing and carefully shepherding our investments. Although I don't try to time the market in general, there are many warning signs we could be heading into a recession—short or long, shallow or deep, I have no idea. Most house prices are softening; new car sales are slowing; we recently saw an inverted yield curve. So I have recently become more defensive in our investments, and I would love reader feedback on this.
I've moved most equity investments to Vanguard's Dividend Appreciation fund, as high-dividend companies have a track record of outperforming in 'down' years. However, I may be giving up some growth in doing so.
For bonds, we're entirely in state-focused Muni's because these are held in a brokerage (taxable) account and we want to be triple tax free. We're not expecting huge growth from the Muni fund, but 3% tax free is healthy and at least beating inflation. Also about 10% of investable assets held in the plain vanilla Vanguard REIT fund.
Do you have a target net worth you are trying to attain?
$5 million would provide a great sense of security, throwing off more than we need to live. No doubt we could make it on a far smaller nest egg. We could probably even 'retire' today in a low-cost of living place. But in a high cost of living area, we think we should try to aim high.
Ideally, if we hit that target and retire from income-focused work, we will not even need all of the dividends to live on, so with some reinvestment, the nest egg could continue to grow, albeit much more slowly.
We would love to hit $10 million by our late 70s, especially in light of the potential for inflation over the decades.
How old were you when you made your first million and have you had any significant behavior shifts since then?
Not precisely sure, but probably age 46.
I don't think there's been a shift in behavior since hitting the first million. Maintain a discipline to live only on what remains from paychecks after tax, 401ks and annual IRA contributions. Continue to put any bonuses, vested RSUs and investment dividends into our IRAs and brokerage accounts.
What money mistakes have you made along the way that others can learn from?
Much of our credit card debt from our 20s was probably avoidable. Some was for tuition, college books, and just getting by. However, dinners out, new clothes, friends' weddings overseas, etc. were not necessities.
Once you are in significant credit card debt, the monthly minimum payments sap your take-home pay, so eventually even groceries go on the card and add to the debt.
That being said, I look back with understanding for our younger days, and fortunately we took responsibility and cleaned up our mess. I have strong empathy for those who have very low earnings and are just struggling to pay rent, buy food and raise kids: credit cards provide an irresistible temptation, and the snowball sneaks up so slowly until it crushes you.
What advice do you have for ESI Money readers on how to become wealthy?
Shocking headline: live on less than you earn, save and invest all the rest.
Don't take huge risks, especially as you get older.
FUTURE
What are your plans for the future regarding lifestyle?
I enjoy my HR work, which is focused on making people successful and not the yucky part of HR where you deal with bad behavior and firing people (someone else does that). I have a great boss, which matters a lot when you reflect on the times you haven't had a great boss. All of which is to say, I will gladly work another 5-10 years, and not just for the money.
I do fantasize about retiring early. I do NOT want to be working a demanding corporate job in my 60s—and I recognize that the very real ageism in our society would make that difficult anyway. We will see how I'm feeling at 55, whether this recession we're all concerned about materializes, what the net worth is like then, and lots of other variables.
I like the term in the question, "downsize jobs." That's a great way to frame doing something else that's meaningful, which may not make a lot of money, but still provides some income, health benefits, and a sense of purpose beyond myself.
What are your retirement plans?
Great question!
Financially, the ideal is to live on investment returns only and not touch principal. We recognize that's a high bar, and it's the ideal, not a necessity.
As for activities, firstly, take a LONG break from everything, and just recuperate from years and years of stress and responsibility and working 12-14 hours a day.
But eventually we both want to get into non-profit work and make a more direct contribution to our world. Childhood education, especially literacy, interests me a lot. Many poor families, and especially poor minority families, struggle to get a good education, and this creates a self-perpetuating cycle, one that I would really like to break.
I am also very concerned about homelessness, and how complex it is to address the needs of homeless people…the issue isn't simply that they lack homes!
Either of those causes, or both, would be a fantastic way to spend our later years, and possibly even utilize my HR background in a beneficial way.
On the more personal level, my husband and I have a great relationship, but never enough time together. He has worked so hard during our entire relationship to take primary care of our child, to ensure the house runs smoothly (especially when I'm on long business trips), juggling his own job, and just handling everything so I can focus on work.
He deserves some quality time with us together, whether on road trips or tropical islands of whatever is his heart's content. I'm really looking forward to that.
Are there any issues in retirement that concern you? If so, how are you planning to address them?
The usual: running out of money, and paying for health care.
I haven't thought that far ahead on healthcare…will the ACA still be there? I hope so.
Will I have some kind of W2 job up until age 65, so health insurance won't be an issue? Don't know.
Re: running out of money, this isn't a huge concern at this time. Assets are growing well, and I intend to earn quite a bit more before retirement. If we achieve a nest egg of $5 million, I would hope we could weather most storms, and downsize if/when we need to.
MISCELLANEOUS
How did you learn about finances and at what age did it 'click'?
Taking on my niece when she was 6 and I was 30 definitely woke me up to the need to take care of others and not just myself.
And being in significant debt at that time, and realizing that my puny wages weren't going to pay off the debt very quickly…I would call that my Stage 1 of financial literacy: "Get a grip. Start trying to earn more, spend less, and pay down debt."
Stage 2 was getting into my first 6-figure job and realizing that I had not been raised in this way, and wasn't prepared to handle that kind of money. I was about 33, 34. I began searching out information on the internet, reading Money magazine and some financial books like A Random Walk, and coming across Vanguard and the Bogleheads.
That's what started my Stage 2 financial literacy, which I would sum up as "Invest prudently by matching—not beating—the market; only accept low fees; don't fuss around very much with the accounts, no matter what the day-to-day markets are doing."
There's probably a Stage 3 and 4 and 5 of financial literacy…if readers have tips on how I can further educate myself, please do share!
Who inspired you to excel in life? Who are your heroes?
I had a phenomenal high school teacher, now deceased, who had a HUGE impact on me. She was very tough, and very kind. We became friends after I graduated and we spent a lot of time together, despite our 40+ year age difference.
Her compassion and self-sacrificing nature really rubbed off on me. She pushed me to get as much education as I could, and to really reach for excellence in everything I did.
Do you have any favorite money books you like/recommend? If so, can you share with us your top three and why you like them?
Do you give to charity? Why or why not? If you do, what percent of time/money do you give?
Yes, we donate to a food bank, about $1,000 a year, and the occasional random charity when asked.
While readers may gasp at our Scrooginess, I should also point out that we are providing a lot of financial support to our families, which are poor on both sides.
We have paid medical bills, utility bills, transportation, and food, to name a few recent examples, besides significant birthday and holiday gifts. It comes to quite a few thousand dollars a year, and there's no tax write-off for this.
We are aware of the danger of our extended families becoming dependent on us. We have one family member who seems to think our significant Christmas gift for her and her kids is a kind of annual bonus which she seems to spend before it arrives, and then tells us to "please send it early". So, we need to do some thinking around this as well.
Do you plan to leave an inheritance for your heirs (how do you plan to distribute your wealth at your death)? What are your reasons behind this plan?
Leaving an inheritance would be nice, but it's not top of mind. Here are some thoughts…
Firstly, we hope that's a long way off. But we really should update our will, it's been a while, and if we both pass away at the same time (in an accident, say) then we're probably not as up to date as we should be.
Secondly, we have a few nieces and nephews, including the one we raised, but we don't know what new bundles of joy will be joining the extended family in the next few decades.
Finally, there are a lot of wonderful non-profits that really need resources. While most individuals in our family can and should work hard and earn money, most non-profits have little income other than donations. If we could make a multi-million-dollar bequest to a smaller (local) charity, it could make a world of difference for them and their mission.
QUESTIONS FOR READERS
What do you think of our current investments? Are we positioned well to get to $5 million in the next 10 years under multiple scenarios?
We are not sophisticated investors. Any recommendations to get beyond "plain vanilla" approaches?
What kind of tools do you use to track investment returns and retirement scenarios? I've heard some folks have nifty spreadsheets, but I'm flying blind.
Any other insights or advice? Humbly listening and learning here.