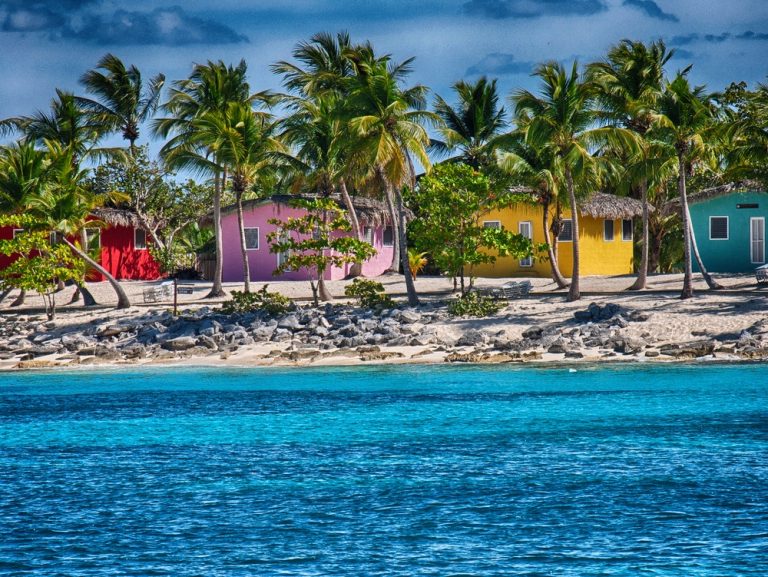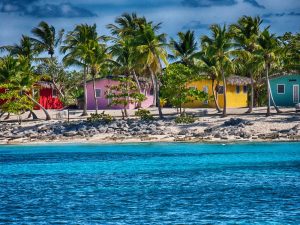 Here's our latest interview with a millionaire as we seek to learn from those who have grown their wealth to high heights.
My questions are in bold italics and his responses follow in black.
Let's get started…
How old are you (and spouse if applicable, plus how long you've been married)?
We are 45 yrs old and have been together 20 years.
Do you have kids/family (if so, how old are they)?
We have four kids. One on his own, two college age and a 5 year old that came later in life as a pleasant surprise.
What area of the country do you live in (and urban or rural)?
Live in suburban area in the east coast. We live far enough from the big cities that we can go visit, but can still live in an affordable community.
What is your current net worth?
We are around the $5 million mark.
What are the main assets that make up your net worth (stocks, real estate, business, home, retirement accounts, etc.) and any debt that offsets part of these?
The breakdown is as follows:
Real Estate (rental properties and our home): $1 million
401K's: $1.6 million
Savings: $470 k (cash hoarding now that the stock market is high)
Stock Portfolio: $ 1.6 million (around $300k of this unvested stock awards)
Other assets (have two collectible vehicles): $ 70k
I also have a pension plan with my employer but am not counting that into the equation.
What is your job (type of work and level)?
I work as a senior director in a manufacturing company.
What is your annual income?
Total household income is around $440k. $105k of this is passive income through dividends and rental income.
How did you grow your income so high?
Sometimes I think we have been lucky. We really started with nothing.
We both used to work and when our most recent child arrived, my wife decided to leave the work force. That action made us take a second look at how we managed our finances and we have been able to significantly raise passive income in the last several years.
Before she left the work force, our passive income was just $6k. In addition, I made a good career decision a few years back that led me to an executive role in a manufacturing company that has paid off from the long term compensation perspective. A large portion of my income has come from stock awards.
What is your main source of income?
Our main source of income is my salary and long term bonus compensation. But we are working hard to increase passive income so we can fully retire.
We save and when we have enough money to buy a property, we buy. And then we rent as quickly as possible.
We found a few apartment buildings near large universities that rent very well and can be bought for less than $100k per unit.
We had people telling us that it was a terrible idea to rent to college kids, but our market is mainly foreign students that have good cash flow and typically are not much into parties. So far, it has worked well and have never had a bad tenant.
What is your annual spending and what are the main expenses you have?
We are able to save right now at least half of what comes in, so we have high expenses. But a lot of those are related to the rental units (taxes, HOA, maintenance) that get offset by depreciation and rental income.
We are debt free and our strategy does not include borrowing money for investments. I know some like to borrow to make money in real estate, but I sleep very well at night knowing that I do not owe anything to anyone other than discretionary spending, which we can cut if needed.
How did you accumulate your net worth?
Around 10 years ago, a friend gave us The Automatic Millionaire
 book, and that book was the first of several financial books that we devoured. We followed a lot of the recommendations in those books.
But the foundation of it all really is owed to my wife. She knows how to stretch a buck.
She worked for many years and was the top earner in the house. During those years, we never touched her salary. We only lived from mine. To this day, we try not to touch my salary until we have depleted the passive income money.
We still use coupons, we do not drive fancy cars as daily drivers, we never fell into the trap of buying a bigger house. We live in a nice enough neighborhood and I love mowing the lawn with a cheap push mower.
We use craigslist quite a bit. Especially in recent years for baby items and toys. I do not think we have spent more than $50 on toys for the little one as most toys have been free or close to free using craigslist or similar sites. Small kids can't tell the difference if something is new or not. They just love to play.
A large part of our net worth is tied to the 401k. It's incredible how that money has grown. I am just sad I don't have access to it right now, because I would be fully retired if I could access it.
What money mistakes have you made along the way that others can learn from (or something you'd do differently)?
We have made plenty of mistakes. Here are a few:
1. Following advice from a financial advisor at a major bank. We thought he had our best intentions in mind but we learned the hard way that he was selling us a product that generated income for the bank, not us. We closed the investment and took the reins on our investing strategy using a web based trading service.
2. We bought one of our properties at the top of the stock market bubble. Today, it is worth half what we paid. We could have been a bit patient and waited six more months to buy. The silver lining is that the property is paid for and it brings in rental income.
3. We bought a couple of luxury vehicles brand new. A car is probably the worst investment you can make, especially financing one. Those cars have been sold and we have bought cheaper vehicles that are paid for, and take us from A to B just fine. This also allowed me to indulge in a couple of sport cars that are money pits as well. But everyone needs a hobby and both were bought used and thus already depreciated.
4. I have made some bad decisions in stocks as well. Took me a while to figure out that you buy when everyone else wants to sell and you sell when everyone else wants to buy. I also missed out on making significant investments in some companies like Google and Amazon. I bought token amounts of their stock and every time I look at how much they have appreciated, I kick myself for not putting more money in back then.
What have you learned in the process of becoming wealthy that others can learn from (what can others apply to become wealthy themselves)?
1. You have to take ownership for your finances. I speak with so many people that are afraid of this. They don't take the time to understand their finances or where they spend the money. I would love to see a blog post from you on this topic, why are people afraid of taking ownership of their finances?
2. Generate many sources of income. We took a long time to learn this and it probably cost us a lot of money.
3. Get a good tax accountant. Don't do the taxes yourself, especially if you have a small business like we do with rental properties. It also helps when you get audited to have representation.
4. There are many haters out there that try to dissuade you from doing things. Don't listen to them.
5. Set goals, then develop a plan to reach the goals.
6. Don't get into debt. There are many books and people that recommend you do, but getting into debt is for people that have taken full ownership of their finances and understand the risks. For most of us, who are dumb about our finances, it's better to avoid going into debt.
7. If you are married, you will be better off if you pool your resources and treat them as joint assets. I know many people that are married and keep separate finances and they all seem to be miserable due to lack of trust, complaints about spending equity and lack of goals.
8. Last, be charitable. Donate to local charities and you will be rewarded.
What are you currently doing to maintain/grow your net worth?
We are focusing on growing passive income. Our two main focus areas are real estate and dividends at the moment. I am also planning to work a few more years and continue to save as much as possible.
Do you have a target net worth you are trying to attain?
We have a mental number of $7 million, but the net worth figure is really irrelevant as we are more focused on generating passive income, as that is the figure that will let me retire.
What are your plans for the future regarding lifestyle (for instance, will your net worth allow you to retire early, downsize jobs, etc.)?
I would like to fully retire before I turn 48. So we need to hit our income number in the next two to three years.
We bought a property in the Caribbean (which is rented right now) and would like to snow bird in and out as much as possible once we retire.
I tried consulting as a side gig last year to see how it would be and found that it takes the same effort as working full time and you make less.
So, no downsizing for me, when I retire, the only job will be to tend to the passive income streams.
Is there any advice you have for ESI Money readers regarding wealth accumulation?
I never thought it possible that we could have achieved a high net worth.
The only way to do this is to follow the principles from your ESI site and all the financial books out there. You will see how quickly your net worth will grow once you focus.