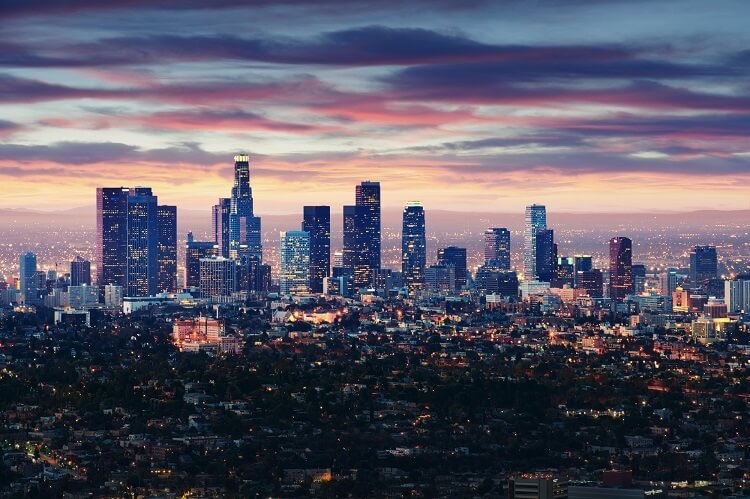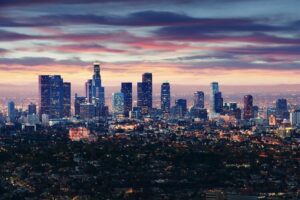 Here's our latest interview with a millionaire as we seek to learn from those who have grown their wealth to high heights.
If you'd like to be considered for an interview, drop me a note and we can chat about specifics.
My questions are in bold italics and her responses follow in black.
Let's get started…
OVERVIEW
How old are you (and spouse if applicable, plus how long you've been married)?
I am 30 years old and my husband is 33 years old.
We've been married 14 years.
Back story…
My parents allowed me to come up from Central America to visit my sister and my new niece in Berkeley in January 2005 as well as to learn English so that I could graduate from "colegio". I hated school so I refused to take any English classes but instead went to work at the coffee house next to the university campus (immigration checking was more lax back then if you presented decent looking papers).
My husband to be (H2B) was sitting at one of the tables studying something my first night of work. We chatted all evening — my English was bad and his Spanish was a little better than bad. I learned that he was preparing for sessions he was teaching as a teaching assistant in physics. He was also working on recording his research he was assisting with at the hematology department of the medical school across the bay.
With his full beard and mustache and what he was working on, I figured he was around 24-25 years old. I learned later that he thought I was around 21 cause I just needed one class to finish "collegio" (his Spanish was bad — he thought "colegio" meant college in Spanish; collegio means high school in Spanish). He walked me home that night and we began seeing each other almost daily after that.
He was smart and really funny and really driven — a new experience for me as I had only dated unmotivated rich kids back home (by the way, legal age to marry in my country back then was 14 and a couple of my sisters were married by then).
After a couple of months, my father got wind (my sister ratted me out) and told me I had to come home right away. H2B and I agonized and agonized but thought about getting married so I could stay etc. He never had a girlfriend before (being a super nerd) but after thinking about the "logistics", he said let's do it.
We told our 2 sets of parents. My parents were not interested in me marrying a gringo Jewish guy and his parents were definitely not interested in H2B marrying a Latina/Mayan Catholic especially while he was still in school.
Nevertheless we went down to city hall to get the license. Unfortunately, we never had discussed our ages. He found out I was only 16 and I found out he was only 19 and only a sophomore (there went "my dreams" of marrying an older man like my other sisters).
As a 16 year old, I couldn't marry without parental permission given before a judge. I told my family please let me stay a little longer while we worked things out. H2B went over to the campus law library and did some research. We could marry in Reno, Nevada with just written consent given by my parents so with a bit of persuasion my parents agreed.
It took 6 weeks to get the paper work together and then off H2B and I went to Reno to get married (and honeymoon overnight as he needed to get back to his classes, work etc.). That was back in April 2005. We were able to live in married student housing starting that summer so we got out of his studio into a 1 bedroom going forward.
Do you have kids/family (if so, how old are they)?
We have 9 kids…
Girls ages: 13, 12, 10, 8, 7, 2.5
Boys ages: 5.5, 4, 10 months
Back story…
My sisters and I were raised with an eye to early marriage. By 10 years or so, each one of us could do the market, cook meals, sew, run the household, etc.
I started dating at 14 (guys 10 years my senior or so) and was rebellious. I did want kids and a husband eventually in my mid 20s after I worked for a while. Change of plans after I met H2B (for now on, H).
After my sister ratted me out, I stopped interacting much with her. H was very concerned about me being alone here. I didn't want to go to school but was ok working at the coffeehouse. I also wanted children and he thought that might also be good and wasn't against having them (he just never really thought about it).
Being the planner, before we married, he said he wanted to confirm one thing. He came back saying that I could volunteer at the child care/nursery school on campus since I would be married to a student. That might give us an in when we had kids.
Our first came 9 and 1/2 months after we married and since H and I really, really, really like each other, they just keep on coming…Turned out I was extremely good with kids, so I ultimately got hired at the school which allowed us to place our kids during the day for no cost while I worked there and while H was in school.
What area of the country do you live in (and urban or rural)?
We moved from the Bay Area down to one of the Los Angeles suburbs in late 2010.
We basically stayed in married student housing (moving from a 1 to a 2 to the only 3 bedroom unit) until H finished his studies and we moved down to LA for his work.
What is your current net worth?
$1.5 million.
What are the main assets that make up your net worth (stocks, real estate, business, home, retirement accounts, etc.) and any debt that offsets part of these?
About $200k in index funds held in H's 401k at work and 3 small single family rental residences in Los Angeles we purchased in 2010 for cash and a little debt.
The homes have appreciated by around 50% since we bought them and we've paid off the debt. You don't buy properties with debt in my country so I wasn't thrilled, but it did work out.
EARN
What is your job?
I've been primarily a stay at home mom since the birth of our oldest girl. I did work at the university's child care center while H attended university and, of course, the coffee house.
I also worked afternoons as an assistant to an architect in my home town for almost 2 years before I came to the U.S. There weren't any child labor laws in my country growing up.
Now, our children and I handle the 3 rental homes.
I am also teaching all my children (mainly the girls are interested) sewing and weaving and some arts and crafts stuff. I still make a lot of my clothes and wear more traditional clothes and use more traditional stuff for the kids (I mean clothes I would wear back home and kid stuff such as slings rather than back packs or huipils or chachals). I have been showing them how to make them.
When I do wear my traditional clothes and use the other items outside the home, there's a lot of interest shown. We started making some items to sell to interested ladies and now the kids are beginning to start an online business and looking into more automated ways of making more goods. We've just broken even from our sales.
H expected to go to medical school and become a doctor or perhaps get his PhD in some aspect of biochemistry and do medical research.
He became intrigued with the law when he researched and figured out how we could get married. He became further intrigued when he once again researched and then figured out how to get my green card (through an Adjustment of Status, which meant I didn't have to travel home). Ultimately, he decided to go to law school; so we stayed put in the Bay Area after his college. H now works as a senior associate tax lawyer in LA.
What is your annual income?
The homes net about $4,000 per month in rental income.
H earned about $275,000 annually including bonus last year.
Tell us about your income performance over time. What was the starting salary of your first job, how did it grow from there (and what you did to make it grow), and where are you now?
When we were first married, I made some money waitressing at the coffee house and H made money as a research assistant and as a teaching assistant.
H was able to upgrade his scholarship as a married student (with kids) so we didn't have tuition or really any housing costs. We did eat a lot of home-made beans, rice, tortillas and vegetables during the first couple of years of our marriage. H wasn't really picky (and was really skinny) and I did what was needed.
There wasn't money for new clothes or much of anything else especially once our first girl was born. I just kept mending our clothes, reusing the cloth diapers, mashing up cooked food for our youngest once the breastfeeding stopped.
Fortunately, both sets of parents came around after the birth of the 1st grandchild so our kids were covered with basic clothes and other basic baby stuff. Cloth diapers were much cheaper so I did a lot of washing back then.
Things picked up when H turned 21. On the weekdays when he had no classes or wasn't working at the lab, H would go to the Reno casinos to play blackjack. As a hobby he had picked up card counting. Co workers/ professors/ friends from the lab and school would fund his play. He took a generous hourly salary (including travel time) as well as a small cut of the winnings. He was very good and we probably picked up an extra $2000 to $3000 a month from the work.
While working at the lab, H developed some computerized systems to track complicated details of the research being done. It turned out that the systems were applicable to much more than just his own lab. As more and more groups learned about the systems, they began to ask to use it.
H was actually able to "license" it for some modest fees. Eventually, a company became interested in purchasing the full rights to the systems. This took place during H's junior and senior year. Towards the end of his senior year, H sold his system and we netted about $500k. We used those funds to make large down payments on the 3 rental homes in LA.
After law school, H took a job at an LA law firm. His salary w/bonus has been growing steadily.
What tips do you have for others who want to grow their career-related income?
H and I have exactly the opposite advice to give…
My advice: Don't get married young and don't have a lot of kids. As the one staying at home full time, I don't have a paid career (my choice, of course — and just kidding about marriage and kids).
H's advice: Get married young and have lots of kids — nothing focuses your work efforts faster and more than when you are responsible for a wife and kids. Also, grab and reach for any opportunity that comes your way whether or not it is exactly what you want to pursue.
What's your work-life balance look like?
Transition from Bay Area to LA was tough. I had a lot of child coverage in the Bay Area from the child care center plus all the married students around us. It gave me more time to prepare meals and play with our children.
In LA, we are more on our own. We live in a small city right next to a park and with a good set of schools. Only the youngest 3 are at home full time; the rest go to school. Three is pretty easy to deal with; the older ones have to help with everything around the house when they return so it's really noisy and busy but I like it. I just miss having more people around to interact with.
H works longish hours but can do some of the work at home once the youngest go to sleep. That means most nights he can have dinner with us and then around 9 pm he sets up at the dining table.
Do you have any sources of income besides your career? If so, can you list them, give us a feel for how much you earn with each, and offer some insight into how you developed them?
Our income during the student years I laid out above. We basically lived very much on the cheap.
Now our income is just H's salary/bonus + rental income. The rental income is high due to the high rents in LA plus all the older kids and I do lots of maintenance and all the record keeping ourselves. We're teaching the older ones about house renting.
SAVE
What is your annual spending?
It runs between $8,000 to $9,000 per month now (nothing like the old days).
Food probably runs about $1,000 per month as we now try to feed our kids organically. We don't do packaged foods and most meals continue to be what I grew up eating (tortillas, vegetables, beans, fruit, rice, and meat once a week), we've just upped the quality.
The kids in school struggle since they see their friends eating all kinds of stuff (I'm guessing they trade here and there). Of course, H's parents always bring junk over for the kids to snack on.
We have a large transport van now plus H's 10 year old Honda Accord (which he commutes with). That probably runs us another $600/month between gas, insurance, etc.
Kid's stuff about $500 a month (between clothes, diapers, gifts, etc.).
Rent about $3000/month (for a 3 bedroom, 1 for us, 1 for the girls – bunk beds, 1 for the boys – bunk beds).
Utilities around $600.
Insurances another $1,000 or so, and then emergencies (primarily medical but also car repairs) another $750 or so.
H slips me $250/month to do what I want for myself (I tend to spend it on kids toys and my makeup, haircuts…)
Do you have a budget? If so, how do you implement it?
I handle everything to do with money. We don't really budget.
I know more or less what we're going to spend each month and since it's less than what we bring in, I don't worry.
H isn't that interested and it gives me a non-child "job".
What percentage of your gross income do you save and how has that changed over time?
Zero savings was the rule through law school except for normal emergency money.
Now, it looks like we're saving about 1/3 of what comes in (and about 1/3 goes to taxes).
What is your favorite thing to spend money on/your secret splurge?
Ignoring my addiction to purchasing kids toys — My mom made us all dress very simply and modestly growing up and even when I went out on dates at home.
I like the fashion stuff so my secret splurge is cute outfits. H and I go out about once or twice a month when his parents sign up to babysit. That's when I get to wear my non-mom stuff and I love it.
H is not a real spender/splurger — He claims he likes it when I buy my outfits to wear out with him.
INVEST
What is your investment philosophy/plan?
Where I grew up, there was no stock market. You either bought real estate (which sometimes got confiscated by the government) or you built a business.
I pretty much force H to put everything but his retirement plan money into a savings account so we can buy our next rental house.
We have a ways to go given the increases in prices in LA but we'll get there.
What has been your best investment?
Our kids of course!
From a pure money point of view, the houses have been good. But actually the system H created gave us our real start.
What has been your worst investment?
I don't really invest so don't have much to say on this one.
What's been your overall return?
Don't know about H's retirement but the houses have gone up in value about 5% a year.
How often do you monitor/review your portfolio?
Sorry, but never at this point.
H says he just dumps the money into some low cost index mutual funds.
We are always looking for small houses to buy.
NET WORTH
How did you accumulate your net worth?
At this point, it was the inventiveness of H with his software that allowed us to earn sufficient initial funds to invest in LA real estate.
The sale of the software allowed us to really start saving and investing meaningfully.
Our rental residences and H's investment in his 401k have grown steadily but not extraordinarily.
What would you say is your greatest strength in the ESI wealth-building model (Earn, Save or Invest) and why would you say it's tops?
I think E S & I are all involved but their importance changes over life.
Saving allowed us to start our lives together when we were very young. Keeping our costs to nothing and doing everything our selves.
But Earning has by far been the greatest wealth builder for us. Even now, we expect H's pay to grow dramatically over the next many years as he gains experience and clients.
Investing is what we'll do with the funds as they come in but that is really so we can build up our real estate holdings. See more below.
What road bumps did you face along the way to becoming a millionaire and how did you handle them?
Not so much road bumps but actually getting on the road was itself the bump.
We never envisioned generating the funds we did back when had our first couple of children. Just thought H would earn a normal salary and I'd stay home with the kids.
When the software sold and then when H landed a high paying law job, we drove onto the millionaire road.
Maybe some people would think that our kids are bumps on the road, but they just haven't been that costly. Of course, none of them get a lot of after school activities that cost money; everyone's sharing just a couple of bedrooms…
What are you currently doing to maintain/grow your net worth?
We still live the way we always did. I cook basic foods for the whole family and keep all of our other expenses down.
We put the kids to work on family stuff or the houses and then we use the parks and other community activities to keep them engaged.
With that, we are able to save up so we can continue to invest in residential real estate.
But our goal isn't "growing" our net worth — our goal is to own a number of houses.
Do you have a target net worth you are trying to attain?
No. Our target is to own enough homes that we can provided each one of our children with one when they are older (as well as keep a few for ourselves).
This way our children may be able to live near us in the future or at a minimum have an asset they can use to help establish themselves.
How old were you when you made your first million and have you had any significant behavior shifts since then?
We probably hit a million dollars of net worth around 2016, when I was 28.
We just keep doing what we did before so our behaviors haven't really shifted.
What money mistakes have you made along the way that others can learn from?
If I had been willing to borrow more funds to purchase the homes, we probably could have purchased 2 or 3 more.
Because of that, we are beginning to change our strategy. We will start borrowing sufficient funds from each home to allow us to purchase more homes but size the loans so that they will be paid off about the time we think our children will be using the homes.
The ones we will keep for ourselves most likely will have loans that will pay off in 15 years or so.
What advice do you have for ESI Money readers on how to become wealthy?
Our experience has been earn, earn, earn in any and all ways that you can.
We have reached over $1 million in net worth because we bought homes so clearly you have to invest your extra money in stuff that appreciates.
Maybe the stock market or businesses work as well, but I don't have any experience in that.
FUTURE
What are your plans for the future regarding lifestyle?
Because our primary mid-term goal is providing future homes for our children, I can't foresee H retiring or downsizing any time soon. He actually likes his work.
We are still fairly young so it is likely that we will have more children as well, which, of course, will extend our goal.
Perhaps (though hopefully not) there will come a time when one of our primary and most active hobbies (i.e. marital intimacy) will no longer be primary, that could lead to other interests and financial plans.
What are your retirement plans?
Given the size of our family, it's pretty likely we'll expire before we retire.
Financially, our hope is to own enough real estate for our own benefit to live off of the income by the time H is no longer working.
I'm more kid-oriented, so for me, as long as I have time to care for my kids (and their kids in the future), I will be in a good place.
Are there any issues in retirement that concern you? If so, how are you planning to address them?
I'm probably too young to have retirement concerns about money; though, since I'm a bit of a worrier, I think about our health down the road.
If H continues to work too hard or I'm too time consumed with our kids, it could lead to problems in the future. I do cook healthy but that may not be enough.
MISCELLANEOUS
How did you learn about finances and at what age did it 'click'?
I learned nothing about money growing up other than to be thrifty.
I was taught all the domestic skills needed to run a household including household shopping. Finances were just beyond my experience.
As I started looking at the internet to get more thrift ideas, I came across ESI blog and others. Those intrigued me and as I read I began to learn a little more about money management beyond household budgets.
It's really only been the last year or so when I started paying attention to the blog finance world.
Who inspired you to excel in life? Who are your heroes?
Actually, H inspires me from his energy, drive and ambition.
Excelling in life is no doubt different for everyone. Raising a family keeps me very challenged and gives me the inspiration as well to excel with that vocation.
I do look up to my mom who raised me along with my brothers and sisters.
Do you have any favorite money books you like/recommend? If so, can you share with us your top three and why you like them?
I'm embarrassed (though H says I shouldn't be). Reading books was not really part of my growing up and so I can't say I've ever read a book on money or anything like that. I only really read what was required in school.
I watch H read and he encourages me with some books he thinks I might be interested in. I've tried but lose interest within a chapter or two.
Do you give to charity? Why or why not? If you do, what percent of time/money do you give?
Probably within the first year of our marriage we have given to our church and a few other charities.
My kids and I produce homeless bags to hand out as we come across people in need.
I also require H to have money in his wallet and push him to give $5 to $10 to folks we see on the street or come across as we walk around by ourselves or more likely with our kids.
We were taught this growing up as there were many needy people around us so it's just part of me. It took some time to get H on board but now he knows and also gives.
I asked H how much we give and he says between charitable giving and direct giving it runs about 10% or so of what we bring in.
Do you plan to leave an inheritance for your heirs (how do you plan to distribute your wealth at your death)? What are your reasons behind this plan?
This is hopefully a long time from now. Our plan is to give what I expect to be a lot of our assets to our kids during our lifetimes (i.e., the houses).
If there's still a lot left over, it will probably go to educate the grandkids for education.
I recently went through a difficult experience with my siblings. Both my parents recently passed away (my mom 2 years ago from lung cancer and my dad this year from a heart attack). There was a lot of fighting amongst the brothers and sisters over who got what and who was responsible, even though my parents were as careful as possible to set things up correctly. For that reason alone, I would rather give it all away while I'm alive if I can.