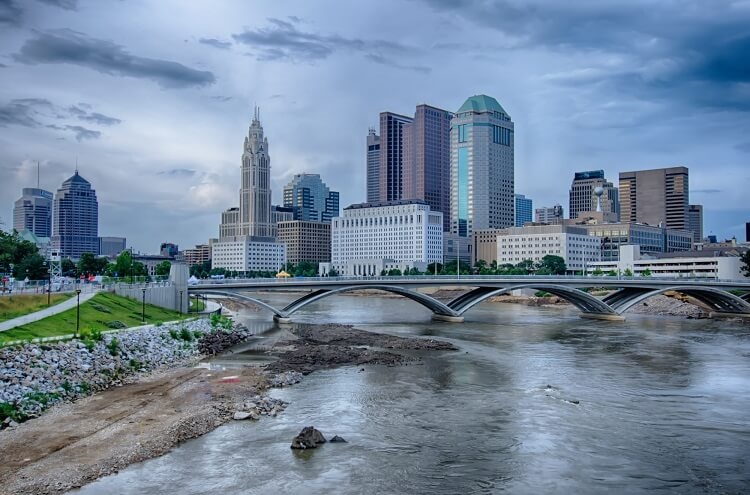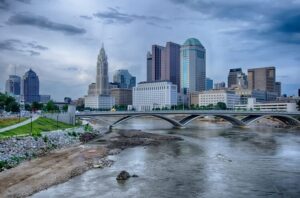 Here's our latest interview with a millionaire as we seek to learn from those who have grown their wealth to high heights.
If you'd like to be considered for an interview, drop me a note and we can chat about specifics.
My questions are in bold italics and his responses follow in black.
Let's get started…
OVERVIEW
How old are you (and spouse if applicable, plus how long you've been married)?
I am 62 years old.
Do you have kids/family (if so, how old are they)?
I have one son, age 26.
I am divorced and was a single mother for most of my son's life.
I have a small family but a lot of friends.
What area of the country do you live in (and urban or rural)?
I live in the Midwest in an urban downtown condo in Columbus, Ohio.
I previously lived for about 40 years in the San Francisco Bay Area, in the suburbs, north and east of San Francisco.
What is your current net worth?
$1.3 million+
What are the main assets that make up your net worth (stocks, real estate, business, home, retirement accounts, etc.) and any debt that offsets part of these?
Current Assets $1,494,000
I primarily own real estate, in various forms (Rental income, Private RE Notes, Crowdfunding and Commercial RE).
I also have an ETF portfolio, one mutual fund.
Primary residence (1 bedroom condo).
Retirement accounts, both traditional and Roth IRAs.
Current Liabilities $168,000 (solely RE loans on rental income property and condo, which I just bought)
I have no other debt.
I own two cars, a 2011 Honda CRV and a 2002 VW Passat, which my son drives.
My Net Worth breaks down to these percentages:
78% Real Estate (not including primary residence)
14% Stocks (ETFs)
7% Bonds (ETFs)
1% Cash
Within my ETF/mutual fund portfolio, it breaks down to:
16% Bonds and bond funds
41% US Large Cap stock
16% Small Cap stock
19% Foreign/International
8% Emerging
EARN
What is your job?
I retired at age 57 from high tech management work.
What is your annual income?
$54,000 (retired)
Tell us about your income performance over time. What was the starting salary of your first job, how did it grow from there (and what you did to make it grow), and where are you now?
I started out at minimum wage.
I had three jobs in college and some debt when I got out. I paid it down right away.
My first real job was as a programmer in San Francisco. Then I was a tech writer and in management and had my own company for a while.
I worked mostly for startups.
I retired in 2014 at age 57.
What tips do you have for others who want to grow their career-related income?
Develop your network and work friendships. They will help you and you will help them in so many ways.
Do you have any sources of income besides your career? If so, can you list them, give us a feel for how much you earn with each, and offer some insight into how you developed them?
When I was working, I moonlighted by doing extra work and by having a book-selling business on Amazon.
SAVE
What is your annual spending?
$54,000 but that includes over $1,000 a month in investing and paying down my RE loans faster.
I am retired and still adding to my net worth, which is my preference.
What are the main categories (expenses) this spending breaks into?
25% Housing, utilities
53% Expenses including food, clothing, health insurance, travel, eating out
22% Saving and Investing'
Do you have a budget? If so, how do you implement it?
The last time I had a budget was over 20 years ago.
I know exactly where my money is and how much I have at all times. I can't fool myself.
When I was in my 20s, I was such a good saver I actually had to make myself spend money! I hate spending money. I guess I am a tightwad. But I spend on the people I love and I try to help out others.
I use Mint to track my accounts overall and to spot any issues as they happen.
I use my United mileage card for everything, since my one vice is traveling.
What percentage of your gross income do you save and how has that changed over time?
22% currently.
I saved from 15% to 32% each year for 20 + years. I don't have data before that.
What is your favorite thing to spend money on/your secret splurge?
Art for my home, traveling, restaurants, friends, and family.
INVEST
What is your investment philosophy/plan?
In 1999, I had a Raymond James advisor. When I saw how much the fees were, I moved over to Schwab and haven't looked back. I manage my finances on my own.
For my ETF portfolio, I use Marketriders to best understand how to be fully diversified at a low cost. Because I wasn't always working with large amounts of money, low fees were crucial. Now this is an added bonus.
For RE crowdfunding, I am using PeerStreet and net 7% after fees, etc. I am researching FundRise and RealtyMogul for my next investment.
As someone who has grown reasonably comfortable trading in the stock market, ETFs were more appealing than mutual funds. I find it frustrating to wait until the end of the day to trade.
I took a course in market technical analysis in 2004. I also took the CFP education course and several other credit/debt certificates and worked as a financial writer and columnist.
For a few years in the 2000s, I sold covered calls in my brokerage account. I made approximately 12%/year but I was only investing around $40,000 at most.
I also traded silver coins in my 20s.
What has been your best investment?
Best financial moves:
Downsizing from an expensive home in 2011 — Downsizing from a bigger house to a condo was the best move I ever made. The house was a money pit. The condo was closer to work and way cheaper (it was close to bottom of the market). It was in a great location. I could max out all my retirement accounts easily, pay down the mortgage, etc. It was such a relief. My finances made sense again.
Became a Landlord in 2015 — Then I moved into a different house after five years and rented the condo and became a landlord. Rents were high enough that I made money right away. I bought the new house with my 401K money and made 8% yearly profit when I sold it in 2019. (I was over 55 so I was not penalized for taking the money out. I did have to pay taxes on it, of course.)
ETFs in 2016 — When I received my inheritance in February 2016, I invested it in a diversified ETF portfolio. We had just had a dip in the market. I had been tracking the prices closely for these ETFs for months/years previously so I wasn't going in blind. I had some idea how these ETFs had behaved up to that point. And I had been reading, reading, reading about ETFs and I thought they would work better for me than mutual funds. I also spoke with an advisor at Marketriders about their models. I ran the models every which way.
What has been your worst investment?
I would like to say a marriage partner with debt and a poor saver.
I paid down his debts with an equity line from my house and that was a mistake. It didn't work out well.
I invested in Sirius and sold way too soon. Now their equipment is in every car.
What's been your overall return?
8-10%
How often do you monitor/review your portfolio?
I monitor my portfolio frequently since I manage my own investments.
I have had to rebalance my ETFs maybe once or twice in several years.
I glance at the stock market each day but rarely make any moves based on that.
I read Yahoo News financial section.
NET WORTH
How did you accumulate your net worth?
Tracking my Net Worth over last ten years:
2009: $257, 285
2010: $294,138
2011: $367,056
2012: $443,839
2013: $511,800
2014: $603,932
2015: $611,270
2016: $1,144,266
2017: $1,219,705
2018: $1,295,318
2019: $1,326,721
I basically had a good but never very high income. I worked hard. The highest I ever got paid was $120,000 for about a year or two, but in the Bay Area, that is not a lot. I mostly made around $60-80,000 and saved and invested as much as I could.
I am extremely disciplined when it comes to money.
I read extensively about financial behavior and emotions around money so I could identify my biases and pitfalls as much as possible. When the 2008/9 recession hit, my salary went down by 25% and it took a decade to recover.
I bought my first home with my ex-husband in 1988. I have bought four more homes on my own after that. I have made money on all except one.
I have had two major windfalls:
In 2014, I retired early and sold my company stock options at an all-time high (made $218,000).
In 2016, I received an inheritance totaling $532,813.
With my stock option money and the money it made, I was able to live for three years, rent a studio for my art, pursue and pay for an MFA, fix both bathrooms and the porch, windows and doors in the rental, buy a good used car, and go to Europe three times.
What would you say is your greatest strength in the ESI wealth-building model (Earn, Save or Invest) and why would you say it's tops?
Probably Saving, although I have observed that most wealthy people are very good at all three.
I have been very fortunate in my investments as well, with only a few downers.
I did not always earn a lot of money, but I lived below my means. I don't feel like I suffered. I got to travel for work to lots of interesting places.
I shopped at thrift stores for most of my clothes. I figure that alone saved me many thousands over the last four decades.
I ate out. I tipped well and still do.
I didn't feel like I was denying myself, I felt empowered that I wasn't contributing to all the over-consumption and waste that often exists in the retail world. I felt in control of my finances and I was directing my money in ways that made me feel good and still keeping money in my pocket at the end of the day.
Growing my net worth and having money in the bank was much more rewarding than a new coat.
What road bumps did you face along the way to becoming a millionaire and how did you handle them?
In January 2009, I lost my job. I was devastated. I had a hard time finding work until a friend helped me out. It was not an easy time for most people. I made sure I stayed on top of my bills and even invested a little when the market was really low. But mostly, I got through it by tightening my belt more.
In 2010, I took the year long CFP educational course. I wanted to make sure I was financially educated, for myself as starters. I figured (and still do) that I am the only person who really cares about my finances. I am in charge of my fate.
I was also considering becoming a planner, but I found that conventional financial planning philosophy does not take into account the uniqueness of people's situations, and I didn't want to charge people who really needed to keep their money. I also was making more money in my field and didn't want to change fields.
I believe that if I hadn't cared about money and done my due diligence and saved and invested, I would be much poorer.
What are you currently doing to maintain/grow your net worth?
Around $1,000 a month investing in ETFs and paying extra principal on my remaining balances on my RE loans.
I do not have a planner or advisor. I do my own taxes with Turbo Tax unless it's a really complicated year.
Do you have a target net worth you are trying to attain?
1.7 million to 2 million
How old were you when you made your first million and have you had any significant behavior shifts since then?
Age 58. I invested in myself and my passions more by getting an MFA.
I still save and shop at thrift stores and drive an older car.
What money mistakes have you made along the way that others can learn from?
Not buying real estate in the SF Bay Area sooner.
Holding out for a better seller's agent on my last sale.
What advice do you have for ESI Money readers on how to become wealthy?
Keep your eyes on the prize. Life may/will hand you all kinds of problems, but always keep on going. Visualize the life you want and be confident that you can achieve it. Financial independence has many versions. Create the one that works for you.
Keep an eye on your credit score. You never know when you might want a bridge loan or see a property you want to buy right then. Keep your score as high as possible by paying down debt on time (or ahead), not overusing your credit, and keeping old credit card accounts open (but don't use them).
Learn, learn, learn. Read and analyze. Understand the fine print. Incorporate the financial advice that applies to you and leave the rest. Understand your emotions around money and how that influences your decisions.
Estimate your taxes yourself even if you use an accountant. It's not how much you make, it's how much you keep.
Be bold sometimes. Especially when you are young enough to recover.
FUTURE
What are your plans for the future regarding lifestyle?
I am retired but super busy pursuing a creative career in the arts that sometimes pays but mostly is self-funded.
I have followed the RE model of buying a fixer home, repairing it, then renting it out or selling and buying another. I have done that three times now. I will probably do that again with my current condo.
What are your retirement plans?
I do not have a "typical" retirement.
I am extremely busy and find my time filled up with helping others, being creative, traveling and exercising and being with family and friends. I have not slowed down at all.
Are there any issues in retirement that concern you? If so, how are you planning to address them?
Ageism is a real issue. Retirees are discriminated against for sure.
I was actually TURNED DOWN for a $134,000 loan this year, even though I was a millionaire!
I have over 40 years of perfect credit and over $200,000 alone in ETFs (highly liquid) with years of solid performance history. I could sell it all in a day and buy the condo outright. Or sell one of my RE notes. It was crazy.
So I took my Social Security benefits early to bring up my "predictable" income to secure a loan for the condo. My agent got a broker and I was approved almost overnight.
I am thinking a lot about Social Security and how to handle it. I might actually keep the benefits early and invest them. I have spent days and days crunching the numbers. I know this goes against conventional wisdom, but I am so financially disciplined that I don't really fit any mold. If I invest my payment consistently at 6% and inflation and my taxes stay low, it would work.
MISCELLANEOUS
How did you learn about finances and at what age did it "click"?
When I was in my 20s, a widowed friend of my mother's was learning about investing and talked to me openly about it. I was entranced. She wasn't relying on "experts," she was educating herself.
I started hanging out in the personal finance sections of bookstores, reading.
Who inspired you to excel in life? Who are your heroes?
In the financial world, I like Jane Bryant Quinn and Liz Pulliam Weston.
I really appreciate their straight talk about finances and clear writing.
Do you have any favorite money books you like/recommend? If so, can you share with us your top three and why you like them?
My brother gave me How to Make Your Money Last
by Quinn and I read every word. The book was over 1,000 pages! And funny.
The Millionaire Next Door
is a classic and eye-opening.
Your Money or Your Life
helped me stay inspired.
There are lots of books on stock options.
Do you give to charity? Why or why not? If you do, what percent of time/money do you give?
Yes, I give my time to underserved populations part time. I am planning to give some money to my college.
Do you plan to leave an inheritance for your heirs (how do you plan to distribute your wealth at your death)? What are your reasons behind this plan?
YES! I am my son's sole parent and family. I take that role very seriously. He was the reason I worked so hard to begin with.