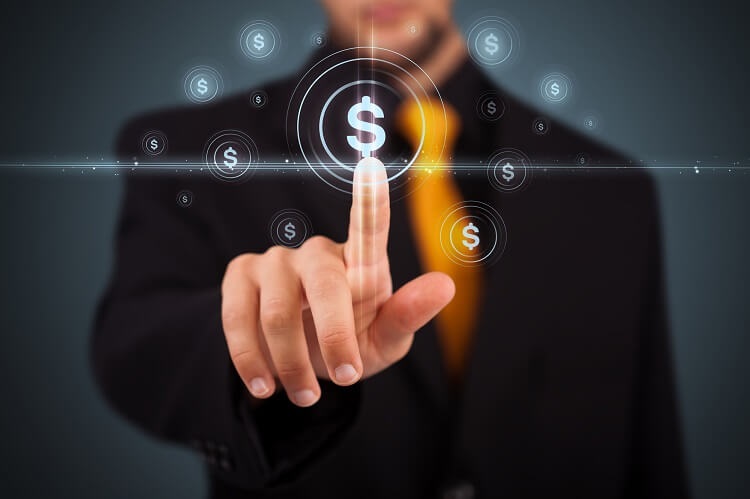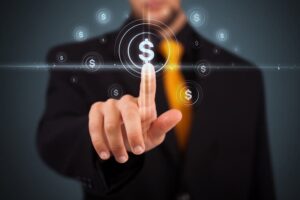 Here's our latest interview with a millionaire as we seek to learn from those who have grown their wealth to high heights.
If you'd like to be considered for an interview, drop me a note and we can chat about specifics.
My questions are in bold italics and his responses follow in black.
Let's get started…
OVERVIEW
How old are you (and spouse if applicable, plus how long you've been married)?
I'm 54.
My wife, of 27 years, is 52.
Do you have kids/family (if so, how old are they)?
We have two kids out of college.
What area of the country do you live in (and urban or rural)?
We live in the Northeast US.
What is your current net worth?
$2.1 million.
What are the main assets that make up your net worth (stocks, real estate, business, home, retirement accounts, etc.) and any debt that offsets part of these?
We're split into 4 fairly equal buckets:
Cash-flow-generating real estate
Income-generating Treasuries
A "trading account" that makes stocks/commodity ETF/macro trades
A slice managed by an outside firm (with the idea this slice protects me 'from myself' just in case my trading style is too aggressive or wrong).
EARN
What is your job?
I'm in transition. I had been an engineer, analyst, and portfolio manager for a combined 33 years. Now I am starting a financial literacy educational service.
Within that business I am also in a transition, from content creation (with a book coming out in February, online resources, website, etc.) to "getting out there to teach" and work with third party partners (e.g. schools, employers, college consultants, wellness platforms, and service providers). [Editor's note: This interview was done in January 2020.]
What is your annual income?
At this moment, not much (at least earned income, as opposed to investment income).
My new business is just ramping up and starting to generate income.
I have a side gig that, in the transition, contributes to pay current living expenses.
Tell us about your income performance over time. What was the starting salary of your first job, how did it grow from there (and what you did to make it grow), and where are you now?
I started as an engineer working for GE, at the time I believe the largest public company in the world. My starting salary was about $30k which back in the '80s was good and supported the argument, still relevant today, that STEM jobs provide good earning potential.
I proactively transitioned from "design engineering" to a more consultative field engineering. This created opportunities to earn bonuses and commissions.
After 13 years, and following 5 years of night school to earn an MBA in finance, I transitioned to a finance career. I worked for a large institutional money manager. Initially, I "covered" the industries I had worked in as a field engineer, thus leveraging my prior experience, contacts, and interests.
Stock picking for a career carries with it the constant risk of being fired. The career is about numbers and not warm and fuzzy conversations around the water cooler. I was an analyst and PM for 20 years.
Honestly, in those 20 years I was never "the best analyst" or recipient of a year-end award. But I survived. I had good years. I had bad years.
During bad times I worked hard to reinvent myself and add value in other ways (e.g. I created an internal school for young analysts, and I impacted our investment process). By surviving in a lucrative industry I had some good earnings years.
But, as I will discuss later, regardless of those few good years, my wife and I always had 'the savings bug', the mindset and the lifestyle to save and build wealth.
As an analyst I was eligible to earn bonuses directly linked to my stock recommendations, and as the firm grew, the formula paid out a fraction of the total client gain (or loss). For a few years, this meant there was significant upside potential.
So while our base pay income levels were low by industry standards, under $200k, bonus potential was literally unlimited on the upside (and again, believe it or not, on the downside). One year I earned a 7 figure bonus. It felt incredible of course but also was an eye opening experience to give half away to taxes.
We were very disciplined that year acknowledging it could be, and proved in fact to be, a high water mark. That year went to pay for kid's colleges. I am quite enraged at the cost of college in this country, and in tune with how many families struggle with that and how many, unfortunately, take on life-altering amounts of student debt. So, being able to pay off college on a year's work was a blessing.
What tips do you have for others who want to grow their career-related income?
I think it is important to follow your passions so you enjoy your job.
Understand, early on, the earning power of your career and ensure you do not take on too much college debt (e.g. more than can be easily paid off with your future earnings).
Then live your life making daily decisions to save and build wealth.
Earning more does not guarantee that you save more, and often doesn't as many people just spend more.
What's your work-life balance look like?
Family has always been my top priority. I left my engineering job specifically because advancement meant travel, frequently from Sunday through Thursday, to help other field reps.
I was always home for dinner and coached my kid's teams.
My way around a work culture that didn't support this was to be one of the first people into the building each morning and to pick up work later, if needed, after the kids went to bed.
I cared more about results than the perception given off by being at my desk at 7 pm just in case the founder walked by.
Do you have any sources of income besides your career? If so, can you list them, give us a feel for how much you earn with each, and offer some insight into how you developed them?
Only recently. I now have monthly rental income.
SAVE
What is your annual spending?
We spend about $90k a year.
We actually track all we spend using a system of forms kept on a clipboard in the kitchen.
I think by many standards we live lean. We have a rather unimpressive home, old vehicles, and no 'toys' or fancy clothes.
I'm not saying others can't have those, in fact later I will talk about how I encourage everyone to splurge on something, I just don't think you can splurge on too many things.
What are the main categories (expenses) this spending breaks into?
We track all categories. Monthly fixed expenses. Monthly variable expenses. Truly discretionary spending. In frequent/lumpy spending like vacations, auto repairs, etc.
If we compute spending on a monthly basis, our biggest categories are food, housing, and healthcare. They are all about 10-13% of spending.
We spend a surprising amount on pets. Wow, that caught my attention recently (probably $5k a year on pets).
Do you have a budget? If so, how do you implement it?
No. I don't believe budgets work.
They're too tedious and I think spending needs can be too unpredictable month to month (e.g. a car repair that throws off plans for the month).
I advocate understanding your numbers (know what you make, what you bring home, and all the spending that you do).
My saving strategy is to "save first" and live off what remains.
By saving first, then spending on true needs, I know the amount that is left and from that we do what we want, knowing at times we won't be able to go skiing or entertain or travel if car expenses occurred or a trip approached.
What percentage of your gross income do you save and how has that changed over time?
We always maxed out on pre-tax savings.
We then set savings goals and saved first, living off what remained.
When we had two incomes, we pretended we only had one and we saved my wife's whole income.
Importantly we separated, by account and psychologically, college saving from retirement saving.
My guess is we saved at least 15%. I always maxed out my 401k and match and that was typically 15% pre tax.
Some years north of 25%+ based on the bonus.
Even way back before the finance job, as I indicated earlier, we "pretended" we were a single income house during the few years we were in fact a two-income house. We saved my wife's pay.
What is your favorite thing to spend money on/your secret splurge?
In my book I talk about "what's your butter?"
It refers to a story about a woman I heard in church who talked about living below the poverty line but insisting on buying real butter so she could feel like a "good grandma" when she baked.
I think everyone should ask, "what's your butter?", meaning what is the one category of "wants" you actually 'need' to feel whole?
For our family it is travel. So, while overall we live lean, we have spent on travel.
We know we are fortunate, because we know travel is far more expensive than even the best butter.
INVEST
What is your investment philosophy/plan?
My philosophy and plan has been very age-based.
When younger I was 100% in stocks.
Now that I am in my mid-50s, with kids out of college, in a transition to starting my own firm, I invest very conservatively.
What has been your best investment?
When young, it was just being fully invested in the market.
Now it is cash-flow generating rentals.
What has been your worst investment?
I once owned a volatility ETF (VXX). Such leveraged ETFs are evil. They have a time decay due to how the product is produced.
You really need to guess the precise day or week of a major market downturn to be correct otherwise the value just slips away.
I was foolish holding on to VXX once and too stupid or in denial to recognize the decay.
What's been your overall return?
Hmm. I'd say market returns in the '90s.
Then I actually side-stepped the implosion of the tech bubble. I'll credit a gentlemen named Bob Brinker on the radio, for alerting me to the risks and I pulled the trigger to go to all cash in January 2000.
I mostly side-stepped the 2008 financial crisis too. So missing major downturns helped me.
The rally since 2009 has generally been a move I have not totally trusted or felt good about. Technically I have underperformed in the last 5 years but, like I said, my focus now is more on income generation and preservation.
Despite my successes at side-stepping two historic drops, I am not sure I advocate trying to do that. It requires two good decisions, when to sell and when to buy back. No one can do it perfectly and if you are young, you are likely to just be better off trusting compounding over a long multi-decade period.
How often do you monitor/review your portfolio?
I am a pretty frequent trader in a "trading account" but I don't "do the numbers" to tally the whole pie more than a few times a year.
I am religious about spending part of January 1st updating a spreadsheet while all markets are closed and showing year end numbers.
NET WORTH
How did you accumulate your net worth?
Our net worth is the result of earning, saving, and investing (boy do I sound like an ESI suck-up). But it is true.
I always had good income as an engineer and did what I could to follow paths to boost income (e.g. switch to commission-based consulting, switch to finance, etc.).
We also had a few strong earnings years but even without those, which were late in my career anyways, we had lived lives built around saving and compounding for decades.
We also were fortunate to have smart kids who worked hard and earned scholarships.
What would you say is your greatest strength in the ESI wealth-building model (Earn, Save or Invest) and why would you say it's tops?
This is tricky. By pure numbers, it might be Earn. But I feel our lifestyle choice and constant effort to Save is the real answer. Invest helped for sure in the early years as we were that rare 20 somethings already thinking about compounding.
In the ESI framework, it is tempting to saying my E solved all my problems. Perhaps that was the case. Finance overpays (then complains and begs for help from the Fed when their bets go wrong…it all annoys me a great deal and is partly why I left the industry).
I almost feel frustrated that the E masks my life long efforts to S and I (save and invest). I was an aggressive saver at the age of 20. We still write down everything we spend as I believe it is critical to always understand your financial situation. But reality is what it is. I always had descent income having an engineering job and then the move to finance, though not motivated by money, proved to be lucrative.
The fact is finance pays well. It is brutal though. You can be fired at any time on performance. But the upside is there. But there is so much competition and so many smart people working hard every day, you better love it and not just be in it for the money or you will likely regret it.
What road bumps did you face along the way to becoming a millionaire and how did you handle them?
As an engineer I worked in old economy plants. I had customers that went bankrupt. I worked in industries that faced tremendous headwinds. I saw downsizing all around me.
And as an investor I had my job disappear overnight several times as the firm pruned products based on market demand.
But Andy Grove's book, 'Only the Paranoid Survive', changed my life when I read his quote "no one owes you a job".
I took his advice to heart and, even though I worked for large companies, I always approached work as an entrepreneur who had to take care of myself. I constantly worked to reinvent myself, to focus on my strengths, ensure I added unique value to my employer, and to stay employable as well as employed.
What are you currently doing to maintain/grow your net worth?
I am in an enjoyable phase of life in which I strive for multiple small streams of income vs. one demanding full-time job.
Do you have a target net worth you are trying to attain?
I really don't. And I also believe that spending priorities and lifestyles are so different that if I shared a number, I don't know how helpful it would be.
Remember, or Google, the many athletes or celebrities who made 10s of millions but went bankrupt because they, somehow, still spent more. We feel pretty comfortable but that is largely a function of our lean lifestyles and life-long habits to save.
How old were you when you made your first million and have you had any significant behavior shifts since then?
Probably not until the last 10 years. Key to our story is that our behavior and lifestyle have never changed.
What money mistakes have you made along the way that others can learn from?
To repeat an anecdote from above, never invest or trade in highly speculative volatility ETFs or 3x bull/bear ETFs.
Other than that, I'd emphasize some obvious stuff like diversification and maybe even carving out a slice of the pie, as I do, to give to a manager to protect yourself from yourself.
Also do other smart things like create LLCs for rental properties, have a Will/Trust, have umbrella policies, and insurance, etc.
What advice do you have for ESI Money readers on how to become wealthy?
Start young. Understand WHY we NEED to save (e.g. all the many future financial needs in life). Understand WHY we should WANT to save (e.g. money can grow! You should want to enjoy the benefits of compounding for decades).
Also keep yourself IN POSITION to save by avoiding debt (especially college debt) and remaining employable (embrace the change around you and keep investing in yourself to adapt to the world we live in).
And finally have a mindset and method of HOW to save. Again, mine is to save first, then live off what remains.
FUTURE
What are your plans for the future regarding lifestyle?
My wife and I don't have the personalities to "do nothing". But the goal is to be independent enough to avoid the financial stresses we felt at age 30 when many commitments were still ahead.
We are waiting to see where the kids settle down and may relocate. We want to downsize as we have never been motivated by "stuff" and want to be more flexible to move and travel.
We talk frequently about living in Rome (we love Rome), not to be extravagant, but rather to live on a shoe string, just walking the streets by day and shopping for fresh food to cook at night (oh, and then walk the streets again at night).
What are your retirement plans?
I'm not sure what true retirement will mean. The fact that I left a full time job not too long ago to start my own business to teach financial literacy, may already be a step towards what I call retirement.
So, it appears retirement will be active and trying to leverage my past experiences and skills to make a difference.
Are there any issues in retirement that concern you? If so, how are you planning to address them?
I worry about the deficit and debt and the actions of central banks. Printing money may make money worthless.
Thus, my biggest concern is inflation eroding my purchasing power. This concern is partly why we have diversified into owning some property. The income generation is nice but if inflation really takes off, then the value of the property will also rise, as a hedge.
MISCELLANEOUS
How did you learn about finances and at what age did it "click"?
Initially, as silly as it sounds, I learned from a radio show personality named Bob Brinker. But I wasn't a passive listener. I took notes. I created binders. I basically pieced together his process and implemented it myself.
Then, I formalized things by earning an MBA in finance. Frankly, in hindsight, I am not sure those 1000s of hours were necessary (for the MBA).
I then learned and enjoyed investing on the job, as a professional investor.
Who inspired you to excel in life? Who are your heroes?
My early heroes were sports (baseball) stars.
Later in life they included my parents and authors of books I read on saving and investing.
My biggest role model, though I am surely guilty of not showing her often enough that I had this view, is my wife. She is a uniquely selfless person which contrasts with my black and white, results-driven engineering and analyst perspective.
Then, as corny as it sounds, my own kids inspired me. I have loved being a dad and have been really pleasantly surprised how much you can learn from your kids.
Do you have any favorite money books you like/recommend? If so, can you share with us your top three and why you like them?
The Millionaire Next Door
Only the Paranoid Survive
The Age Curve
Do you give to charity? Why or why not? If you do, what percent of time/money do you give?
We do but it has really varied over the years.
As with everything, I am pretty opinionated and I recommend a book called Toxic Charity
which shows how often good intentions can go very wrong.
Part of our "charity" has been met more through efforts than money. My wife volunteers a lot and I have been the president of a non-profit, working with entrepreneurs in Africa, for over 10 years.
Do you plan to leave an inheritance for your heirs (how do you plan to distribute your wealth at your death)? What are your reasons behind this plan?
We do. It will of course depend on how long we live but we hope to give to our kids.
Why? I think my view is mostly to give them financial freedom so they can focus on family and pursue their passions without pressure to have to just focus on income.