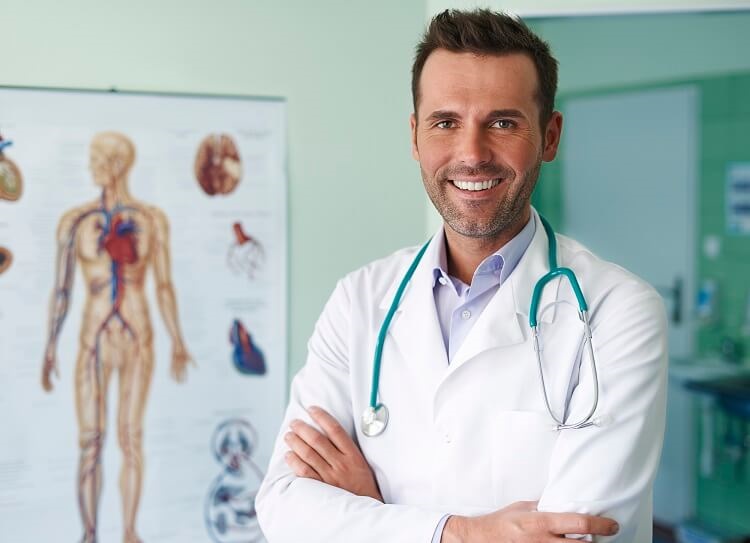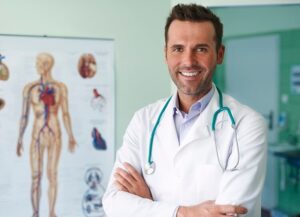 Here's our latest interview with a millionaire as we seek to learn from those who have grown their wealth to high heights.
If you'd like to be considered for an interview, drop me a note and we can chat about specifics.
My questions are in bold italics and his responses follow in black.
Let's get started…
OVERVIEW
How old are you (and spouse if applicable, plus how long you've been married)?
I'm 40 and my wife is 39. We'll be married 4 years this year.
Do you have kids/family (if so, how old are they)?
We have a 2 year old and a 7 month old.
Two children in diapers at the same time! Yikes.
What area of the country do you live in (and urban or rural)?
Midsize midwestern town. The urban core has several hundred thousand people.
Formerly we lived in a major metropolitan city also in the Midwest.
What is your current net worth?
Approximately $2.4-2.8 million, depending on how you value some of our investments.
This is our household net worth including my wife's assets as well.
What are the main assets that make up your net worth (stocks, real estate, business, home, retirement accounts, etc.) and any debt that offsets part of these?
Taxable brokerage account: $865k
My personal brokerage account: $65k
My retirement: $315k
My wife's retirement: $270k approx
Checking accounts: $179k
Condo in major city: $150k (compared to comps in same building). No mortgage. We keep it vacant to be our second home in the city. If we needed to, could rent it for around $1100/month and probably net $8000/year hopefully after taxes and HOA fees.
Major city home where we used to live: $400k (again based on comps, bought in 2016 and has appreciated to current estimated value). No mortgage. Rented for around $2400/month.
Investment property ( 4 bedroom house) in city: $510k with $130k of equity. We closed two months ago and have done some cosmetic work on it. On the rental market now. Target rent would have been $3000/month but we're asking several hundred dollars less with the state of things in the economy.
Current home: $550k theoretically based on our cost to build it. We have about $112k of equity in it after refinancing to 3.25% last year.
I also have a variety of oil and gas investments which are very small percentage shares of multiple assets. This netted about $50k of income in 2019 and it's close to that or more in past years. Historically these had been customarily valued by a 3-4x multiple of annual income but more recently these are selling for 5-6x plus. If I relatively conservatively value them this way in aggregate that is $250k.
529s for our children: $40k
Vehicles, etc. probably $30k total
My wife has several thousand dollars in educational debt. That plus mortgage debt is the only debt we have.
Sum total: about $2.8M
For now I am valuing our real estate (houses and condo in the city) the same, since the city has been a "hot" housing market for years and I am not consistently seeing expert opinions that the market is really dropping.
I don't know what to do with the other investments' values. It would certainly be worth less than in February since the price of oil is lower, but this is artificially magnified by the unsustainable oil price war that is concluding.
If we had to have a fire sale of our assets we would certainly get less than they were estimated to be worth in February, but we aren't needing to do that, and hopefully some of these things are going to be substantially corrected in a year or so.
There was also a title problem with some of the oil properties after I had bought into them and after not hearing anything for almost a year I had basically written them off. Lo and behold I recently got a substantial back payment presumably for the past year after their refiguring what my real share is. The fact that properties are now paying when I thought they were never going to do that introduces some positive uncertainty in the value.
Another way to look at it is that our portfolios are down roughly 20%. Apply the same to our overall net worth from pre-coronavirus gets you about $2.4M. The lower bound has to be somewhere in the low $2M range for overall net worth at this point. I do believe that we have at least $2.25M just in liquid assets and real estate (assuming some fall in value if we had to sell now) not counting the oil stuff.
EARN
What is your job?
I'm a medical doctor and procedural specialist. My wife is not working.
I am in a VERY small field and so I am not going to specify any more than that, or I would certainly be personally identifiable.
What is your annual income?
The last several years, around $480k from my job.
We have maybe another $50k or so in other income.
Our net income fluctuates. One year recently we had an over $100k deduction from some of our investment activity.
Last year our total taxable income was over $700k, but that was including proceeds from selling a lot of stock which is very atypical.
Tell us about your income performance over time. What was the starting salary of your first job, how did it grow from there (and what you did to make it grow), and where are you now?
While this certainly sounds impressive, keep in mind that it has taken a lot of sacrifice, long hours, and low income to get here.
Post college my income was non existent until I was 26, when I graduated medical school and commanded a whopping salary of $43k as an intern.
I'm not looking for sympathy but I remember someone had worked out what a comparable hourly rate would be with the assumptions of an 80 hour workweek, which we were theoretically restricted to but in real life were forced to exceed all the time, and paid overtime which we did not get, and it was about $11/hour!
We got about a $2k salary bump per year so by the time I finished residency I was making probably about $55-58k or so. It was customary/required to take 2 years or up to 4 years off in the middle of residency to do science research, and because you were working "full time" doing this and not being a resident, you also had time for overnight and weekend irregular medical work, "moonlighting" as it is known.
I had a job working for private doctors not in our residency program for nights and weekends that paid about an additional $100k/year for the 2 years that I did it. These types of jobs got increasingly lucrative to the point that some actually paid as much or more than a daily rate for a fully trained physician.
Covering one facility for 14 hours at a time paid I think $165/hour. Doing this a few times a month would be quite a chunk of change. If you were savvy and had educational debt you could pay it off completely this way. I remember several people otherwise buying BMWs in residency. When you went back into residency of course this additional income largely went away.
Some other people found a way to keep moonlighting but I certainly didn't. I did a fellowship (additional subspecialty training) for which I was paid with the same trend of yearly increases, which was probably around $60k or so for the year. By the way, my residency training was 8 years long, which was 8 years after medical school and 12 years after college.
I didn't start earning a professional income until I was 34 years old. Because of life circumstances (trying to salvage a relationship), I took a suboptimal job for me based on my professional interests working more as a generalist for about $350k/year.
I was there for a year and a half before moving to a similar type of job in the nearby major metro and I made around $380k while I was there per year. It had significant on-call demands where on my weekly call day I would have to stay up the majority of the night doing emergency procedures, with minimal back up, and when I was certainly not feeling I was at my best.
I proposed several ways to change the structure of this to my partners so it would be safer and easier for everyone, and when this didn't get traction, I moved to another practice out of state with a better schedule and practice mix.
Currently I work more (the other job was 4 days/week) but I am also paid more. I made about $480-490k per year the past several years but with trends going the way they are for production, given factors out of my control, I am anticipating about a 25-33% decrease for at least the next year if not longer.
FYI — this was written pre-coronavirus.
I also have had investment income for a while, which I will get to in a moment.
What tips do you have for others who want to grow their career-related income?
There is no substitute for hard work. That has been true for me, although I can really only speak to being in medicine and what that took.
I didn't get good college and career advice at all, really at any point that I can remember. I always thought of myself as a smart person but I didn't appreciate that I needed to be more than one dimensional to do well.
The wake up call was when I missed a merit scholarship to the college I wanted to go to the most, which wasn't prestigious or anything, but I badly wanted to do an extracurricular they offered. I ended up going to another average college, which I really had no choice in at all.
My father dictated where I could go financially speaking. I had not nearly enough money I controlled or resources otherwise. I didn't have a job in high school and my parents wouldn't have wanted me to work anyway. We had too high a family income to qualify for financial aid but nothing especially generous, plus my father refused to fill out the FAFSA.
I was completely unprepared to seek out loans on my own. I decided that in order to get what I wanted, which by then I was sure was medicine, I knew I had to work as hard as possible. And I did. I routinely slept 3-5 hours per night, sometimes less. I remember studying in the student union until the middle of the night, on weekends, to the point where I was the only one there.
I took 15-18 credits per semester which included the premed requirements and majored in something mathematical, which was a personal interest and also something I thought would be different and would speak for itself to admissions committees.
I remember some nights occasionally I went to bed at 5 am and got up at 7 am for classes. I was burning the candle at both ends so hard I remember a disastrous week where I slept through first an important classwork due date, and then an exam!
I remember realizing one day that when I had only slept for 3 hours a night I didn't feel any worse than if I'd slept for 5, and deciding that's what I should do to maximize my work time. I sought out every leadership and service opportunity I reasonably had time for.
I got into the best medical school I could (at the time well within the top 5 of American medical schools by USN&WR's dubious methodology).
Medical school was obviously rigorous, to say nothing of the demands of residency.
I remember several years ago being interested in the special forces and I watched a whole documentary about Navy SEAL selection. I was fascinated to see the things they would do to candidates assuming they would quit, because they would do similar things to us in residency assuming we WON'T quit. I had to stay up literally all night for the first several years of residency every 4th night or more frequently, sometimes as the most senior physician in the hospital(!), tending, say, an ICU full of patients who had all just had heart surgery and are metastable on powerful cardiovascular drugs, basically just one small perturbation away from disaster.
At one point they had fired a resident which left only two people in their specific call pool, which means each of them would be on call and up every other night! The leadership of the residency thought this was just fine.
I remember being pulled out of a procedure by our program director for him to get in my face and tell me "Don't F— with me!", which was over a minor point (being unsure of what he wanted me to tell his patient) that he perceived as a major slight.
The verbal abuse. The public shaming. The long hours and sleepless nights. On one of our rotations I remember getting there to round at 4:45 am routinely. I spent many a New Year's Eve, Thanksgiving, birthday, answering pages literally every few minutes all night or minding an ICU full of critical patients. I had several other relationships end and it contributed to losing my first marriage.
I'm not looking for sympathy but I want to put what it took to get to this net worth level in perspective.
What's your work-life balance look like?
Honestly pretty poor. As an attending physician I no longer have to get up so early but the hours are still long. I get to work around 8:30 on clinic days and 6:30 on procedure days and usually leave by 6 pm or so.
I am on call every other weekend and spend probably from midmorning until midafternoon at the hospital for weekend rounds, which feels like a short day to me but is still taking plenty of time away from my family.
I really hate that I'm missing my young children's lives and only have two or so hours with them each night. I want to give them my full attention when I'm home so I really can't get office work done.
Things I used to enjoy or want to do (working out, outdoor activities, etc.) have been completely put on hold. I'm not willing to have even LESS time with my family for those things. I am not sure this is all worth it.
Do you have any sources of income besides your career? If so, can you list them, give us a feel for how much you earn with each, and offer some insight into how you developed them?
I do. The oil and gas investments were from my father, who got me started. My parents had an intention to "pay for school" for us and to that end, my father started putting oil and gas investments in our name when we were young, with the idea that we'd be in a lower tax bracket than him. He did give me substantial assistance all the way through my education.
He was always very cagey about his finances and I do not know if he actually had saved money for us for college, or if it was out of this yearly income.
Frequently he'd give us some surplus at Christmas, which initially was a few hundred dollars, but steadily was increased as we got older. I remember at least one year getting a check for over $20k when I was a teenager, which of course I just saved in the bank.
It's not completely clear what would have happened if I wanted to spend it growing up, i.e., whether it was really "my" money. My parents really didn't talk about it.
I didn't touch any of this until I was well into residency, and then that was to invest it. During residency, I probably had around a $40-50k/year additional income from these investments.
Over time my father has divested me of almost all of them. What I have now is primarily due to a major investment of about $180k that I made a few years ago to participate in a well drilling project.
We didn't expect that I would leave my former job and move to another city, and without intending to we became landlords. We were able to rent our house for a net of about $600/month and now that the mortgage is paid off it's going to net about $2000/month of income.
We just bought another house in the major city where our target for rent was $3000/month and initially I planned to pay it off in 5 years. That is probably going to be a year longer now.
Given the current conditions we lowered our asking rent to around $2600 which is just above the mortgage. It's a nice house in a premier school district, and someone is always going to need a nice place to live, and we already have several inquiries.
This year we're probably not going to make money on it but when the coronavirus dies down I want to raise our asking rent next year or so.
Our portfolios pay about $20,000/year in dividends.
SAVE
What is your annual spending?
Looking at my checking account statements last year from my main account, we spent around $120k for the year, which I was astonished by, but we had even higher mortgage payments at the time before we refinanced, we funded our 529 plans out of this account, etc. It's around half mortgage payments and half household and personal spending.
In addition to that my condo costs around $5000/year with utilities, taxes, and HOA fees.
Other than that typically we are VERY frugal. I hate to buy groceries anywhere else than Aldi. The majority of our children's clothes are secondhand (or gifts) and many of the children's toys and paraphernalia are either secondhand or from a thrift store. My wife and I typically get clothes at Marshall's or TJ Maxx, etc., sometimes Old Navy.
I have a 6 year old non-luxury car that I bought new, only because a low mileage used car of that model at the time was practically the same price, and we upgraded my wife's 2011 compact car to a 2016 used crossover when we had our second child, for about $25k. After living through very unreliable cars growing up, having a decent vehicle is something I am always willing to spend money for.
I bought a new laptop recently for around $500 which I really mulled over for a while before going ahead with it. We have a lot of IKEA furniture. Our 55 inch TV was $400 at Salvation Army (it was a return from a big box store), and our nice Crate and Barrel sectional couch was $600 I think from an estate sale. We have Netflix and Amazon Prime but no cable.
Our favorite places to eat out are maybe $20-30 per person if that and we probably go out a few times a month. If we are back in the city we go out as much as we can while we're there.
My wife scored a 30 year old riding lawnmower for about $200-300 or so but it was beautifully taken care of.
We maybe go on 1 "nice" trip a year. We honeymooned in Hawaii and we have gone to sunny California a few times to visit family. Last year we went to Florida and stayed in the condo our family rented for free. We have not and have no immediate plans to travel internationally.
I'm not unhappy with our standard of living at all. We have everything we want (my wife said our house is the nicest house she's seen) and it's comforting to know that we have a financial reserve. I wouldn't say we're denying ourselves of anything.
What are the main categories (expenses) this spending breaks into?
Mortgages: approx $5000/month. This is for our newly purchased city house and our current house combined. It was a little more last year when we had a mortgage on our original city house, but this is paid off and replaced with a mortgage on the latest purchased house, and we refinanced our current house.
Household expenses: $2500/month. This is according to my wife who is in charge of this. Water bill, electric bill, gas bill, cell phone and internet, etc. These are each one to two hundred dollars per month and the utilities change seasonally of course. Generally this is $700-800 per month at least. The overall figure also includes our food budget for the most part. Includes toys, diapers, etc.
My wife spent at least $600-700 monthly on child care as well, which temporarily went away with the coronavirus pandemic.
My wife has a student loan payment of around $100 per month.
Property taxes and assessments are very expensive here as well. We looked at our monthly bills and short of not using our heat and air conditioner and not watering our lawn seemingly there is not a lot of room to decrease this. We built a pretty big house.
My wife spends about $1000/month on miscellaneous, and personal expenses. Somehow I spend up to that much some months but largely this seems to be gas, big periodic expenses like car tabs, insurance, etc.
Our "spending money" totals to perhaps a few hundred a month if that.
Do you have a budget? If so, how do you implement it?
We really don't.
We use the rental income from our original city house for our monthly household expenses which covers them.
My wife asks for $1000/month for personal spending and beyond that, I just monitor what our checking account balance is.
What percentage of your gross income do you save and how has that changed over time?
I max out my 401k and 457b which is about $36,000.
We save $30,000/year for our 2 children's 529s.
Everything besides our expenses above is saved which last year was well over $100k. So, that's right about 50% of our after tax income saved.
Since starting to work I have been a saver so that has been the way it is for a while.
What is your favorite thing to spend money on/your secret splurge?
Honestly I really don't have anything you'd consider a true splurge, certainly nothing expensive.
I like the bottled coffee drinks at Aldi. I tried to replicate this at home more cheaply with instant coffee and wasn't satisfied, so I authorized myself the $2.60 or so it costs to get two at a time. This isn't daily. Typically just on my on call weekends.
Fast food is also a vice or splurge or addiction, or all three.
In past years I would have said ski trips, although I still tried to make this economical by staying in the cheapest hotel I could find, using my own (older) gear instead of renting, etc. I have not had a chance to do this for over a year and I am reluctant to be away from my family even if the times were right for this.
INVEST
What is your investment philosophy/plan?
I have been very conservative. Stick to what you know and stick to what makes sense.
I have readily sought out advice from my father who knows oil and gas.
For stocks, it has been totally DIY. I have now and have in the past primarily bought index funds and I was actually turned on to this in part by this blogger's work.
We are getting into real estate and want to get more into it, since this is an investment that I can understand (people need a place to live), it is within our means, and does seem tax advantaged.
What has been your best investment?
I'm going to go with the money (and time, energy, etc.) it took to get into medical school and then through residency and fellowship.
Basically, the best investment I made was in myself.
What has been your worst investment?
Once in a while I have bought individual stocks and I think I uniformly lost money. I no longer would do this.
I made just a few options trades in the past few years and broke even.
You also might say that our current house is our worst "investment" because this is not a hot property market and I know we are going to take a haircut if we have to sell. Still, for once, I wanted to have a nicer home for the time being, since we haven't before and most likely won't in the future. That justified the $550k to build it at the time which is higher end but still somewhat modest for the area. Hopefully we won't lose more than $75k if we have to sell unexpectedly (that would be in a normal market).
What's been your overall return?
I started my portfolio in 2009 with saved money from my childhood years and moonlighting income and essentially didn't touch it for almost 10 years.
I think it made at least 20% or so.
How often do you monitor/review your portfolio?
Minimally. There is almost no "churn" with my portfolio except for recently when I sold about $750k of it (essentially all of which was for rebalancing).
Most years our only portfolio activity has been dividends.
NET WORTH
How did you accumulate your net worth?
All of the above, as explained above.
Maybe half the money I initially had to invest was money saved from growing up and the rest of my net worth has come from earnings and further investment growth.
What would you say is your greatest strength in the ESI wealth-building model (Earn, Save or Invest) and why would you say it's tops?
Hmm. All are important clearly, in general and for me.
Saving is probably my greatest strength. I'm lucky that my wife is also pretty frugal by nature. We really haven't had all that much lifestyle inflation and have prioritized saving over lavish living.
Contrast this with articles I have read about young doctors having a net worth of negative $1M starting out! This is easy to do with some educational debt, plus a big nice house with a limited down payment ($600-750k plus), a luxury car or two, etc.
We have a real life example here of a young proceduralist that people in the doctors' lounge scoff at behind his back, who has a big golf course home with custom updates, a Tesla, etc. who clearly is well in debt. A co-trainee of mine bought an E class Mercedes as soon as the first staff job was signed for.
Financial discipline among younger physicians seems like it can be hard to find.
What road bumps did you face along the way to becoming a millionaire and how did you handle them?
The biggest bump along the way was persevering through highly demanding medical training to get to this point in my career.
Granted I could have done something else not as demanding and gotten to substantially the same place in life, but there is probably no "easy" residency in medicine.
I am not a family medicine doctor or psychiatrist and do not know what that training is like but I am sure it is not a proverbial picnic.
What are you currently doing to maintain/grow your net worth?
The ESI framework is putting in words what I have already been doing.
Earning wise I moved to a somewhat lower cost of living, much lower taxed state where I was (initially at least) also paid more.
Saving aggressively will not change as long as I am fully employed except that I want to pay off the nice city house we just bought in 5 years if possible and I figured most all of the non-retirement savings will go towards that. Saving is the same as frugality essentially, and our lifestyle is not going to change.
Investing as able will continue of course. If real estate prices do go down, or if I am offered the chance to participate in another oil drilling project, I hope to be able to invest further in these areas.
Do you have a target net worth you are trying to attain?
I initially wanted to write this post because I reached a personal target that I saw on this blog. I have been a long time reader and I remember millionaire interview #5 well.
The profiled millionaire was 41 at the time with close to $3M net worth. I was 37 and at that point, my goal was to be there by the time I was his age.
In February I realized I had reached it two years early and that is the motivation for this. Things have come full circle in that respect. I remember that author (who is now retired in his early 40s) either there or on his own blog asking "How much money do you really need?" and that is my philosophy at this point. If I attain a higher net worth in the future, fine, but I am prepared to walk away immediately if I have to.
I would actually be filled with joy if I could stop working and be a stay at home dad at this point. Financial independence is the real goal, and I feel that we are practically there.
How old were you when you made your first million and have you had any significant behavior shifts since then?
In my early 30s.
Before then out of simple ignorance I wasn't considering the value of my oil and gas investments at all, just cash and portfolio balance, so it could have been even a bit earlier.
What money mistakes have you made along the way that others can learn from?
Buying our current home was a mistake. For once I wanted to have a nicer house. I should have spent more time in the job first to see how it would go and how much I liked it overall.
At this point I'm not as happy as I thought I would be and am keeping my eyes open for a way to leave and go someplace else. This is not a great resale market in this smaller city and state and the house is golden handcuffs basically.
If we leave for any reason even in good times I'd expect to take a painful loss on the house. Financially speaking, this was a bad move.
Also, I held a lot of money in cash in the past. This is debatable now, but I should have put all of it I could into the stock market as it accumulated. I missed out on some nice gains that way.
What advice do you have for ESI Money readers on how to become wealthy?
Take the ESI framework to heart and do all the aspects of it.
Take considered risks.
Be flexible.
It takes money to make money, which is remarkable when you think about how this works. Converting money in the form of cash to money in the form of an income producing asset hopefully maintains its original value, plus creates more money for you out of thin air.
The formula to wealth does not seem to be a big secret. Just try to earn money, spend less than you earn, and use the leftover to generate more money. I could point toward several examples easily of people who are wealthy and/or retired at a young age who did not have huge incomes when they were working, just very healthy financial habits.
FUTURE
What are your plans for the future regarding lifestyle?
Definitely early retirement. I would like to retire (from full time work at least) in as little as five years.
Paying off our new nice investment city house also may take five years at best which is why this is a target, and that would then become our primary home.
The max I want to work is 10 years or so because I want our children to at least go to high school in that district, which is going to mean leaving whatever job I'm doing and moving back to the major city.
Technically I believe I am already close to being able to retire from full time work, perhaps supplemented by small portfolio withdrawals but possibly from side income alone. At this point theoretically we have a predictable at least $50k to as much as near $75k/year in side income as long as rent and dividends get paid, plus additional investment income if that is paid.
My wife would need to work for benefits possibly in this scenario, or I would need to work part time, or both.
However, at retirement I want to have our newest home completely paid off so that we can move there with no mortgages at all. At that point with all assumptions above, neither of us may have to work at all.
Even if I don't actually pull the trigger for retirement and do it, I want to know that I can, and reaching that point is going to make everything much more bearable. We are not planning to stay in our current home or in the smaller town.
I might change my mind about retiring, but my work is VERY stressful, and I don't like the time away from my family. If I had a way to know what it would be like, or better/more insightful career advice as a medical student, I would NOT have chosen a procedural specialty. I do it the best I possibly can, and it's going okay, but the stress and hours are simply NOT worth it.
What are your retirement plans?
Continue being frugal.
Help our children as much as possible with educational expenses.
Sleep in.
Take bike rides and read a lot of news on the internet, and books in print.
Pet our cat.
Potentially I would work on temporary assignments in medicine ("locum tenens") for extra income for a while, or perhaps not.
I'd like to stay in the Midwestern major metro in the house we just bought in retirement. I love the restaurants and cultural activities and I love the four seasons, and so does my wife. We met in that city and I really never thought we would leave, and I look forward to going back. I would also be very pleased if our children could grow up there.
Are there any issues in retirement that concern you? If so, how are you planning to address them?
Definitely the cost of healthcare.
I would LOVE to retire from full time work or even retire completely now but unless my wife would work enough to get benefits over the next 20+ years, I would have a lot of anxiety about this.
MISCELLANEOUS
How did you learn about finances and at what age did it "click"?
I don't think I really "got it" until my mid twenties when I had an income and wanted to start investing. My strategy was to seek out safe investments and I read what I could about it.
Index funds seemed like the best idea and an earlier blog by this author was a source I read. I figured the only way to do it was to just do it, start slowly and learn from my own experience. I started dipping my toes in around 2009.
It was not easy to plunk down the cash equivalent of a luxury car into stock market investments every week or so. At one point early on my portfolio was something like $20-30k negative and I was despondent, but held on and didn't sell. My risk tolerance has grown since then but I have still been pretty conservative.
I was interested in stock options after watching The Big Short and spent some time learning about this, but made a sum total of two options trades. I basically made my money back from what I lost on the initial trade and have pushed back from the table for the time being.
I have also been pretty frugal for a while, which is also interesting since I had much less financial discipline as a child. I remember being almost unable to save anything. I don't know how things changed, except that my father is also frugal, and I remember living through several years of tumult in his career as an older child when we didn't have adequate seasonal clothing, my parents worried openly about running out of money, etc.
I'm very comforted living an average life and knowing I have a big financial reserve at this point. I'd much rather do that than live as lavishly as possible.
Who inspired you to excel in life? Who are your heroes?
That's a question that I've thought about for a while now that I have children and am hopeful that they will also be motivated to be successful.
As far back as I can remember I feel that my motivation was simply me competing with myself and trying to do as well as I could academically. I didn't want to disappoint myself. I don't have a better explanation than that.
My mother is definitely my hero, but she did not set those expectations. She just asked that we give things our best effort. Her father who died when I was very young was also a physician and I suppose he was something of an inspiration to me even though I didn't always want to be a doctor.
Do you have any favorite money books you like/recommend? If so, can you share with us your top three and why you like them?
The Millionaire Next Door
was illuminating. It was both surprising and validating that many people with significant wealth are living well below their means.
I have not really read other finance books specifically, definitely nothing else that gives investment guidance.
Do you give to charity? Why or why not? If you do, what percent of time/money do you give?
Yes, although without a set yearly percentage goal or anything.
Do you plan to leave an inheritance for your heirs (how do you plan to distribute your wealth at your death)? What are your reasons behind this plan?
Yes, definitely.
We will most likely set up a trust for our children and have looked into this a bit. I haven't thought about this in detail before this question but I am sure it would be an equal amount to each child.
I was helped a lot by my parents financially and giving my children an inheritance seems like the best tangible gift I could give them. This is assuming they will be responsible with money, but we are going to try hard to teach good habits.
A good basis for being responsible with money also is an "inheritance" I really hope that we can pass on. That and better career and life guidance in general.
If my children want to do medicine I wouldn't dissuade them from it but I don't necessarily want them doing what I do. Some people just have a better temperament or a worse temperament for certain things and who knows, maybe they would thrive in my specialty whereas I find this quite suboptimal.