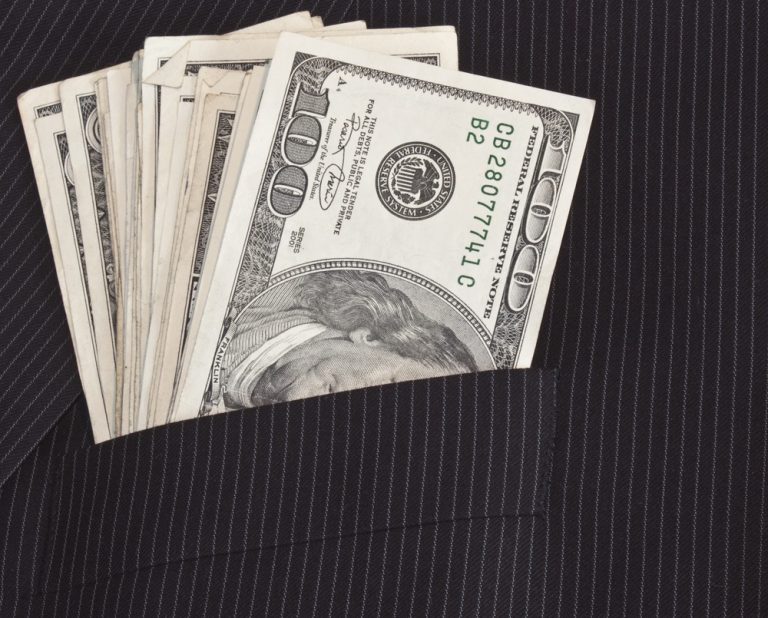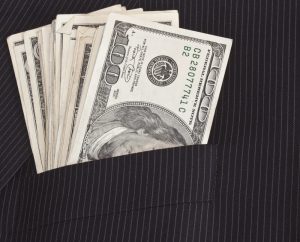 Here's our latest interview with a millionaire as we seek to learn from those who have grown their wealth to high heights.
If you'd like to be considered for an interview, drop me a note and we can chat about specifics.
My questions are in bold italics and his responses follow in black.
Let's get started…
How old are you (and spouse if applicable, plus how long you've been married)?
We are both 46 years old and have been married for 22 years.
Do you have kids/family (if so, how old are they)?
We have 5 children. Two from a previous marriage 27 and 24. Three together that are 21, 19, and 18.
What area of the country do you live in (and urban or rural)?
We lived in Italy for the last 7 years but moved back to Greensboro, NC in June. Where we live is pretty rural.
What is your current net worth?
Our current net worth is $2.4 million USD.
What are the main assets that make up your net worth (stocks, real estate, business, home, retirement accounts, etc.) and any debt that offsets part of these?
Our Assets equal $2.7 million and we have $300k on the mortgage. That is our only debt.
Our asset breakdown is like this:
0.7% Cash
17.9% Bonds
6.3% Real Estate
75.1% Stocks.
Approximately $1 million of our net worth is in our 401k plan.
What is your job (type of work and level)?
I am an Operations Director for a Manufacturing Company.
What is your annual income?
With bonus, approximately $200k per year.
How did you grow your income so high?
I went to college at night when I was younger working full time. It took 10 years to get a BS in Business Admin.
I kept looking for ways to add value at work and kept getting promoted. I often would do things that were outside my normal responsibilities to gain experiences that would make me more attractive for promotions. I learned to speak Italian. Things like that. I definitely planned a career path and worked hard for it.
What is your main source of income (be as specific as possible — job, investments, inheritance, etc.)?
Right now, it is my salary. We have had a year or two where our investment returns have outpaced our salary, but it really depends on how the stock market does each year. On average, I am pretty confident that we could generate $100k to $150k per year in returns to fund our life.
What is your annual spending and what are the main expenses you have?
Our annual expenses are approximately $70k. This includes a nice vacation each year.
Our biggest expense is our house. Not included is tuition for college, which is about another $30k per year.
Like I said, we do not have any debt outside our mortgage, so we can control expenses pretty easily. We spend money like we do now because we are still making a good salary.
How did you accumulate your net worth? (Did you make a lot of money, invest well, inherit it, or what?). Also, please share any mistakes you've made along the way that others can learn from.
When we got married we were broke. We started with the basic principle of pay ourselves first because we knew if we didn't, we would spend all of the money and there would be nothing to save. So we started our 401k off at 6% to get the tax deferred company match and set it up to increase 1% each year at raise time. This way it increased without us even feeling the pain. We were 100% invested in the stock market as we wanted to be aggressive until we made the money that we needed to retire. We figured we had time on our side and any crash would be a buying opportunity.
As our earning increased, we started to save and invest money on our own. Initially I tried picking stocks, but I learned the hard way that the best way for a normal guy to invest is to use index funds and dollar cost average. So that is what we did after a couple of investments in single companies went south. That was the best decision we've made! Now as we have gotten older and are being a little more conservative, we shoot for 75% in equities and the rest in cash, bonds, and our home. We rebalance once per month so if the market is up, we sell some stocks and buy bonds, and if the market is down, we sell some bonds and buy stock at lower prices. Typical stuff. We do this in our 401k so we avoid taxes.
What have you learned in the process of becoming wealthy that others can learn from (what can others apply to become wealthy themselves)?
1. Live within your means. Do not fall in to that trap of keeping up with the Jones'. We never did. Trust me, you think other people are looking at you and are impressed. They're not. No one cares that you have a BMW and you'll be stuck with a big car payment. We buy cars new, pay them off, and run them in to the ground.
2. Pay yourself first by setting up an automatic payroll deduction and take advantage of tax deferred accounts like 401k or IRA's. Make sure you get the company match, it's free money!
3. Make sure you can live with volatility and set up your portfolio accordingly. We were 100% invested during the 2007/2008 economic melt-down, but we were mentally prepared and stayed the course, even buying when the market was down. A couple of years later we were wealthier than ever. However, we saw a lot of people panic and sell at 40% loss and then miss the rally because they were scared. Buy high sell low! It was a disaster. So if you cannot stomach the ride, make sure you are diversified and have a plan for the bear markets that are inevitable. I highly suggest low cost index funds and the proper equity/bond/cash allocation that fits your risk profile.
What are you currently doing to maintain/grow your net worth?
Like I said, we use low cost index funds and asset allocation to rebalance regularly and force ourselves to buy low and sell high. We use our 401k account to do this to avoid the taxes.
Do you have a target net worth you are trying to attain?
Not really. We have a goal of doubling our net worth every 7 years and think that it is very attainable if the market does what it has historically done. We understand that if we retire early, we still need growth from our portfolio.
What are your plans for the future regarding lifestyle (for instance, will your net worth allow you to retire early, downsize jobs, etc.)?
We are discussing early retirement so that I can pursue my blogging, charitable work, and running habit! I'm very passionate about helping people live a healthier lifestyle and would like to spend more time doing that via my blog.
Is there any advice you have for ESI Money readers regarding wealth accumulation?
Get rid of excuses. Everyone has them, but if you want to accumulate wealth, it's about keeping some of the money that you make each month and investing it. When gas prices doubled, people paid. They complained, but they paid. Now that they have come back down, I would bet most people are not saving that money, they are spending it on eating out or cell phones or whatever. Do what you need to do today so you can do what you want to do later…