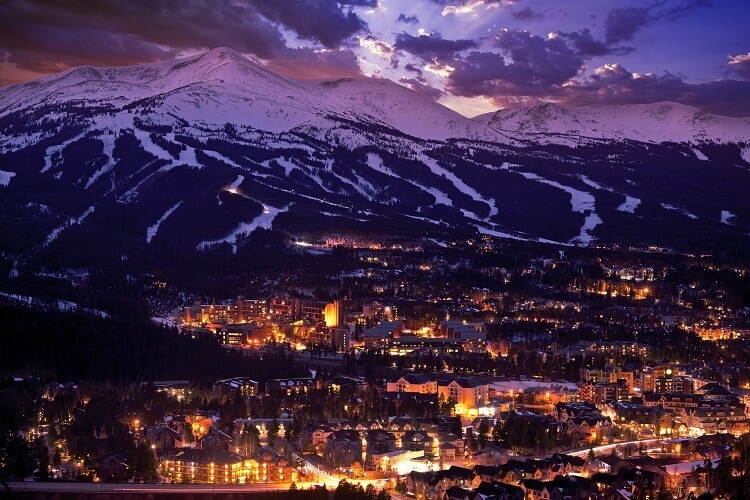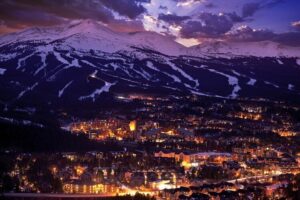 The following is a millionaire interview I first published on a previous site.
I have several of these interviews, conducted over the past several years, that I now want to place on ESI Money (so they are all in one place).
I've been posting them every now and then, but would like to get them all completed soon, so you'll see more of these in the next few weeks. All great stuff!
This interview was originally posted in January 2014. I have since lost touch with the interviewee.
If you'd like to be considered for an interview, drop me a note and we can chat about specifics.
My questions are in bold italics and their responses follow in black.
Let's get started…
How old are you (and spouse if applicable, plus how long you've been married)?
Spouse is 55 years old. I am 57 years old.
We were/are high school sweat hearts and have been married for 33 years.
Do you have kids/family (if so, how old are they)?
We have 2 kids – one is 33 years old, married with 2 very precious babies.
The other is 23 years old – in law school (on a full ride scholarship in NY, but that scholarship does not cover living expenses).
What area of the country do you live in (and urban or rural)?
We were born and raised in Iowa, but currently live in Colorado.
What is your current net worth?
Our current net worth (not including bs like paid off cars, etc) is (conservatively) $1.1M.
Not much compared to most of your contributors – but let me tell you a little story about who we are and how we got here.
Spouse was born into a family with 10 kids – she was # 8. Her mom was a stay at home mom, her dad was a lawyer. They grew up very frugally. Nonetheless, she and her siblings all went to private schools from kindergarten thru college (and some thru higher education – also private schools).
Me, I was one of 6 kids. I was the second born. My parents divorced when I was a junior in high school and there wasn't a dime saved for me (or my siblings) to attend college. So here's what we did – sure hope it helps someone out there.
My wife's parents paid for her college. Me – I took out loans, went to school for a semester, dropped out, worked really crappy construction jobs long enough to earn (barely) enough to pay for one more semester. Rinse and repeat and repeat and repeat and frickin repeat. We both finally graduated.
We had a little, blessed, precious one. My wife stayed home to take care of her. I worked more crap jobs and we were starving.
My wife decides she wants to go to law school – so she did and she graduated with honors, which, to this day amazes me seeing as we were living below the poverty level with a little one and never took one dime of welfare (totally against our beliefs).
She finally graduates, takes and passes the bar, gets a job and for the first time we could actually really eat – thank God! Then we had another little, precious angel – ha! Well, you know, when you're in love all things are possible.
It took us YEARS to pay off my undergrad loans and her law school loans and while we were doing that, we lived really cheaply, but always managed to have a lot of fun and take some pretty cool vacations with the kids too.
We paid off our last school loans 9 months before our youngest started college. We cash flowed that, then we paid for her wedding, helped her and her husband with a down payment on their house, helped them out with all those expenses that come along with a newborn – just in time to cash flow our son's college.
In addition to going to college, he also wanted to get his personal pilot's license (which we paid for – although he was working part time, getting 3 majors with great grades) and then he wanted to study/travel abroad (think Russia and Eastern Europe – ugh!) – so we helped him with that too.
He graduates speaking 3 languages (and pretty fluent in a 4th) and for the first time in his life he says he wants to go to law school – ugh! We did our darndest to talk him out of it, he was undeterred so wife told him we were NOT paying for his law school so he had damn well better ace that LSAT and get a full ride to law school – which he did – ha! Yeah, the kid who couldn't even clean his bedroom actually rocked a full ride to law school. However, that does not cover his living expenses and his rent alone is $1400/month so we're helping him out with that.
Don't mean to be too windy about all this but I did want to give your readers some real life experiences about real people who do NOT make $100K plus/year. My wife has and does – but just barely 'cause with the grandkids here, she's working 4 days a week, not 5 and I only make $55k – and that's the highest income I've ever had.
Biggest mistake we made was not paying off those school loans just as fast as we could. We just worked those monthly payments into our budget as if we were required to take the full amount of time to pay them off. That was really, really stupid, but we didn't figure that out until after the fact. Ditto for any car payments. Buy used and use cash or do without.
What are the main assets that make up your net worth (stocks, real estate, business, home, retirement accounts, etc.) and any debt that offsets part of these?
Our assets are primarily our retirement savings, cash, and equity in our home.
All of that came from our incomes. We were never given any $ nor did we inherit anything.
We invested in primarily mutual funds and always put in as much as it took to get the full company match.
What is your annual spending?
If you don't count what we spend helping our kids out and the extra we're throwing at our mortgage, we live on about $2400/month.
What are you currently doing to maintain/grow your net worth?
What we are currently doing to raise our net worth is get our kids the hell off our payrolls – ha!
We're getting there, slowly, but surely. (Who knew it would ever take this long)!
Is there any advice you have for ESI readers regarding wealth accumulation?
My best advice is to have some fun along the way, in fact, have TONS of free fun along the way, save, don't stress too much over things, trust yourself, your spouse and your loved ones. (Really this is financial advice).
Count your blessings every day and cherish the time of life you're in right now. You don't want to be looking back at it saying, "wasn't life fun when". You want to be looking at it presently and back on it saying, "I'm glad I can fully appreciate what I have right now and I'm really glad I appreciated everything I had even when things were challenging".
And, lastly, don't get cocky. We lost our asses in the stock market HUGELY twice and are gearing up for a 3rd one. Don't think for one minute that you're "special" 'cause you made it to the $1M mark or more. Shit – oops – life happens. You can be flying high one day only to learn that a loved one has just been diagnosed with cancer – and that can bankrupt you in a heart beat.
These are some miscellaneous comments that don't fit nicely into the questions I asked, so they are lumped here together. 🙂
I'm sure there will be readers who will criticize us for helping our adult children out financially, but our daughter has a child with serious medical needs and we're trying to keep our son's law school expenses down as much as possible. If both of them were not more than pulling their weight, we'd be singing a different tune, but they both have great work ethics so we're not going to begrudge them money they really need and are putting to good use right now. We'd much prefer to help them while they really need it than leave them an inheritance that they probably won't need when we're gone.
What I really wish I had learned many decades ago was Dave Ramsey's baby steps. So simple and yet so effective. We live frugally, but we could have done so much better had we actually had a game plan.
My wife kind of has an "early" retirement in that she is now only working 4 days a week and has been doing so since she was 49 years old. That may not sound like semi-retirement to a lot of people, but for a trial attorney, it's a constant vacation (only with some decent income). We don't intend to downsize our home anytime soon. We built it and we want to live in it as long as we can with no mortgage (which we're not quite there – but will be soon).
We always figured we'd need a good $2M to retire on (with market fluctuations, health care costs, etc), but lately we're thinking we may not need that much just because we like our frugal life style and still think we can travel the way we prefer with something short of $2M and have lots of fun along the way.