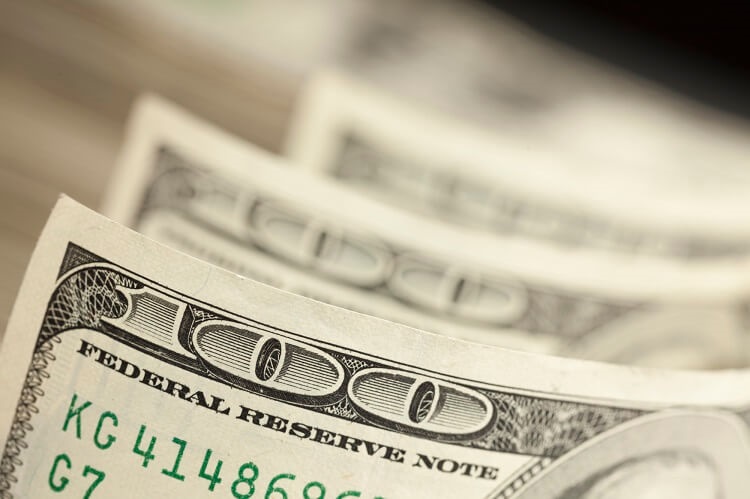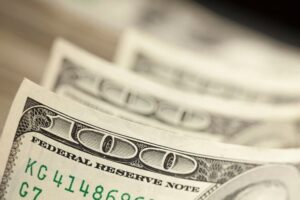 The following is a millionaire interview I first published on a previous site.
I have several of these interviews, conducted over the past several years, that I now want to place on ESI Money (so they are all in one place).
I've been posting them every now and then, but would like to get them all completed soon, so you'll see more of these in the next few weeks. All great stuff!
This interview was originally posted in November 2013. I have since lost touch with the interviewee.
If you'd like to be considered for an interview, drop me a note and we can chat about specifics.
My questions are in bold italics and their responses follow in black.
Let's get started…
How old are you (and spouse if applicable, plus how long you've been married)?
I'm 56 and divorced.
Do you have kids/family (if so, how old are they)?
One child, 16 years old.
Attends a top, public high school about 30 minutes from our home. We chose this high school as it affords her an excellent education without a private school price tag.
And, is in a culturally diverse, community-oriented area with a large university and many '.com' and entrepreneurial firms.
What area of the country do you live in (and urban or rural)?
Urban.
What is your current net worth?
Between $1.9M and $2.0M.
What are the main assets that make up your net worth (stocks, real estate, business, home, retirement accounts, etc.) and any debt that offsets part of these?
$550,000 home
401k – $850,000
IRA/ROTH – $240,000
CD/MM/Cash – $100,000
Taxable stocks, mutual funds – $250,000
Daughter:
She has two ROTH IRAs (Vanguard Index 500/Global Index funds) – both funded with about $5,000 each from money earned in her small business.
She also has a savings account into which she deposits her money until she has approximately $1,000 and then she will invest a portion of that money into her annual ROTH.
What is your job?
Technology company — global program manager.
What is your annual income?
$105,000, plus supplemental income from my daughter's small company (approximately $22,000).
How did you grow your income so high?
Most employers (in the past 8-10 years) have not been generous with pay increases or bonuses. To make both career, and income, it was warranted to move from firm to firm, spending several years in each firm to gain expertise and promotions.
In my case, I chose to find projects and teams where my expertise was highly sought after, as well as finding new/developing company technology areas, to enhance my career, expertise and to a small degree, my salary.
However, I will be looking for employment outside of my current company as the economy and job prospects have improved.
I wish to remain in my current location and continue to telecommute, or travel as needed, for any position.
And, given my desire to retire, once my child is in college, I plan on choosing only those positions which afford me the current schedule and travel which meet my personal needs for the next few years.
What is your main source of income?
My technology job and my daughter's small business, which I manage while she's in school.
I'm not currently withdrawing anything from my taxable, or non-taxable, investments.
I plan on applying for Social Security, on my ex-husband's benefits, when I'm 66 and waiting until I'm 70 to claim my full benefits.
Given my portfolio (low-expense mutual funds – domestic, global, REIT, etc.) I plan on withdrawing the minimum amount (4-5%) and not touching the principal.
Also, my daughter has asked that I continue her small business, while she's in college. This will provide a nice contribution, in addition to investments and SS.
What is your annual spending?
My annual spending is approximately as follows:
$4,000 property tax
$3,300 home/property/auto insurance
$2,000 home maintenance, HOA
$15,000 groceries, gas, utilities, school supplies/activities, car maintenance
$1,000 clothing
$5,000-10,000 travel, entertainment
$2,000 miscellaneous
Mortgage: $0
Car loans: $0
Other loans: $0
Credit card debt (none for 26 years): $0
2008 Honda – I'll keep it until it doesn't make financial sense to continue to maintain the vehicle.
I don't plan on purchasing a car for my daughter as she carpools to/from school and will be entering college in the next year. Also, she is able to use my vehicle, or carpool, to any of the events and activities she chooses.
Depending on where I choose to live, after my daughter is in college, I will choose to purchase either a used car or utilize public transportation.
My daughter and I enjoy a very rich life culturally, educationally, and socially.
We are members of our local libraries, art/cultural museums, and attend as many free concerts, events, etc. as possible.
Plus, we are avid coupon, Groupon, loyalty card, and discount savers. We don't 'clip to shop', instead we clip or use a coupon only when there is something we need or have saved for.
My daughter is a lovely young lady and dresses in the latest fashions. However, she purchases only those items she needs to replace, or enhance the items in her wardrobe. She isn't a weekly mall shopper and prefers to shop at the upscale thrift and consignment shops. She is also thrifty with her money, from her business, as she knows it's her hard earned money she's spending.
We have the latest cell phones, but purchased with 100% rebates and on low-cost plans. We have electronics that are less than 2 years old, but which were purchased at Christmas sales with several incentives and rebates.
We aren't members of Costco, Sam's Club nor do we stockpile large quantities of goods, household goods or other items. We visit libraries for books and DVD rentals.
And, we have high-speed wifi, canceled cable and switched to HDTV antenna to receive TV channels. Between wifi (Netflix, Pandora, etc.), antenna, libraries and Redbox, most of our entertainment needs are met. We watch very little TV but have many options available for in-home entertainment.
We've estimated that, in 2012 alone, we saved over $5,000 by using coupons, loyalty cards, cash-back credit cards, thrift shops, and having a list before we shop.
We take at least two trips a year. One domestically or to Mexico, and one overseas for two to three weeks. We have money set aside for these trips and many are made a month or two before we leave as we don't know until that time what our work and school schedules will be.
How did you accumulate your net worth? Also, please share any mistakes you've made along the way that others can learn from.
I was surprised at how much I've accumulated (investments) when I did my taxes and reviewed my investments, a couple of years ago. Before then I'd reviewed my investments but didn't do a full tally of all that I owned.
My parents were well-educated, but had little money as professors, and lived overseas for the majority of their lives. They, however, were naive regarding investments and the stock market.
When I attended college, then grad school for my MBA, and found my first job in the then infant technology industry, it became clear I needed to educate myself about money, investments and my future. At that time, the money magazines were mainly technical journals which made little sense to the neophyte investor.
I attended seminars which were offered by small mutual fund companies and started to invest in individual stocks (Apple, STK, AT&T, etc.). Over the years, as the mutual fund industry started to grow and more consumer-friendly magazines were published, I moved from individual stock investments to mutual funds to simplify my investing.
The mistakes I made were to invest a majority of my pre-tax funds in the stock of companies in which I worked. However, having worked for two firms which went out of business and after I was married and had my child, I found I had little time to spend on valuating individual stock purchases and moved to investing, via ACH and monthly, in low-expense mutual funds (Vanguard, Schwab, Fidelity, etc.)
In my different company 401k's I've invested across the fund spectrum (domestic small cap, domestic large cap, REIT, global, emerging markets, etc.) to diversify my portfolio. I've invested very little in the stock in the firms in which I work as the technology sector to hold that much of a company stock in my portfolio.
Also, I've always invested the maximum amount, in my 401k, to receive the company-match and to maximize pre-tax savings. When I reached 50, I increased the 401k investment to the max allowed by the IRS. And, continued my after-tax ROTH and taxable investments.
What have you learned in the process of becoming wealthy that others can learn from?
I find that I have more money than I really need and am surprised how well we can live on less than half of my income (after pre-tax and after-tax investments).
We're not wanting and I feel comfortable in knowing that I have no financial debts that will derail my future.
What are you currently doing to maintain/grow your net worth?
Continuing to save at least 30%+ of my income and finding new ways to save. I planning on investing in rental properties (in other markets) as I owned several rental properties, previously.
Invest 50% of my available cash in funds I can tap, if needed, vs the money losing value in a CD or MM.
Do you have a target net worth you are trying to attain?
$2.5M-$3M
What are your plans for the future regarding lifestyle?
I hope to sell my home and move to a smaller residence, as when I retire I don't want yard work or major home maintenance. I'd also like to look at living, at least part of the time, overseas.
Is there any advice you have for ESI readers regarding wealth accumulation?
It's amazing how even the smallest of decisions regarding spending can lead to a savings and investing plan that will benefit enable you to not have to worry about college, retirement and your mortgage.
If you're in a relationship (living together, marriage, or even single or single with kids) and serious about getting out of debt and realizing a life where you control your money and your debts don't control you – sit down and itemize everything you own, you owe, and where you can and WILL cut and save. When I was married, my husband said he wanted to save, but would go purchase the latest boat or other toy and wonder why he couldn't pay the bills.
Before I divorced, I was very careful to itemize my investments, debts and where I could save additionally. Plus, how much I realistically needed to have to live on as a single parent. After I itemized, I realized our lifestyle (my daughter's and mine) wouldn't change much and that we could find ways to save even more so college, and retirement, would be fully covered.
In closing, the reason so many individuals fail to realize their financial dreams is that they aren't brutally honest about why they spend and to make a long-term commitment to get themselves out of debt and into a healthy emotional and financial state.