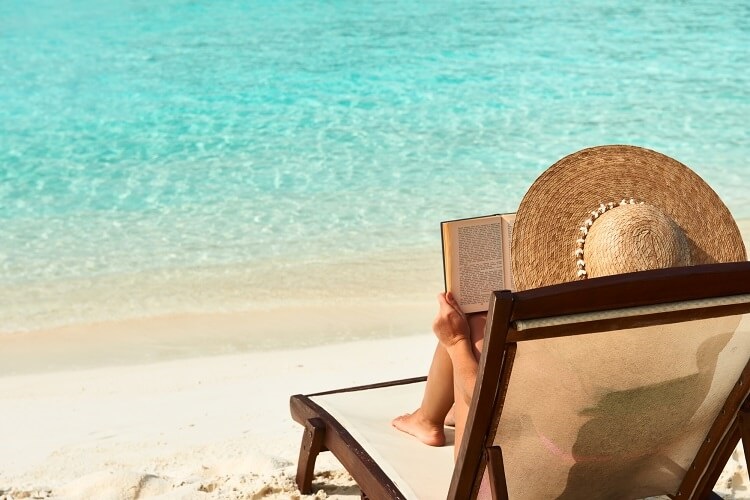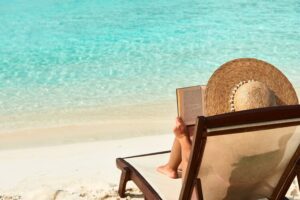 Here's our latest interview with a millionaire as we seek to learn from those who have grown their wealth to high heights.
If you'd like to be considered for an interview, drop me a note and we can chat about specifics.
This interview took place in August.
My questions are in bold italics and her responses follow in black.
Let's get started…
OVERVIEW
How old are you (and spouse if applicable, plus how long you've been married)?
42F, unmarried with a long-term partner (40F).
For the purposes of this interview I refer to my finances as an individual.
Do you have kids/family (if so, how old are they)?
No kids.
What area of the country do you live in (and urban or rural)?
South Central USA in a medium sized urban city.
What is your current net worth?
$1.14M
What are the main assets that make up your net worth (stocks, real estate, business, home, retirement accounts, etc.) and any debt that offsets part of these?
Home: $315k
401k (Roth and Trad): $442k
Non-retirement index fund investments: $220k
IRA: $35k
HSA: $27k
Cash: $100k
Debt-free since paying off the home mortgage in 2015.
EARN
What is your job?
I am an Operations and Site Leader for a global biotech company.
What is your annual income?
$135k + 10% bonus.
Tell us about your income performance over time. What was the starting salary of your first job, how did it grow from there (and what you did to make it grow), and where are you now?
Unfinished Life Science studies from a large 4-yr university netted me a starting salary of $18,500, for an entry level production technician role with a company that I wanted to work for, and then grew my career with, for 17 years before moving on.
"Don't go into the sciences to get rich" is what the Director of Manufacturing advised me during the interview for my entry level position (but he "liked my smile," and so thought I'd do just fine).
Over the course of my career I received merit increases of 3-8% with high performance ratings most years. Every 2-3 years I was promoted into roles with more responsibility or expertise requirements at 10-25% pay bumps, working my way into people leadership positions and managing bigger and more teams.
What tips do you have for others who want to grow their career-related income?
At every stage of my career I have tried to make myself invaluable, the go-to employee for both peers and management.
I have always been a shy and reserved person, however, when it counted I was able to take myself out of my comfort zone to volunteer for projects, speak up in meetings with relevant input, lead by example, and even present and speak publicly when called to (no fainting occurred but I came close a couple of times).
I learned that not every role has to be a step up the direct ladder, sometimes we can go sideways or maybe even down a level to broaden our skillset and marketability.
Could I have made more money sooner if I had moved companies more frequently or earlier in my career? Perhaps. I do know that method works well in certain industries. For me, I wanted to make a life in the city I chose, grow with the company as it was acquired (multiple times), and work with people I both liked and respected. I did get significant bumps in both pay and title once I moved on 3 years ago, and both of those roles allowed me to stay local.
One thing I advise anyone to do, but especially women, is to advocate strongly for yourself in your career. In rare cases you might find a mentor or leader who will bring you along for the ride and recognize and reward all of your wonderful contributions. For most of us though, we must speak up, make it known what we are worth, what value we bring, and that we are interested and capable of taking on more. It takes practice if it doesn't come naturally to you, but once learned it can kick start a great career.
What's your work-life balance look like?
These days I work 40-50 hr weeks. I have periodically worked 50-60 hrs per week for short stints while working on specific projects or high priority fire fighting.
I have commuted to work my entire career, 30 minutes each way, however during the pandemic I deemed myself non-essential and have been working from home since March. This has improved my work-life balance in terms of commute, but if I'm not careful I find myself sitting in my home office for too long without breaks.
I'm making a concerted effort to get on the treadmill every day, stretch, and weight lift to keep myself from turning into a work hermit.
My partner and I have plenty of time to binge watch Netflix and Amazon Prime and cook meals together.
Do you have any sources of income besides your career? If so, can you list them, give us a feel for how much you earn with each, and offer some insight into how you developed them?
The majority of my income has come from my career. For 8 years I did own a paid for rental property 50/50 with a sibling that produced 5-6k (my take) in income per year until we sold it in 2019 for twice what we bought it for. It was the result of an opportunity to buy a property in my neighborhood for a great deal before it was widely put on the market.
I enjoyed being a rental property owner but I'm not looking to do it long term, and those kinds of deals are now impossible to find in the local real estate market. I also refuse to take on any debt as a rule now.
SAVE
What is your annual spending?
On average I spend $30,000 annually.
With a paid for home and car, and no debt other than a credit card paid off monthly, my expenses are relatively low.
My largest expense is food, although that has definitely been reduced since working remotely and not eating out for lunch or socially dining during the pandemic.
What are the main categories (expenses) this spending breaks into?
Groceries/Restaurants: $7000
Property Taxes/Insurance: $6000
Home Maintenance/Reno: $5000
Car Maintenance/Insurance/Gas: $2500
Utilities: $2100
Charity: $2500
Phone/Internet/TV subscriptions: $1500
Travel: $1000
Pharmacy: $1000
Pet care: $1000
Misc/Gifts: $500
Clothing: $500
Do you have a budget? If so, how do you implement it?
For many years I used a simple spreadsheet to budget. A few years ago I moved to the EveryDollar app which I recommend for anyone who wants a user friendly way to plan and track spending. For the bigger picture view I use Mint, which I check on monthly.
These days I have a solid grasp of what I spend and do not track my spending day to day, I check my monthly credit card bill for anything out of the ordinary.
What percentage of your gross income do you save and how has that changed over time?
I save 50% of my gross income.
I've always been a saver. Starting with my first full-time job at 21, I sent $250/mo into my savings account directly from my paycheck. With each merit increase, promotion, and bonus I increased my saving rate and did not significantly increase my lifestyle.
What's your best tip for saving money?
Automate saving off the top and don't let lifestyle creep and keeping up with the Joneses become a way of life.
I truly believe that car payments are one of the top obstacles to wealth for most Americans. Avoid payments, save up cash for vehicles and pocket what would have been that payment as savings.
What is your favorite thing to spend money on/your secret splurge?
I clearly like to spend money on food…and I have recently ordered a couple of cases of red wine for end times consumption.
Other than that I bought myself a Nintendo Switch a couple of years ago and get a new game once or twice a year.
My partner and I also enjoy camping so I do find myself buying camping gadgets here and there.
At some point in the future I see the purchase of a teardrop trailer coming, I'm getting too old to be sleeping on the ground.
INVEST
What is your investment philosophy/plan?
Max out 401k to annual limit and fully fund IRA and HSA.
Above that, fund brokerage accounts. About a third of my 401k is in a target date fund, everything else is invested in low expense ratio index funds.
80% of my investments are in domestic stock, 20% are in foreign stock, as I feel I have a good window of time before retirement and I'm not risk averse.
My plan is to continue working until age 50ish, evaluate my financial situation then and decide whether I can retire early, factoring in net worth, health, and career satisfaction.
What I'm focusing on now is saving and investing bridge funds that I can use between the time I retire and the time I can withdraw from retirement funds without penalty.
What has been your best investment?
My career.
What has been your worst investment?
I haven't had a bad investment.
I stay away from individual stocks, metals, bitcoin etc.
I did buy my first brand new depreciating asset (car) with cash 8 years ago that I will drive into the ground.
What's been your overall return?
10-12%
How often do you monitor/review your portfolio?
When the market is up I look frequently, when the market is down I look less often.
I find watching my investments compound and grow quite satisfying.
I try to review my portfolio a couple of times a year and rebalance as needed.
NET WORTH
How did you accumulate your net worth?
I started saving and investing early.
I had my first IRA at 18, and started investing in my 401k as soon as I was eligible, at 23 years of age. I started with a 3% contribution and when that didn't hurt, quickly upped it to 5%. The following year I realized it was silly to leave free match money on the table and moved it to 6%.
It wasn't much in those years when I was earning $18k-45k a year but that's not the point is it? The point is that I had started, and made saving and investing a habit.
When I saw the compounding effect on my money's growth I continued to up my contribution over the years until it got to 20%. I have only been maxing out my 401k contribution for 3 years and will continue doing so.
I have not inherited any money. My parents gifted me a home down payment match of $13k when I bought my home 16 years ago. My parents also paid for my college education so that I did not start my adult life with debt. I am very grateful to them for that and recognize that not everyone is that lucky.
What would you say is your greatest strength in the ESI wealth-building model (Earn, Save or Invest) and why would you say it's tops?
Save.
I think if you have good saving habits it more naturally lends itself to the next step which is investing.
I am a prime example of being a relatively low-middle income earner for a good portion of my career, making slow and steady headway towards financial independence.
What road bumps did you face along the way to becoming a millionaire and how did you handle them?
I had an ex partner that was not on the same page as me in terms of spending money or living a debt free life as a goal. This caused friction in the relationship and I probably made a few decisions around money that I wouldn't have normally. Money was one of the main contributors to the relationship ending.
My current partner and I are very much on the same page.
What are you currently doing to maintain/grow your net worth?
Investing 50% of my income every month automatically and without fail.
Do you have a target net worth you are trying to attain?
$2M feels like a good number for a person with my lifestyle and no children.
That number would make me feel confident that I'd have a safe withdrawal rate that will weather the ups and downs over a few decades. Anything more than that would be gravy and I'd be happy to support my favorite charities with it.
How old were you when you made your first million and have you had any significant behavior shifts since then?
41 with no shifts in behavior.
What money mistakes have you made along the way that others can learn from?
I would have contributed more to my 401k sooner.
Some might argue that I should have held onto my mortgage longer and invested those extra payments in the stock market instead. But, I sleep very well at night not owing anyone anything.
What advice do you have for ESI Money readers on how to become wealthy?
Just start. Get yourself out of debt as quickly as you can, start contributing to a savings and/or investment account, surround yourself with people you want to be like, educate yourself on finances by reading and talking to people who are willing to coach you.
Wealth will come with steady, boring, repetitive decisions to regularly save and invest your income.
If you also get enjoyment out of your job or career, even better!
FUTURE
What are your plans for the future regarding lifestyle?
I mentioned above wanting to retire early if possible. I like my job/career but can't see myself working in the corporate world for another 20-30 years, it makes me feel anxious just thinking about it.
Between now and then I need to figure out what I'll be retiring to.
What are your retirement plans?
Financially I plan to live off of investment income and I do not factor SS benefits into my calculations.
I have a few athletic hobbies that I want to engage in before all my old sports injuries fully catch up with me.
I love to read but do not make enough time for myself to enjoy that unless I'm on vacation. I can tear through a book in a day, sometimes two books so would love to spend days like that in the future.
Some travel and camping with my partner will be on the retirement activity list, and I have fantasies of becoming a gardener, but it's really hot here so that may be a pipe dream.
We'll see.
Are there any issues in retirement that concern you? If so, how are you planning to address them?
Healthcare costs.
I'm working now to get back into decent shape, eat better, and reduce my risk of developing serious health issues.
I plan to buy LTC insurance at around age 60.
MISCELLANEOUS
How did you learn about finances and at what age did it "click"?
It clicked in my late teens.
My dad brought a pamphlet home from work one night on 401k and investing. He showed me and my siblings a chart on compounding and it blew my mind. Mary started investing a steady amount in her 20s, Bob didn't start until he was 40 but he put in twice as much as Mary. Who came out ahead by a mile? Good ole Mary. I wanted to be Mary!
Who inspired you to excel in life? Who are your heroes?
My parents were both very successful in their own ways and first generation college graduates.
My mother was a teacher before retiring and my father earned a PhD in the sciences.
There was no question growing up that my siblings and I would be going to college. They did not pressure any of us in one direction or another and each of us have successful careers in various industries (note me being the only one who did not finish that degree they paid for).
Do you have any favorite money books you like/recommend? If so, can you share with us your top three and why you like them?
Do you give to charity? Why or why not? If you do, what percent of time/money do you give?
Yes I'm a monthly giving club member to both the local animal shelter and food bank.
I am an animal lover but find it hard to volunteer at the shelter in person as I want to take them all home. I also have never been food insecure in my life and hope to never experience that, so I think it's important to support the food bank.
I also donate to natural disaster relief as I feel called to.
Overall I give a very small percentage of my income, 2-3%. This is an area I'd like to get up to 10% over the next couple of years.
Do you plan to leave an inheritance for your heirs (how do you plan to distribute your wealth at your death)? What are your reasons behind this plan?
If my partner and siblings are still alive at the time of my death I will leave the majority of my estate to them to be split.
A portion of it will go to charity or an educational fund for the disadvantaged.
All will go to charity if I'm the last woman standing.