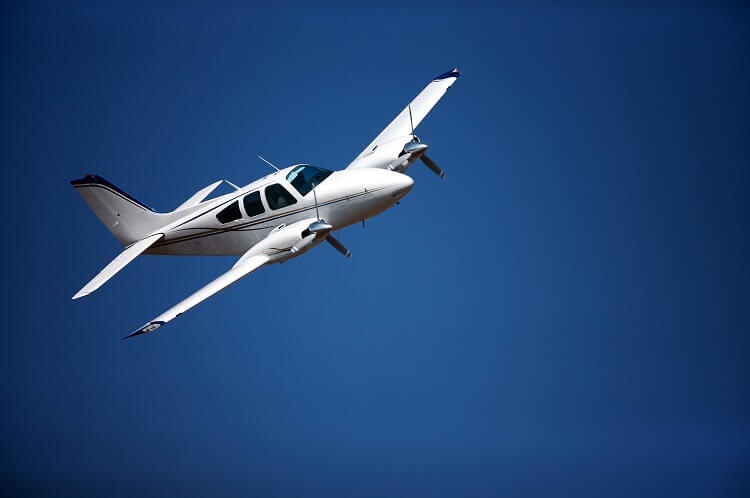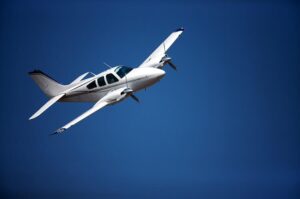 Here's our latest interview with a millionaire as we seek to learn from those who have grown their wealth to high heights.
If you'd like to be considered for an interview, drop me a note and we can chat about specifics.
This interview took place in September.
My questions are in bold italics and his responses follow in black.
Let's get started…
OVERVIEW
How old are you (and spouse if applicable, plus how long you've been married)?
I'm 65 and my wife is 61. We have been married 27 years.
I was profiled in Retirement Interview 10 last year.
Do you have kids/family (if so, how old are they)?
We have a married niece, 32 and nephew, 30, we helped raise after my wife's sister passed away.
In addition, I have a large extended family and my wife's Mom in our area is our last living parent.
What area of the country do you live in (and urban or rural)?
We live in a rural/suburban county in our home area, on the coast of a Mid Atlantic state.
What is your current net worth?
About $2.25 million, largely in investment real estate and retirement accounts.
What are the main assets that make up your net worth (stocks, real estate, business, home, retirement accounts, etc.) and any debt that offsets part of these?
We paid off our last mortgage in 2014 prior to retirement and have no debt of any kind.
Assets are as follows:
Investment Real Estate, Apartment Partnerships, $900K
Investment Resort Home, $350K
Retirement Accounts, $600K ($310 self plus $290 spouse)
Primary Residence, $300K
Money Market & Cash Accounts, $40K+
Small Airplane, $60K
EARN
What is your job?
I am a retired career military officer and defense contractor who retired about six years ago.
I retired from the military after 30 years in 2007 and continued to work as a full time defense contractor/consultant for the next six years. I also served for four years in an important state board position (State Aviation Board) and continue to consult or serve as needed as a part time legislative assistant primarily in military/veterans affairs.
I also continue to fly as an active Pilot.
What is your annual income?
Despite retirement we are at a career high of $150K, mainly from military retirement /VA and real estate income.
Tell us about your income performance over time. What was the starting salary of your first job, how did it grow from there (and what you did to make it grow), and where are you now?
My military income grew from only about $13K in the late 1970s to $132K when I retired in $2007.
My contractor income was about $100K when I first retired to $120K when laid off for the second time in 2014.
Had planned to retire or at least go part time in 2015, so just sold an investment property with our last mortgages and retired early.
What tips do you have for others who want to grow their career-related income?
Focus on finding a career or job that you really love and care about.
Take advantage of all educational and learning opportunities, including self-help areas and books by good authors.
Don't be afraid to stretch into new positions or areas of interest, particularly leadership positions, public speaking, and other professional opportunities.
Take care of your care of your career, save, and invest wisely and the money should take care of itself.
What's your work-life balance look like?
Retirement life is great now with plenty of time to pursue my interests and volunteer work but never had a problem with life-work balance.
Despite being in the military and occasional stresses there and in defense contracting, we always were lucky to have a good work-life balance.
Do you have any sources of income besides your career? If so, can you list them, give us a feel for how much you earn with each, and offer some insight into how you developed them?
We earn about 50K in annual income from our real estate investments.
I am a long term real estate investor in single family homes and diversified over the past few years into multi-family investment from section 1031 tax deferred exchanges.
Our three apartment investments are held as Delaware Statutory Trusts (DSTs).
We could also earn more from our resort beach home but we no longer rent that out since retiring.
We also earn about 14K annual from wife's Social Security and I'm drawing 6K annually from a retirement account until the account closes and I take Social Security in a few years.
SAVE
What is your annual spending?
Our spending varies somewhat but is generally no more than 8K month or about $90K per year.
What are the main categories (expenses) this spending breaks into?
Personal Taxes: 10K
Real Estate Taxes: 6K
Home/Flood/Wind Insurance: 4K
Home Maintenance: 6K
Aircraft Maintenance, Fuel, & Expenses: 8K
Vehicle Maintenance & Taxes: 3k
Restaurants/Fast Food: 10K
Groceries/Misc. Household: 8K
Church and Charities: 12K+
Travel: 3K
Medicare/LTC Insurance: 6K
Cell/Internet/Cable: 6K
Misc/Reserve: 8K
Do you have a budget? If so, how do you implement it?
We are not big spenders but generally do not budget since we have more resources than we spend.
Do not recommend this approach but my wife really dislikes budgets due to the past complications and multiple expenses of our rental properties.
We are really blessed and as long as we give, save, and invest our desired amounts, money has never been a big issue for us.
What percentage of your gross income do you save and how has that changed over time?
We have tried to save and invest at least 10 percent of our income in our real estate or retirement accounts.
Early on I relied primarily on my real estate investments to carry the load in our savings program, but with access to government and company retirement accounts we ramped up our investments also to about 10 percent.
What's your best tip for saving money?
Stay away from new vehicle purchases!
New vehicles depreciate fast and unless you're already a millionaire, it really doesn't make sense to buy new and take all that depreciation in the early years. Most new vehicles are financed anyway, which means in my book you can't really afford them.
Better to save and invest all that money instead of make new car payments.
This tip alone can easily make you a millionaire over time!
What is your favorite thing to spend money on/your secret splurge?
We bought a beach resort property as an investment that we use now as our second home.
I also bought a small used airplane to train in and upgraded to a better model a few years later.
Used airplanes usually hold their value pretty well if you take good care of them.
INVEST
What is your investment philosophy/plan?
Invest in Real Estate over the long haul and also invested in our retirement accounts at least to take advantage of any matches.
I'm a Dave Ramsey fan and he recommends 15% of your gross income that I heartily agree with.
What has been your best investment?
Single family homes and our current multifamily apartment partnerships (DSTs).
What has been your worst investment?
Small businesses I have tried to start or invest in with partners.
Also lost pretty big in a fixer upper real estate deal when an agent partner who was working it declared bankruptcy and skipped out!
What's been your overall return?
My residential real estate has returned about 6-8% growth and income over time.
Our apartment partnerships/ DSTs have performed much better, earning 11-18% in the two partnerships that have gone full circle, from acquisition to sale.
I have lost on two individual deals, the fixer upper mentioned above and a Townhouse that became a Section 8 rental.
Our mutual fund investments have also performed well, basically approximating the S&P 500 with our dividend growth fund and a single high dividend real estate stock.
How often do you monitor/review your portfolio?
We do not review the retirement accounts very often since we are long term investors.
The apartment partnerships/DSTS get reviewed when they sell after generally 5-8 years and we do a tax deferred exchange into another property.
NET WORTH
How did you accumulate your net worth?
I started as a long term real estate investor, investing in single family homes as possible with a modest income. I looked for good assumable financing with small down payments in good locations.
When we married, my wife who had a real estate finance background became our property manager.
We also invested in IRAs and retirement accounts to the extent possible, but always counted on the real estate investments along with my military retirement to achieve our financial goals.
What would you say is your greatest strength in the ESI wealth-building model (Earn, Save or Invest) and why would you say it's tops?
Earning, saving, and investing are all critical to your success.
I tried to do a respectable job on all three but after succeeding in the military most of my emphasis was on the real estate investing and that ultimately brought success.
What road bumps did you face along the way to becoming a millionaire and how did you handle them?
Lost a fairly large sum on a fixer upper, ultimately sold at a lost, took out a second mortgage on my best rental and sold another to recoup the loss but eventually recovered.
Also lost all sums invested in multiple small business deals, including a very sizable amount after we has achieved our initial financial goals. I thought it would be good to diversify into several small technology ventures but this turned out to be high risk and did not work out.
What are you currently doing to maintain/grow your net worth?
Continuing the plan to gradually grow the real estate investments, primarily through the multifamily apartment partnerships (DSTs) and retirement accounts.
Do you have a target net worth you are trying to attain?
We'd like to grow the real estate investments and retirement accounts/mutual funds to at least $2 million plus.
How old were you when you made your first million and have you had any significant behavior shifts since then?
I was 48 and still in military service when our real estate and other investments reached that amount.
What money mistakes have you made along the way that others can learn from?
Tended to use too much leverage in my real estate investments and also undertake too much risk with the small business investments.
Stay away from both of those!
What advice do you have for ESI Money readers on how to become wealthy?
Get and stay out of debt, except for perhaps a personal mortgage and save and invest at least 15% of your income in mutual funds and or investment real estate.
Earn, save, and invest all you can.
Plan, budget, and stay out of debt while wisely investing and you too can retire to a life of financial freedom where your time is your own!
FUTURE
What are your plans for the future regarding lifestyle?
We were able to retire a little early in 2014 and pursue our interests! Financial freedom and our long planned retirement lifestyle without financial worries is great!
What are your retirement plans?
See above and my retirement interview #10 for details.
I continue to fly, travel to our resort home and elsewhere and pursue volunteer opportunities in our areas of passions.
Are there any issues in retirement that concern you? If so, how are you planning to address them?
No concerns at present…six plus years of retirement have been great!
MISCELLANEOUS
How did you learn about finances and at what age did it "click"?
I learned mainly through self study of good books and attending real estate and business seminars and classes.
Who inspired you to excel in life? Who are your heroes?
My Dad was a military veteran, career firefighter, and small real estate investor who I worked with when young and always greatly admired.
He was very hard working and a lot of fun and I was always close to Dad and other members of my family.
Do you have any favorite money books you like/recommend? If so, can you share with us your top three and why you like them?
I like Tom Stanley's books and his most recent update The Next Millionaire Next Door
that his daughter recently wrote.
I'm a Dave Ramsey fan and must also recommend his The Total Money Makeover
with details on how to get out of debt and build wealth. Did not read his book or take his class until later in life, but would have done a lot better if I had found and adhered to his plan over the years.
I also like Wes Moss and his book You Can Retire Sooner Than You Think
as a practical guide to planning a great and early retirement.
Do you give to charity? Why or why not? If you do, what percent of time/money do you give?
We target ten percent for our church and Christian ministries.
I also volunteer as needed with a great ministry we support.
Do you plan to leave an inheritance for your heirs (how do you plan to distribute your wealth at your death)? What are your reasons behind this plan?
We may spend down retirement accounts if needed, but updated our will and estate plan to leave real estate assets to niece and nephew and church ministries after we both pass away.
My retirement account and other assets will go to a younger sister with financial issues.
My wife will be well cared for with military survivor benefits and our other assets until she passes. Plan is to save and use her retirement account for long term care if needed since she doesn't qualify for Long Term Care Insurance that I bought at 60.