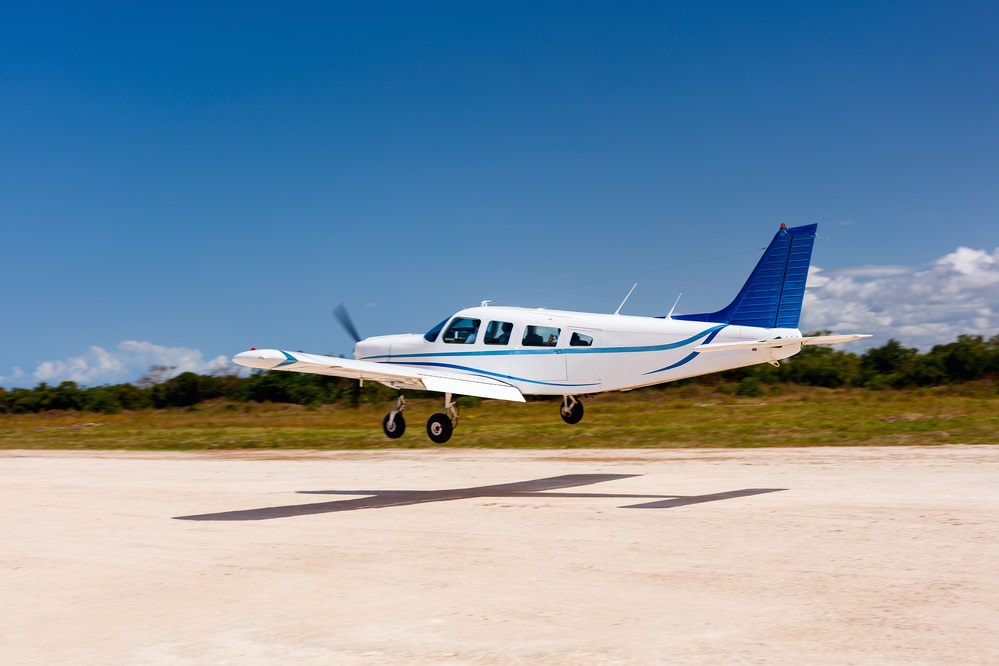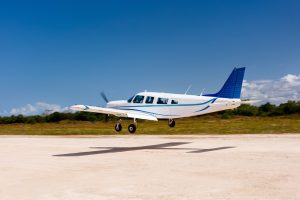 Here's our latest interview with a millionaire as we seek to learn from those who have grown their wealth to high heights.
If you'd like to be considered for an interview, drop me a note and we can chat about specifics.
My questions are in bold italics and his responses follow in black.
Let's get started…
OVERVIEW
How old are you (and spouse if applicable, plus how long you've been married)?
I am 58 and my wife is 51. We've been married 17 plus years.
Do you have kids/family (if so, how old are they)?
My wife's daughter is about to turn 28 (financially independent). She lives in Idaho with her husband, and is pregnant with her first child.
What area of the country do you live in (and urban or rural)?
Central Valley of California, right on the edge of urban and rural.
We live in a city island housing tract surrounded by county land. A block away are horses and cattle being raised.
What is your current net worth?
$2,288,000 using numbers from December 31, 2017 since the stock market was on a tear this month. [Editor's note: This interview was done at the end of January, 2018.]
What are the main assets that make up your net worth (stocks, real estate, business, home, retirement accounts, etc.) and any debt that offsets part of these?
$577,000 Rollover IRA invested in No Load, Low Fee Mutual Funds, Individual Stocks most with good dividend yields and ETFs
$23,000 Roth IRA (glad I didn't bet on taxes going up in retirement)
$355,000 Pension Cash Balance (being rolled over into my self-directed IRA to invest in more hard money loans)
$73,000 Second Pension Cash Balance
$602,000 Hard Money Loans in First and a few Second Trust Deeds with a couple of construction loans generating 8-12%
$402,000 Home
$35,000 two cars, 2012 and 2008 purchased used
$55,000 Fifty percent ownership of airplane
$88,000 Emergency Cash
$70,000 Miscellaneous IRA and retirement health care benefits from prior job
EARN
What is your job?
Husband given early retirement from a Petroleum Engineering career in October 2016 at age 57.
Wife still working from home on her own business.
What is your annual income?
Our combined 2016 income was more than $239,000.
Now that I'm retired, we are living off the emergency reserve until I turn 59 ½ to get access my retirement savings.
Most of my wife's income goes back into growing her business so we don't consider it income.
Tell us about your income performance over time. What was the starting salary of your first job and how did it grow from there?
We've both worked and lived our entire careers in California and started on completely different paths.
Husband's first job out of grad school in 1985 paid $2000/month for a geology position in oil exploration. That lasted about a year due to a downturn in oil (one of many).
I moved into oil refining as an engineering tech where I branched out into environmental remediation, specialty fuels manufacturing and marketing and refinery product and feedstock trading with another refiner.
Through networking, invested in and eventually was hired by a college acquaintance where my salary increased to over $80,000 in ten years. Moved back into oil exploration and production for the last 17 years of my career.
Wife's first job out of school in 1984 was $5/hour at 18 years old, bought her first house at same age for $43,000 at 12% with seller financing.
She worked her way into the banking industry with a high school education and worked her way up to Branch Manager (age 27) from being a teller and then on to Business Relationship manager.
After the sixth bank merger and disgust with how the banking industry dealt with creating the real estate meltdown that caused the Great Recession, she quit her $150,000 job in 2009 when she started her own financial education business.
What tips do you have for others who want to grow their income?
Be likeable, work hard and get along with everyone.
Hang with the smartest people in the room.
Most of my jobs came from knowing the right person at the right time.
Learn to negotiate your salary and other benefits. Many leave money on the table. The worst a potential employer can say is no.
Don't limit yourself to the job. Do what you love and figure out a way to make money doing something related.
Take advantage of all employer, tax deferred and matching plans such as 401K. It's free money. My wife is amazed at how many don't take advantage of this. It's a forced earning, saving and investment plan.
What's your work-life balance look like?
I took my last job because the employer promoted positive work life balance. My wife quit her job for the same reason.
We were very lucky we have these options. My wife can work her business from anywhere thanks to modern technology. We love to fly our small plane on adventures all over the western U.S. and to visit her daughter in Idaho. We love to travel and visit places like Mexico and Las Vegas several times per year.
We are fortunate to have the resources to have rescued dogs for years and fly charity missions for Angel Flight West, Veteran's Airlift Command and most recently the Montecito Mudslide Airlift. This gives us a chance to give our time, talent and resources to be helpful rather than just donating money.
Do you have any sources of income besides your career? If so, can you list them, give us a feel for how much you earn with each, and offer some insight into how you developed them?
Our hard money loans provided a steady income of $4600 per month at the end of 2017, which soon will be about $7500 with our new investments.
The reason we pursued being lenders was lack of success in the stock market due to bad decision making. We panicked during the 2008 downturn and got out after losing a high percentage of our wealth. We didn't get back in until much later, which was a wise decision but we lost huge amounts in potential earnings.
We decided we needed to diversify out of the market and do something we were familiar with and ex-banker/wife is an expert on real estate and business loans. This has been very lucrative and we hope to make up the wealth we lost 10 years ago.
SAVE
What is your annual spending?
We pay ourselves $7200 per month. We've done very well to stay on budget sometimes sending money back to the emergency fund.
What are the main categories (expenses) this spending breaks into?
Our airplane is the biggest money pit. About $1350 per month with avgas.
Travel is next at $1000 per month.
Groceries come in at about $800 month.
Healthcare is the big one at about $700 per month post subsidy. My former employer subsidizes about $650 per month so it could be worse.
The rest of our budget are non-essentials like eating out which we can taper if needed. We buy nothing but used, reliable cars (Toyota, Lexus) so our repair bills are very low.
Do you have a budget? If so, how do you implement it?
With and engineer and a banker in the household, the engineer monitors and updates everything on Excel spreadsheets. The banker backs that up with hand written monitoring on a matrix and her business filing system.
What percentage of your gross income do you save and how has that changed over time?
Before retirement we were avid savers, staying well within our means. We saved roughly half of our net earnings every year in and out of retirement plans.
What is your favorite thing to spend money on/your secret splurge?
We love to give each other experiences, not presents. Our big splurge last year was to fly to Colorado, land at the highest airport in the country, Leadville, spend a week with friends hiking and biking in Breckenridge. We then took a flying, day trip to Torrington, WY to experience the total solar eclipse. Two bucket list items in one trip.
INVEST
What is your investment philosophy/plan?
The plan is to have enough income to live comfortably in our current life style without losing any net worth. So far we have been successful for over one year.
What has been your best investment?
Our careers were the best investment followed by paying off all debt, hard money loans and the stock market, which is last due to our own faults.
What has been your worst investment?
Real Estate.
The best investment in that category is our current house where after 17 years we have about $150,000 in appreciation but we probably spent all that in improvements, maintenance and taxes. So now it doesn't sound so good. But we love our house anyway, gotta live somewhere.
What's been your overall return?
I think I've been lucky to get about an 8% return on all my investments. Funny, this last year has been more than twice that. Good timing for retirement.
How often do you monitor/review your portfolio?
I play with my portfolio on an almost daily basis while my wife works hard on her business. My job is to make money babies from what we worked hard to earn.
NET WORTH
How did you accumulate your net worth?
We earned, saved and invested with the most success in recent years after learning the lessons of life and maximizing our income while living within our means in an inexpensive location with no debt.
If I'd done the same in Los Angeles or San Francisco-like cities we'd be working into our 70's to get where we are.
What road bumps did you face along the way to becoming a millionaire and how did you handle them?
Working in a cyclical industry was the biggest challenge.
I almost changed careers several times only to come back because I love the super smart people in the energy industry and the challenges and joy in the daily grind that never got old for me.
My wife says resisting life-style creep was the biggest challenge. Not buying new, cars, houses or stuff. We actually pride ourselves on endless "spending stand downs" when we thought we'd spent too much in a month. We even went back to cash when we did periodic 30-day credit card cleanses. It's a lot more painful to watch a pile of cash disappear than to spend with credit cards.
What are you currently doing to maintain/grow your net worth?
The stock market has been scary-great this last year but we're rolling more into being the bank, lending on low loan to value properties. LTV's of less than 70% are preferred, the lower the better. Don't loan on what you don't want to own.
Do you have a target net worth you are trying to attain?
Our original target was 3 million but we've found we are very happy at our current level and are in good financial shape.
What we didn't take into consideration with that target was when you retire, you stop saving and pay yourself so there really was no need for the extra ¾ million dollars.
Social Security is a future benefit that we will maximize by waiting as long as possible to collect.
How old were you when you made your first million and have you had any significant behavior shifts since then?
It appears to have been 10 years ago in 2008 when I was 48 and my wife was 41, the year my step-daughter graduated from high school. Daughter immediately became self-supporting thanks to the teachings of her financially savvy mom. It was like getting a raise when she moved out on her own.
Unfortunately that same year, we dropped out of the millionaire ranks due to the stock market crash.
With consistent earning, saving and spending stand downs, we regained our million around 2011, paid off our house and more than doubled our net worth by sticking to the same formula and incurring no debt.
If you could rewind to when you first started out, what would you do differently?
We would have saved more and started earlier.
We would not have panicked when the market crashed.
We would have invested more during the crash.
I probably would have been much wealthier without my flying addiction but it's my passion. I didn't go as nuts as I could have on the flying costs but I probably should have recruited co-owners with my first 3 of 5 airplanes long ago which I've done for the past 12 years on the latest two.
What money mistakes have you made along the way that others can learn from?
Imagine losing half your wealth overnight to gauge your risk tolerance.
I thought it would never happen to me but it did.
Also understand and manage your credit score – At one point I did not pay a pager bill because of a dispute and it got sent to collection. That $40 collection cost my wife and I $15,000 in interest on our mortgage after it dropped my credit score to 719. If my credit score would have been 720 we could have gotten a .25% rate discount.
If you had to give advice to ESI Money readers about how to become wealthy, what would it be?
If you must have a big boy toy (boat, plane, RV, etc), buy one with one or more friends or trusted acquaintances to share costs. It's ridiculous to have a money-pit toy with fixed costs just sitting and collecting dust when you can share all costs with co-owners.
Don't buy new big ticket items. Depreciation is a bad thing especially coupled with investment income and appreciation potential you lose.
Buying new can be a triple threat to your money especially if you don't pay cash – Depreciation + Interest + Sales Tax = A triple threat to your money.
FUTURE
What are your plans for the future regarding lifestyle?
We are actually living our dream. We always dreamed of moving to the tropics in winter where I'd fly seaplanes for hire and Alaska in the summer where I'd fly ski planes. My wife would teach yoga and conduct her business.
What are your retirement plans?
On top of the above, we do yoga and meditation every day. We run, hike, bike, enjoy our hilarious dogs and appreciate every day and each other.
We are what we've always aspired to be and got there early through what turned out to be the gift of involuntary retirement.
I thought I wanted to work again but after 3 or 4 months it fell off my priority list. I've turned down two jobs since then and earned my Commercial Pilot's license and working on my Flight Instructor Airplane rating for a fun retirement career. There is a pilot and instructor shortage for the first time in my 34 years of flying so it's my way of giving back to the aviation community which has been very good to me.
Are there any issues in retirement that concern you? If so, how are you planning to address them?
Health and happiness are our biggest concerns because without one you don't have the other. This is why we maintain a healthy diet and lifestyle (with occasional cheating) so that we live long, pain-free lives. We have good genes and expect to live into our nineties and maybe longer. Exercise and doing things that make us happy are a priority in life.
MISCELLANEOUS
How did you learn about finances and at what age did it 'click'? Was it from family, books, forced to learn as wealth grew, etc.?
My grandparents were adults during the Great Depression. I learned my frugality from them and inherited his screw and nail collection. They didn't waste anything and nor do we. They taught me about credit, savings, banking, etc. They started poor and worked hard to end up very wealthy.
My wife learned about money the hard way so she can teach others the easy way. She has lived on her own since age 16 and started working in the banking industry at 18. This is where she learned so much about money and how the rich get richer, how the poor get poorer and how banks make their money.
Who inspired you to excel in life? Who are your heroes?
My grandparents and parents had the typical family of the 1930's through 1960's where Dad worked and Mom raised the family. They were very successful. I did receive an inheritance from my Grandfather but it was used to pay down debt.
My father is donating much of his inheritance to a major university for whom he worked most of his career until he was 80 years old, and still has a house payment in the big city.
I retired the same year as my dad. I win. 🙂
Do you give to charity? Why or why not? If you do, what percent of time/money do you give?
When I was working, I gave money for scholarships to disabled athletes and dog rescue.
As mentioned I do the charity flights as well which I view as more important because you see the immediate impact of your gift. There is nothing more memorable than dropping off a soldier with a new prosthetic leg for a wounded warrior ski weekend and having him tell you he'll never forget you.
Seeing 100% of our donation in the form of smiles on faces is incredible. We have found that anyone can write a check and that sometimes our time, talent and resources are more valuable than any amount of money.
Do you plan to leave an inheritance for your heirs (how do you plan to distribute your wealth at your death)? What are your reasons behind this plan?
Yes. We will make it as simple as possible, split evenly and fairly to minimize loss.
My grandfather's inheritance had contingencies on education success, age, etc. and was tied up in a bank trust that we had to sue to break 25 years after his death. All the money was in low/no return investments eaten up by bank fees. We were successful and distributed what little was left among the family.