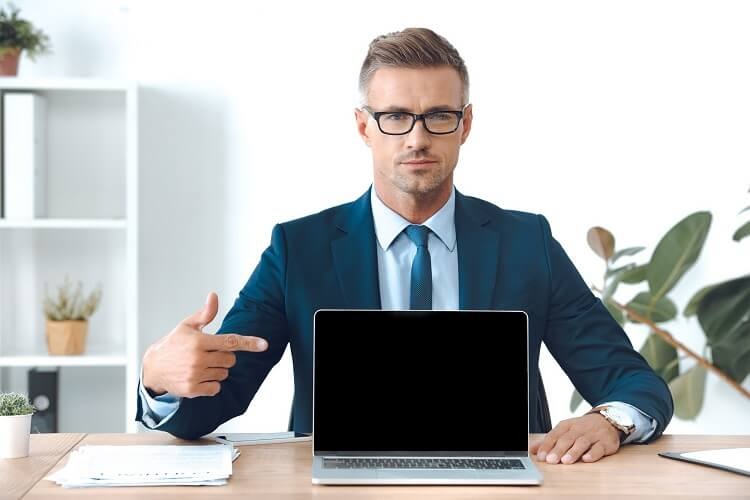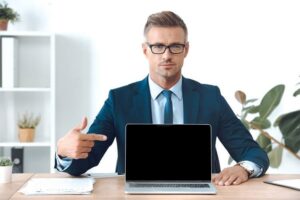 Here's our latest interview with a millionaire as we seek to learn from those who have grown their wealth to high heights.
If you'd like to be considered for an interview, drop me a note and we can chat about specifics.
This interview took place in September.
Today I am interviewing Mr. TPM from Turning Point Money.
My questions are in bold italics and his responses follow in black.
Let's get started…
OVERVIEW
How old are you (and spouse if applicable, plus how long you've been married)?
My wife and I just celebrated being over the hill, we are both 40.
Mine was more enjoyable as we toured Carmel, San Francisco and Napa right before people stopped flying.
Her birthday was in the middle of the worst time of the pandemic, so it was low key.
We married 14 years ago.
Do you have kids/family (if so, how old are they)?
We are parents to two, high energy boys. They are 7 and 4.
Wow time flies with little ones.
What area of the country do you live in (and urban or rural)?
We both grew up in the north east, but now live in a suburb of Atlanta.
What is your current net worth?
$2,440,000
What are the main assets that make up your net worth (stocks, real estate, business, home, retirement accounts, etc.) and any debt that offsets part of these?
Here is how our net worth stacks up: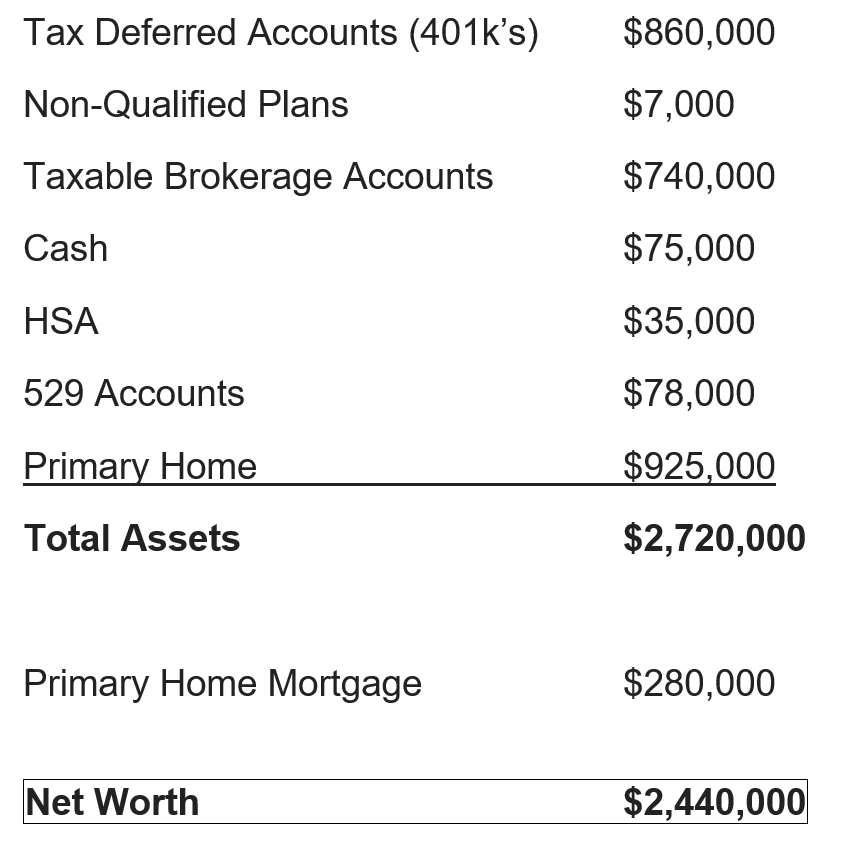 EARN
What is your job?
My job right now is stay at home dad. My wife is currently working. She is a mid-level executive at a Fortune 500 company.
My last full-time job as an employee, was a Director of IT at a very large corporation, Fortune 50 level.
I started my career as a software engineer, until I decided I didn't want to be a programmer. I went back to school and earned my MBA after only two years working. I had a few choices of schools, but decided to go to a program that wasn't as well know. They provided a full tuition in exchange for consulting with some small businesses part-time. It was one of the best experiences and planted a desire for entrepreneurship.
After graduating, I had a decision to make with two job offers on the table: move to New York City and join an investment bank or join a large IT consulting company. Neither my wife or I wanted to move, so I started consulting.
Consulting took me all over the US. I even traveled and worked in Australia and Europe.
After years of traveling, we wanted to start a family so I took a corporate job and spent a decade moving up the corporate ladder. The highest level I reached was Director. I never really enjoyed management, so I decided to make a change.
I started my own independent contracting business. Contracts in my industry typically last anywhere from 3 to 18 months depending on project scope.
Normally I find rates around $105 to $150 an hour. It is still less than what the big consulting companies charge for mediocre talent, so it is a win-win for clients.
What is your annual income?
$0 this year.
Last year I netted $175,000 after expenses, with my consulting part-time. My wife is still working. When we are both employed, we usually end up earning enough to just barely qualify as a top 1% of earners.
It wasn't always like this and probably will not continue. When you earn more, expectations change. The work becomes more demanding on work/life balance, especially when you are parenting little kids.
I can remember starting my day at 6 am with calls to India, then working east coast hours and finishing my day on calls with the west coast while I was making dinner for the two little kids. Talk about no work/life balance.
In our experience, corporations expect so much from you when you start making over $200k. 40-hour work weeks turn into 60+ hour work weeks.
Tell us about your income performance over time. What was the starting salary of your first job, how did it grow from there (and what you did to make it grow), and where are you now?
My first job as a 22-year-old out of college paid $42,000, which was pretty good back then.
When I completed my MBA, my starting salary was lower than I expected, around $75,000, but I knew the industry and within 5 years my salary would double. I was ok with that, and it did double. The last job I left paid just over $200k.
As a contractor, my income is variable but usually I can find $125 per hour pretty easily when I am looking. I am still debating if I want to continue with this business even if the pay is good.
What tips do you have for others who want to grow their career-related income?
1. Before earning a degree, know what you want to get out of it.
For instance, before starting my MBA I researched which companies recruited from the program and what they looked for in a candidate. I did whatever I had to.
Getting that first job opportunity is the reason to get the degree in the first place. Once you get your foot in the door and work a few years, all kinds of opportunities open up for you.
2. Be likeable.
As a consultant, first you need your clients to like you or they will get rid of you immediately.
You need your colleagues to like you or they won't want to staff you on their projects.
Management needs to like you and know you can do your job and do the job at the next level, because it is "move up or move out!"
3. Always plan for your next steps.
Your career, is just that – YOUR's! In most corporations, nobody really cares that much about your career.
Know where you want to go and find out what you need to do to get what you want.
What's your work-life balance look like?
Nowadays, I want to outsource our life less. My wife and I talked at length about how we wanted to be involved with the kids and not hire nannies or have after school care.
We wanted at least one of us to be present, every day with the kids as our primary focus.
This is my priority right now. If a job, contract or business cannot provide for this basic need, I pass for now.
Do you have any sources of income besides your career? If so, can you list them, give us a feel for how much you earn with each, and offer some insight into how you developed them?
At 40, my wife's income more than covers our expenses and we still save at least $2,000 to $5,000 per month.
For those who have been around my site know I love investing in common stocks. I used to be solely a dividend investor, but here's the thing: we don't need more income right now and it increases our tax burden.
I have been trying to buy stocks that will give us the best risk adjusted returns to maximize our portfolio's growth, while also trying to minimize the chance of permanent risk of capital.
Once I reach my long-term financial goal within 5 years, I will be looking to add a lot more income to our portfolio and maybe even purchase a business or real estate.
SAVE
What is your annual spending?
We typically spend somewhere between $8k and $10k per month after taxes
What are the main categories (expenses) this spending breaks into?
Mortgage PITI: $32,400
Groceries: $15,000
Pre-k: $13,200
Utilities/Cable/Cell etc : $12,500
Home Maintenance: $8,000
Home Improvement: $15,000
Restaurants/Entertainment: $6,000
Travel: $15,000
Clothes/Misc: varies
Do you have a budget? If so, how do you implement it?
I used to carefully watch our spending and actually prepare a budget. I realized this was a complete waste of time for us.
Saving was never really a challenge for us. While our colleagues were buying BMW's and Range Rovers we are content with Toyota's.
We actively negotiate every purchase we make and generally find the lowest cost option of just about whatever we are purchasing.
Over the years, I know within a range of what we will spend every month. If we overspend one month, I make an adjustment the next.
If there is a big-ticket item, we have a discussion on the value it will bring to us and then save money for that purchase. Once we have the money, we buy it. Preferably on sale and never on credit. Even our cars, we pay for in cash.
What percentage of your gross income do you save and how has that changed over time?
We used to save 60% to 70% of our income from age 26 to 35.
My consulting job really helped because it included a daily per diem. So basically, all my daily expenses were paid for Monday through Friday.
We are saving a little less now that we are on a single income and moved up to a larger home. We are still saving in the range of 25% to 35% of our gross income.
What's your best tip for saving (accumulating) money?
Automate your saving. It is the single reason why we have saved so much so far. Every month income gets swept into our investment accounts.
This process is very similar to how everyone with a 401k saves. It is automatically pulled from your account before your paycheck shows up in you account.
Every payday, we automatically transfer a set amount to our brokerage accounts. The money sits there in a money market and pools with investment income until I find something to invest.
Since we never see the money in our account, we can't spend it.
What's your best tip for spending less money?
While this is not very practical for most people, I would say pay cash for your cars.
From a pure, time value of money perspective it is not the best move in a 0% financing environment, but I have found I purchased less car than I would otherwise.
Said differently, paying $400 per month instead of $500 a month is not that big of a difference and you might end up buying something more that you just don't need. But if you are writing a check for $30,000 instead of $40,000, it makes a big difference.
In addition, I found the negotiation process is much easier and I have been better able to negotiate way below asking price. You also avoid some of the tricks some of the dealer's use when purchasing cars as you eliminate many variables that come with the purchase.
What is your favorite thing to spend money on/your secret splurge?
Travel and experiences.
Right before we were expecting our first child, my wife and I hiked the Inca Trail in Peru. It is one of those experiences you can't quite explain to family and friends who never did it.
Once the kids are a year or two older, we will begin taking them on trips that hopefully they will remember for a lifetime.
INVEST
What is your investment philosophy/plan?
I love investing and learning something new every day. This is part of the fun of investing, getting a little more knowledgeable each day.
My philosophy has changed over the years from being a pure dividend growth investor to now more of a value investor. What hasn't changed are two core strategies:
Retirement Accounts are 100% passive. These tax deferred accounts are not for active management. In these accounts we dollar cost average into stock and bond ETF's. We do this every month.
Taxable Brokerage accounts are for taking some risk. I am looking for asymmetric opportunities where the reward is much higher than the risk I am taking. Built around asymmetric opportunities are a foundation of long-term holdings of wonderful companies.
What has been your best investment?
My best investment occurred two years ago. I was reading about value investing and stumbled across Fiat Chrysler. At the time, the company was trading for about $7 billion and I believed the Jeep brand alone was worth more than that. Every metric was screaming at me to buy this company. It was truly the lowest valuation of all car manufacturers, which was probably the least favored industry at the time.
I ended up buying over 10,000 shares and made more than 4 times my investment in less than 18 months. I never thought it would run up that fast.
It is probably more randomness (luck) than actual skill.
What has been your worst investment?
With coronavirus, there have been many casualties that are still sitting in my portfolio.
However, the biggest mistake was investing in Tailored Brands, which I had to sell at a major loss, over 50%. Luckily, I sold. Now they are in bankruptcy restructuring proceedings. They were troubled before coronavirus, but I thought they would be able to turnaround the operations. Coronavirus completely decimated their business.
I learned a couple lessons with this one:
Never make an investment with a terrible manager.
Stay away from apparel companies.
What's been your overall return?
I don't track passive investments because they are primarily in low cost total market ETF's where possible.
I used to track my taxable portfolio performance against a benchmark, but stopped doing this. It wasn't helping me reach my goals.
For what it's worth, here was my performance from a few years ago. Maybe I will start doing it again since I made my taxable portfolio public.
Over these five years I didn't beat the market every year, but the CAGR over 5 years, beat the S&P.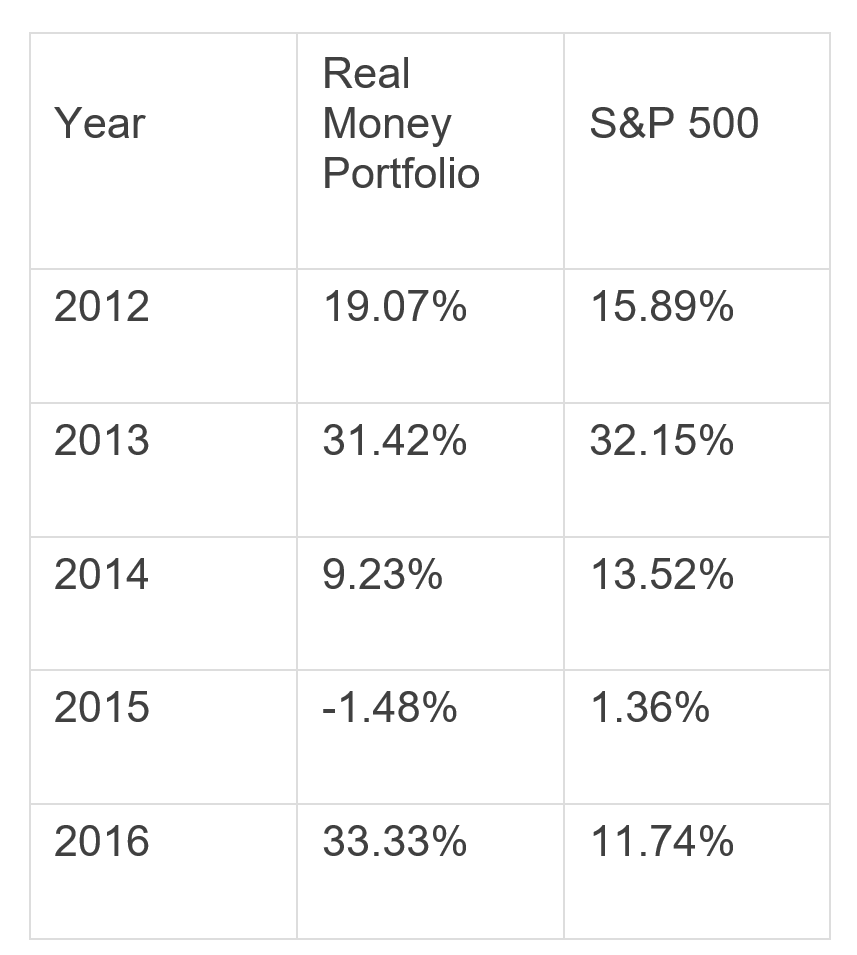 How often do you monitor/review your portfolio?
I monitor news daily, prices weekly and performance quarterly and annually.
NET WORTH
How did you accumulate your net worth?
We became multimillionaires before the age of 40.
A brief summary is we worked extremely hard at our career, early in life.
Our 20's and 30's were fully focused on earning. We are decent savers. I am getting better at investing and have spent a lot of time learning about common stock investing over 20 years. There is still a lifetime of learning to go.
We never and will never inherit. Likely the opposite, we will likely be caring for elderly parents.
It just goes to show you that if you automate savings and invest over the long term, good things happen. Sometimes it was painfully slow to watch, so I would build spreadsheets that showed how our net worth would grow over time.
What would you say is your greatest strength in the ESI wealth-building model (Earn, Save or Invest) and why would you say it's tops?
Early in our career, earning is by far the biggest contributor to wealth building.
Now that we are on our third step of the four steps to financial independence, investing contributes more and has become my primary focus.
What road bumps did you face along the way to becoming a millionaire and how did you handle them?
The biggest hurdle that I faced was myself. As I earned more money, sometimes I would dream about what my money could buy.
Delayed gratification comes easy to some people, but not me. I have more dreams than money in the bank. I overcome these impulses by making financial goals and forcing myself to see them through. Once I reach them, I give myself a reward.
What are you currently doing to maintain/grow your net worth?
Income from Spouse
Investing in common stocks
Experimenting with entrepreneurship
Other investments
Do you have a target net worth you are trying to attain?
Roughly double our net worth to 5 million over the next 10 years when we turn 50.
How old were you when you made your first million and have you had any significant behavior shifts since then?
Our net worth crossed $1 million at age 35.
We doubled that number only 3 years later.
Since then the only change was, I sold some stock and purchased our dream family home. Nothing else really changed.
What money mistakes have you made along the way that others can learn from?
Early on, avoiding financing consumer purchases would have sped up our net worth goals.
Debt consumes your monthly cash flow. It's far better to delay gratification (see I have a problem with this) and save up for what you want.
What advice do you have for ESI Money readers on how to become wealthy?
Spend an hour, every day reading about how to be wealthy.
It could be blogs like this one, magazines or quality books, especially biographies or memoirs of people you can emulate.
FUTURE
What are your plans for the future regarding lifestyle?
I have already downsized my job. We will likely retire in 10 to 15 years.
Our retirement will likely involve entrepreneurship or starting a non-profit. My wife really wants to shelter dogs. If she had it her way our house would be full of unwanted pups. I am trying to nudge her to start a shelter out of the house.
What are your retirement plans?
For retirement, I would like to spend my time researching investments and supplementing income with flexible entrepreneurial activities to keep me active. This looks very similar to what I am doing now.
For lifestyle, we will live next to the water somewhere in costal Georgia or Carolina's. Hopefully a condo or cabin in Colorado.
Are there any issues in retirement that concern you? If so, how are you planning to address them?
None I can envision right now.
MISCELLANEOUS
How did you learn about finances and at what age did it "click"?
I started reading about investing when I was 16.
The entire picture came together probably 10 years later.
Who inspired you to excel in life? Who are your heroes?
I have to give credit to my favorite investors. People like Warren Buffett, Charlie Munger, Peter Lynch, Benjamin Franklin, Monish Pabrai and Guy Spier.
They make investing more approachable to everyday people and make you realize you don't need an extraordinary IQ to invest.
They have a way to take the most complex concept and boil it down to the most basic idea that anyone can relate to.
Do you have any favorite money books you like/recommend? If so, can you share with us your top three and why you like them?
Poor Charlie's Almanack
by Charlie Munger I have probably read a dozen times. Every time I read it something new resonates with me.
The Joys of Compounding
by Guatam Baid is excellent. I started noticing so much crossover between value investing and folks trying to pursue FIRE. This book covers it all and makes you want to read so many more books.
One Up On Wall Street
by Peter Lynch. I was 16 when I first read this book. I remember tearing through it that summer by the pool. It was the first book on investing I ever read and I still refer back to it. My parents thought I was nuts.
Do you give to charity? Why or why not? If you do, what percent of time/money do you give?
We do, minimally now.
My thinking on the matter is simple. The more I invest now, the more my investments will compound and I will be able to give so much more later in life, both physical money and our time.
Do you plan to leave an inheritance for your heirs (how do you plan to distribute your wealth at your death)? What are your reasons behind this plan?
My intention is to live off the income of our investments, instead of drawing down investments. This means by the time we expire, there will be a sizable net worth to distribute.
We will leave an inheritance, but not enough for our kids to do nothing. We also plan on setting aside a large sum when our future grandchildren our born, to pay for college.