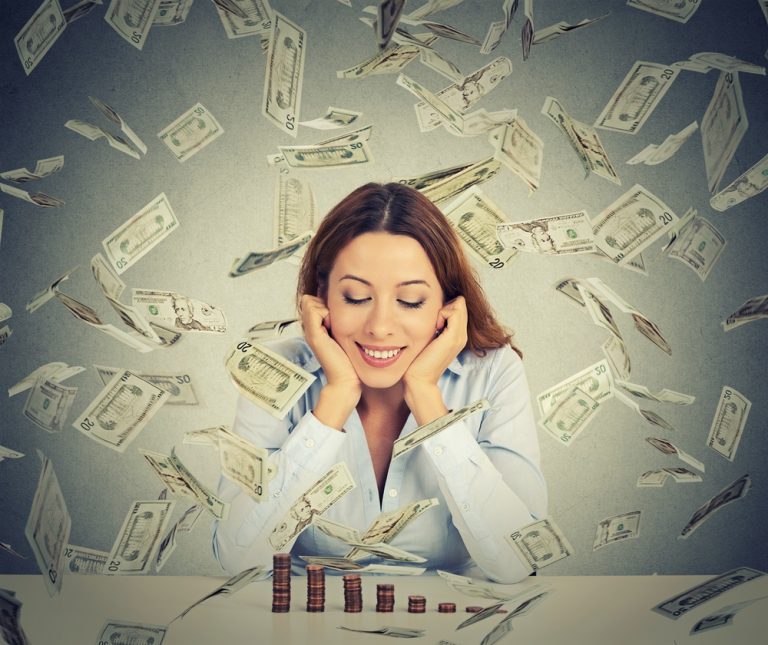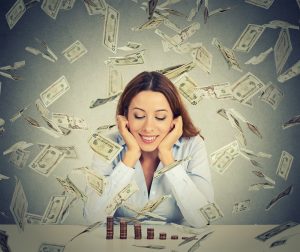 Here's our latest interview with a millionaire as we seek to learn from those who have grown their wealth to high heights.
If you'd like to be considered for an interview, drop me a note and we can chat about specifics.
My questions are in bold italics and her responses follow in black.
Let's get started…
How old are you (and spouse if applicable, plus how long you've been married)?
Both my husband and I are 47. We've been married 12 years.
Do you have kids/family (if so, how old are they)?
We have three kids: a son who is 11, and a son and daughter who are 9-year old twins. Our daughter is loving, happy, and wonderful. She also has severe learning disabilities. A big financial concern is that she might not be able to live independently in adulthood.
What area of the country do you live in (and urban or rural)?
I'm an overseas American, and have been for 25+ years. Since graduating from university in the US, I've lived in 7 different developing countries on 3 continents. I currently live and work in rural Lebanon. My family lives separately, several hours' drive away in Beirut. I visit them on weekends.
What is your job (type of work and level)?
I'm an aid worker. I work for a non-governmental organization (NGO) in the field of economic development. I'm currently a Country Manager, overseeing about 40 staff.
What is your current net worth?
USD 3.4m.
What are the main assets that make up your net worth (stocks, real estate, business, home, retirement accounts, etc.) and any debt that offsets part of these?
Our entire net worth is in mutual funds, mostly Vanguard low-fee index funds: 45% in the S&P500 (VFIAX), 30% in small and medium cap companies (VEXAX), 15% in corporate bonds (VWETX), and the rest in non-US stock funds and US government bonds. We don't own a house, and we have no debts.
What is your annual income?
My salary is USD 69,000 per year, but that can almost double with additional hardship pay, danger pay, housing and education allowances, and travel per diem.
I've had periods between jobs with no pay, but in general my salary has increased as I've climbed the career ladder. I was an intern, volunteer, lowly-paid worker, salaried worker and program manager, before becoming country manager. When I travel a lot or when I live in a turbulent area, I receive extra pay.
What is your main source of income (be as specific as possible — job, investments, inheritance, etc.)?
My job, and only my job. My mutual fund investments pay dividends, but I reinvest all of them. My husband came into our marriage with no savings, and he's a stay-at-home dad.
What is your annual spending and what are the main expenses you have?
Our household expenditures are around USD 60,000, and we pay an additional USD 20,000 per year in medical and special education expenses for our daughter.
How did you accumulate your net worth?
I invested when I was young, and compound interest did its magic.
The majority of my net worth comes from the beginning of my career. A lot of expatriate workers use the low cost of overseas living plus the tax savings to have a good time. A lot spend their money on exotic travel, and some drink their salary away. But not everyone does that. I lived with extreme frugality, and plowed money into low-fee mutual funds. Even when my salary wasn't very high, I saved up to 70% of my gross income.
In the first fifteen years of my career, I saved an average of USD 40,000 per year. That average varied a lot from year to year: one year was zero, for example. The average was USD 40,000 per year. After I got married my salary continued to go up, but my savings rate tapered off. In the last 10 years I've averaged USD 15,000 per year.
All of my savings went into mutual funds. My return on income (ROI) has averaged 9% per year. That's not as spectacular as ESI's return, but it's roughly the same as the S&P500 over the same period, so I'm happy. That brings me to today's total of USD 3.4m.
What money mistakes have you made along the way that others can learn from (or something you'd do differently)?
One little and one big lesson.
The little lesson is that I should have taken greater advantage of tax-free savings. I didn't put much into a regular IRA, a Roth IRA, or a 401(k). There are lots of reasons: my non-US employers don't have 401(k)s; my taxes are complicated by overseas income; and I wanted my savings to be liquid since aid workers frequently lose their jobs. The problem is that now I pay a painful amount of taxes to the IRS every year on dividends and capital gains.
The major lesson is that I should have talked to my spouse more about money, and we might have saved more.
My husband is from Europe, and before we got married we talked a lot about cultural, family, and religious differences– but not enough about money. His country has high taxes and a social safety net (at least in theory), so savings are not a big deal. By the time I met him I was used to frugal living and high savings. We might have avoided a lot of marital stress (and saved more) if we'd talked more about money before we married. Instead we worked it out as we went along, which was sometimes a painful process.
A related lesson is that both spouses need to be financially literate, and need to monitor their financial situation. I used to blindly let my husband take care of the family finances. I figured I was busy being the full-time breadwinner, my husband has a degree in business, and as the homemaker he was making most of the expenditures. Only after I became more attentive and involved did we work out a lot of our differences.
What have you learned in the process of becoming wealthy that others can learn from (what can others apply to become wealthy themselves)?
Compound interest truly is magic! Save as much as you can as early as you can, and be patient. The payoff will be wonderful!
Another lesson is to save, save, save as much as you can, even if you don't understand finance. I stayed simple, invested in what I could grasp, and firmly ignored what I didn't understand. That's prevented me from making some dumb mistakes, particularly when I was with some high-pressure financial salespeople.
What are you currently doing to maintain/grow your net worth?
Living within our means. My husband and I still put some of my salary into our mutual funds, but it's not as much as when I was single. After many years of discussions and disagreements, I'm now okay with that. My husband is probably correct that we've passed the point where dividends and capital gains exceed whatever we save from my salary. I have adjusted my attitude and expectations, and I enjoy life a little more.
Do you have a target net worth you are trying to attain?
Not anymore. My husband and I originally targeted USD 3m, but that was before we had children. Our current lifestyle is interesting and sustainable in the short term, and we'll stick with it for now. The deciding factor might be my employer's next assignment. I really, really want a family-friendly duty station, where I can live with my kids. If my employer can't find one for me, then it might be a good time to retire.
Another big factor is health care. We want to retire to the US, but my overseas career means we won't have any employer-provided insurance. Also, my daughter's special needs might be seen as a pre-existing condition. We're paying close attention to the re-invigorated debate about America's health care system and coverage.
Finally, we fear that the stock market might go down in the near future. Almost all of our net worth is tied up in American mutual funds, and it would be bad timing to retire just as a stock market correction hit.
What are your plans for the future regarding lifestyle (for instance, will your net worth allow you to retire early, downsize jobs, etc.)?
When the moment comes for us to retire, my husband and I will calculate our sustainable rate of withdrawal. We'll use the 4% rule as a starting point, and see what's possible. We hope to retire to a big city, taking into consideration that big cities are expensive, and we'll need an apartment and neighborhood where both we and our daughter can live for the rest of our lives.
Is there any advice you have for ESI Money readers regarding wealth accumulation?
SAVE! Save as much as you can as soon as you can! The orthodoxy is that workers should save the most when their career income is the highest. That's not what I did. I saved the most in the beginning of my career, and have never regretted it.
Bonus question: Is there a gender component to accumulating wealth? [Editor's note: I allow interviewees to add extra questions if they like. Most don't.]
Absolutely yes! Am I the only one who notices that ESI millionaire interviews are mostly (only?) with men? I had three big advantages in my career.
One, my parents fully supported my choices. They were willing to allow their single daughter to travel the world, including to some pretty worrying countries, and establish an overseas career.
Two, my current and long-term employer is very family friendly. They genuinely try to provide work-life balance. When I was pregnant, everyone was honestly overjoyed. I felt no pressure to work harder than my pregnancy allowed, or resentment from those who picked up the slack. In fact my (male) boss carefully outlined and strongly encouraged me to take all maternity benefits, including generous paid leave. When my maternity leaves were over, I returned to my old position without problems. My employer emphatically breaks the stereotype of a workplace that penalizes women for having babies.
Three, and perhaps most importantly, I have a rare and exceptional husband who supports me, my career, and our family. We've switched roles since I'm the breadwinner, and he's the accompanying spouse and care-giver. He has moved with me from country to country, and he gave up his career to be a stay-at-home dad. This became particularly critical after the twins were born, and our daughter's special needs were identified. It hasn't been easy since his family only begrudgingly accepted the situation. I'm eternally grateful and appreciative. I can only hope that such men and such a situation will become more common in the future.
Men don't have to worry about these three factors. They're encouraged to see the world. It's okay for them to work in a family-unfriendly environment, and prioritize career over family. And it's much easier for a wife/mother to stay at home. That's not fair. It's changing, but not quickly enough.
Finally, I'm grateful to ESI and the other financial bloggers, and I hope we'll see more women in the financial sphere. I agree with ESI that Suze Orman is unusual, and not someone that others (neither men nor women) can emulate. But Ms. Firecracker at Millennial Revolution and others are a good start. I hope I can contribute to the field myself someday.