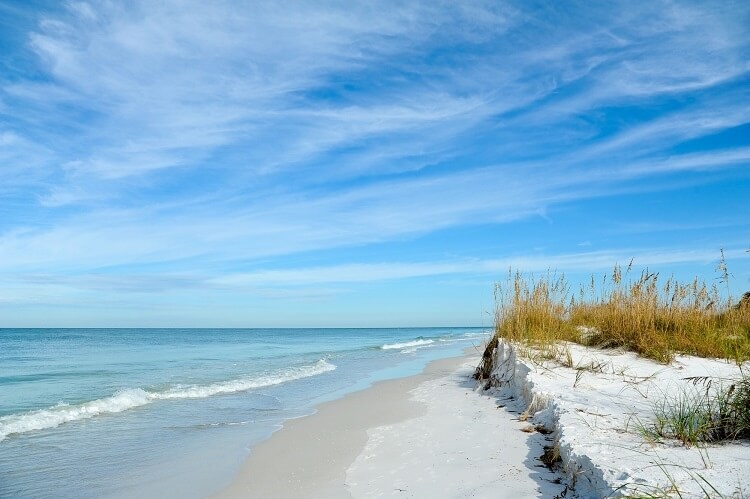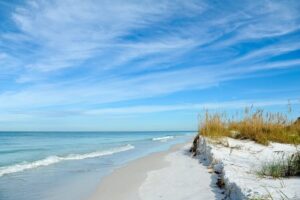 Here's our latest interview with a millionaire as we seek to learn from those who have grown their wealth to high heights.
If you'd like to be considered for an interview, drop me a note and we can chat about specifics.
This interview took place in April.
My questions are in bold italics and their responses follow in black.
Let's get started…
OVERVIEW
How old are you (and spouse if applicable, plus how long you've been married)?
55 years old. Two unsuccessful engagements. Never married.
Do you have kids/family (if so, how old are they)?
No children. Three siblings.
Mom passed in 2010. Dad is still living on his own and doing well at 81 y/o.
What area of the country do you live in (and urban or rural)?
Gulf coast of Florida.
What is your current net worth?
$1.5 MM
What are the main assets that make up your net worth (stocks, real estate, business, home, retirement accounts, etc.) and any debt that offsets part of these?
Non-Retirement Brokerage Account: $190,000
High-Yield On-line Savings Account: $35,000 (Currently paying 0.50%)
Traditional IRA: $140,000
457b workplace retirement plan: $610,000
Residence : $210,000
Retirement condo: $315,000
Less Debt: $0
Net Worth: $1,500,000
Net worth is diversified as follows:
Real Estate: 35%
Cash & checking: 3%
CDs: 2%
Large Cap Stock: 5%
Government Bonds: 2%
Corporate Bonds: 12%
Guaranteed Account: 41% (Held within the 457 retirement account; guarantees 3.25% min. interest, no expense fee. I think this is held w/i some kind of annuity.)
All bonds and stock are held w/i low-cost blended Vanguard mutual funds.
EARN
What is your job?
Since completing my MBA in 2000, I have worked as a Sr. Financial Analyst at two different employers.
What is your annual income?
Annual salary is $88,000 if I work a full 40-hour work week.
When I reached $1MM net worth at age 50, I reduced my work schedule by 20% (i.e. every Friday off!) and, in turn, took a 20% pay cut, reducing my annual salary to about $70,000 for 2020.
I am at the top of my pay grade and cannot receive any further raises. I will, however, receive an additional $2000 longevity bonus each year.
Tell us about your income performance over time. What was the starting salary of your first job, how did it grow from there (and what you did to make it grow), and where are you now?
My education and career progressed as follows…
I grew up in a working-to-middle-class Boston suburb. Though they put a comfortable roof over my head and that of my three siblings, my parents were not going to and did not pay for my cars and college education.
I started a paper route at age 10, and started pumping gas at a nearby service station at 13 y/o and learned how to work with my hands. I paid for my own cars, maintenance, and insurance since buying my first car – a 1969 Mustang – at age 15 for $300 and turned it into a show car, selling for $3000 three years later.
My parents divorced when I was 15 y/o, and my mom was left raising four teenagers. My mom worked hard, made decent money, and paid off the house, but was not prepared to give discipline or guidance. My dad moved 1500 miles away, but remained close and in contact with frequent visits, and now lives just a few miles from me.
During high school, I was more interested in dirt bikes, cars, and working rather than studying. I was focused enough to graduate in the top half of my class, but not mature enough to go away to a big university. I went to a local community college, majoring in Computer Science, and graduated number one in my class.
That got me a decent scholarship to a reputable Boston-area university and graduated in 1987 with a B.S. in Computer Science. I studied Computer Science not for any great love or interest in the field, but I knew it was a marketable degree and paid well.
I was recruited right out of undergrad by a large national financial institution and went to work in Boston as a Systems Analyst at a starting salary of $27,000 in 1986.
In 1991, tiring of the New England winters, I accepted a job as a Systems Analyst with another large financial institution in South Florida. I got laid off in 1998 due, in part, to a couple of errors I made on a couple of projects, which were remembered by one of the layoff decision-makers. Nonetheless, I got a very attractive severance package and decided to use the time off to earn an MBA, hoping to ultimately use the degree to propel me into a more senior corporate management role.
I scored very well on the GMAT and received several full or nearly full scholarship offers to good MBA programs – University of FL, University of GA, University of NC, Duke University, Babson College, and Bentley College but, sadly, was rejected by my top choice, Stanford. I selected the traditional two-year program at the University of Florida; enjoyed the program, did well, and was recruited into a Financial Analyst position with a large financial institution in the Chicago area, starting immediately upon graduation in spring 2000 at $80,000.
I performed reasonably well at the new job, and earned an M.S. Finance partially funded by my employer, but salary growth was slow and promised opportunities and bonuses were non-existent.
After a few years, I was eager to return to the warm Florida weather. After looking and interviewing for jobs, the only halfway decent job offer I received was with a large County government on Florida's gulf coast. And in 2005, I relocated to Florida at a 30% pay cut (though with excellent benefits and retirement plan).
While I have remained at this job and have done well, salary growth has been slow and, though being a top prospective candidate for a couple of promotions, I did not seek them due to a low salary increase mismatched with a high increase in responsibility, headaches, and risk. Moreover, upon reaching $1MM net worth at age 55, I lost nearly all motivation to climb the corporate ladder and my boss let me reduce my work schedule to four 8-hour days (every Friday off!) with a concomitant 20% salary decrease.
While the salary has been relatively low, I've been reasonably secure in a government job, but I've seen several coworkers get budgeted out of a job or encouraged to resign. Higher level employees are subject to the whims of executive management and the County Commission.
During the "Great Recession" all County workers were forced to take several unpaid furlough days, though no one was laid off. Benefits have been excellent with a defined benefit pension plan.
I don't plan to work until 62, but if I did, I expect a lifetime annual pension of approximately $25,000 (no COLA). If I take the pension early at, say, age 60, I expect $20,000 annually. I can remain on the County's HMO health insurance after retirement at a cost of 50% of the full premium; current retiree cost is $400 month for an individual coverage.
My on-line Social Security estimator calculates a $24,000 annual benefit at age 62.
After leaving my Mom's house at about age 20, I always rented an apartment. Years later, with the severe housing crash in full effect, I decided that was the time to buy my first property. In 2010, with a family member as a partner, I bought a very well-located 5 bedroom/4 bathroom/5 car garage single-family home as a foreclosure at a very, very attractive price, three blocks from Florida's gulf coast in a very attractive and desirable neighborhood; purchasing for all cash.
Within five months, the partnership failed and I sold out at a $20,000 loss. Nonetheless, that freed up some immediate cash and my attention to look at real estate for myself and, in 2011, quickly found and purchased another nearby foreclosed single-family home on a golf course. Over the last ten years, I've put $90,000 and a lot of sweat equity into this home as I've resided in it. It's now worth triple what I paid for it.
In 2015, at age 50, I was starting to think about how and where I'd like to live in retirement and, while prices were still relatively low, I quickly found yet another foreclosed property – a large, beautiful gulf front condo. After some back and forth, I bought it for cash directly from the bank at $90,000 less than list price.
I put some minimal work into it and it's been fully rented for six years, with the same quiet, non-bothersome tenant, at $1500/mo. I've never increased the rent, but market value is $1800. The market value of the unit has more than doubled since purchase.
My salary and net worth has grown (and shrunk) as follows:


What tips do you have for others who want to grow their career-related income?
Like many other Millionaire interviewees have advised, to grow your income, first seek out in a career that has reasonably high demand with a reasonably high starting salary. Get the requisite training, education, and certifications. If that's the college route, I recommend going to a reasonably large enough college that attracts recruiters in the field your pursuing and that offers (or even requires) organized internships.
Once working, be willing to accept and seek out extra assignments, business travel and relocation, and seek out promotions. Find a mentor. My salary growth stalled because I was committed to remaining in Florida, and consciously decided to seek job security and avoid business travel and the extra responsibility and learning curve that promotions would have required.
For those that do not wish to take on student debt, community college and a transfer to a 4-year university is one option or active duty military, reserves, National Guard. Or, if needing to work right away, get the best job you can at the biggest and most prestigious company available, be willing to relocate, and use the company's tuition reimbursement benefits to earn a worthwhile degree while working, and use that experience and education to move up in the company or some other company.
If more interested in a trade, then try to get into a union, or learn from the ground up and work hard and, if talented and ambitious enough, eventually start your own business. This can be a hard way to make a living and get wealthy. There are hundreds of burned out tradesmen in their 50s and 60s working at Home Depot for $15 an hour.
Not long ago, my employer hired an in-house experienced, journeyman electrician at about $45,000. After two years, he left to go back to his family's electrical contractor business for more money, but he once told me it's feast or famine and an increasing need to travel farther for jobs. He said it's three of four weeks of 60 hours of weekly work and great money, then a week on the couch with no work.
On the other hand, the father of two high school friends got them into the Massachusetts Sheet Metal Workers Union immediately after high school in the early '80s. They were both earning six-figures within ten years and retired before age 50 with attractive union pensions and full lifetime no-cost health insurance. The father offered the same opportunity to me, but I turned him down and went the college route and will be working until age 60 or so.
What's your work-life balance look like?
Very balanced and pleasant.
My work week is basically 8:00am – 4:00pm, Mon. – Thur. Work is low stress.
I've mastered and am an expert at my job.
My workplace is two miles from my home.
Do you have any sources of income besides your career? If so, can you list them, give us a feel for how much you earn with each, and offer some insight into how you developed them?
I net about $400/mo. from my condo rental.
SAVE
What is your annual spending?
Excluding the rental condo (which pays for itself), my annual expenses total $24,000, excluding income and payroll tax.
What are the main categories (expenses) this spending breaks into?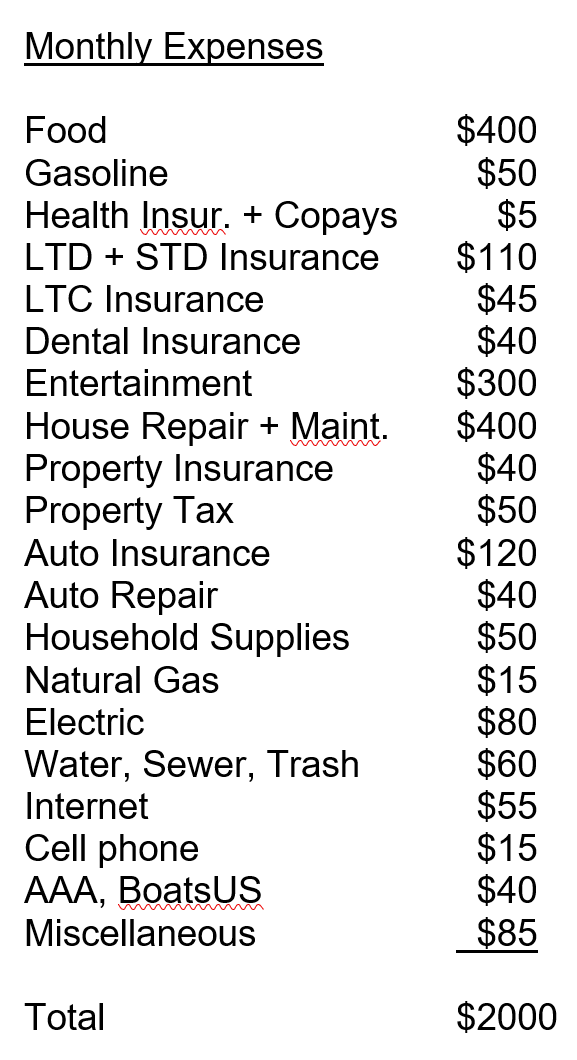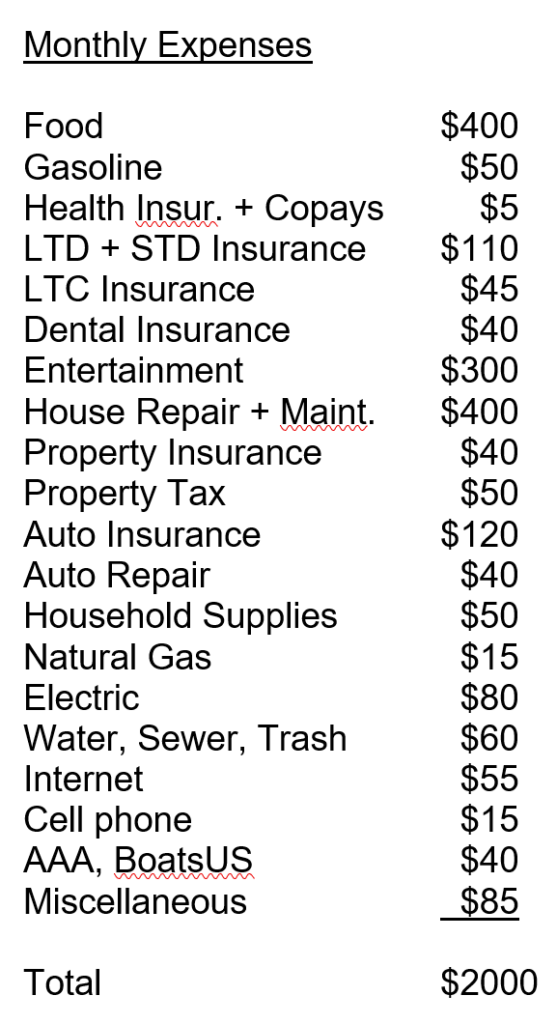 In retirement, after I move into my retirement condo, I expect my monthly expenses to increase by $1000 due to property tax and HOA no longer being covered by the current rental income, plus health insurance, less lower home maintenance and repair costs.
I forecast retirement expenses to total about $36,000 per year.
Do you have a budget? If so, how do you implement it?
No formal budget outside of a monthly mental accounting.
What percentage of your gross income do you save and how has that changed over time?
Having no mortgage allows me to save about 50% of my gross income.
I put the maximum allowable $26,000 per year into my 457b workplace retirement plan.
What's your best tip for saving (accumulating) money?
Be comfortable but live below your means.
Avoid costly travel and vacations.
Drive a decent used car and keep it for years.
Do as much home and auto repair and maintenance as you can, or at least know enough about repairs so you do not get ripped off. I drive a 20-year old Ford that I've had for 19 years, and it's been a creampuff.
What's your best tip for spending less money?
Same as above for saving money.
What is your favorite thing to spend money on/your secret splurge?
Tools, though much less of that as nearly all improvements are completed.
I probably spend too much on going out to eat and not cooking.
INVEST
What is your investment philosophy/plan?
Buy and hold low-cost, blended mutual funds.
I've violated my plan twice: In March 2009 during the Great Recession and again in March 2020 during the pandemic crash, I unloaded about 50% of my stock/bond mutual funds at the low point in the market each time and missed all of the market's subsequent recovery.
What has been your best investment?
Buying two foreclosed properties at rock bottom prices.
What has been your worst investment?
Government bond mutual funds – bought high and held on through the decline, but they'll likely come back and offer a good hedge against a declining stock market.
What's been your overall return?
I'm guessing 5%.
How often do you monitor/review your portfolio?
I glance at it on-line maybe once a week or every other week.
At the end of the year, I do a thorough net worth calculation and analysis.
NET WORTH
How did you accumulate your net worth?
I think my net worth is due to consistent saving in low-cost mutual funds and CDs and two precipitous lucrative real estate purchases. I've regularly saved the max into my employer's retirement plan; so that's 33 years of saving.
My Mom retired at age 55, sold her house, and eventually moved nearby me in Florida. She spent her last two years in an assisted living facility, passing at age 70. Fortunately, her LTC plan paid 80% of her LTC expense. However, her Social Security earnings were only $800/mo. and the $170,000 proceeds from her home sale were long-ago surreptitiously pilfered by a family member. She left a $40,000 IRA split four ways.
My Dad is in his mid-80s, still active and living on his own nearby me. He's opened up his books to me and he has saved very well, all in CDs. He's doubled his net worth since retiring at age 55 in the early 90s. He plans on leaving me $100,000. I will be his primary caretaker if the need arises. He has a basic LTC policy.
What would you say is your greatest strength in the ESI wealth-building model (Earn, Save or Invest) and why would you say it's tops?
Save.
I've always been able to live comfortably and live below my means and regularly save the excess.
Even though I do an annual net worth calculation, I was surprised to hit $1MM when I did – low risk investing paid off despite my errors.
What road bumps did you face along the way to becoming a millionaire and how did you handle them?
A stalled career and stagnant salary growth, largely of my own doing and choices.
I still grew my net worth by consistent saving and two fortunate real estate purchases.
What are you currently doing to maintain/grow your net worth?
Saving but I think I need to increase by exposure to stocks if I wish to grow net worth faster and further.
But my risk tolerance is low and I'm comfortable with my current net worth level.
Do you have a target net worth you are trying to attain?
No particular reason but two million dollars seems like a decent net worth to allow for a comfortable and long retirement.
Either that or age 60. Still deciding on this.
How old were you when you made your first million and have you had any significant behavior shifts since then?
50 years old.
No noticeable behavior changes, other than a steep decline in career ambition.
What money mistakes have you made along the way that others can learn from?
Bailing out of the stock market at low points and missing the subsequent run-ups.
Being under-invested in stocks.
What advice do you have for ESI Money readers on how to become wealthy?
Earn as high a salary as possible; save as much as possible; be well-diversified in stocks and bonds.
Take measured career risks; seek out career opportunities.
If planning to remain in one area for eight or more years, buy a comfortable, affordable house close to your employer.
If planning to climb the corporate ladder be flexible and ready to relocate and, if so, renting a place to live might be a better decision.
FUTURE
What are your plans for the future regarding lifestyle?
I'm still deciding, but may retire at age 60 or at reaching $2MM net worth.
At age 62, my social security ($24,000) and defined benefit pension ($25,000) will more than cover my expenses.
I do not plan to work in retirement. I have no children and plan to spend down my assets throughout retirement.
I have a decent LTC plan that should cover me in the event I need LTC.
What are your retirement plans?
Still deciding this, mostly getting more information by reading retirement blogs and watching Youtube videos and talking with my Dad and other retirees.
Earlier on, I thought retirement would be bliss, but I'm realizing that I will need something meaningful or fun to do every day, and am still trying to figure out what that will be.
I enjoy keeping fit; and boating and beach time but cannot do that every day. Instead of maintaining my own boat, I may join a local boat club.
At retirement, I plan to sell my current single-family home, pocketing, perhaps, about $250,000, and move into the retirement condo on the Gulf.
I can run a 20:00 5K and plan to run plenty of races.
Other financial plans are as described above.
Are there any issues in retirement that concern you? If so, how are you planning to address them?
No yet, but I suspect issues will develop as I get into retirement.
I guess finding ways to keep relatively busy and interested is somewhat of a concern. I do not plan to work during retirement, and have never been a volunteer or club-joiner type, but maybe that will change.
I've kept in close communication with a couple high school friends over the years, and they're planning Florida retirements in a few years, so maybe there's some activities and good times ahead with them.
I've been healthy, fit, and active my whole life and hoping that continues.
MISCELLANEOUS
How did you learn about finances and at what age did it "click"?
At eleven years old, my Dad brought me to the local bank and had me open up a $1000 CD with my paper route savings.
That CD paid 11%, and I was astounded that the bank was going to give me $110 per year compounded, and after five years give me back my $1000 and all the compounded interest.
My Mom bought me an annual subscription to Money Magazine when I turned 18 y/o and renewed it every year for thirty years. I found that magazine and my graduate level coursework very beneficial.
And, of course, read the usual books – Millionaire Next Door and a couple of others.
Who inspired you to excel in life? Who are your heroes?
I cannot think of any individual inspiration or hero.
Of course, I had sports figures that I followed, but would not call them heroes.
I think I was self-motivated to do well in life, be financially secure, did not want to disappoint my parents, and wanted to impress my peers.
Do you have any favorite money books you like/recommend? If so, can you share with us your top three and why you like them?
As mentioned above – Money Magazine and Millionaire Next Door, and got a lot out of my graduate level text books at the time but cannot remember the titles.
Other than reading and watching investing & retirement related on-line blogs and Youtube videos, I haven't been reading any books lately, though plan to get back into that.
Do you give to charity? Why or why not? If you do, what percent of time/money do you give?
Since beginning professional-level work, I've been donating 1% of salary to United Way through regular payroll deductions.
Do you plan to leave an inheritance for your heirs (how do you plan to distribute your wealth at your death)? What are your reasons behind this plan?
I have no children and plan to spend down my wealth throughout retirement.
Any remaining funds will be distributed via completed beneficiary designations to my brother and four nephews.
I should do a will or trust to handle disposal of my real estate.