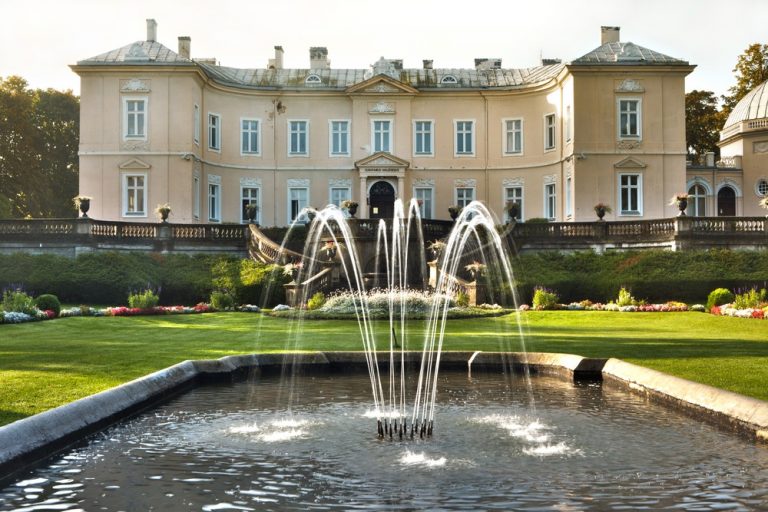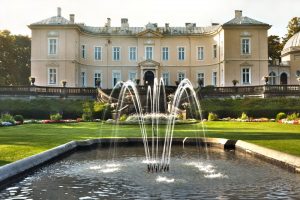 Here's our latest interview with a millionaire as we seek to learn from those who have grown their wealth to high heights.
If you'd like to be considered for an interview, drop me a note and we can chat about specifics.
My questions are in bold italics and his responses follow in black.
Let's get started…
How old are you (and spouse if applicable, plus how long you've been married)?
I am 60 and my wife is 56. We have been married 24 years.
Do you have kids/family (if so, how old are they)?
We have one 18-year old daughter who just headed off to college.
What area of the country do you live in (and urban or rural)?
We live in a suburban area of a very popular vacation & retirement destination in the Southwest. We left the cold Midwest about 13 years ago and have never looked back 😉
What is your current net worth?
$9.049M
What are the main assets that make up your net worth (stocks, real estate, business, home, retirement accounts, etc.) and any debt that offsets part of these?
Joint Retirement Accounts: $3.938M (Employer Deferred Compensation, (6) 401Ks, IRAs, Lump sum portion of a pension that I can take at 60 or roll into my annuity and take higher monthly payments.) Basically, I have an option to take 150K in a lump sum or add about $800/mo. to the annuity portion of my pension, beginning at 60. My wife will have the same decision when she turns 60.
Joint After-tax Accounts: $2.349M (Company Stock & Options/RSUs, Mutual Funds, ETFs, (3) PE funds)
Savings Bonds (EE & I- Series): $311,484 (Consider the EE portion of this as my emergency fund)
College 529 for daughter: $316,339
Angel company investments: $220,000
Cash & Money Market: $25,584
Universal Life Insurance Cash Value: $52,422
Home Equity: ~$1.4M (Appraised value ~$2M and remaining mortgage is ~$600K)
Art and Coin Collection, plus other large-item personal belongings: ~$436,000
No other long-term debt other than the $600K mortgage which is under a 15-year, fixed-rate loan at 3.5% and will be paid off by 1/1/25
What is your annual income?
Currently around $235K per year. My wife is in sales so she has salary and commissions. At plan, she makes $175K per year. I have recently co-founded a healthcare startup in software and services. We put seed money into the business and are currently only withdrawing $5K per month in salary until we get the business going, hence why our combined income is currently only $235K per year. Once the business is generating stable revenue, my income will be $300K per year. We anticipate this to be in 2018.
What is your job (type of work and level)?
I am EVP and Chief Commercial Officer running sales, marketing and business development for our new healthcare startup.
What is your main source of income (be as specific as possible — job, investments, inheritance, etc.)?
Our jobs are the main source of income that we use to cover expenses although we have had to dip into savings while I take this reduced salary to get our new business off the ground. Our portfolio has been growing about 7% per year on average which equates to ~$500K per year in appreciation so our investments are clearly a major driver of total income. About 60% of the portfolio is tax-deferred and the remaining 40% is in after tax dollars.
All of our money has come from what my wife and I have earned, saved and invested through the years. My father passed away in 2014 and my mother is relatively healthy and self-sufficient at 82. I am an only child so when my mother passes we will inherit about 1M based on her current net worth. Of course, none of that is considered in our current net worth.
What is your annual spending?
We spend about $17K per month, or ~$200K per year, of which half of that is the PITI related to our home mortgage, (yes, I probably made one of the classic mistakes of buying more home than we needed but I will explain that rationale a little later.) Part of the reason for the higher mortgage payments is we did convert to a 15-year mortgage and I am paying bi-weekly which adds to the monthly payment but reduces our principal a little faster.
How did you accumulate your net worth?
In short, good career planning and risk-taking to position ourselves for promotions and higher paying jobs which allowed us to save 25%-30% of our combined incomes for nearly 25 years and moderately invest that money. Our investments are mostly passive index funds but we have diversified to include some actively managed funds. Diversification has been key as we have tried to invest in mutual funds and ETFs for Growth and Value as well as Large, Medium and Small Company Funds, both domestic and international. We have stayed nearly 100% invested and about 97% funded in equities through the years which has served us fairly well.
Over the last few years, we added some PE funds and some of our Angel investments. Home Equity is pretty robust as we have a desirable home in a good neighborhood and high growth area of the country. As mentioned, we refinanced our 30-year mortgage to a 15-year mortgage about 8 years ago. Originally, we put in a 25% down payment, made some healthy extra payments toward principal and now make bi-weekly payments. Realizing some appreciation and accelerating payments to reduce principal and save interest on a very expensive home has created a nice chunk of home equity.
We have been of the "buy and hold" mentality and have closed our eyes and ridden out the tough years (i.e. 2008) and have tried to dollar cost average our investments over time. I was able to take advantage of some executive deferred compensation programs at my former Fortune 100 Company which added considerably to our tax-advantaged nest egg, along with 2 stock splits, one 2:1 and one 3:1 over a seven year period. Our home is our big extravagance and quite the money pit, but we have kept some of the other luxuries to a minimum.
Our daughter attended decent public schools, my wife has a company car, and I drive a 9-year-old BMW after passing down my 18-year-old Jeep to my daughter when she turned 16. We do eat out quite a bit due to the nature of our jobs and busy lives but we don't entertain or socialize an abnormal amount. We have the usual complement of social technology entrapments, (cell phones, computers, digital programming, cable, etc.) which tends to entertain us at home rather than a lot of discretionary spending outside the home. We will generally take one big family vacation a year and then a few long weekends throughout the year.
What have you learned in the process of becoming wealthy that others can learn from (what can others apply to become wealthy themselves)?
Earnings are the gasoline that fuels your savings and investment engine. I graduated with my undergraduate degree in 1979. I went into a sales management training program with a large agriculture and truck manufacturing company. I did so because the 18-month training program looked good and the $18K/yr. salary was a solid offer in those days. Times back then were difficult. We were in a major recession and interest rates were 21%. I knew very quickly this was not an industry I was going to be too excited about for the long-term. I was in Sales and the industry for sales jobs that paid the best was medical capital equipment. However, it was difficult to crack with no healthcare experience so I went to work for a pharmaceutical company to get enough healthcare sales experience to become more attractive to a medical device company where the big bucks could be made. After a couple of years in Pharma, I was offered a sales role in diagnostic imaging for a small division of a major industrial conglomerate. This began a 30+ year medical device career in sales and sales management.
Eight years after leaving college and at the age of 30, I made my first six-figure income and that has continued for nearly 30 years. I had moved on to another large European conglomerate in the same area of medical devices. I went into national account sales and eventually ran the program for five years. I met my wife who worked in marketing for the same company during this time. We dated for a couple of years and then married. One of the things I noticed very quickly about my wife, beyond her beauty, was that she was talented, hardworking and extremely personable. I knew she would be great in sales and if we could transition her from marketing, her income potential would be significantly better.
A year later I was offered a chance to move to the West coast with the largest company in our field and was able to negotiate a package deal such that my wife could join me at the company and move into sales. The next year, 1995, she made her first six-figure income and has never fallen below that mark. Having two six-figure incomes and the ability to invest 25%-30% each year and let that compound over a 20-25 year period does wonders for the net worth.
We continued to make a series of moves that kept our incomes growing. We moved to corporate headquarters in the Midwest for five years where we both had a number of increasingly responsible roles and both of us were able to find time to go back to school to further our educations, me to get an MBA and my wife to complete her BS, all covered by the company.
In 2004, we moved to our current home location in the Southwest. We made a conscious decision this was where we ultimately wanted to retire. Our daughter was in kindergarten at the time and it was our desire she would go through high school without being uprooted because of another move. We kept that commitment and she is off to a good Northeastern university in the fall.
I had to make some tough calls along the way. In 2007 I was offered a significant role as an SVP for a major player in our industry but it would have required a move to the Northwest and a significant amount of time on the road. It would have bounced us into a new income and investment level but my daughter was 9 at the time and it would have meant sacrificing quality time with her. We stuck to our guns and stayed put. My final analysis on this decision was, "I can get another job, but I can't get time back with my daughter." I think the time I've had with her has been priceless and there was no formula I could come up with that rationalized me doing anything different.
In 2012, my company restructured, eliminated my job and asked us to relocate back to the Midwest. We said no and I took a package and left the company after 18 years. Two years later my wife left the company after 20 years, due to another restructure and elimination of her job. I consulted for a year, took another corporate job for 2 years and then was restructured out of that role. I've now gone a different route as a full-time entrepreneur with our new venture. I'm excited about this twist of fate and look forward to the challenge. Fortunately, my wife has another stable job and benefits and interestingly enough, she has come full circle and gone back to the original company we worked for when we first met. And of course, the financial position we are blessed to be in now allows me to follow an exciting but riskier path without having to worry too much about the financial implications if it doesn't work out. This is where FI comes in handy!
Summarizing our path to success:
Marry and stay married to your best friend. Invest time with your spouse/family just like you invest time in yourself and your investments
Make a conscious plan on how to increase your odds of landing better, higher paying jobs. Investing in yourself to become more attractive for higher paying roles is important
Start as early as possible with investing, be consistent and stick with it
Try to save and invest as much as you can before 50. Careers get very tricky after you turn 50 if you work for someone else. The risk of losing your job increases and the opportunities of finding another job get harder the older you get
Take calculated risks with your career and some of your investments. Be smart and do your homework
Be nice to everyone you meet. You never know who is ultimately going to be successful and who can help you down the road. You will be amazed by who wins and who loses in the game of life and corporate politics
Forgo instant gratification for future gratification. Push yourself to "invest regularly" until it hurts a bit
Invest consistently to take advantage of dollar cost averaging and compounding interest. Both are your best friends!
Good index funds really are hard to beat, especially in the long run. 85% of active investors will not beat the long-term market returns and as they try, their turnover and fees will be higher which costs you more than you need to be paying in taxes and expenses on your investments
Take care of yourself. Eat right, exercise regularly, find time to enjoy life. What a shame to do all of this hard work and drop dead of a heart attack before you get to enjoy it
God and Family always come first. Everything else is never as important as those two. Take care of those and they will take care of you!
What are you currently doing to maintain/grow your net worth?
I'm 60 and starting my second career as an entrepreneur. I'm also an Advisor for another Silicon Valley Medical Device startup that has an interesting and disruptive technology they hope to launch in 2018. They are about to submit their filing to the FDA for approval which they expect to take 9-12 months. I have been helping them develop their commercialization strategy in preparation for going out to raise money for their Series A funding. If things go well for them and not so well for my existing venture, this could be a good Plan B for me a year from now as they will need a VP of Sales and Business Development when they receive FDA approval and are ready to go to market. I'm always looking to hedge my risk 😉
I also belong to our local Angel Investor group in my city. This is where I evaluate and make small investments in up and coming companies that support our local economy. I know the risks are high but I'm committed to making several investments to improve my odds. I've set aside a little mad money and will stop investing in this sector when that is gone. I'm learning a lot and the connections I've made have already paid dividends. I met one gentleman who became a good friend and helped raise a considerable amount of money for my new company during our seed round. Working with the local angel group also gives me a chance to mentor some of these new companies in exchange for early equity. This is one of those things I'd like to do more of as a retirement hobby and a way to keep active and my mind alert when I'm finished working full time for myself. It is also a nice way to give back to others following the same path.
I think continuing to grow our income from my new business opportunities and my wife's steady sales job while investing a good portion of these earnings, with the possibility of a decent score from one of our angel investments will be the best way to continue to grow our net worth over the next 5-7 years.
Do you have a target net worth you are trying to attain?
I guess we are close enough now that I would like to shoot for becoming part of the "8 figure" net worth club. My goal is $10+M of invested assets and home equity in excess of $2M and no debt by the end of 2024. Seven years from now at a continued average rate of return of 7%, not including any new investments we make in our current portfolio, would yield over $10M by the end of this time. The timing also coincides with when my mortgage will be retired which should leave us with home equity around $2.2M-$2.3M and no other long-term debt. Last, my daughter should have completed graduate school by then and be on to her own career and off our payroll.
What are your plans for the future regarding lifestyle (for instance, will your net worth allow you to retire early, downsize jobs, etc.)?
As previously mentioned, I will spend more time with our Angel Investor's group working and mentoring other promising startups. This will give me an opportunity to exchange my time for equity in a number of businesses without risking any of my personal capital unless I want to. I believe exercising and keeping both the mind and body active are critical to increasing your odds of longevity and remaining vital well into your later years.
I will also look forward to donating time and money to my church and other causes that interest and need me. I want to prioritize time with my wife and travel to places we've talked about but been too busy to do anything about. Leaving a good financial foundation for our daughter is also very important to me. I have no idea what kind of world she will face in her working years but I hope what we have built will support her and allow her to make decisions for herself that don't always have to be financially motivated. Being happy and healthy is better than being rich, although being all three is pretty nice too! As things stand now, we should be able to fund our retirement on our pensions, social security and some of the RMDs we will be forced to take when we turn 70. My goal would be never to touch our investments beyond this and we plan not to take any tax deferred money or Social Security until we hit 70. All of this is very doable, particularly if we hit and exceed our remaining 7-year goals while we are still working.
Is there any advice you have for ESI Money readers regarding wealth accumulation?
Nobody is perfect, particularly when it comes to investing. I've certainly made my share of mistakes but three things specifically come to mind. Don't buy more house than you need and don't invest too much in your own company stock. I'd also like to highlight something I said earlier about creating as much of your nest egg as you can before you enter your 50's.
The home we purchased and plan to retire in is bigger than we need. However, when we made the decision to purchase, we did so with the idea that we might have to take our parents in at some point. Since we moved into this home, we both have lost our fathers but our mothers remain fairly healthy and active into their 80s. We still think one or both of them could wind up with us and we are prepared for that either way. If I had it to do over again, I probably would have made a better decision on how much we spent on housing, particularly with the benefit of hindsight. However, we do love our home and not every decision needs to be solely about money.
The company my wife and I went to work for on the West coast is a Fortune 100 company with a long and successful track record. We began investing in their stock as new employees and the returns over our first seven years at the company were incredible. I got kind of lulled to sleep with our success and continued to invest our 401K money exclusively in the company stock. Over the following 16 years, we had a CEO change and the stock performance has been dismal under his "leadership." Several years ago we finally stopped investing in the stock and it is now less than 15% of our invested assets, which is still too high but better than it was. It is rumored they will be announcing a new CEO shortly and when that happens I expect the stock to get a decent bump, at which point I will move our money from company stock to mutual funds. I did benefit from expiring options at much higher stock price points through the years that paid for down payments on homes, contributing to our robust home equity but I can't rationalize our decision to stick with this stock for 20+ years when we could have probably had another 1M of net worth by simply moving that money to an S&P fund 10 years ago. Oh well, win some lose some but those self-inflicted wounds really do hurt a little more.
Regarding my comment about trying to save and invest as much as you can before you enter your 50s, let me tell you from personal experience, age discrimination is alive and well in the good old US of A. I really believe corporations in America have a designed plan to weed out older workers once they hit a certain point in their careers. Companies know older workers are more expensive, perceived to have less energy, set in their ways and will begin to tap more of the company's healthcare dollars as they continue to age, not to mention being able to limit pension exposure by moving these employees along sooner rather than later. You can hire folks at half the age for half the cost so why wouldn't you try and take advantage of that. The laws these days are much more favorable toward employers than they are employees so their legal risks are minimal regarding age discrimination, particularly in right to work states. My wife and I both experienced this first hand and so have many of our friends and former colleagues. We were blessed to be in such good financial shape when this behavior started to impact us. Many others are not so lucky so please do everything you can to save and invest early so you can protect yourselves if and when that time comes.
One last comment, if you have a significant other, it is very important you agree on who is managing the money and also on a risk tolerance you are both comfortable with. In a perfect world, you would share equally in learning, planning and investing your money. In the real world, generally one of you will take the lead in this area. That is the way it is has been between my wife and me. She likes to focus on earning it and let me focus on investing it. It works out well because I do enjoy the research and investment side of money. I manage our budgets, pay our bills and invest our savings. I try and sit down quarterly with my wife and show her where we are and what I am thinking as we move forward. She doesn't seem to relish these "sessions" as much as I do. Of course, it is a lot more fun to discuss with her when we've had a good quarter vs. a bad one 😉
Good luck to everyone and I wish you happy and successful planning with your ESI and hope you all catch FIRE!