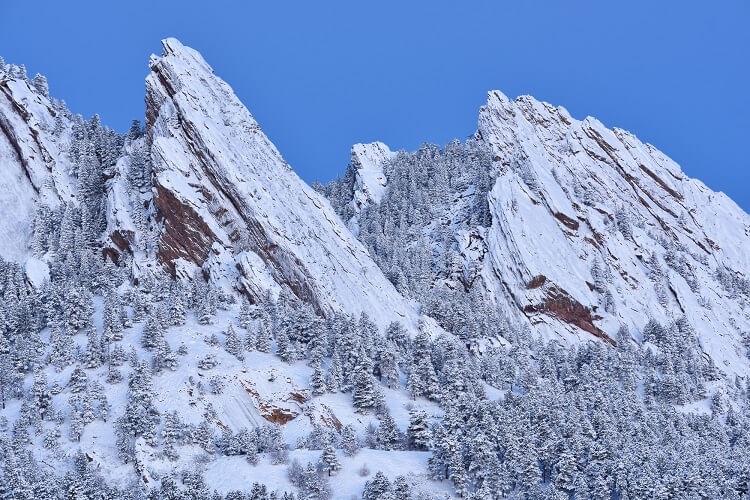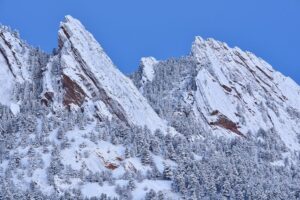 Here's our latest interview with a millionaire as we seek to learn from those who have grown their wealth to high heights.
If you'd like to be considered for an interview, drop me a note and we can chat about specifics.
This interview took place in October.
My questions are in bold italics and their responses follow in black.
Let's get started…
OVERVIEW
How old are you (and spouse if applicable, plus how long you've been married)?
I am 42 and my wife is 40 years old. We've been married for 13 years and counting.
I'll jump the gun a here and say that marrying my wife was the best gift and decision of my life for reasons beyond words.
Do you have kids/family (if so, how old are they)?
We have 3 kids.
We have twin boys who are 7 and a girl who is 5 years old.
What area of the country do you live in (and urban or rural)?
Both my wife and I grew up in the Bay Area in California, but have since relocated to the Boulder, Colorado area a few years ago.
The catalyst for our relocation was to improve the overall quality of life.
What is your current net worth?
Our current net worth is $4.2M in total.
There are still times when I pinch myself every time I see this number and by no means do I take this for granted. It has certainly been a lot of hard work but we also feel blessed to be in this position.
There was no inheritance involved as I am a first generation immigrant who came to the United States at the age of 6 and effectively started working at the age of 7 and pretty much have been for the majority of my life. More on this later.
My point in addressing this isn't to boast, but to encourage. As my family and I came to the US with the clothes on our back and $200 in our pocket, I didn't know a single word of English when we landed at the airport. If I can do it, so can you!
What are the main assets that make up your net worth (stocks, real estate, business, home, retirement accounts, etc.) and any debt that offsets part of these?
$150K in cash
$900K in Taxable accounts
$1.6M in 401k, IRA and Roth IRA's
$300K in 529 Accounts
$1.3M primary residence
$600K Rental Property
Only debt is a mortgage of $650k
EARN
What is your job?
Like many who came from the Bay Area, I have been in high tech for approximately 20 years professionally in various sales and operational roles working up the corporate ranks and currently at a Sr. Director level.
My wife started her career in the hospital, then transitioned into her own business. But since having our kids, her calling in life right now is to be a homemaker and I am grateful to have such a life partner in life.
What is your annual income?
Overall income is approx $420K in total annually. $375k of which is from my primary job (majority of this is from base salary + an annual bonus + stock options/ESPP's).
The rental property, which I just purchased this year will net approx $30K annually.
The remainder of $15K comes from various dividend generating stocks from my taxable accounts.
Tell us about your income performance over time. What was the starting salary of your first job, how did it grow from there (and what you did to make it grow), and where are you now?
As mentioned above, I am a first generation immigrant who moved to the United States at the age of 6. We were living with my grandparents for the first 2 months, but after he suffered a massive heart attack, we were forced to move out of their house.
My dad had just started working a minimum wage blue collar job and my mom worked as a nanny which required waking up at 5:00 am in the morning, taking 2 bus routes in order to arrive at the family she worked for 7 miles away by 7:00 am.
I woke up to countless cold breakfasts, walked to school and came home to an empty house in the afternoon for a few hours before my parents would come home from work. Then on the weekends, all of us would pack the cargo van we saved up to buy to sell a variety of things at the local flea market, rain or shine.
My life involved school Monday – Friday and the flea market on the weekends and this was my life from the age of 7 and came to a stop at the age of 13.
Although I didn't earn much money, the experience I gained in understanding the basics of buying and selling, work ethics and dedication was invaluable to my long term career.
My first paid job was a business which my brother and I created at the age of 16. He was older than me and we had connections with some of the local manufacturers of various tech products. Thus, we created a small distribution company where we would act as the middleman in purchasing and reselling products with a one day turnaround and profit the difference.
From the age of 16 – 18, I earned approx $25K per year doing this in the afternoons after I finished high school.
When I started college, I worked during the summers and focused on school during the school year. I was fortunate to have learned the skills of selling at an early age and was able to earn enough money throughout the 5 years I was in college (yes, I took it easy in college as I wanted to enjoy the experience). But I was blessed to have earned enough money in the 10 weeks of work to pay for my own college tuition and live frugally (yes, there was lots of ramen). Although I didn't get much of a break, I felt blessed that I didn't have to place any additional burden on my parents.
From the age of 19 – 23, I earned approx $30K per year.
At the age of 24, I graduated and had my first "real" job working for a well known retail store in a management position. But quickly learned that retail was not my cup of tea and although this was a management position on paper, it was still back breaking work.
Age 24, I earned $40K.
I then formally entered my professional tech career and started from the bottom. I purposely chose a small company where I started as an inside sales rep, but had to understand all facets of the business given the size of the company. From understanding sales to returns. Inventory control to shipping logistics. Products management to marketing. Accounts payable to accounts receivable.
There was not a single part of the business from front to back that I didn't have to touch. For lack of a better word, I worked like a slave to this small company but gained invaluable experience in my 2 years at the company.
From age 25 – 26, I earned approximately $35K per year. Yes, you read that correctly, I actually took a step back in income in order to get my foot in the door into tech, but like I said, gained invaluable experience.
With this broad experience in hand, I learned that my gift was still in sales and understood sales offered the propensity for me to control my own earnings potential. Thus I went to my first large publicly traded company and started my sales career.
I started as an inside sales person, but quickly moved up the ranks over the next few years and gained larger and larger territories and eventually worked into a management position overseeing all distribution throughout the Americas. Then during the 2008 period and the great recession, the company went through various downsizing, which provided me another opportunity to set up and into an operational role. I didn't have any experience up to this point, but took advantage of the opportunity and worked dual roles for a period of 3 years.
From age 27 – 32, my income started at $65K per year and when I left this organization, I was earning $170K.
Although this was a rewarding position, the company was struggling to grow for numerous years. I knew there wouldn't be additional opportunity and hence decided to look elsewhere and thought a larger company would provide additional upside.
I subsequently went to a large tech manufacturer. Years of sales traveling had taken a toll that I simply wanted to stay home more often than living in a hotel 50% of the time. This was also the time my wife and I seriously considered family planning, so hence I wanted to be home more often if and when we do become parents.
Thus, I took a position in the operations group at a large publicly traded company, but didn't realize that large companies move at the pace of the Titanic and certainly lacked the ability to pivot. I spent a little more than a year at this company and had enough with writing TPS reports and watching the clock all day.
Age 33, income was $180K.
I had always had an itch to join a pre-IPO company prior to my next move and the perfect opportunity came along. It was a late stage company that was HOT and although I had a take a initial step back in my salary, I wanted to gain the experience and scratch my pre-IPO itch.
Thus, I joined this fast paced, I take that back, CRAZY pace company and within the first year, the company successfully IPO'ed and went public.
The work certainly didn't die down from there, but only became more. But the experience I gained in having to build everything from the ground up and build out teams which can scale with the hyper growth stage of a company was invaluable.
I had just recently left this organization and it was a fantastic run. I was given more and more responsibility during this tenure here and proud to have been a long term contributing employee. This is where I had my kids and the company was great in terms of work life balance as it matured, thus the reason I stayed for such a long time as it provided a great balance.
Age 34 – 42, income started $155K and the high range fluctuated between $275K – $400K due to various grants, RSU's and the fluctuation between the stock price
What tips do you have for others who want to grow their career-related income?
Do more than what you are being asked. Take on more responsibilities, volunteer for roles and projects outside of your scope, even if you "don't" get paid for it, you will be rewarded over time!
Do this especially when you are young to broaden your scope and don't be afraid to fail. Do this before you have family commitments.
Whether you enter the corporate world or entrepreneurship, you must have a growth mindset.
What's your work-life balance look like?
I would classify myself as having a good work life balance.
But there are always constant pressures in work and the inability to truly control my own time.
Even though I work from home (even prior to the pandemic), most of my lunches are spent on meetings and what others who spend time on commutes, simply turn into additional hours of work which I put in.
Do you have any sources of income besides your career? If so, can you list them, give us a feel for how much you earn with each, and offer some insight into how you developed them?
As mentioned above, outside of the primary W2 income, I do own a rental property which was purchased earlier this year and generate positive cash flow.
I've also been working to diversify my taxable account portfolio over the last few years and created a dividend generating portfolio.
Even though I don't currently require the cash flow and basically reinvesting the dividends, this is intended as a potential source of income if I am to take a step back in my corporate work down the road or retire early potentially.
SAVE
What is your annual spending?
As I mentioned earlier and central to a lot of the themes of previous posts, marrying well is one of my biggest blessings. Not only is my wife a kind heartly God sent to me, she is also a frugal person and we share the same financial values.
As a family, we spend anywhere between $60K to $80K per year. I'm providing a range here mainly due to covid and the subsequent drop in travel costs. Plus, we've recently refinanced our home to provide some additional cash flow.
But in general, we are frugal people who value experience over material possessions.
What are the main categories (expenses) this spending breaks into?
Mortgage + related expenses = $38K ($650k mortgage, which is our only debt)
Groceries / Restaurants = $20K (yes, the kids are eating a lot more and this is one of our experience splurges once in a while)
Clothing = $1K per year, mainly for the kids as they outgrow their clothes
Gas / Car Insurance = $3K per year
Giving / Charity = $5K per year
Travel = TBD, not much since Covid started and we have mainly been staying local and exploring the beautiful outdoors Colorado going on hikes and various expeditions, especially since the kids are getting older now. But in years past, this category would normally drive our expenses towards the higher end as we love to explore new places and seek the variety of experiences traveling provides
Do you have a budget? If so, how do you implement it?
When I was single and just starting my professional career, my form of budgeting was to save my first portion of income regardless of how much I earned. My second portion would be given to various charities.
From there, I would pay for the mortgage and various necessities. My form of discretionary budget was in the form of a $300 cash withdrawal at the beginning of the month. Although I didn't earn points or rewards on this portion by utilizing credit cards, it was a hard line method in keeping me on budget for all related discretionaries.
Fast forward to now, we don't really have a firm budget as my wife and I are naturally not spenders at heart. Plus, our principles of first save, then give, then utilize any remainder for discretionaries have remained constant.
What percentage of your gross income do you save and how has that changed over time?
In short, it's around 25-35%.
I am providing a range here as we've recently refinanced our home which should yield some additional cash flow. Plus, I recently started a new job which offers a Mega Backdoor Roth 401K, so hence I'm still sorting out the details of our cash flow and how best to maximize these all options, while maintaining a sustainable daily cash flow.
We are blessed with having sufficient cash on hand, but we feel more comfortable holding onto these in case there are additional opportunities in buying additional assets (stock market or another rental house).
You've likely caught on to the theme by now, but we lean towards being natural savers in life. As such, when my wife was working full time, she was maximizing her retirement contributions. I've also been doing so for the better part of 15+ years now as well and we foresee this being the case for as long as I'm working in a job which provides sufficient income.
What's your best tip for saving (accumulating) money?
First, automate the process as you can't spend what you don't have.
Secondly, minimize lifestyle creep and never attempt to keep up with the Joneses.
Lastly, delayed gratification is something which can be learned and everyone should make attempts daily to think of others in "need," whenever a "want" creeps up in your own life.
What's your best tip for spending less money?
Spend money on experiences and not material things which pile up to collect dust.
Travel and food are our top discretionary expenses. When we are on vacation, we have no guilt in trying local adventures or foods.
Also, some of the best experiences are sometimes free. We are fortunate to live in a beautiful state like Colorado where trails, mountains, national parks and adventure are around every corner.
As the kids are getting older, some of our best adventures have been going on hikes, bike rides downtown and various ways of exploring nature. The best part about this, most of which are all FREE.
What is your favorite thing to spend money on/your secret splurge?
As we mentioned above, travel and food during non-covid times is our secret splurge.
For myself personally, I've always been a car guy growing up, so I'm always eyes various classics and yes, I'm tempted by the EV revolution occurring set by Tesla. However, the self disciple side of me as not allowed the wallet to open up for such a splurge as these are purely "wants" and not "needs" in life.
INVEST
What is your investment philosophy/plan?
I have always been using the KISS (keep it simply stupid) method of investing.
I primarily utilize indexes or ETF throughout most of my accounts with a diversified portfolio.
Again, no need to over complicate things in life as study after study shows that the amount of how much one contributes is more important than the % of return over time. As long as you are following the overall market and are diversified, simply allow your principal + additional monthly contributions compound over time.
What has been your best investment?
Finding a life partner with the same values has been my best investment.
This goes beyond the financial realm as a good life partner pays an exceptional dividend.
The second best investment is growing my career and earnings potential over time.
What has been your worst investment?
My worst investment was a hot tip I heard from a random guy I was playing a round of golf with.
Being young, dumb and naive, he shared a secret he heard about a certain stock set to explode. Without much thought, I quickly put $2k of my hard earned money into the stock thinking it would double or triple in no time. The stock exploded, quite literally and my investment quickly turned into a lesson for capturing a write off in that particular year.
What's been your overall return?
I have never calculated our overall return.
For us, we've been taking snapshots of our combined net worth ever since we got married. As long as our annual savings rate remains high and we continue to remain in the overall market, I'm not concerned with our rate of return.
How often do you monitor/review your portfolio?
I check it about once a week and together, we check it about once every 3 months together to review our net worth.
Otherwise, it's more of a set it and forget it type of mentality.
NET WORTH
How did you accumulate your net worth?
As I mentioned above, I am extremely blessed to have been in a position where work ethics were learned at an early age.
From there and for whatever reason I have yet to pinpoint, I've always been drawn to understanding basic personal finance principles.
Add earned income into that recipe plus the power of the overall market led us to our current position.
What would you say is your greatest strength in the ESI wealth-building model (Earn, Save or Invest) and why would you say it's tops?
I think both of our greatest strengths were our humble beginnings.
Those early childhood memories implanted a rudimentary instinct for survival which subsequently translated into an instinct towards saving your first portion.
What road bumps did you face along the way to becoming a millionaire and how did you handle them?
During the two major downturns, there were times when both my wife and I were afraid of the potential for a job loss and the uncertainty of the markets during it's spiral downward. But remembering what Warren Buffet said, "be greedy when others are fearful and fearful when others are greedy" kept us in the market during downturns.
The end result led to us continuing to buy assets at a discount during those tough economic years. Again, we certainly recognize we were blessed with continued employment during those tough times and many others experienced negative material impact.
What are you currently doing to maintain/grow your net worth?
Honestly, at this point in my career and life, I'm starting to realize that life is futile and can be taken away at any moment.
Being in our 40's now, we have seen various friends and family members, not much older than us and at times, younger, face their mortality.
As I am continuing to work, I will likely stay on the same path by spending less than we earn, while continuing to save and invest.
Do you have a target net worth you are trying to attain?
This is something which I'm trying to seek professional help with a CFP. I would classify myself as a person who is in the FIRE community, clearly not yet retired and will likely never be fully retired. But I've been so focused in the accumulation phase that I have yet to determine a firm plan for potentially backing off the accelerator.
Quick math says, I should have enough cash flow even without my W2 income to survive, but with 3 young kids in tow, I am not exactly certain of my exit strategy and how to gradually figure out a way to exit stage left.
How old were you when you made your first million and have you had any significant behavior shifts since then?
We crossed over the first million dollar threshold in 2013.
I had always thought when the moment came, it would be a momentous event where champagne would flow and fireworks would be set. But reality is, because you've put in the hours, diligence, time and sweat into achieving that goal, it's in essence somewhat anticlimactic.
What money mistakes have you made along the way that others can learn from?
First off, don't try to chase fast money or get rich quick methods. I don't call theme schemes as you would never realize it's a scheme during the experience.
But as a rule in life, there are never any free lunches, so why would that be any difference in terms of building wealth.
What advice do you have for ESI Money readers on how to become wealthy?
Find a craft in which you can work towards improving upon to build a solid income.
Marry well and take your time in finding the right partner in life.
Time is your friend, be patient and let your money work for you overtime.
FUTURE
What are your plans for the future regarding lifestyle?
This is where I would love to hear your advice.
From a cash flow perspective, I can technically afford to back down on the accelerator and potentially work a middle of the road corporate job. It would likely encompass less stress and potentially more freedom in terms of time. But given the scarcity childhood which I had, I acknowledge that I suffer from the "1 more year" mentality.
I've set a mental target in my head that I will make a hard decision to back off of work when I turn 45 years old. But I question myself if that is a "kick the can down the road" excuse or if upon defining a plan with a CPF to map out an actionable course, I would actually have the guts to pull the trigger.
For those who have crossed this road in the past, what would you recommend in terms of my next steps or mentality of approach?
What are your retirement plans?
Financially speaking, I don't foresee our lifestyle to inflate beyond COLA adjustments. We already live an abundant life with all of our needs and most of our wants met.
The only bucket list we would do is having the freedom and ability to potentially live in Europe for 3 -6 months out of the year. Again, this is to scratch the travel bug while we are still young enough to enjoy this element.
Plus, our kids are currently in home school, so that element of their schedule doesn't currently come into the equation. They love being in homeschool thus far, but if we do send them back or if they want to go back, this may change the equation for not being able to execute on this desire for another dozen years or so.
But in terms of activities, I don't foresee myself or my wife sitting on the front porch sipping on tea everyday. For myself, I would love to teach you married couples or young families the basics of personal finance 101 without needing to earn income through it. I would love to give back and help establish the next generation to set a firm foundation to build upon from. As for my wife, she enjoys making a variety of things with her hands to give as gifts or sell for fun.
Are there any issues in retirement that concern you? If so, how are you planning to address them?
My biggest concern if we were to charter the FIRE course in life is health care needs, managing cash flow requirements and as I mentioned, overcoming my 1 more year mentality of scarcity.
Again, I would welcome any input for this group of readers to help provide guidance in any of these areas.
MISCELLANEOUS
How did you learn about finances and at what age did it "click"?
As I mentioned, I started working at the flea market at the age of 7. I distinctly remember when I was 7 and I sold something for $3.50 and a man handed me a $5 bill. Instead of giving him $1.50 in change, I gave him $2.50 in change as I didn't fully understand subtraction at that point.
The reason I remember this distinctly was because my mom stepped in on my defense and tried to get the $1 back. But the hard nosed man was insistent that I was the one who made the mistake in the first place.
The $1 lesson was one of the most valuable lessons in life as it taught me two things. One, just because I was a kid, the realities of life provide me no grace and I have to watch out for myself. Two, know your numbers and don't ever make simple financial mistakes.
Who inspired you to excel in life? Who are your heroes?
My parents.
Having witnessed my parents' work ethic and being part of a contributing member of the family taught me first hand about love and sacrifice.
Seeing the hustle which my parents had in their late 40's and early 50's was inspiring. They each worked multiple jobs and always left before sunrise and came home after sunset. Never complaining, never wishing for anything beyond providing for the needs of the family.
Do you have any favorite money books you like/recommend? If so, can you share with us your top three and why you like them?
When I graduated college, one of my friends gave me this book called, "The Millionaire Next Door". Most here likely have read this and have their own commentary. But it was eye opening for me and was likely one of the most influential books which set me onto my financial course.
My other favorite read was, "The Richest Man in Babylon" and provided great lessons on ways to create, grow and preserve wealth.
The last book is likely one which most will not think of, but it's actually the Bible. Did you know that the topic which is discussed the most in the Bible is on the topic of money. There are numerous verses throughout the Bible which discuss various principles and facts related to money which are age and time tested principles to abide by.
Do you give to charity? Why or why not? If you do, what percent of time/money do you give?
Yes, I do give to charity and I will be the first to admit, I need to step up my overall giving.
My wife and I along with our kids are actively seeking ways and setting a budget in growing this muscle. We've recently started making care packages for the homeless on a monthly basis and keeping those in the car as we drive around the city. Whenever we see a person in need, we would stop and provide a tangible care package containing food, water, clothing, toiletries and other items. This has yielded our eyes to be open to the needs of our local community along with getting the kids involved as they give a portion of their allowance to the care package fund and actively be on the lookout for people in need during our drives.
The kids have also recently wanted to each sponsor a child from Compassion International and would each give me $2 from their monthly allowance. We are now sponsoring 3 kids (which share the same birthday as our kids).
We will continue to seek out ways to build and develop this muscle in more material and tangible ways.
Do you plan to leave an inheritance for your heirs (how do you plan to distribute your wealth at your death)? What are your reasons behind this plan?
Yes, the plan and intent right now is to leave them with an inheritance. But that may change depending on their character as they mature in life.
The current plan is to provide them a gradual distribution with the majority being later in life. But our intent and hope is that they would not rely on this money and we do not intend on telling them about this potential inheritance until they are capable, self-sustaining adults in life.
Our hope is that this distribution will be a supplement versus a dependency. But they are so young right now and our plans could change over time.