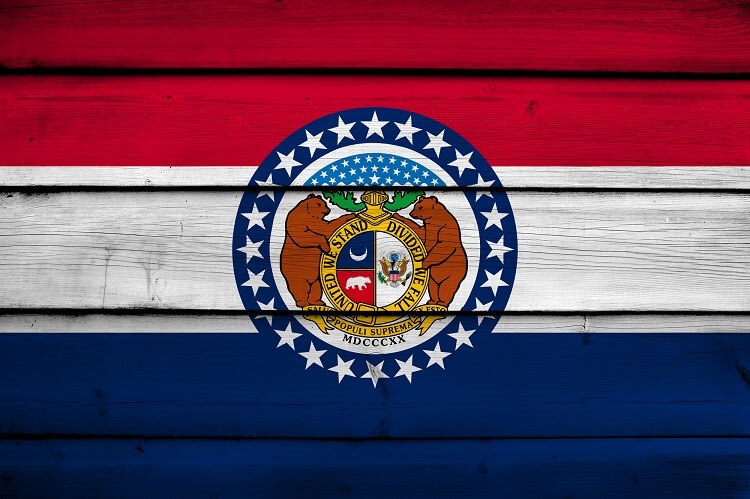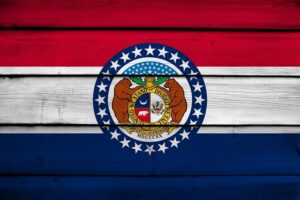 Here's our latest interview with a millionaire as we seek to learn from those who have grown their wealth to high heights.
If you'd like to be considered for an interview, drop me a note and we can chat about specifics.
This interview took place in October.
My questions are in bold italics and their responses follow in black.
Let's get started…
OVERVIEW
How old are you (and spouse if applicable, plus how long you've been married)?
I am 33 and my wife is 31.
We have been married 6 years.
Do you have kids/family (if so, how old are they)?
We have one son who is 3 and are hoping to adopt.
What area of the country do you live in (and urban or rural)?
We have always lived in the suburbs of secondary tech markets but just moved to 1.7 acres in Missouri.
What is your current net worth?
Around $1.4 million.
What are the main assets that make up your net worth (stocks, real estate, business, home, retirement accounts, etc.) and any debt that offsets part of these?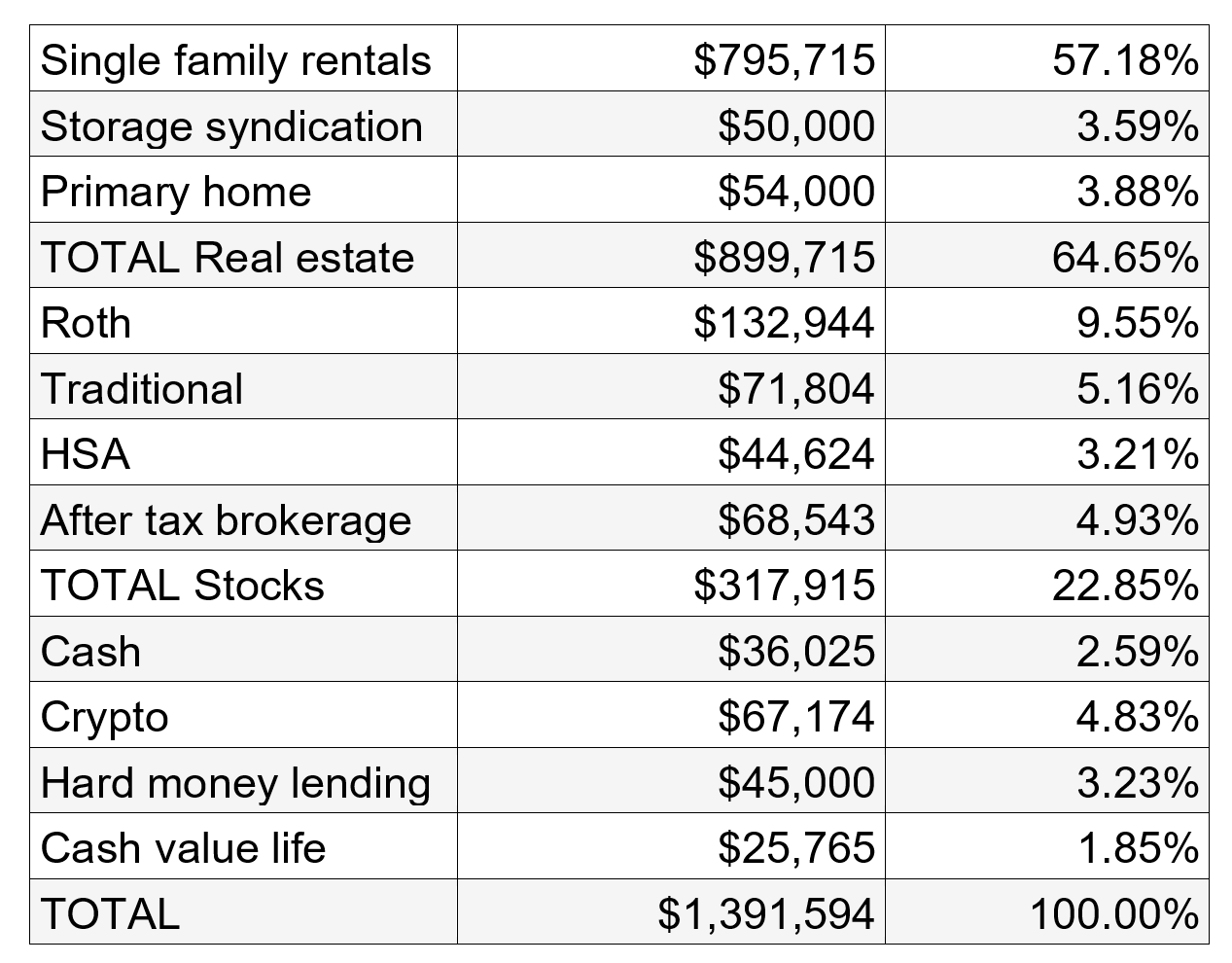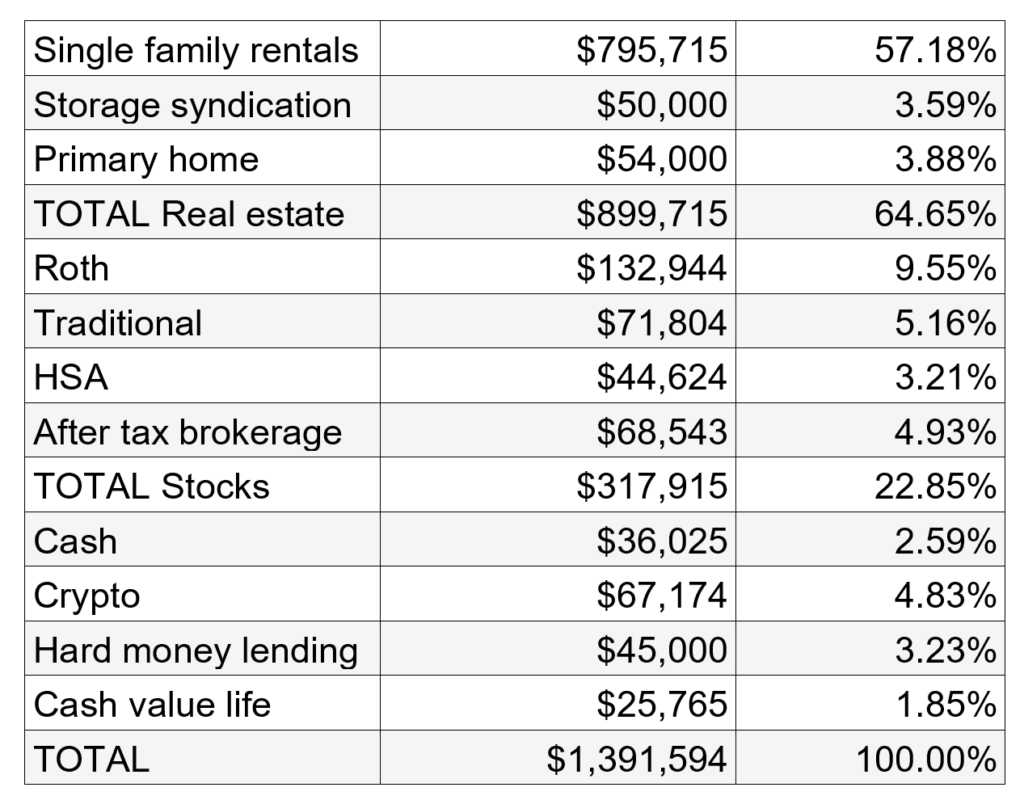 To touch on debt we have 48% equity across our rental properties and 24% equity in our primary home, no other debt.
We also have 205k in equity pending a sale from the single family rental category that will likely be reallocated to 50k to storage syndications and 50k to Roth/HSA in the coming month (with 105k to cash/TBD).
As I speak to de-risking our portfolio later I feel I need a disclaimer that earlier this year I trimmed our holdings to lock in a 100% return on the 2017 crypto purchase. As we'll be holding so much cash I may let it climb above 5% of net worth.
EARN
What is your job?
I work in software sales, primarily in FinTech.
My wife is a freelance copywriter.
What is your annual income?
We have averaged around $127,000/year for the last 8 years
Tell us about your income performance over time. What was the starting salary of your first job, how did it grow from there (and what did you do to make it grow), and where are you now?
During college, I did summer sales and made 23k the first summer and 45k the second summer.
In the third summer, I officially made about 12k (nothing because of tax write-offs) and had a good time exploring DC being burnt out.
After college, started at $14/hr plus a small commission. My top years were around $145,000, not including the payout from a company acquisition.
I rapidly scaled my income in my first eighteen months going from an annual salary equivalent of $29k to $35k, $55k, $65k, and $70k by putting in extra time and overachieving on commissions. That included getting promoted from setting appointments to closing deals, being the top rep in my segment, and the #2 rep out of 50 company-wide. Making President's Club and getting a Rolex was pretty nice too. But it was also really tiring and a lot of pressure to stay on top.
After 2.5 years, I moved into a quasi-director role with a startup. After a couple of successful years and a sale of the business, had a falling-out with my direct report (the CEO) which led to me getting fired. The politics and work-life balance prevented me from viewing management as a path I wanted to take. I really viewed sales as a means to an end, and focused more on work-life balance after that experience.
I took a few other roles as an individual contributor and my earnings dropped as I devoted less energy towards my profession.
Eventually, I moved across the country for another startup, only to have them be acquired two months later. I began contemplating a career shift and then the pandemic hit. Our leadflow/workload decreased dramatically, and eventually I became tired of sitting in my home office twiddling my thumbs and decided it was a great time to take a sabbatical while my wife went back to work.
Originally, when I quit, I wanted to fully switch careers. I saw all the bad management within tech and after experiencing what an amazing work-life balance looks like for my wife with contract work am wondering how could I ever go back to full time. Of course, we'd like to share the home and career responsibilities a bit more evenly, but finding the right role is definitely a challenge. Plus not being a W-2 employee can make it a lot harder to continue to invest in real estate.
Being able to be flexible, go on trips, work hard, take a few days or a week off and not worry about it…or take an entire month and work only 5-10 hours per week to keep clients happy…you can't argue with that. Working full time, you give up so much. Sure, it'd be nice to increase our income…but why? I made a bigger salary than my father did his entire life in the year between my junior and senior year of college. I'm happier with less. Saving is our superpower. We get a lot out of our $50-55k per year spending.
My wife's first job out of college paid $20/hr. She later took a full-time marketing role at a startup with a $38k salary, and worked up to $55k over her two years there. After that, she chose to stay home with our son for the first few years of his life while doing a little bit of freelancing on the side.
When the pandemic hit and I needed a sabbatical, she took on some more freelance work. She was able to scale pretty quickly, and her typical rate these days usually comes out to around $75/hr.
2010 – $22,785
2011 – $45,457
2012 – $0
2013 – $26,651
2014 – $142,484
2015 – $136,683
2016 – $110,261
2017 – $166,593
2018 – $155,162
2019 – $132,030
2020 – $100,551
2021 – $73,000
What tips do you have for others who want to grow their career-related income?
Network with those in the position you'd like to be promoted to and find out what they did to get there.
Work hard especially in the first year with a new company to stand out and have more opportunities for advancement.
If you can develop a skill that you can turn into a freelance or consulting career, it's an awesome opportunity, and in most cases, it's better to bill by the deliverable, not by the hour.
What does your work-life balance look like?
Our work-life balance is AMAZING (most of the time).
In the past year, we've had the opportunity to travel a lot, despite Covid. Being able to work remotely and having the flexibility of a freelance career has made it so easy to take a day or week off, or work a week remotely, see new places and design a new status quo for our family.
We've also developed a lot of empathy for each other as full-time workers and stay-at-home parents. It's easy to have a "grass-is-greener" outlook when you've only done one or the other, but the reality is that they're both really demanding jobs. Just different kinds of hard.
Do you have any sources of income besides your career? If so, can you list them, give us a feel for how much you earn with each, and offer some insight into how you developed them?
We own three rental properties that bring in about $1000 per month profit between them all. When the leases expire, that should increase to about $1500 per month. Each of those properties started out as our primary residence, which added around $70 per month in profit per property in loan rates.
Obviously, that means we've moved a lot. We've had to be a bit flexible and take new opportunities when they came along. We intentionally saved money aggressively while we had two full-time incomes to be able to take those opportunities and build our portfolio. We knew that later in our lives (and once we had kids), we probably wouldn't be able to have the same level of flexibility.
The real estate market was rapidly appreciating and we contracted with builders 8-12 months ahead of completion, meaning we walked into a year of appreciation with only a $5-10k construction deposit at risk.
SAVE
What is your annual spending?
About $50-55k per year.
We should hit $60k this year, which includes a month in Costa Rica, a trip to the World Series (Go Braves!) and a lot more local travel due to our flexible schedule.
What are the main categories (expenses) this spending breaks into?
Housing has typically been our biggest expense and has averaged around 40% of our "budget." We did however just cut that nearly in half with our move and are also 15 minutes from family.
We typically watch categories like eating out and travel.
We consistently give 10% to Tithes.
Do you have a budget? If so, how do you implement it?
We don't have a formal budget, and never have.
We do have a few categories we audit once or twice a year and I did total all of our spending for the last 12 months to get a better idea of what an early retirement would look like.
We're both pretty naturally frugal, so saving is our default setting.
What percentage of your gross income do you save and how has that changed over time?
I haven't really calculated "saving" as a metric. It just hasn't been important because when we make more, we're not going to spend more.
I never viewed my sales income as something that was long-term. We've saved as much as we could (within reason).
If I found a career or business that I loved, I would likely increase spending…but that's a tough switch to flip. Even this last year of my sabbatical, our initial plan was to have a 0% savings rate, but we'll likely be closer to 15-20%.
What's your best tip for saving/accumulating money?
Marry someone who isn't a spender. 😉
I love the principle "live like a resident". As your income grows delay inflating your expenses for a few years.
What's your best tip for spending less money?
Buy used.
Cars, furniture, tools lose a lot of value after a year or two.
What's your favorite thing to spend money on?
Travel and other memorable experiences.
INVEST
What is your investment philosophy/plan?
While I regret my whole life insurance, their 1/3 stocks 1/3 real estate 1/3 life insurance philosophy always has resonated with me (although I'll take 2/3 real estate and no insurance). Personal finance is very personal, and every situation is different.
I'm not sure where I'll be 10 years from now so I try to keep diversified between real estate/stocks, Roth vs. traditional, etc., to have options in the future.
What has been your best investment?
We put 5% down on our second townhome in 2017.
After closing costs, and buying a fridge and blinds we were into it right at 16k.
It currently cash flows 6k a year and our equity has increased 12x.
What has been your worst investment?
While in college I turned a 10k interest free student loan into 100k trading Apple options before losing 50k in a week and all but 10k of my gains.
I did get to carry forward a tax loss for many years. 🙂
What's been your overall return?
My individual stock returns (which make up less than 5% of net worth) have typically trailed the market although the last couple years my heavy concentration in tech has outperformed.
The rest of my stock index funds have slightly underperformed due to cash drag.
Our real estate has been a home run with returns off the charts.
How often do you monitor/review your portfolio?
For my hobby individual stocks, way too often, at least 2x daily.
Retirement accounts quarterly.
NET WORTH
How did you accumulate your net worth?
We focused on saving early in our marriage when we were both working and have been blessed with great returns on our investments.
Real estate appreciation has accounted for $615k of our net worth at conservative valuations, or about 45%.
We will realize about $150k of that selling one of our homes this month.
What would you say is your greatest strength in the ESI wealth-building model (Earn, Save or Invest) and why would you say it's tops?
I think that all have had their time to shine in our journey.
Initially earning was a huge strength but after a few years it didn't need to be since saving was what I'll call our greatest strength.
We've been blessed with a bull market so I hesitate to call investing our greatest strength.
I'll get back to you in 5-10 years.
What road bumps did you face along the way to becoming a millionaire and how did you handle them?
I definitely struggled with burnout in sales and fought it for a few years before trusting the math that we would be fine to go a couple years without adding to our savings as I figured out what was next.
The additional 3-4 years of savings was also huge in buying one more home and maxing retirements accounts/HSA contributions.
What are you currently doing to maintain/grow your net worth?
I've been chatting online with millionaires all day. I have enjoyed sharing perspectives with other millionaires/those on their way in the MMM forum.
I'm focusing on a diversified approach and decreasing risk in our portfolio.
The biggest task we're working through is how to design a life that we love and don't need a vacation from.
Do you have a target net worth you are trying to attain?
At 2.5 million I would feel extremely comfortable with FatFire.
That being said we are fine to decrease our savings rate substantially and coast to that number, we are focusing much more on life design.
How old were you when you made your first million and have you had any significant behavior shifts since then?
32. Not specifically since I was on sabbatical at that point but it has impacted how much of a rush I've been in to get back to full time work.
My focus is more on finding a job/contract work that I enjoy and is sustainable in the long term.
I'm also focusing a lot more on creating passive income streams than just increasing net worth.
What money mistakes have you made along the way that others can learn from?
I have purchased 2 whole life policies, the first I paid into a couple years before finding a friend at NWM who helped me realize that the 'first' one was worthless. I've paid into the NWM policy enough for it to sort of make sense to keep.
Also due to those financial advisors recommendations I contributed exclusively to Roth when my tax rate was the highest it's been.
What advice do you have for ESI Money readers on how to become wealthy?
Start today! Recognize the value of having time on your side and make some sacrifices for a couple years to jump start your retirement, no matter where you are in the journey.
Trust the process, you don't need to win the lottery with a meme stock, time the market, or take other unnecessary risks.
FUTURE
What are your plans for the future regarding lifestyle?
We are driving toward both of us working part time and continuing down the path to downsizing jobs.
I am looking forward to spending more time on gardening and more time with family.
What are your retirement plans?
This is actively in the works.
We just moved to be close to K's parents who are close to retiring and we will figure out some of it together. I have always wanted to have a big garden and also want to build a chicken coop and treehouse. We both are looking forward to quite a few home improvement projects.
I am trying to figure out how to translate my skills to contract work.
Are there any issues in retirement that concern you? If so, how are you planning to address them?
I do worry that our son/future kids will think we are bums. I would like him to see us work.
I look forward to including him in chores with the garden and chickens in the coming year.
MISCELLANEOUS
How did you learn about finances and at what age did it "click"?
I worked on a farm through high school, and when I returned home between my freshman and sophomore year of college, my mentor/boss at the farm introduced me to trading stocks. I fell in love with investing and changed my major from pre-med to finance in large part because I didn't want to have to wait until I was 40 years old to start investing.
But even though I've always worked hard, enjoyed investing, and been frugal, it all really clicked for me when I received around $150k from the sale of a business and knew that if my net worth was invested well, I could never save another penny for retirement and be just fine by age 60.
Unfortunately, that thought also made work a lot less appealing than it had previously been. That really was the first time I calculated net worth and dove into FI podcasts and tax optimization.
Who inspired you to excel in life? Who are your heroes?
My father inspired me to work hard and yet also to take every possible opportunity to support us at sporting events.
Before leaving for my first summer sales job I wrote down a goal to retire before my oldest child graduated from high school, despite not knowing anything about early retirement at the time.
I find myself idolizing those that prioritize life balance.
Do you have any favorite money books you like/recommend? If so, can you share with us your top three and why you like them?
Despite listening to a lot of FI podcasts I actually had not read Your Money or Your Life until this summer, and it was the final push for buying a house near family on some land for a garden/chickens/fruit trees. It really helped me think harder on how I spend my time.
I don't read a lot but listen to a lot of podcasts. I really enjoy Millionaires Unveiled, Earn and Invest, and the White Coat Investor.
Do you give to charity? Why or why not? If you do, what percent of time/money do you give?
We give to charity and like to find other ways to help where we can.
We have given a 10% tithe in addition to helping our congregation for a few hours each week.
I have not set up a DAF but do donate almost exclusively in appreciated stock.
It has helped keep us grounded in how blessed we have been in our jobs/investments.
Do you plan to leave an inheritance for your heirs (how do you plan to distribute your wealth at your death)? What are your reasons behind this plan?
This isn't something we've spent a lot of time discussing, nor is there a plan currently.
I would lean towards sharing wealth earlier than our death when it becomes less impactful but ultimately would focus more on teaching skills to be successful.