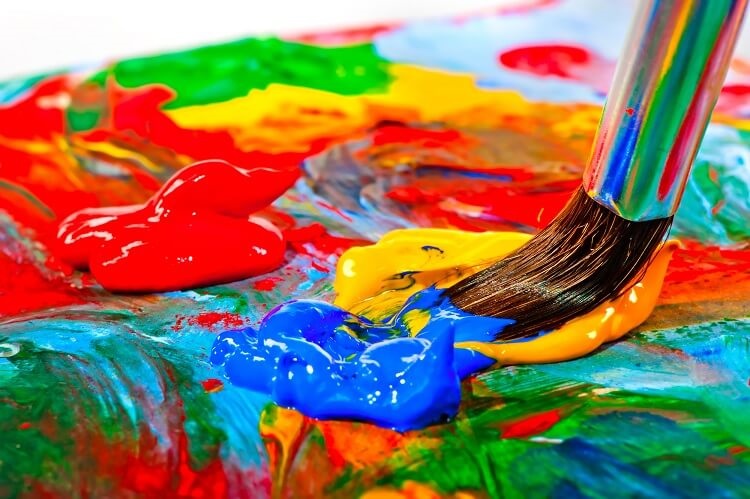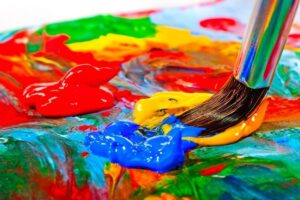 Here's our latest interview with a millionaire as we seek to learn from those who have grown their wealth to high heights.
If you'd like to be considered for an interview, drop me a note and we can chat about specifics.
This interview took place in January.
My questions are in bold italics and their responses follow in black.
Let's get started…
OVERVIEW
How old are you (and spouse if applicable, plus how long you've been married)?
I'm 63 this year and was widowed about a year ago.
By the way, as a point of information only, I am a woman.
We were married 19 years and together 21.
Do you have kids/family (if so, how old are they)?
We married late in life, so we weren't blessed with kids.
However, we WERE the very favorite Aunt and Uncle.
What area of the country do you live in (and urban or rural)?
Rural upper Midwest, and a second home outside a major Midwestern city.
What is your current net worth?
$1.5 MM-ish.
What are the main assets that make up your net worth (stocks, real estate, business, home, retirement accounts, etc.) and any debt that offsets part of these?
Two homes – equity in the homes is approximately $315K
Retirement accounts of approximately $1.0 MM
Cash sitting on the sidelines of about $200
EARN
What is your job?
I work remotely for a consulting firm specializing in the life sciences. We help pharmaceutical, biotech and medical device companies with quality compliance.
I'm at a VP level although my title is actually Senior Partner. I don't have any direct reports at this time, although at one point I had our entire talent team of about 40 people reporting to me.
My primary role is business development and technical support for our clients.
What is your annual income?
I make a base of $250K with a 40% bonus potential.
I also have an equity option potential if our company sells at the right multiple.
We are private equity owned and it's likely that there will be a liquidity event within a year or two.
Tell us about your income performance over time. What was the starting salary of your first job, how did it grow from there (and what you did to make it grow), and where are you now?
So this will be hilarious! I cleaned houses (because I found out I hated babysitting) when I was 11. I made $0.50 per hour.
My first real job was as the cotton candy and popcorn girl at our local state park concession stand and I was making a whopping $0.65 per hour. I was underage, and they didn't ask for a workers permit, so we just let that ride.
I did the usual working for a chain restaurant (Ponderosa) through high school. When I asked about the management program, I was told that "We don't hire young women unless they're divorced with two kids. You'll get a boyfriend and quit on us." So I quit on them without the boyfriend.
I stumbled into a great career at a global pharmaceutical company because they had a tuition reimbursement program, and they were very close to home. The hours in my department were strange so I never did use the program at the time, but I learned so much and found my calling. My starting pay was $18,000 annually and I thought I was rich!!
Unfortunately, the company sold my division so I went back to school to complete my undergraduate degree. I did my undergraduate as a non-traditional student. The Navy base near my home offered a 2 year program to their sailors, that was also open to the general public, so I went weekends for 16 months and came out with a BS in Health Care Management.
I worked in Credit/Collections at the local hospital during this time and they paid for my education. I think my job paid about $15,000 annually, but I didn't care about that – my goal was for them to pay for my education, which they did.
Shortly after completing my degree, I returned to the pharmaceutical company. I did end up using the tuition reimbursement program eventually – the company paid for my Master's degree.
Throughout my career with the company, I worked in both quality and manufacturing. I held progressively more responsible roles and really loved what I was doing, but as luck would have it, I became allergic to the drugs we made. So that was kind of a bump in the road. I left a second time and went to work for a non-profit that focused on supporting the government. My salary range during this time was about $25,000 – $34,000 annually.
It was lucky and I loved that job too. It was in Huntsville, AL at Marshall Space Flight Center, and I got to hang around with all kinds of guys who were geniuses in the Space Program. As a kid, I was a total space junkie so this was a blast. I made about $50,000 annually. After a couple of years, I decided it was time to go home, so I headed back up north.
Then I returned to the pharmaceutical company, at a starting salary of about $85,000 annually and progressed up to a salary of around $120,000 before leaving the company. All told, I had about 20 years of service with them and was eligible for a pension.
Fast forward several years and the company offered a pension buyout to those of us who were no longer actively employed. I took the lump sum and rolled it into my 401(k).It's been growing ever since.
A couple of side trips into quality jobs – one at the Wisconsin Manufacturing Extension Partnership that got me started on a consulting pathway. MEPs are government supported programs and every state has one. They provide consulting services to small and medium sized businesses at a very reasonable rate in the areas of quality, operational excellence and lean manufacturing. It was a great gig and paid about $80,000 annually. I loved it even though it was a pay cut. It was very rewarding.
Then I found my current employer. We were little more than a startup when I joined. A group of my former colleagues at the pharma company started my current company and recruited me.
I've worked remotely nearly the whole time I've been with them. With one exception where I was working at our San Francisco headquarters 2 weeks out of every month – in that case I had a corporate apartment in the Marina District. It was lovely and I very much enjoyed my time working from SF.
When I started I provided technical support and did much of the interviewing of prospective consultants to make sure they really had the chops to do the job. We built our reputation in the industry on the quality of the consultants we presented to our clients. That was my job.
I also did business development and helped to increase our client base. It was fun and every day was a new challenge.
Since then we've grown and were acquired by a Private Equity firm a couple of years ago. As a result of that, we've made a number of acquisitions of firms in complementary fields. So the growth and the additional capabilities have really enhanced our offerings and we're likely to be sold again within the next year or two. At that point I will probably retire. My current base is $250,000 and I have a 40% bonus potential as well as a small equity position.
What tips do you have for others who want to grow their career-related income?
I'd say a few things:
Be technically competent and continue to enhance your skills.
I'm prejudiced, but an MBA is an excellent investment no matter what your technical specialty. You'll be happy to know how to read a balance sheet, and to know that no one can pull the wool over your eyes regarding money and capital acquisitions, etc. Even if you seldom use the knowledge, it will give you tremendous confidence in your analytical abilities.
Build your network before you need it. You are your own best career advocate, be sure you know your own strengths and weaknesses. Play to your strengths.
You get what you negotiate, not necessarily what you deserve. Learn to negotiate. This is especially important for women, who mostly fail to negotiate for themselves. It's also important from a business perspective. How you negotiate for yourself is an indicator of how you'll negotiate on behalf of your company. You need to be good at it.
Enjoy what you do. Work takes up an inordinate amount of your time/life, so you might as well be having fun.
What's your work-life balance look like?
It's great right now. I work 40 hours a week and spend lots of time on my hobby.
I took up painting a few years ago after a health scare and I have found a new love. It's something that keeps me interested because there is so much for me to still learn.
I look forward to the time when I can devote myself to it full time.
Do you have any sources of income besides your career? If so, can you list them, give us a feel for how much you earn with each, and offer some insight into how you developed them?
Just my investments.
I do select dividend producing stocks so that I'll have some passive income.
SAVE
What is your annual spending?
It is approximately $60,000 routinely. However, in the last two years that number has been much higher because of some one-off expenses.
A new roof, new windows and a staircase down to the lake were all large planned expenditures at our primary residence. Those expenditures totaled about $65,000. I do hold an emergency fund and I also accrue for any planned expenses so that we have a slush fund ready when we need it.
I also incurred approximately $12,000 in healthcare related expenses due to my husband's illness and 2 health issues I experienced this year. Thank goodness, we had excellent insurance for all of this – the actual bills were well in excess of $200,000. Additionally, I had approximately $10,000 in funeral expenses – also, thankfully we had good life insurance.
What are the main categories (expenses) this spending breaks into?
For the routine expenses they are about as follows:


Do you have a budget? If so, how do you implement it?
I don't really have a budget. I just monitor my bank account for spending and if I feel like we're starting to spend too much, I ratchet it down.
Now that it's just me, that'll be even easier.
What percentage of your gross income do you save and how has that changed over time?
I'd say that aside from what I put into the emergency fund and the accrual for big expenses, I save everything else.
But with that said, I am actually investing it.
What's your best tip for saving (accumulating) money?
Live well below your means.
Automate the savings – if you don't see it, you won't spend it.
Also, know the difference between needs and wants. Take time to identify the best value for whatever you have in mind to purchase.
What's your best tip for spending less money?
When I was younger, I used to put my credit cards in a bowl of water and put them in the freezer. That way if I wanted something, I had to wait for my frozen cards to thaw out. Usually, I'd be over it by the time they were thawed.
Now, I just wait a bit before I make the purchase. It's been harder with the pandemic, because it's just too easy to press send. But I have pretty great self control.
Also, don't buy retail unless you find a great sale. Pre-owned cars are fine; we bought our boat used (very used), also my husband and I outfitted our Florida house with mostly auction and thrift store finds. Tip: The thrift stores in south Florida are like furniture showrooms at a fraction of the cost. Plus, it's so much fun to find a big bargain!
What is your favorite thing to spend money on/your secret splurge?
Art supplies, without a doubt.
I buy the very best art supplies available.
INVEST
What is your investment philosophy/plan?
I'm a straight up value investor. I make sure any stock I pick has a huge moat around it.
My personal finance hero is Warren Buffet and generally I pick stocks that are similar to the ones in his portfolio.
I also put the vast majority of my money in low cost Vanguard index funds and ETFs.
What has been your best investment?
Ok, this is where I become less anonymous.
Baxter Healthcare had a program when I worked there that allowed employees to buy stock at 85% of market value. It was a little more complicated than that, but for simplicity that's what we'll say. Anyway, when I was about 19, I asked a mentor if I should do it or not, and he said "If you don't, I'll give you the money and you can invest it for me." Which made me decide to invest. It also got me on the road to learn what investing was all about.
I bought my first house using Baxter stock.
What has been your worst investment?
During the dot.com bubble I bought some goofy stock that was supposed to be the next big thing.
I bought that stock (long since defunct) and a utility stock on the same day. The utility stock is still in my portfolio and has done very well. A reminder that you can be smart and stupid on the same day!
I only speculate with tiny amounts, so I think that cost me about $3,000.
What's been your overall return?
This is very rough.
I will say between 10 and 13% annualized.
It's kind of tricky, because Baxter had a slew of spinoffs and they are harder to track in terms of cost basis.
How often do you monitor/review your portfolio?
I look at it way too much.
I don't change anything much based on looking at it, but I still look at it too much.
Probably daily, but I'm trying to cut back.
NET WORTH
How did you accumulate your net worth?
Increased my salary, along with sensible investing.
I'd say getting the MBA was one of my best investments.
Also, raising my hand for various projects and other opportunities put me in a position to continue advancing. I did a stint at my current company where I was three weeks in Italy and one week home. What started as a 3 month project went on for about 18 months.
Be flexible, and willing to do what others aren't, it pays off.
Regarding the sensible investing, I definitely should have started earlier and made better decisions regarding my investments.
What would you say is your greatest strength in the ESI wealth-building model (Earn, Save or Invest) and why would you say it's tops?
Earning is my strength. I have been very lucky and blessed to be in the right place at the right time, and I've always tried to know what my value to the company is. I stand firm when I negotiate salary, and I ask for a raise when it is deserved.
Investing is second. I invested us in value stocks of companies I understood. You should never put your hard-earned money into a stock that you don't understand.
We also always bought houses that needed cosmetic work and fixed them up. We only ever had one that we didn't sell at a substantial profit.
What road bumps did you face along the way to becoming a millionaire and how did you handle them?
I had a tendency to be a miser. My husband helped me with that and I'm ever grateful that he did.
This is an important thing I want to share with the group. Don't get so caught up in making a living, or trying to do the FIRE thing, that you forget to enjoy the journey. We had two homes, one in the Midwest and one in Florida, and because I worked remotely we did the snowbird thing for many years.
I am so very glad we didn't wait until I retired. I have all those years of great memories now, which we would not have had if we'd waited. I still have 2 years before I reach Medicare/retirement age. So make sure that you are enjoying the journey as much as the destination!
I am glad that ESI writes about the fact that retirement isn't just about finances, life isn't either. Be sure to have some fun and splurge sometimes. The journey is important and we're not guaranteed tomorrow.
What are you currently doing to maintain/grow your net worth?
Pretty much just more of the same.
I had my finance guy run the numbers and he says I'm good until I'm 95. So, carry on.
Do you have a target net worth you are trying to attain?
Nope, I hit it.
It took me a while, but I'm happy to say I met my goal.
When I was young I used to say, "I don't want to be eating Alpo when I'm 65." I'm happy to report that I had chicken last night!
How old were you when you made your first million and have you had any significant behavior shifts since then?
I think I was 59 or so.
It has grown incrementally, but value stocks have fallen out of favor recently. I imagine they're due for a big comeback soon.
What money mistakes have you made along the way that others can learn from?
I started too late.
I was buying Baxter stock, but that's all I was doing. I always said "Money's full of germs, you've got to get rid of it!".
Also, I put money into a savings program at Baxter in the most conservative, little old lady fund they had. I was 23. Oops. So, be sure to learn what you can as early as you can.
What advice do you have for ESI Money readers on how to become wealthy?
I guess my advice would be stay the course.
Start early, improve your skills, pay yourself first, and be greedy when others are fearful – to quote my hero.
FUTURE
What are your plans for the future regarding lifestyle?
I'll be retiring in the next couple of years
I'll sell the second house, and stay up north with vacations to somewhere warm during the winter.
What are your retirement plans?
I'm going to paint morning, noon and night! It won't cost much.
I might even try to sell a few of them.
Are there any issues in retirement that concern you? If so, how are you planning to address them?
Like everyone, healthcare costs.
I've had a couple of health issues already, so it's scary to think about how catastrophic it can be if you don't have adequate medical coverage. It's the main reason that I haven't retired already. I'll be finding a good supplemental insurance once I hit Medicare age.
MISCELLANEOUS
How did you learn about finances and at what age did it "click"?
I was about 25 when I started to read some books. Most of it was way over my head, but if you just keep reading, eventually some of it sinks in.
Plus, around then, the old ladies started these investing groups that you could join, and they wrote articles about how they made their selections – that was super helpful.
Who inspired you to excel in life? Who are your heroes?
I guess I'd have to say a dear friend of our family who was a woman who could do just about anything. She ran a farm, raised her kids, broke horses, and managed to be the most gracious hostess you've ever met. She kind of took me under her wing and encouraged me.
As far as investing – my man, Warren Buffet. He is so generous with his knowledge if you just listen and take action on what he recommends.
Do you have any favorite money books you like/recommend? If so, can you share with us your top three and why you like them?
A Random Walk Down Wall Street – way back in the day, it got me started.
The Intelligent Investor – super dense – you'll have to read it a few times but it's worth it.
The Millionaire Next Door – it taught me that consumption wasn't riches.
Do you give to charity? Why or why not? If you do, what percent of time/money do you give?
I do.
I give time to a local soup kitchen.
I give money to a soup kitchen in San Francisco's Tenderloin neighborhood because the nuns there do a fantastic job. I also give money to the Scleroderma Research Foundation because it is near and dear to my heart.
I guess I probably give around 10% between tithing at church and donating my time and money to the soup kitchens and SRF.
Do you plan to leave an inheritance for your heirs (how do you plan to distribute your wealth at your death)? What are your reasons behind this plan?
I've put everything into a trust, and when the time comes it will all go to charity.
But mostly, I plan on spending it and having a great retirement! We should all enjoy the ride!!