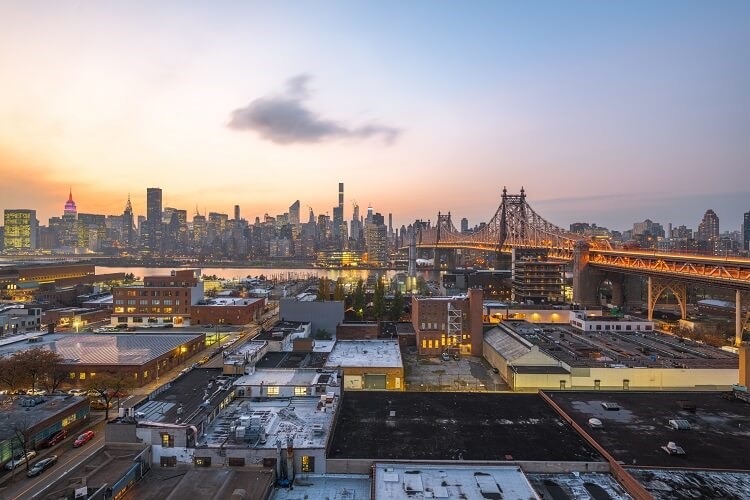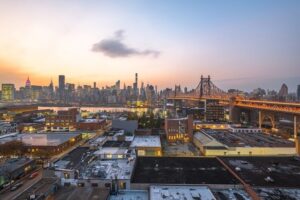 Here's our latest interview with a millionaire as we seek to learn from those who have grown their wealth to high heights.
If you'd like to be considered for an interview, drop me a note and we can chat about specifics.
This interview took place in May.
My questions are in bold italics and their responses follow in black.
Let's get started…
OVERVIEW
How old are you (and spouse if applicable, plus how long you've been married)?
I am 53 years old and my husband is 51 years old.
We've been married 25 years.
Do you have kids/family (if so, how old are they)?
We have three kids, 21, 18 and 15.
The eldest is graduating and looking for a job.
What area of the country do you live in (and urban or rural)?
New York, Queens, Urban.
What is your current net worth?
$3,445,610
What are the main assets that make up your net worth (stocks, real estate, business, home, retirement accounts, etc.) and any debt that offsets part of these?
Home: $1,300,000, mortgage $150,000
Commercial Property #1: $1,500,000, mortgage $320,000
Commercial Property #2: $700,000, no mortgage
Rental-Condo: $200,000, no mortgage
Whole Life Cash Value: $97,858
Annuity: $67,752
Savings: $150,000
Loans: $100,000
EARN
What is your job?
I was a practicing attorney, but quit to start a family. I've been a stay at home mom for over a decade. I started a management company to manage my husband's office and our rental properties.
My husband is a speech language pathologist that specializes in FEESST procedures.
What is your annual income?
My husband was making between $150,000 to $170,000 a year pre-Covid. Post Covid, he is making around $75,000 to $100,000. He works for nursing homes and ENTs and they were hit hard by the pandemic.
The rentals make $56,750.
My side hustles made $23,487.
Tell us about your income performance over time. What was the starting salary of your first job, how did it grow from there (and what you did to make it grow), and where are you now?
My husband's first job made $50/hour. He is self-employed. He took a course in doing a procedure that passes a scope up the nose and down through the throat (FEESST). After taking this course, his income increased dramatically.
Because my husband is self-employed, he needed to run his own office. Since I did most of the administrative work for him, I started a corporation to manage his office. He paid my company to manage his administrative tasks. My management company expanded to manage our real estate holdings as well.
My husband's business took a nose dive during the pandemic. People were not going to the doctors for routine check ups. We had to rely on unemployment and government loans. Most of the tenants did pay rent but at a lower amount. We had one tenant that applied for government funding. While the government funding helped, that tenant is still unable to pay rent, which hurts our bottom line.
Since the pandemic, business has picked up to half of what it was pre-pandemic. Most tenants are now paying their lease rent amount. No more government funding. It's been slow to rebuild, but we're making do. We have decided to rearrange some of our financial obligations and work on living off of what we now make.
What tips do you have for others who want to grow their career-related income?
My husband says to specialize in your given field. There's a lot of specialties in the field of speech, he chose to perform FEESST tests. By being one of the first in the field to specialize in this, he was able to carve out a nice living.
Now the field is changing and it's harder to demand the fees he was originally getting so he's branching out into teaching the procedure. He was always preparing for the time when the industry would change the way this procedure is paid.
Besides specializing, his next advice would be to keep on top of changes in your field and adjust accordingly.
As for me, I started my own business that was based on my husband's business. I figured since I was running his office, I should set up a formal business and get paid for doing the work. I could have done it for free since I'm his wife, but it's real work and should be paid as real work.
What's your work-life balance look like?
Our work-life balance is great because our jobs are flexible. My husband was able to make his schedule fit the children's schedules. His work schedule is set on a monthly basis by appointments. He was there for all the school and family events.
Since I ran my own business, I was able to work around the kids' schedule. I got to be a stay at home mom. I volunteered at my kids' schools. I was president of the PTA for a few years, which felt like a part time job. I cherish the time I was able to be involved with the kids' schools. I believe it's made a huge impact on my children's development.
Recently, my daughter told me that she felt I worked a lot. She said she saw me at my computer fielding tenant calls, paying bills, on the phone resolving financial issues. She didn't realize people would consider me unemployed. Yet, she felt I was always there for them. This made me happy.
Do you have any sources of income besides your career? If so, can you list them, give us a feel for how much you earn with each, and offer some insight into how you developed them?
The major source of income besides my husband's career has been our rentals and the tax savings due to him being self-employed. We are able to write off things that W2 workers are not able to write off.
I spent an enormous amount of time studying how taxes worked and how to set up companies to help save on taxes. I read a book by Wade Cook on how to set up management companies. It took several reads to get his concept but once I got it, I was able to use his concept to make money.
At first, it didn't seem like we were making that much money because setting up a corporation also comes with set up fees and additional costs. But after a few years, it started making money.
SAVE
What is your annual spending?
Last year we spent around $170,000.
What are the main categories (expenses) this spending breaks into?
Our mortgage was our biggest expense, but I recently refinanced it and the payments are much more manageable, from $4,000 a month to $1,000.
Our next biggest expense is insurance, whole life, term, disability, children's whole life, property, auto, umbrella.
Then eating out is next biggest expense.
Do you have a budget? If so, how do you implement it?
We do not have a set budget, but I record every expense into a bookkeeping software program, Quickbooks.
It takes a lot of time to input every receipt and it's worth it. I know how much we are spending and what we're spending on.
Knowing what we're spending on keeps me abreast of where the finances are headed and to adjust accordingly.
I reconcile every credit card and ask my husband about expenses I don't recognize. This is how we work together on our finances and stay on track.
What percentage of your gross income do you save and how has that changed over time?
Last year we saved about 12% of our gross income. We were able to save more when we made more.
Out biggest unknown expense was college tuition. It was difficult to save for something that we really had no clue what it will actually cost. We bought whole life insurance to save for college instead of doing a 529 plan. The tax savings from a 529 plan would not benefit us since we don't pay too much in taxes.
Out eldest is graduating from college this year. He went to a state university which saved us a bundle. I will admit we would not have known what to do if he went to an out of state school. We would have borrowed money and that would definitely have put a dent in our savings.
What's your best tip for saving (accumulating) money?
Don't buy into keeping up with the Jones. We set a standard for ourselves and kept to that standard. We buy the best we can afford and no more. We decide what is worth spending more on, like a decent car, and what not to waste too much money on, like clothes.
One area we did not spend too much money on was family vacations. Most people we know take a big annual vacation. We did take annual vacations but to places we could drive to. We did not fly often.
What's your best tip for spending less money?
Shop with intention.
It helped me spend less when I knew what we were saving for. It also helped knowing how much money I was spending on a certain category, like eating out for instance, and quickly adjust that spending when it felt like it was too much.
What is your favorite thing to spend money on/your secret splurge?
I love sweets, so I spend money on an everyday treat, like a bubble tea or something like that. It adds up but it makes life worth living.
My husband loves alcohol, so he spends his money on that. He drinks mainly at home so he was very happy to discover the Total Wine liquor store. My mother used to own a liquor store and her prices could never beat Total Wine.
We do a lot of home entertaining which is cheaper than going out but can add up. It's worth it.
INVEST
What is your investment philosophy/plan?
My investment goal was to be able to retire with assets that make me income with minimal work requirements. I decided that real estate was the vehicle to get this for me.
My family ran restaurants when I was young. They worked very hard. They worked so many hours that we never had a family life. Everything revolved around the restaurant. They did not attend any school events, let alone graduations. I remember telling my dad that I was getting married and the first words out of his mouth was "I'm busy that day." I didn't tell him when it was. But I wasn't surprised by the response. In fact, I expected it.
I didn't want that kind of life. I wanted a family life so I made up my mind to find something I could do that would give me the flexibility I needed to make money and have a family life. The only thing I could think of was to have my own business, a rental business. Once I decided on running a rental business, I directed all my attention to purchasing a two family rental, even though I had no money at the time.
I'm a very practical person. For example, I need to live somewhere. That means, I need to buy a home. Since I'm going to buy a home (never considered renting because that was like throwing money in the trash to me), I'm going to buy a two family home because I could live in one unit and rent out the other. The rent would help me pay the mortgage and home expenses. I would also save on taxes.
What has been your best investment?
Real estate.
Real estate keeps up with the markets while savings do not. The rents have gone up with the economy.
I'm able to accumulate wealth because of my real estate.
What has been your worst investment?
I don't know if it's my worst investment, but it's definitely the one that gives me the greatest headaches.
My commercial property #1 cost a lot to run. There is always something that needs to be repaired or inspected. New York City keeps passing regulations that are expensive.
Recently, due to a gas explosion in NYC, every commercial building now needs to have a gas inspection that runs from $895 and up and must be done every four years. That is only one of the numerous regulations passed recently.
If I'd have known how much it takes to have a commercial property in NY, I might have invested elsewhere or in another kind of property.
What's been your overall return?
I have not calculated this. My home has doubled in appreciation over 20 years, while Commercial Property #2 doubled in two years due to the pandemic.
Commercial property #1 has not increased significantly, especially given the money I pumped into it.
Since I started with nothing and now have a net worth over $3,000,000, I would say my overall return has been phenomenal.
How often do you monitor/review your portfolio?
Now that we are adjusting to my husband's part time work, I review our portfolio every month. I'm trying to organize everything and see where we can cut expenses and where we can enhance rental income.
I'm looking hard into rearranging the financing on my properties to see how I can make the most return. By refinancing our home mortgage, we lowered our monthly payments by $3,000. This gives us some breathing room until business picks up or I go get a job.
NET WORTH
How did you accumulate your net worth?
We accumulated wealth by investing as much as we could into real estate. I borrowed money from my aunt to buy my first two family home. I had no job at the time. I bought my first real estate and learned through renovating it and renting it out. The rent covered the mortgage.
I basically turned almost everything we did into wealth building. I bought a house to live in that also had an investment unit attached. I bought whole life insurance because I would own it eventually.
Every cash gift my children received was put into a bank account for them which I then invested in mutual funds. They could spend some of their cash, but most of it went into the bank. They now have over $20,000 each.
I did not do expensive vacations because this would cut into our cash.
We are about to change course on this now. We did buy new cars because I do not like fixing cars. Each car lasts us over 10 years. My husband bought a nice sports car for $40,000 which is used solely for his business so we write it off.
What would you say is your greatest strength in the ESI wealth-building model (Earn, Save or Invest) and why would you say it's tops?
I would say my greatest strength was studying wealth accumulation. I would not have bought my first house without reading about real estate investing. I had no role models to follow in my family. In fact, my family's real estate investments usually ended poorly.
According to the ESI model, investing is how I accumulated wealth. I did not have a job when I bought my first property and therefore had nothing saved. I borrowed to invest. That first property led to all the other properties.
I was very lucky with my first property purchase. It was a two family that needed a complete renovation. I got a deal on it because there were problems with it, but the bones were good. It was not the first house I made an offer on. It took several years for me to renovate it. I bought the house back in 1995 for $210,000 at 9% interest. I sold it in 2005 for $595,000. If I could do it again, I wouldn't have sold it. It was a good rental. I traded that for commercial property #1.
What road bumps did you face along the way to becoming a millionaire and how did you handle them?
My biggest road bump has been dealing with commercial property #1. It had a lot of problems and cost us a great deal in fixing those problems. If I sold it today, I would lose money on it.
I tried selling it but could not find a property to do a 1031 exchange in this market. I'm still working on the property. Thank goodness I had the funds to deal with the issues. Otherwise I may have lost the property.
That's the biggest issue with real estate, you need to have enough funds to back up whatever issues might arise. The problem is knowing how much you need to reserve for emergencies. But even with the problems, it is still considered a decent investment. I don't feel my husband and I will enjoy the benefits of this property, but my children hopefully will.
Whatever problems came up with any of our investments, I kept at the problem until I could find some way to resolve them. I asked people for help. It worked out great when it was the right people to ask. I didn't always ask the right people, which is part of the learning process. I read articles on anything that could help me manage properties. I adjusted my approach to a problem if my original approach wasn't working.
Sometimes you can throw money at a problem, but if you want to build wealth, you have to do that strategically or there's no wealth.
What are you currently doing to maintain/grow your net worth?
I'm currently working on enhancing the rents I collect.
I'm also working on reorganizing the financing on the rentals.
There's money to be made with the right financing structure.
Do you have a target net worth you are trying to attain?
I am working on having a $100,000 a year income from the rentals.
I am not at that point yet.
How old were you when you made your first million and have you had any significant behavior shifts since then?
My first million was due to having a home worth a million. It did not change our behavior because it was in the equity of the home and we were not going to sell or refinance it to get money out. So we didn't have any cash to spend.
Now that we are worth over $3,000,000, I'm a little less anxious about the future. The pandemic did scare me. I never thought the government could essentially take your property by putting in an eviction moratorium. The moratorium was the government's way of helping tenants but there was very little help for landlords, particularly small landlords. This made me rethink whether real estate was the way to go. It is, but now I'm focusing on paying off my mortgages versus investing in new properties.
What money mistakes have you made along the way that others can learn from?
My biggest mistake was trying to trade stocks. I will never do that again.
I lost around $40,000. I could have used that to buy another property.
What advice do you have for ESI Money readers on how to become wealthy?
When I started reading ESI, I didn't think I was a millionaire because I had no cash I could spend. When I read the millionaire interviews, I slowly realized I was a millionaire on paper. Having two properties made me a millionaire, but not the kind of millionaire who can go spending money like a millionaire. I didn't have cash saved either. I had everything in real estate.
My advice is to be true financial partners with your spouse. If you both don't agree, then it's much harder to become wealthy. I did most of the investing and tax strategy, but I had my husband's support.
We didn't agree on everything. He did not agree on buying whole life insurance but after 10 years of paying into it, he has now come around because he sees that it essentially pays for itself and guarantees the kids an inheritance. He also does not want me to buy any more properties because he's tired of working for properties. He wants to enjoy them now and I agree.
Building wealth has been a long hard road for us but we stuck with our plan and it's slowly coming together. Maybe if I had also worked, we could have become wealthy much sooner but we wanted to be there for our children. I especially wanted to be a stay at home mom due to my horrible childhood.
Our best investment has been the time spent with our kids. Everyone who meets our kids see the investment we made in them. The money is a bonus.
FUTURE
What are your plans for the future regarding lifestyle?
Due to the pandemic, we had to start relying on our rental income. Thank goodness I had slowly built up our rental properties. Because of the properties, my husband is not under great pressure to resume his pre-Covid schedule. We will adjust to our current income.
Our biggest expense currently is our daughter's college tuition. She attends a private art college in Manhattan. She is commuting and would like to move into the city. We are looking into ways to make this happen.
What are your retirement plans?
We do not plan for my husband to entirely quit his job yet, not until all our kids have finished college. We can manage with him working part time with our rentals, but we are not in a position to solely rely on our rentals.
Once we can retire, we are planning on staying in our current home for part of the year and maybe staying in Taiwan for the other part. Real estate in Taiwan is not cheap but rent is. Taiwan also has a great healthcare system. My son had to visit the emergency room once for an allergic reaction to something he ate. The hospital apologized that they had to charge us the full amount because we did not have insurance. The charge for the emergency room visit was $40.00.
We also plan on volunteering. My husband was very active in his church. We took a break from church when I got breast cancer. When we were getting ready to return, our church burned down. Covid didn't help the situation either.
I have volunteered for AARP's tax program. We are also looking into possibly fostering. I've been reading that there aren't enough Asian foster parents in the system. We'll see.
I will continue studying martial arts. I'm learning Bruce Lee's JKD. My husband and I are blue belts. My husband doesn't practice anymore due to a knee injury. I continue going to stay physically and mentally active.
Are there any issues in retirement that concern you? If so, how are you planning to address them?
I'm afraid I may lose my memory and the ability to control my money. I am looking into ways to help minimize loss of control over my finances and myself. Luckily I have kids I believe who will oversee our finances.
I'm thinking about this because I see my in-laws going through this right now. They are losing their memories slowly and have not given us kids complete control over their finances, which worries us.
My mother, on the other hand, has bought each of her kids a property in their names. She collects the rent while she's alive. She did not buy a property for my brother who does drugs.
She is thinking of asking each of the sisters, who she did buy property for, to give our brother a monthly stipend of $100 – $300 / month in lieu of buying him a property that he may lose due to his drug use. It's fair and I believe my sisters would agree to this. Of course nothing is in writing, so who knows what will happen.
MISCELLANEOUS
How did you learn about finances and at what age did it "click"?
I started reading finance books in law school when I should have been studying for exams.
The first book to make an impression on me was something called "More Wealth without Risk" or something like that. The book explained that if you cut costs on insurance and your taxes and items you need to buy, then you just made money without risk. You would have had to spend this money on items you have to have. If you can find ways to cut these costs, then you just made money.
The next book to make an impact on me was "The Millionaire Next Door." My husband and I didn't agree on finances until he read the book. After that, we were on the same page as far as how to spend money and invest.
The series by Carleton Sheets is what inspired me to purchase my first property when I had no money. Maybe I was too young to understand exactly what I was getting myself into at the time, but his series made me go for it. This is what started my whole journey into real estate investing.
Mr. Sheets series breaks down why to buy real estate and lays out ways to finance a deal with no money down. I didn't use any of the ways for a no money down deal, but the concepts helped me see how to finance a deal, which has helped me work out the numbers for each real estate investment. I have used his methods to do joint ventures with other people on real estate deals.
Who inspired you to excel in life? Who are your heroes?
No one in particular inspired me to excel in life. I just wanted to so I could escape my family.
I didn't grow up in a great family. There was a lot of turmoil. My family was all about money. Everything was measured by how much money you had or could make. Nothing else mattered. I wanted to make money so I could support myself and not have to have anything to do with my family.
My husband is my hero. He helped me become the person I always wanted to be. I have a very loving family today, which is more than I could ever imagine.
In return, I'm grateful I could build our portfolio for him to have a good life.
Do you have any favorite money books you like/recommend? If so, can you share with us your top three and why you like them?
The Millionaire Next Door: This book helped me redefine what a true millionaire is. I learned doctors and lawyers are not necessarily millionaires because of the cost of keeping up with the Jones.
Rich Dad Poor Dad: This book helped me see what I needed to do in order to be well off. I couldn't rely on just having a job to get rich. I had to think like an entrepreneur. I run my businesses as a business, even though most of my business comes from me and my family members.
Carleton Sheets: See above. I don't know if his series is still available.
Do you give to charity? Why or why not? If you do, what percent of time/money do you give?
Yes, we give to our church and to a few organizations.
My husband served on our church's board for six years. It was very time intensive. There were at least two meetings a month. He may serve again when he retires.
We donate to several charities. I would estimate our giving around 8% to 10% of our income.
Do you plan to leave an inheritance for your heirs (how do you plan to distribute your wealth at your death)? What are your reasons behind this plan?
I definitely plan to leave an inheritance for my kids.
I was watching a show by someone explaining how to indefinitely roll over an inherited Roth IRA. I didn't quite get it, but something he said stood out for me. He said that if you have the money, you should buy whole life insurance for your heirs to guarantee them something when you pass. Once that is set, then any money you have in your life, spend it while you're living. Enjoy the money with your heirs while you're still alive.
I thought, wouldn't it have been nice if my parents left me something. So, I bought whole life policies because I wanted to guarantee my heirs an inheritance.
Now I plan to spend my investment money on vacations with the family. We did not have many family vacations because I had been skimping and saving my entire marriage and now I want to enjoy the money with my loved ones.