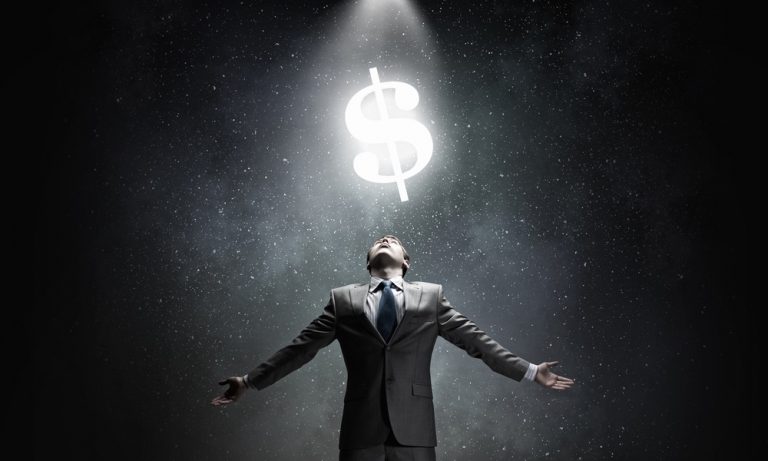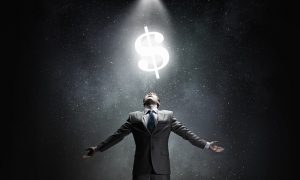 Here's our latest interview with a millionaire as we seek to learn from those who have grown their wealth to high heights.
If you'd like to be considered for an interview, drop me a note and we can chat about specifics.
My questions are in bold italics and his responses follow in black.
Let's get started…
How old are you (and spouse if applicable, plus how long you've been married)?
I am 53 and the wife is 58.
Do you have kids/family (if so, how old are they)?
We have two amazing daughters aged 24 and 22.
What area of the country do you live in (and urban or rural)?
We live in a highly taxed Mid-Western state.
What is your current net worth?
$1.987M
I keep track of things in Quicken so I'll use three significant digits here. 🙂
What are the main assets that make up your net worth (stocks, real estate, business, home, retirement accounts, etc.) and any debt that offsets part of these?
Primary home: $425k
Log Cabin: $300k
Retirement Accounts, IRA and 401k's: $1.138M
Personal stocks, cash, and mutual funds: $156k
Toys like boat, atv, snowmobile: $20k
Debt: ($52k)
What is your job (type of work and level)?
I am a senior level Systems Analyst and my wife is a Scientist. She has a PhD in Bio-Chem.
What is your annual income?
Mine: ~90k
Wife: ~105k
Bonus: ~ 15k
How did you grow your income so high?
Well here's where things get interesting. Neither of my parents finished high school and I have 3 siblings so we were quite poor. I have a very vivid memory of sitting at the kitchen table one night and my Dad asked my Mom if she deposited his check. Her reply, "yes". Next he said well how much do we have left. Her reply, "$1.74". Dad started to show, shall we say, consternation. It hit me very hard and I remember going to school the next day and telling my friends they probably won't see me any more since I'll be quitting school and going to work to help the family.
I've had a lifelong battle with OCD and I've always worried about money, among other things. I told myself I would never be in the situation my parents got into so I always worked and saved. The day I turned 15 ½ I started my after-school job and I've never not worked since that day. The problem with that was instead of focusing on my education when I was young I just worked.
Fast forward a bit: once all my friends started graduating college I saw them starting to buy new cars, CD's of the latest band…etc. I thought to myself wait a minute here I'm starting to look like a slacker.  I decided if they could do it so could I so I decided to go back to school, in this case a great tech school in the area.
Having graduated high school with a 1.83 GPA out of a 4.0 didn't really give me much of a head start. Here the OCD kicked in again and once I decided I was going to get an education too that was it, and I started to take summer classes to get caught up. I continued to work full time at night and went to school full time in the day. Once I realized I could actually learn something I kept it up all my life. I have a degree in Micro-Electronics, another one in Accounting and yet another one in Computer Science.
As an aside, when the wife and I built a home for our growing family I stayed involved as much as possible. For some crazy reason I was offended that someone else had to build my home so I learned what I needed to and started a company doing re-models and new construction myself. I've been a lifelong woodworker and a do it yourself kind of guy so it wasn't much of a stretch just a ton of work. I didn't build many homes but enough to say I made some money doing it.
Regarding my wife: it's easy to explain. She comes from an upper class educated family in South America. She didn't get money but she got an education.
What is your main source of income?
Income from our jobs is virtually everything. We're getting around $3k annually from a REIT's we've owned for years.
What is your annual spending and what are the main expenses you have?
Well we spend freely that's for sure!
For some strange reason we are very cheap when it comes to things like cars and houses. I still drive the Kia I bought for my girls to use when they started to drive. It was totaled out in a hail storm many years ago. Every quarter panel shows the telltale signs of teen drivers yet I still use it as my daily driver. Cars are a HUGE WASTE of money. We'll save like crazy then blow $15k on a boat or vacation…etc.
We don't actually budget anything; I simply keep track of it all. We spend around $8K a month on the same things as everyone else, Mortgage, taxes, utilities, dinner out, daughters college expenses…etc. Our planned retirement income is $5750 a month which if we try we can hit that number today.
How did you accumulate your net worth?
Well as I stated above, I decided I was not going to be in a situation where I was broke like my parents were/are. I've always worked and when I would get paid I'd save a significant portion. I can't say I did this every time but I saved early enough that for some crazy reason it really made a difference. Must have had something to do with that whole compound growth rate thing I hear people talk about. 🙂
I started to read everything I could about finance. I've read so much about finance I couldn't stack all the books in my house, but without question the best thing I came across early was from the guys at "The Motley Fool". Essentially what I figured out was virtually no one out performs the S&P 500 index over the long time so don't waste money on fees paying for under-performance via a managed mutual fund or full service brokerage house.
The majority of our net worth was gained on Wall Street. I did, and still do, a lot of home remolding and building so we've saved A LOT of money by me doing the work rather than having to hire it out. I can't explain why but I virtually never hire someone to do work for me that I can do myself. I had a neighbor once tell me that "I was quite a Renaissance Man". I don't know what that means but I think it's a compliment.
What money mistakes have you made along the way that others can learn from (or something you'd do differently)?
Mistakes….there's a lot of those.
After I graduated from Tech school I started to buy individual stocks in technology since that was my field anyway. Problem was I'd buy something, watch it go up $300-$400 bucks and sell it right away and convince myself I was a stock picking genius. I never bought and held anything, well other than the losers, I'd hold them forever.
I was in on the ground floor of a technology revolution and had firsthand exposure to the hottest companies out there yet I never held anything for fear of a loss. I couldn't comprehend a capital loss so I missed out on pretty much the whole dot com thing since I'd sell right away. For example: I took everything I had and bought 2000 shares of Apple Computer in 1986. I was the Apple Tech at the company I worked for. I sold it when I made around $500 bucks. Had I kept it…..I'll let you do the math. The list goes on and on.
Another mistake, I never made the slightest attempt in high school. Having parents who never graduated told me it was just fine to put in my time and get out since my main focus was making money and moving out. As a result I never made a decent salary until I was in my 30's and had some level of education. I've been playing catch up ever since.
What have you learned in the process of becoming wealthy that others can learn from (what can others apply to become wealthy themselves)?
This is a tough one for me because accumulating some comfortable level of wealth is so easy and pretty much everybody knows what is involved. Lots of things in life are difficult, trying to read and understand Steven Hawking's PhD thesis, difficult, String theory, difficult, seeing your wife in the ER having a heart attack, difficult, watching a loved getting radiation treatment, difficult, obtaining a net worth of around $1M in a lifetime well that one's a piece of cake!
I get very frustrated when I see the savings rates in this nation. It doesn't matter what income level you're at if you decide you want to be worry free then make it happen.
I try to teach my girls, and anyone else who will listen, this simple concept: get some level of education if possible and find employment that will allow you to live a simple lifestyle. Save anything beyond that and invest in index funds. That's it, there's nothing to it. Time takes care of the rest. The only hard part is establishing a living wage which requires education. I'm convinced virtually everyone can learn at any age if you put in the effort. I'm proof of that. I'm enrolling in a couple more night classes to keep up as we speak and I'm 53.
Don't waste your money on news cars or big houses. No reason to give away your funds to the city for taxes. We have the smallest house in our development. If you save in one area long enough you'll have resources to spend in others.
Lastly: if you make 1 dollar you spend .75c not the other way around. Again, this is so not complicated it just takes a little motivation. People tell me "well I don't even have enough to live on I can't save". My response is always "how much homework do you do on your lunch hour at work?"
What are you currently doing to maintain/grow your net worth?
This is another easy one! I love these softball questions. What are we doing, we go to work every day, we utilize our employers 401k plan and spend less than we make.
Do you have a target net worth you are trying to attain?
Nope.
What are your plans for the future regarding lifestyle (for instance, will your net worth allow you to retire early, downsize jobs, etc.)? 
Both my wife and I have existing health problems. We simply weren't blessed with good genes I guess. Nobody in their right mind would insure us so we have to keep working. The best we can hope for is to cut back to part-time so we can keep our employers' health coverage.
Next year my youngest heads off to dental school so we hope one or both of us can go part-time after that but that's it. We would be very happy if that's how things turn out.
Myself, if I have too much time on my hands I start to go off the deep end worrying about stuff. The OCD helps to keep driving me forward. I finally just had to accept it and figure I'll be working for a long time yet.
Is there any advice you have for ESI Money readers regarding wealth accumulation?
Everyone needs to stop this crazy fixation on consumption. As a nation we seem to feel we are entitled to live beyond our means with no consequences. If you are always in debt you will always have to answer to someone rather than call your own shots. If you're OK with that then fine just don't come to me and ask for part of my Social Security because you're broke and I'm not.
It's all about choices. Every night after work I climb into that beat up old Kia and smile knowing it costs me almost nothing to drive to the place I don't want to go anyway, work. The guy parked next to me, making payments on his Lexus, is a fool as far as I can tell.