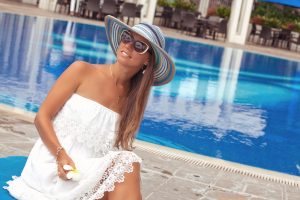 Here's our latest interview with a millionaire as we seek to learn from those who have grown their wealth to high heights.
If you'd like to be considered for an interview, drop me a note and we can chat about specifics.
My questions are in bold italics and her responses follow in black.
Let's get started…
OVERVIEW
How old are you (and spouse if applicable, plus how long you've been married)?
My spouse and I are both 39 years old and we've been married 12 years.
Do you have kids/family (if so, how old are they)?
We do not have kids. We thought we would when we were younger, but whenever it comes up we realize we love the life we have and don't have a desire to change it so drastically by becoming parents.
What area of the country do you live in (and urban or rural)?
We live in a small town in the beautiful Pacific Northwest.
What is your current net worth?
Our current net worth is $1.1 million.
What are the main assets that make up your net worth (stocks, real estate, business, home, retirement accounts, etc.) and any debt that offsets part of these?
Details:
$720K in retirement 401K, IRA, and Roth IRA's.
I recently started an HSA that has $3K, but will grow by the maximum each year.
I hold $25K in stock with my employer.
Our home value is around $575K
We owe $190K on a mortgage.
EARN
What is your job?
My field is workplace safety and my husband is a diesel mechanic. I have recently become a manger of a small team.
What is your annual income?
Our combined annual income is $220K.
Tell us about your income performance over time. What was the starting salary of your first job and how did it grow from there?
I was earning $40K out of college. I maxed out my salary to $65K working for the government 6 years ago and have more than doubled my salary since moving to private industry.
What tips do you have for others who want to grow their income?
My advice is to go to a reputable college, but select a field of study that will result in employment opportunities that are in demand and with good income potential.
You don't have to get straight A's, but you need to have the degree. I worked my way through college, so straight A's wasn't going to happen for me.
Then, once you have your degree and have had an internship, always negotiate your salary during the job offer process.
Don't be afraid to change jobs when you have maxed out your learning and earning potential. However, line up the next one before you quit the first. Quitting a job without another to move to is something I could only do now at this point of my career/net worth and it's a luxury to have that freedom.
Through your career you are learning your technical trade, but growing leadership potential as a strong communicator, presenter, listener, and highly engaged employee.
Also, be willing to move to another location for your work.
What's your work-life balance look like?
When I took on the management role, my work-life balance suffered.
I love my job, the freedom I have to shape it, and the people I work with. I am traveling more than I want to, but the salary is nice. It also allows me to live in a small town that I love. My plan is to work for another 5-10 years in a job that is more demanding of my time and energy, then retire early.
Do you have any sources of income besides your career? If so, can you list them, give us a feel for how much you earn with each, and offer some insight into how you developed them?
We do not have any other sources of income currently. I have been giving this a fair amount of thought lately, looking for what this could be for us.
SAVE
What is your annual spending?
About $110K. This is a very rough estimate.
What are the main categories (expenses) this spending breaks into?
This is tough.
$32K home mortgage (10 yr)
$6K groceries
$8K dining out
$10K auto
$4K clothes
$10K travel
$5K utilities
$10K home improvements
$20K misc.
Do you have a budget? If so, how do you implement it?
We have saving goals and we plan for that together. We do not budget though. We just spend what is left after saving.
I still wish we were better at this, but I also see that our method has worked for us.
What percentage of your gross income do you save and how has that changed over time?
We have always saved 15% of our gross income, from 22 years old.
It's been at 30% for the last few years.
When we were in our late 20's we used Dave Ramsey's advice to pay down debt, including the mortgage on our first home. We were putting 50% of our income to that for 7 years. We have always kept our expenses to a point that one of our salaries could meet that need.
When we bought our first home, we were young (26), our realistic lack of confidence in our re-employment ability if we lost a job and were tied to one area made us cautious. My husband narrowly avoided being laid-off during the recession, thankfully I was working for the government. Living below your means is the key here.
What is your favorite thing to spend money on/your secret splurge?
Good dinners out and first class flights every now and again.
I also splurge on clothes, partly because of my management type job, partly because I like cute shoes!
INVEST
What is your investment philosophy/plan?
We have paid ourselves first in saving directly to retirement accounts.
We are invested aggressively, mostly in mutual funds heavily invested in stocks.
10% of the retirement accounts are index funds.
I'm now trying to build up our after-tax assets, because we would like to retire at 50 years old.
What has been your best investment?
The stock market in general. Dollar cost averaging, nothing fancy.
We have stayed pretty diversified in all of the sectors, I think that's helped us.
What has been your worst investment?
Early on I tried "day trading".
It was in the strong market of 2002, so overall I actually did fine. I did lose a fair amount at the time on Sirius stock.
Although this wasn't an investment, I did learn to not "loan" money to family. If you can't give it freely, just don't do it.
What's been your overall return? (rough estimate is fine)
10% I think.
How often do you monitor/review your portfolio?
I review it monthly now. If the market corrects, I'll ignore it again because it'll be disheartening to see the numbers go down.
Right now, it's crazy to see our net worth is growing about $20K a month.
I started reviewing it at least every six months in 2006. Doing this is key to building wealth I think.
NET WORTH
How did you accumulate your net worth?
Earn, save, invest.
We have always kept our expenses so that we could live off one partner's income if need be.
We didn't listen to mortgage advice to borrow as much as possible. We also paid off our first home ($200K) in 7 years.
We have saved in company 401k's that are invested aggressively because we are many years from retirement.
What road bumps did you face along the way to becoming a millionaire and how did you handle them?
The market drop around 2009 was a time that we were continuing to invest 15%, although our net worth was going down.
We ignored it and continued to buy cheap stock, when it rebounded, it was very good for us.
What are you currently doing to maintain/grow your net worth?
We are reducing what we put to our 401K, realizing it will grow to more than we need if we just leave it alone until we are age 63 or so.
We are now looking for ways to bridge the gap between 50 when we'd like to retire (change careers, work way less, something different). We are building our after-tax investments.
Do you have a target net worth you are trying to attain?
$2.5M seems like more than enough to me. We see no point in leaving money to heirs, but probably will just because we won't want to run out.
How old were you when you made your first million and have you had any significant behavior shifts since then?
We just reached a million.
We have started spending more. Using the rule of 72 and 7% growth if we stop saving completely now we'll have 4 million at age 59. We don't need that much and we are still saving, I think we need to loosen up. Buy the hot tub, new snow board, newer car, etc now.
We never started out to be millionaires, we just want the freedom that it brings.
If you could rewind to when you first started out, what would you do differently? I never thought we would accumulate this much wealth. I don't think I'd do much different. I did cash out the $1,200 in a 401k I had saved from my first job. That was stupid.
If you had to give advice to ESI Money readers about how to become wealthy, what would it be?
I think Dave Ramsey said it best "If you will live like no one else, later you can live like no one else."
Don't buy the new cars and fancy houses when you are still figuring out your finances, wait for those things until you've secured your financial future.
FUTURE
What are your retirement plans?
Maybe flip houses, we enjoy doing that.
Then hike, garden, bike, ski, eat good food, cook, read the paper, watch the birds, travel a bit, and spend time with loved ones.
We have traveled all over the world and figure 13 days is the longest we enjoy being away from our home. So we likely won't spend too much in travel, but it will be good trips that we take.
Are there any issues in retirement that concern you? If so, how are you planning to address them?
Healthcare is a big concern if we retire at 50. It seems to be the big unknown cost to us. We are staying healthy by living active lives and saving in an HSA account.
MISCELLANEOUS
How did you learn about finances and at what age did it 'click'? Was it from family, books, forced to learn as wealth grew, etc.?
I have to thank my aunt and uncle for planting the seed of planning for retirement and going to college.
When I was 10 years of age, my older cousin had just started her first job and mentioned that she was saving for retirement. At first I asked why, because that seemed very silly to me. I read books and the internet to know what I know on this subject.
I have tried to talk to others to learn, but our culture doesn't really allow for that. Discussing money is taboo. I do make a point to strongly encourage young people to save 15% and don't touch it. My husband does the same with his young co-workers.
Who inspired you to excel in life? Who are your heroes?
I think I was inspired by my parents to work hard. I also know that they taught me that being poor is really tough, so I didn't want that for my life.
My heroes are strong women that make the life they want for themselves. People that speak up on treating women equally to men in the workplace inspire me. People that take calculated risks, live with courage, and have explored enough of this world to see other points of view and ways of life inspire me.
My close friends and family are people that I consider my heroes. They are everyday people that teach our children, protect us from harm, defend our freedom, and just live lives that bring goodness to other people's lives.
Do you give to charity? Why or why not? If you do, what percent of time/money do you give?
I give to Gofundme accounts when I find there is a need, usually someone in my community. I have been giving more recently, as I now realize I have an overabundance. It's really only been a few hundred dollars a year though.
I pretty much give when asked, but don't really seek out opportunities. My work schedule doesn't leave room to give my time at the present. This will be a priority when I retire though. I sort of think if I leave an inheritance to charity, that'll be my part.
Do you plan to leave an inheritance for your heirs? What are your reasons behind this plan?
We will likely leave enough to make life a little easier for our niece, she's the only child in our family. We may also do the same for our best friend's child. I think $100K would be plenty. The rest will go to charity.
I think paying for my own college and making my way in life has developed positive characteristics. I have seen others that have not had to do these things and I don't think it was helpful to their character/lives in general.