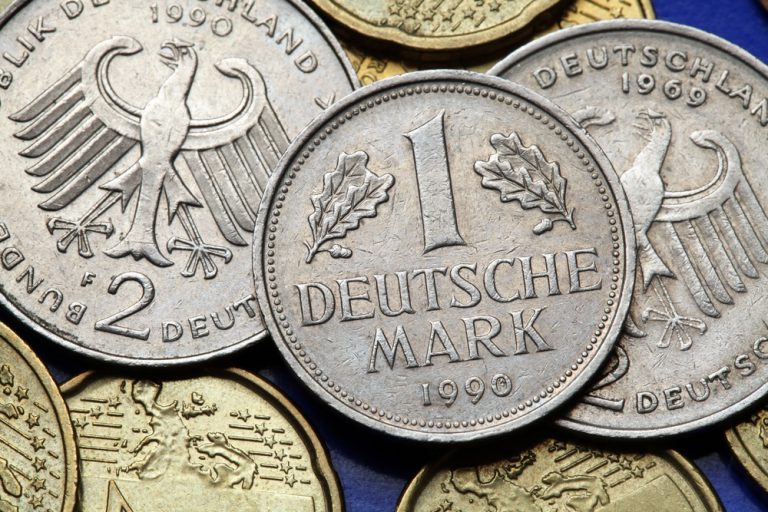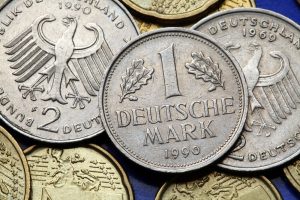 Here's our latest interview with a millionaire as we seek to learn from those who have grown their wealth to high heights.
If you'd like to be considered for an interview, drop me a note and we can chat about specifics.
My questions are in bold italics and his responses follow in black.
Let's get started…
OVERVIEW
How old are you (and spouse if applicable, plus how long you've been married)?
I'm 56 and my wife is 45. We've been married for over 5 years.
Do you have kids/family (if so, how old are they)?
I have a 13 year old daughter from a previous relationship. She lives with her mother in the Atlanta, GA area.
What area of the country (world) do you live in (and urban or rural)?
We live in the Rhine Valley of Germany. We're currently into year 6 (of what was supposed to be a 3-year) ex-pat assignment. Home base remains Florida suburban area.
What is your current net worth?
$6.1 million
What are the main assets that make up your net worth (stocks, real estate, business, home, retirement accounts, etc.) and any debt that offsets part of these?
34%, retirement accounts (401K, IRA)
26%, stock dividend accounts (Personal Capital, former / current employer's stock plans)
20%, 1 real estate (personal residence) owned outright, 3 rental properties and 1 land parcel owned outright
10%, non-retirement accounts
4%, cash (emergency fund)
3%, 529 plan
3%, P2P lending
We are debt free and only use credit cards for convenience and rewards points. All of our retirement and non-retirement accounts are managed via target age low cost index funds (currently, 65% stock / 35% bonds).
We also have vested pension benefits from previous employers and current employer with an estimated value of $5,000 per month starting at age 60 (excluding social security).
EARN
What is your job (type of work and level)?
I hold a senior executive technology level position at a large multi-national company
What is your annual income?
My base salary is $335,000 with a target bonus of $165,000 per year. I have over-achieved my bonus pay out every year for past 5 years.
My wife works as a community volunteer and has an internet-based small business (no profit yet).
Tell us about your income performance over time. What was the starting salary of your first job and how did it grow from there?
I enlisted in the U.S. Air Force at age 17 and became a commissioned officer at age 25.
After 12 years in the military, I joined the business world while serving the next 8 years as a weekend warrior. I retired from the U.S. Air Force as a reserve officer at 37.
I successfully translated my US military experiences into in the business world since then. I have worked for three multi-national companies each with roles of increasing management to executive level responsibility, took on ex-pat assignments to several countries with higher income from each move.
What tips do you have for others who want to grow their income?
I encourage people to be a systemic saver where every month they invest or save proportional to their age.
I also encourage them to save 50% of every salary increase received they receive.
The investment vehicles should be a blend of stock and bonds proportional to their retirement target.
What's your work-life balance look like?
I have learnt the importance of life-work (not work-life) balance since moving to Germany 6 years ago.
I work about 50 hours per week and have learnt to leave my work bag in the office.
I also enjoy 6 to 8 weeks of holidays every year.
Do you have any sources of income besides your career? If so, can you list them, give us a feel for how much you earn with each, and offer some insight into how you developed them?
Yes, about $120K per year (Investment Dividends of $70K, Real Estate of $30K and P2P Lending $20K).
I can only offer the good old basic insight of monthly systemic investment and see it grow over time.
SAVE
What is your annual spending?
We spend about $100,000 per year. This includes child care support and providing for charity and college scholarships to younger family relatives.
What are the main categories (expenses) this spending breaks into?
30%, child care support
20%, apartment rent, utility expenses
20%, charity, and scholarships
15%, life-work balance vacations
15%, groceries, eating out
Do you have a budget? If so, how do you implement it?
Yes, we have a budget which I created over 20 years ago. We update it every year based on potential upcoming events. We monitor it monthly to ensure we stay within our boundaries.
What percentage of your gross income do you save and how has that changed over time?
I have persistently saved something proportional to my age and saved 50% of every salary increase.
I have maximized all my 401K allowable and matching contributions.
I also maximized my IRA contributions and purchased into the company's matching stock plans.
I have never touched the accounts once we added to them.
What is your favorite thing to spend money on/your secret splurge?
We splurge on multiple (8 to 10) 4-day weekends throughout Europe each year (about $1K each and a back pack).
We also like to eat out 2 to 3 times per week at great quality, reasonable price restaurants (about $1K per month).
INVEST
What is your investment philosophy/plan?
My philosophy is to invest 50% of my take home income every month.
I max out my 401K plan, max out on my company's share matching plans (annual dividend of about 4%) and max out on IRA or 529 plan contributions (although no tax benefit).
The investment vehicles are Fidelity age targeted funds with a blend of stock and bonds proportional to my retirement age.
In past 10 years, I have divested into apartment rentals and some P2P lending (within my family).
What has been your best investment?
My best investment has been buying into the stock matching on the companies I have worked for.
I am fortunate to have worked for reputable and well-managed companies.
These have gone through a few stock splits over the past 20 years.
What has been your worst investment?
The work mistake was trusting friends or incompetent financial advisors with my money.
I lost $300K in two such cases over 10 years ago.
I broke the cycle of lending money to friends and started using reputable financial services providers.
There is no proven quick get rich scheme.
What's been your overall return?
I have averaged a 13.6% return per year over the past 10 years.
How often do you monitor/review your portfolio?
I monitor my portfolio once a week via Personal Capital. I also review my portfolio every quarter for +/-5% corrections. I update my master 10-year financial plan at the end of each year.
NET WORTH
How did you accumulate your net worth?
I stuck with my early U.S. military career guidance on financial independence principles. I learned to live within my means. As my income has increased, I saved something proportional to my age and saved 50% of every salary increase.
What road bumps did you face along the way to becoming a millionaire and how did you handle them?
I learned to live the first 8 years on a U.S. enlisted military salary.
I lived within my means and never owned a credit card in those days.
I was fortunate to have the US military pay for my undergraduate degree via a scholarship. The US military also paid for 75% of my graduate degree.
What are you currently doing to maintain/grow your net worth?
I continue to save something proportional to my age and saved 50% of every salary increase. I maximize all my 401K allowable and matching contributions. I also maximized my IRA contributions and purchased into the company's matching stock plans. I never touched the accounts once we added to them. I pay off my credit cards every month.
Do you have a target net worth you are trying to attain?
I initially set a goal to become financially independent by age 50.
I learned that by sticking to the two financial independence principles my savings have been doubling every 5 to 7 years.
I no longer have a target net worth. I am now focused on giving back by supporting my relatives to achieve a higher education.
How old were you when you made your first million and have you had any significant behavior shifts since then?
I achieved my first net worth of $1 million by age 41.
I reached my second net worth $2 million at age 46 and a net worth $4 million by age 52.
On behavior shifts, I have learnt to gradually stop worrying about money along the way.
I have also learnt to smell the roses more often but frugally.
If you could rewind to when you first started out, what would you do differently?
No regrets! I would do all over again the same way. Perhaps, I would have completed a MBA rather than my technical graduate degree.
What money mistakes have you made along the way that others can learn from?
One must resist all get rich quick temptations (internet stocks in the 1990's or bit coin today).
I made mistakes lending money to people living above their means, or in get rich quick schemes with high pay out promises.
If you had to give advice to ESI Money readers about how to become wealthy, what would it be?
Live within your income, only use credit cards for the basic day to day purchases, save something proportional to your change every month and save 50% of every salary increase you received.
FUTURE
What are your plans for the future regarding lifestyle?
I will retire at the end of 2018.
I am exploring part-time activities to stay mentally active (lecturing, consulting and board of directors).
I plan to continue with my health activities and learn new hobbies (like playing the saxophone and telescoping the stars).
My wife will continue to do volunteer community work and her small internet business.
We plan to live in a South America country to keep our expenses low.
What are your retirement plans?
I plan to draw from my investments about $6K per month (tax free).
I will have about $5K per month from a few pensions starting at age 60 (U.S. military and a Company pension).
I am not counting on my social security pension.
Are there any issues in retirement that concern you? If so, how are you planning to address them?
I am concerned about the cost of health care and assisted living. I plan to live abroad where health care has better quality and more affordable.
MISCELLANEOUS
How did you learn about finances and at what age did it 'click'? Was it from family, books, forced to learn as wealth grew, etc.?
I came from an economically challenged U.S. immigrant family. I learned to live the American dream – hard work and high rewards.
I learned early to be conscious of saving, living frugally and resisting the material temptations (i.e., no fancy homes, no fancy cars, no fancy technology toys).
Who inspired you to excel in life? Who are your heroes?
I believe my childhood poverty focused me to make enough so I would never have to worry again whether I have a job or not.
It has been a big driver and I feel more comfortable today to share it with others.
My father was my hero as he could make his factory hourly wages last a long way to care for my 8 brothers and sisters.
This has been a fantastic dream of being true to your personal values and financial independence principles. I did not dream it this way but it's personally rewarding to be here.
Do you give to charity? Why or why not? If you do, what percent of time/money do you give?
Yes, I give about 3% to 5% of my annual income to charities. I also leverage the internet to mentor and give back to my US military fraternity.
Do you plan to leave an inheritance for your heirs (how do you plan to distribute your wealth at your death)? What are your reasons behind this plan?
In memory of my Father who only had a few years of basic education, I created a Family Scholarship inheritance fund to support 15+ nephews and nieces to have access to a college education. I am distributing my wealth already for this purpose.