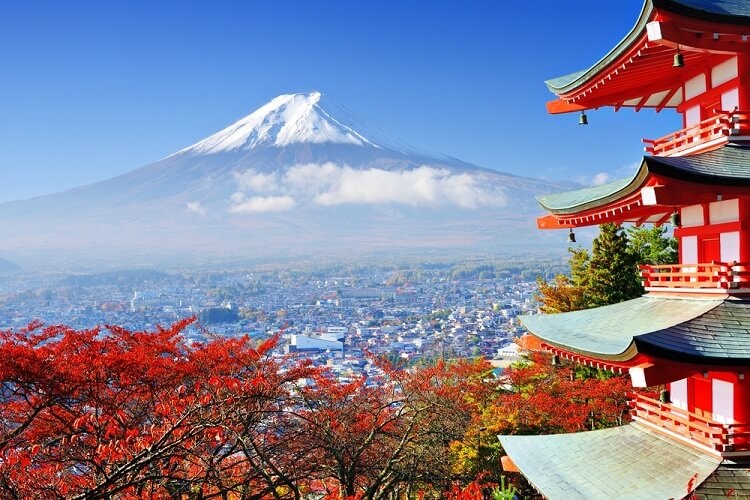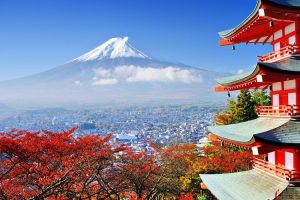 Here's our latest interview with a millionaire as we seek to learn from those who have grown their wealth to high heights.
If you'd like to be considered for an interview, drop me a note and we can chat about specifics.
My questions are in bold italics and her responses follow in black.
Let's get started…
OVERVIEW
How old are you (and spouse if applicable, plus how long you've been married)?
I'm 45 and my husband is 40. We've been married for almost 15 years now, been together for 18 years.
Do you have kids/family (if so, how old are they)?
No kids.
What area of the country do you live in (and urban or rural)?
The Pacific Northwest
What is your current net worth?
$1.8 million
What are the main assets that make up your net worth (stocks, real estate, business, home, retirement accounts, etc.) and any debt that offsets part of these?
Savings – $48,000
Retirement Accounts: $240,000
Portfolio: $1.1 M
Home: $490,000
EARN
What is your job?
We're both experienced software engineers.
What is your annual income?
Mine is 120k/year + 10% bonus. Husband's is 160k/year plus stock compensation
Tell us about your income performance over time. What was the starting salary of your first job and how did it grow from there?
My starting salary was 40k/year when I first started in the industry 15 years ago, and husband's was about the same.
We grew our salary by working hard, getting promotions, and switching jobs (somewhat normal for tech industry).
What tips do you have for others who want to grow their income?
Learn to invest wisely and do so as early as possible. I wish we had started that at least 10 years earlier…We'd probably be fully retired at this point.
That being said, we were wise enough to pay off debts quickly so that more of our money went to savings (and eventually investment) instead of towards paying interest.
Our marriage started off with two expensive student loans and a new car loan. After those three loans were paid off, we were able to save up some safety net.
Then it was a time for us to buy a house. We decided to pay off the house as soon as possible, too. We ended up paying it off in just under 3 years and have been debt free for the past eight years.
What's your work-life balance look like?
Honestly, not so good. We've both been too busy at work. We also commute longer than we'd like, which makes us exhausted at the end of the day and keeps us busy with house work on the weekends. This is a big motivation for early retirement for us.
Do you have any sources of income besides your career? If so, can you list them, give us a feel for how much you earn with each, and offer some insight into how you developed them?
We just have what we earn from our portfolio. At this time it is not income focused, though it seems to generate about $2000 per month on average.
SAVE
What is your annual spending?
We recently calculated this for 2017, which was a bit different from usual because we had rented an apartment for a year in downtown to cut down on our commute and experience the city life a bit.
Subtracting that came down to about $30,000.
What are the main categories (expenses) this spending breaks into?
Our largest regular monthly expense is food and dining. We nowadays end up spending about $700 per month.
That is much larger than it used to be, since we're now just trying to experience more of the great restaurants area or save ourselves cooking effort in the evenings.
At its peak in the winter, utilities or other regular bills end up costing us about $400 a month. This includes electricity, water, sewer, garbage disposal, natural gas, internet and cell phone bills. During summer months, natural gas expenses decrease by about $100.
Do you have a budget? If so, how do you implement it?
Not really. We once had a $50 per month allowance for each of us (eventually increased to $200), but we're really not spenders. So we eventually stopped it.
What percentage of your gross income do you save and how has that changed over time?
Before investing, when we had our house payment and limited ourselves to a small spending allowance, my husband calculated that 80% of our paychecks went towards paying off our house.
We spend a little more now, though we've also gotten pay raises and now have the additional income from our portfolio. A rough calculation shows that about 84% of our gross income goes into our investments these days.
What is your favorite thing to spend money on/your secret splurge?
We both enjoy going out to bars and restaurants. Our city offers a LOT of good places to eat at. Wife likes to splurge on clothes as well.
INVEST
What is your investment philosophy/plan?
We try to maintain a balanced portfolio based on ETFs, leaning towards being passive and tax-efficient.
What has been your best investment?
Just getting into investing was the best investment that we could make for ourselves.
Being risk averse, this was a huge leap for us. We made the decision to do that after Personal Capital
laid out an approach that seemed worth trying with just a portion of our savings.
Eventually we went all in and educated ourselves to the point where we now manage our portfolio ourselves.
We've also been fortunate with employer stock options, ESPPs, and RSUs. No windfall profits but nothing to sneeze at.
What has been your worst investment?
My husband made early attempts to dabble with individual stocks and options… though that was probably more akin to speculation.
He also tried to sell options for income, though that seemed to just take too much time and was difficult to do in the low volatility environment of the time.
We were fortunate to come out about even in those attempts, and fortunately that was done with a limited amount of funds.
What's been your overall return?
Our portfolio isn't targeting aggressive growth. It's yielded over 8% per year so far and hopefully that continues!
How often do you monitor/review your portfolio?
At this time it is relatively frequent, though it is becoming less so.
With each paycheck, we look at our current portfolio allocations and invest that money towards getting us closer to our targets. This will be ongoing, as well as periodic checks for tax-loss harvesting and portfolio rebalancing opportunities.
The shift away from Personal Capital to a self-managed portfolio did leave us with over 100 individual stocks to deal with. Early on, a lot of time was spent trying to change those investments over ETFs in a tax efficient manner.
NET WORTH
How did you accumulate your net worth?
Hard work, switching jobs, getting pay increases, saving as much as possible, and watching our spending.
What road bumps did you face along the way to becoming a millionaire and how did you handle them?
I would say the bump was me, because I was against investing in general for a long time.
Also, during the 2008 crash we sold our 401ks in panic, and we didn't get back into the market until well after it recovered.
What are you currently doing to maintain/grow your net worth?
We are still employed and investing most of our gross income.
Do you have a target net worth you are trying to attain?
Still trying to figure out how much we'll need for both of us to fully retire, but I would personally feel good when our portfolio reaches 2 million.
How old were you when you made your first million and have you had any significant behavior shifts since then?
Ignoring the value of our house, it wasn't that long ago that we crossed one million in our savings and investments, around Spring of last year.
What money mistakes have you made along the way that others can learn from?
The biggest mistake is that we didn't start investing much sooner (we started in spring of 2014).
I'm originally from Japan, where saving is considered to be the most important key to building wealth, investment is often considered more like gambling, and only for those who with expertise.
I still get reactions like, "Are you sure you want to do that?" from my Japanese family and friends whenever I tell them that we invest our money in the stock market.
So we missed the 2008 recovery, which has been the biggest investment opportunity, because I thought investing when everything was down was the scariest idea. I thought it would only keep failing at that time, and had no idea that the market tends to recover and go up eventually.
Had we invested at that time, we probably would've had $200,000 to $300,000 more today???
If you had to give advice to ESI Money readers about how to become wealthy, what would it be?
I would say, education, education, and education about personal finances for the reasons that I mentioned in the mistake section above. Also, if you have a partner, being on the same page with him or her about money is also crucial.
When we graduated college together, initially my husband was the only breadwinner in our household, and we had three loans as mentioned earlier. We were also starting our careers a bit later than most people… I was 30 and husband was 25. I wanted to watch our spending as much as we could, whereas he wanted to enjoy his first consistent paychecks a little bit. We often had arguments about how to spend money, so much so that I actually wondered if our marriage would last.
I think we are now on the same page in just about all aspects of our finances. These days my husband can actually be more frugal than I am 🙂 We both feel that we can be frugal in our daily life, though it's ok to spend generously on what we truly enjoy – great food, traveling to Japan, and having great times with our family and friends.
FUTURE
What are your plans for the future regarding lifestyle?
Early retirement is our goal, though we're not entirely sure when that will happen. Still, we're confident that we can at least start working less hours and choosing jobs that better align with how we want to live. Part time jobs might help us prepare for retirement, pay for our monthly expenses without relying on our investments, and keep skills sharp in case we need to go back to full time.
What are your retirement plans?
I will first do absolutely nothing for the first few weeks, and then figure out what I really want to do. Just not having to go to work at all sounds really good right now. I also have quite a few books that I'd like to read (but not enough time right now), and do a lot more hiking. I'd also like to enjoy shopping or going to cafes on weekday mornings when other people are working. 😉
My husband hopes that we'll travel together more, see friends and family more often. He's also looking forward to playing tennis and exercising more. He will also have plenty of time to improve his Japanese and cooking skills. 🙂 He'll probably always have an interest in technology and may use that time to create things he's never had the time for.
Are there any issues in retirement that concern you? If so, how are you planning to address them?
Definitely health insurance. The healthcare system in the U.S. is very scary and concerning to me (again, I'm from Japan where they offer universal health insurance like Canada). We are trying to learn about individual health insurance (I keep reading your blog post about it). We also haven't ruled out to move to Japan.
MISCELLANEOUS
How did you learn about finances and at what age did it 'click'? Was it from family, books, forced to learn as wealth grew, etc.?
We knew enough to save and avoid being bogged down by debt. However, it didn't "click" for us until recently, after educating ourselves while taking a chance on a portfolio managed by Personal Capital. We became more motivated as we saw Personal Capital's monthly fees increase as our portfolio went up in value and as we invested more and more of our savings.
My husband spent much time trying to understand Personal Capital's approach and doing things like reading through the guides shared by Reddit's investing community.
Who inspired you to excel in life? Who are your heroes?
My husband is grateful to his mother and father. They had him when they were young and neither graduated high school. However, they gave him a loving home growing up, focused on his education, and showed him the value of hard work and determination.
For myself I would say my parents, also. My dad was a public school teacher. Public school teachers in Japan are required to relocate to a different school within the same province every so often. When I was 7, he was relocated to a school too far from my parents' house to commute daily. Since my older brother told our parents that he didn't want to move, my dad decided to live by himself near his school during the weekdays and came home on the weekends. That lasted for about 12 years or so.
During that time both my brother and I went onto college. He lived in a dorm, and I lived in an apartment. Additionally, my younger sister went onto a nursing school. At that point my dad's income sustained four different households. My mom says that was the toughest time for them financially. So my frugality definitely comes from them.
Do you give to charity? Why or why not? If you do, what percent of time/money do you give?
We've started donating to breast cancer research. My husband lost one of his aunts to it, and my younger sister has been diagnosed with it recently.
Do you plan to leave an inheritance for your heirs (how do you plan to distribute your wealth at your death)? What are your reasons behind this plan?
We're not yet sure, mainly because we have no kids. Perhaps we'll think about this after we retire.