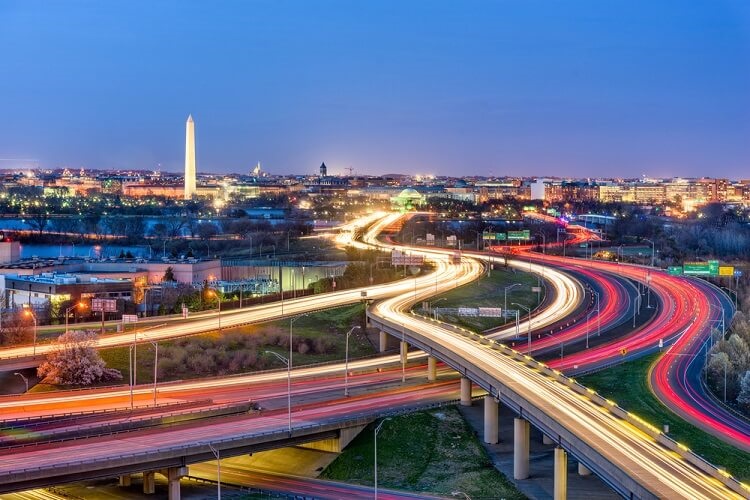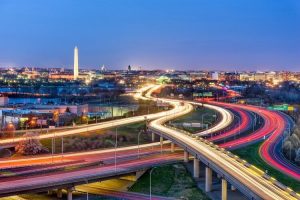 Here's our latest interview with a millionaire as we seek to learn from those who have grown their wealth to high heights.
If you'd like to be considered for an interview, drop me a note and we can chat about specifics.
My questions are in bold italics and his responses follow in black.
Let's get started…
OVERVIEW
How old are you (and spouse if applicable, plus how long you've been married)?
I am 50 and my wife is 48. We've been married for 26 years.
Do you have kids/family (if so, how old are they)?
We have four children. Ages 13, 15, 16, and 19
What area of the country do you live in (and urban or rural)?
Northern Virginia. About 30 miles outside of Washington DC, so more suburban than urban.
What is your current net worth?
$2.54 million (including primary residence plus cash/investments- *Does not include pensions which would be worth approx. $1.5-$2m)
What are the main assets that make up your net worth (stocks, real estate, business, home, retirement accounts, etc.) and any debt that offsets part of these?
My Roth IRAs: $100k
Wife Roth IRA: $50k
My Regular IRA: $800k
My 1st 401k: $600k
My 2nd 401k: $50k
Wife 401k: $500k
CD: $100k
Residence: $300k
529 Plans: $40k
*My estimated pension- $50,000 per year with cost of living increases (Been using this website to figure out what the pension is worth from an asset standpoint. Guessing between $1.5-$2 million for both pensions)
*Wife estimated pension- $30,000 per year with cost of living increases
Our only debt is $450k first mortgage and a $45k second mortgage.
I'm pretty aggressive when it comes to paying debt, so my goal is to have the second mortgage paid off within the next 18-24 months.
EARN
What is your job?
I am a Cyber Security Program Manager and my wife works in Human Resources.
What is your annual income?
I make $157,000 at my primary job and $20,000 at my part-time job. My wife makes $90,000.
Tell us about your income performance over time. What was the starting salary of your first job and how did it grow from there?
We both have been fortunate to work for the same employer for almost 28 years.
We've both have had increasing responsibilities and corresponding salary increases. My initial salary was $16,400 and my wife's was around $18k. Even back in the early 1990s, this was a painfully low salary to be living in the Washington DC area. We quickly learned frugality and it has thankfully been with us ever since.
We both went to school and worked, so over the past 28 years we've both had promotions, annual increases, etc. which have placed us at the salary we are at.
I've also almost always had a part-time job (side hustle). The one I have now I work 12 hours on the weekend, which is not ideal, but the pay gives us flexibility that we would not normally have.
What tips do you have for others who want to grow their income?
This is a hard question for me. My wife and I started out the same pay-wise, but I realized in my field one way to get ahead was education and certification. I currently have two bachelor's degrees and two Masters degrees along with 7-8 industry certifications.
My wife, on the other hand just has her bachelors but realized additional education would have had negligible impact on her salary. Her way ahead is transitioning into management, which is something she is not interested in.
I think my advice would be two-fold and perhaps not useful to many. On one hand, know your career field and what is needed to both move up as well as the minimum to stay relevant. I got my MCSE certification in 1996 which took my salary from the mid $60ks to the low $80ks. By the early 2000s this certification was no longer desired and no corresponding bump in pay.
I received a similar boost ($15k-$18k) when I shifted into cyber security and attained current industry certifications in that field. I know enough about my field to know that pay jumps in that range for certifications are no longer the norm and the desire is to have deeper and broadened knowledge, such as what one would get from a Master's degree.
On one hand it's foolish to pursue a degree for the sake of more money or advancement since a degree doesn't promise anything, but it my case I knew I would receive a definite payback. I also know that once you jump on the certification merry-go-round, it's hard to get off! So, a long way to say is if you've picked a profession, continue to look and see how it is evolving and what is required to stay relevant or move up.
What's your work-life balance look like?
Ahh…my Achilles heel! I work 9-10 hour days, but also have a 1.5-2 hour commute each way. This only leaves me with 3-4 hours each night with the family. I do plan on quitting my second job in the future so that will help on the weekends!
One thing I have noticed is that I've been able to make time for things that are important and let things go that are not. For example, I still have all my favorite shows on my DVR which has been faithfully recording, but I literally haven't watched TV in months. I used to spend so much time on meaningless activities that now no longer seem as important.
Do you have any sources of income besides your career? If so, can you list them, give us a feel for how much you earn with each, and offer some insight into how you developed them?
All of our income is from our jobs, so no other sources.
SAVE
What is your annual spending?
I live in a very high-cost area and a majority of my take home money goes towards our daily life. That being said, I use an (digital) envelope type system and break things down that way, so that's why you'll see several credit card or savings referenced.
Housing: $55,000 year (includes $10k property tax)
Church: $12,000
Utilities: $6,000
Credit Card #1: $15,000 (Commuting costs and groceries)
Credit Card #2: $12,000 (Everything else)
Savings1:- $10,000
Savings 2:- $24,000 (I pre-save monthly for future expenses such as cars, home repairs, insurance, etc.)
College: $12,000 (Covering room & board for oldest child)
Our money: $1,440 (explained below)
What are the main categories (expenses) this spending breaks into?
Housing: I pay $3k per month for my first mortgage and $500 for my second ($3,500 total). You'll note my expenses above are $55k per year, so the difference is my pre-paying on my 2nd mortgage to get that out of the way. Then I will focus on my primary. I hate debt!
Credit Card #1 (Commuting costs and groceries): I have a paper on the fridge every month that starts out at $1,250 which we subtract our commuting costs and groceries from. We try to have left over each month, but there are 6 of us and we try to eat healthy! My commuting costs are free (subsidized by employer) and wife's run around $150.
Credit Card #2 (Everything else): $12,000. We allocate $1,000 per month for everything else (separate paper on fridge). Car repairs, haircuts, clothes, etc. Most months it's around $400-$500, but anything left over goes into my "slush" envelope that pays for unexpected expenses (like my last car service of $1500 or donations to charity, etc.).
Savings 2: $24,000- As I mentioned in passing, I use a digital envelope system and believe in prepaying myself in advance. So, I take $2,000 per month and put it in a "temporary-savings" for future expenses. $500 of that is for insurance (car, life, umbrella) that we pay annually, I allocate $250 for house repairs and $250 for emergency funds, $500 is for future cars (I make car payments to myself to ensure no car note), and $500 into a 529 plan (this should be a separate entry but was put into this bucket 20+years ago and is still there!)
Our Money: Back when we were just starting out we felt like we should have cash that we didn't have to explain how we spent it. We decided on $30 a week or $120 a month each. Back then that was good money! Since then, we have not changed that amount and I literally take $240 cash out of the ATM for us. We talked about upping the amount or just doing away with it since we never use cash, but here we are…
Do you have a budget? If so, how do you implement it?
I definitely have a budget and alluded to many parts of it. It's a very simple one-page budget in Excel where I have our take-home salaries totaled for the month and start subtracting our expenses.
Since we primarily either pay ourselves or are on a fixed payment plan (i.e. mortgage and utilities), there are no surprises from month to month from the budgeting side!
The monitoring really comes down to keeping up with the two spreadsheets on the fridge as we spend throughout the month and making sure any big expenditures are covered in the "temporary savings" allocation that we fund each month. We have to co-monitor on trips to Costco…so easy to lose track!
My wife has no interest in the budget outside of knowing what she has to work with each month. Of course she cares that bills are paid, etc., but that's about it!
What percentage of your gross income do you save and how has that changed over time?
We save a little over 19-20%.
About 15% of that is in retirement vehicles (401k, IRA, etc). We have always fully funded our 401ks up to the IRS limit and put something in our IRA, so the variable amount for us has been what is outside the retirement account.
We used to do a lot more, but took out the second mortgage to make some home additions and then had the oldest start college, so that's definitely been a damper! I see us pretty much staying at the current level for the next 8 years as the rest of the kids go through college and then start to increase.
What is your favorite thing to spend money on/your secret splurge?
Much like Interviewee #49, one of my hobbies is travel hacking. Every year we travel to several places for virtually free (airfare and hotel), so this past year was a week in Australia and a week in Singapore.
Our only expense was food and sightseeing, so well under $1,000 for each week (we take advantage of the hotel lounge for meals). I don't know if I would call it a splurge, but I leverage my business trips for my personal trips!
INVEST
What is your investment philosophy/plan?
I guess it is to really have two buckets.
One (my 401k, IRA, etc.) is to be as aggressive as possible. Definably more risk, but I'm happy with the rewards.
The other bucket is to have money invested at an acceptable rate that is available for emergencies (thus the CD at 3.5% through my credit union). I save often and try to take advantage of dollar cost averaging.
What has been your best investment?
I guess I would have to say my IRA (Vanguard Capital Opportunity fund). Since inception it looks like 12.64% (according to the website), but has personally gone from around $300k to over $800k since I've owned it.
What has been your worst investment?
I guess it would have to be my CD, but I'm okay with having available funds at 3.5%.
The credit union hasn't announced a new "CD Special" yet, so not sure what I will do when it matures. Hopefully rates will rise!
What's been your overall return?
I honestly have no idea, and no idea how to even figure this out!
How often do you monitor/review your portfolio?
I look at the overall markets daily, my investments weekly to monthly (depending on variables such as free time, significant changes to the market, etc.). I very rarely make changes — same IRA for 23 years!
NET WORTH
How did you accumulate your net worth?
We have always made sure that we have fully funded our 401k and took advantage of the matching funds. While our full-time job matches contributions at 5% (work at same employer), splitting my contributions ensures I also pick up 6% from the part-time job. We both have contributed the maximum amount to our 401ks since we started work and tried to put money into IRA\ Roth IRAs as well. As you can see, the majority of our wealth is from 401ks and our IRAs. We decided early on that fully funding our 401k was a non-negotiable.
We also made the decision that if things get tight, the answer is not to cut our savings but to bring in more money other ways. This is what started my second job years ago.
Our intent was to never to become a millionaire, so were caught off guard when it happened. We both will get a pension at retirement, so our original intent was just to save some to help rough out the edges in retirement. Once we started putting money in our 401k, we never missed the money and just kind of snowballed from there.
What road bumps did you face along the way to becoming a millionaire and how did you handle them?
There are always unexpected bills and expenses.
We've made mistakes early on of using the credit card as a loan and having every bump in the road be a potential economic disaster. Our saving grace was to learn to pay ourselves in anticipation of something happening.
Our emergency fund and car fund are all cash we have sitting in our CD in anticipation of having to use it.
What are you currently doing to maintain/grow your net worth?
We continue to fully fund our 401ks and IRAs, so that's $54,500 per year before employer matching. We are also savings outside of retirement funds, so the combination is moving us forward.
Do you have a target net worth you are trying to attain?
Not really. I know that sounds bad but I try not to focus on any dollar amount. Not that doing so is bad, but not sure what the next milestone of $3 million changes for us.
How old were you when you made your first million and have you had any significant behavior shifts since then?
I was around 42 when we made the first and 48 when we crossed the second.
We have made no behavior shifts, but are becoming more cognizant of what those dollar amounts mean. For example, we always plowed everything into our 401k and IRA, but just taking a "SWAG" at our taxes in retirement is depressing and definitely deflates the accumulated amount! Since then, we have been taking advantage of our Roth 401k and Roth IRA just so we have options going forward.
What money mistakes have you made along the way that others can learn from?
The real question is what money mistakes haven't we made!
Seriously though, we've made a few that I still shake my head at. The farther one lives from Washington, DC, the cheaper the housing is. We decided to move significantly out (think going from suburbs to rural) and bought a great house for a good price. What we did was for a good reason, but we didn't factor in the wear and tear on our cars, commuting costs, and the time commuting. We realized after a few years that all we had done was to take the money we were paying on our old mortgage and transferred it to auto expenses and commuting costs. This was not factoring in the loss of time! We wound up selling that house and moved closer in, but the end result was roughly a $100k loss. Our lesson there was that although our motivation was right, failure to examine ALL possible ramifications may not provide the intended outcome.
On the personal side, I feel like we started too late teaching our children about money. They are great savers, so we got that part right. Where we failed is teaching them a willingness to give to charity and to understand that there are different kinds of savings and one may be more appropriate than another (ie savings account verses Roth IRA). They are coming around, but we went from handling their money when little to them having their first job. There is an in between there that we missed.
That being said, we have implemented a lesson passed down to us from our parents. My parents did not believe they should give us siblings a free ride to college, we should have skin in the game. They paid for room and board and we were to cover tuition-either by scholarships, grants, loans, work, etc. After graduation they helped take care of some of the tuition costs that were left over, but failing a class had direct and personal consequences since we paid for tuition! We are taking this approach with our kids and are covering their room and board with them picking up the rest. We will circle back as well, but we want them to know what it is like to own some of the costs, etc.
If you had to give advice to ESI Money readers about how to become wealthy, what would it be?
I think there are a couple of things. First, the common theme we've all heard is to save early. It's cliché', but true! As an example, I rolled an old 401k that had around $300k into my IRA in 1994. Fortunately, I put it into a Vanguard aggressive fund that has grown and is over $800k now. I added nothing so this was just a matter of time!
Take full advantage of matching funds or profit sharing that are available from your employer. I'm getting 11% matching right now which is great! So many of my coworkers literally invest nothing, so they forgo the matching as well.
I don't watch my investments all that close. I look weekly but don't agonize over the daily\weekly\monthly rises or drops. My decisions have to be long term, so I can't be influenced over temporal changes. This has served me well.
Finally, live within your means. In my neighborhood, we're the family with the older cars, the empty living room with no furniture, etc. You can't spend your way to riches.
FUTURE
What are your plans for the future regarding lifestyle?
The way our pensions work, the first opportunity for us to retire plus keep our healthcare is age 62. Since I am older, I'll probably work until my wife hits 62 and then both retire together. That's still 13-14 years in the future for me, so still a ways off. I will be quitting my second job though in the near future. I love the job, love the additional money, but isn't something I want to keep doing forever.
What are your retirement plans?
I think one of the first things is to move out of our immediate area. The cost of living is staggering and the local\state government are on track to raise taxes even higher in the future (spending billions on light rail, need 24-26 new schools for influx of residents, etc). There are rumors that Google's 2nd headquarters will be just a few miles down the road from us, so if that is true selling the house early might play out depending on price appreciation. Wife wants to be near the kids, so maybe stay in Virginia but in a cheaper county. I travel a lot so always looking for future places to live, so looks like a discussion when the time gets closer!
Are there any issues in retirement that concern you? If so, how are you planning to address them?
Outside of the where do we live question, I think a concern is the tax implications as we start to draw down the funds. A large amount is in a 401k and IRA, so that combined with the pensions put us in a higher tax bracket than I would like.
MISCELLANEOUS
How did you learn about finances and at what age did it 'click'? Was it from family, books, forced to learn as wealth grew, etc.?
For me, it was a combination of things.
I remember my Grandfather was an investor as is my father. I grew up hearing them talk of investing, making money grow, etc. I began to notice what they did with money as compared to neighbors that spent as fast as they received money, and what living paycheck to paycheck can do to one's financial stability.
Growing up, I was forced to save and give part of every dollar I got, so charity and saving a portion was never a foreign concept.
It wasn't until after I was married that I started reading books and magazines (Kiplingers, Money, etc.) and starting to take more than a passing interest.
For me, everything clicked when I was in my mid-twenties when all my friends and their spouses took a week vacation to Jamaica. I couldn't figure out how they could afford it when it would take me another year or two to save up enough. I realized they were saving nothing…literally zero. A flashback to my childhood and watching the neighbors and that's all I needed to keep on the right path!
Who inspired you to excel in life? Who are your heroes?
Besides my faith, I would have to put my Grandfather and Father in that group.
I know the Bible is not a popular topic, but the amount of basic fundamental financial guidance is amazing and has held true for thousands of years!
My Grandfather and Father had their faults just as we all do, but I have to respect the financial legacy that each has built. When my Grandfather passed he ensured my Grandmother had more than enough for another 35 years as well as an inheritance to be passed.
Do you give to charity? Why or why not? If you do, what percent of time/money do you give?
Yes. I was raised to not worship money (make it a singular goal to accumulate), so a tangible way to not do that is to give some away. Not always easy! I budget the donation of money to my church each month.
We always try to underspend our budget (going back to the list on the fridge), so we take that and use that to donate to other causes as well.
We also donate time to various charities, so there is the aspect of time as well as financial.
Do you plan to leave an inheritance for your heirs (how do you plan to distribute your wealth at your death)? What are your reasons behind this plan?
Great question! We're still accumulating wealth and will retire with two pensions…that's a lot of assets. I just read an article about how we spend the first 50-60 years training ourselves to save and attain wealth, so then have to retrain ourselves on how to spend. I think that is where I am at! That being said, we currently have a trust that will disperse our funds to our kids\their guardians that we set up when they were small. Now that they are getting older and will soon be out of the house, it needs to be redone with some thought into how we distribute. Very timely question!
I'm kind of feeling my way through this since my default is to use the example of my Grandfather and Father. Since my Mother and Father are still living, I'm not on sure footing. My Grandfather had a trust that my Grandmother pulled from for 35 years with enough left over for a sizable inheritance to her children. I suspect the same scenario for my Father. I know I don't want to leave them enough to change their life, but enough to make their life better. Not sure what that looks like! For example, a million dollar inheritance 20 years ago would have been life changing for me, but to receive that now would not have the same effect.