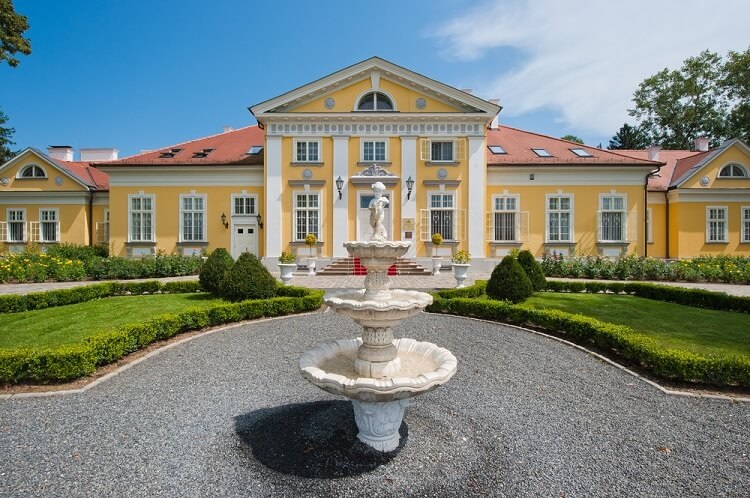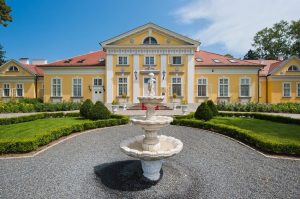 Here's our latest interview with a millionaire as we seek to learn from those who have grown their wealth to high heights.
If you'd like to be considered for an interview, drop me a note and we can chat about specifics.
My questions are in bold italics and his responses follow in black.
Let's get started…
OVERVIEW
How old are you (and spouse if applicable, plus how long you've been married)?
I'm 58 years young and old. I'm retiring in less than 30 days! I've been divorced for about 15 years. [Editor's note: This interview was completed in July, so if all went according to plan, he's now retired. 🙂 ]
My journey is important and is littered with "how not-to".
Due to my reactions to some tragic events starting in my teens my path started out rocky. Started college, dropped out in less than 6 weeks. Went to work full time, moved out into an apartment with 4 guys at 18. That was a fun three months where I learned that you can survive on a 23 cent can of soup and some crackers for a while, but I can't recommended it long term!
Joined the Marine Corps at 19, hoping to grow up and not be so lost. I grew a lot, realized there were much more important things going on in the world than me, but ultimately that life wasn't for me either.
Life lesson: You have to realize who you are, though in hindsight, 16 more years wouldn't have been so bad to earn a pension. Nah, it was the correct decision to leave — I only have those doubts when I talk to my retired buddy and his wife living on a good pension with medical care and subsidized base amenities. I did discover my leadership skills during this time and this formed the foundation for future success.
Got out at 23 and collected unemployment for a while (this did not feel good), then I went to a technical school to learn how to be a computer programmer. Got a job, bought a house at 25, figured the American dream was mine!
Do you have kids/family (if so, how old are they)?
I have a 19 year old daughter living at home full time. She has been expensive, I do tend to spoil her, but she's turning into a fine young woman, very mature.
What area of the country do you live in (and urban or rural)?
Midwestern City, have always lived in and around the suburbs.
What is your current net worth?
$1.47M including home, cars, personal property
What are the main assets that make up your net worth (stocks, real estate, business, home, retirement accounts, etc.) and any debt that offsets part of these?
IRA – $575K
Stocks – $250K
Annuity – $175K
Home – $450K
Cars – $20K
Cash Accounts – $167K
Personal Property – $90K
Mortgage – ($250K)
I've lived a good life, had nice cars, nice houses, nice vacations a much different life than my parents had. I have no regrets though if I could have avoided some of those "how not-to" mistakes I could have easily been sitting here with much more.
EARN
What is your job?
C-Level Technology executive in small company, at this level for about 10 years.
What is your annual income?
Has been between $175K and $200K for the last 10 years.
Tell us about your income performance over time. What was the starting salary of your first job, how did it grow from there, and where are you now?
In the USMC I made $8,966 my last full year! My first job as a programmer I made $14,500 and thought I was rolling in the dough! At $16,500 at the age of 25 I bought into the dream of buying a house! Paid $43,000 for that house and paid 10.5% interest. 9 years later? Sold that house for $42,000. To borrow a phrase from the well-respected ESI, "Ugh".
Income rose slowly, I was a good worker but didn't really have it together. I had to really get to the place that I stopped blaming others for my issues and past tragedies. As I grew personally, then my career started to take off (remember, still no college degree).
At 31, (coincidently, the year I saved my first nickel) I joined a growing large company and volunteered for every tough project in order to show my worth and expand my knowledge. Went from $32K to $200K in the next 8 years.
Then, partially due to politics that I hated to play and my own arrogance (in thinking I really didn't have to play them), I was removed from a position and took a big pay cut though wasn't fired. About a year after that, I realized there was no redemption for me there so I started over.
At about $103K at the age of 43 I started rebuilding. Joined another growing company, volunteered for all of the tough projects (I did learn something after all) and got to a point with a good salary and stock options where I was making over $200K again.
Then I decided to take a non-profit position because I really did want a smaller company environment.
What tips do you have for others who want to grow their career-related income?
I did well without a college degree, but it is required now to even be considered for certain opportunities, so I'd say definitely get a degree without carrying debt for it if you can.
The greatest thing I did for myself and career was to get rid of the demons and baggage that was holding me back. Some people don't have to worry about that, but I would still say to do yourself a favor and give yourself the gift of self-review and the ability to change as a result of that review.
Then – volunteer for the tough jobs/projects with a great positive attitude and show 'em what you can do!
What's your work-life balance look like?
Lately, it hasn't been quite as good, and thus one of the drivers in my decision to retire. During most of my career it was way out of balance though my divorce forced me to be a better parent with part-time custody for 8 years and full time for the last 7. I have to say it's not easy to work a very responsible job, be a parent who is present for their child and to run a household by yourself but it can be done.
Do you have any sources of income besides your career? If so, can you list them, give us a feel for how much you earn with each, and offer some insight into how you developed them?
I did have a Partnership that was bringing in about $10K a year though that appears to be ending now as it looks like the tariff landscape will be a detriment. That's one of the reasons that I have more cash on hand than I would like, so I'm looking for something to invest in.
I have a couple of side gigs pulling in around $10K also.
My retirement decision came on rather quickly (more on that later) so I do plan to use some of my new spare time to start a blog (not sure what on yet, I know a bit about technology careers, large and small company environments – I definitely know how to make a million the hard way!)
Also thinking real estate though I'm not sure I have the desire there.
SAVE
What is your annual spending?
I told you my journey was on "How not-to", so after years of spending way more than I needed to, I have gotten it down to $60K a year (from about $85K).
I figure I can get to $45K without all of the work-related expenses and downsizing my house.
What are the main categories (expenses) this spending breaks into?
Mortgage $23K (includes property and insurance). By downsizing and using my equity I expect to be debt free soon)
Vacations $10K (I expect to spend on less grand vacations but do them more frequently)
Utilities $7K (smaller house should reduce this also)
Household Maintenance $4K (looking forward to doing most of this myself now).
Groceries/Eating Out $10K (I've let too much food go to waste and ate out much too often)
Clothes $2K (acquisition and dry cleaning)
Other/Entertainment $4K
Do you have a budget? If so, how do you implement it?
I do not have a budget but have been tracking my expenses for at least the last 25 years.
I did this on a detail level for a few years but once I started using more credit cards I didn't spend the time recording from those statements.
What percentage of your gross income do you save and how has that changed over time?
In the last 5 years I've been smarter and put 30-35% in. The first 10 years it was 0%. In between it was probably more like 5-10%.
What is your favorite thing to spend money on/your secret splurge?
Fantasy Football – I'm getting better but have lost a few dollars along the way. I've really had a lot of fun doing it, but I may need to put this in my "how not-to" bucket.
More likely it's been vacations. I really like to live it up on vacations. Going to Atlantis 4 times is also in my "how not-to" bucket, but it sure is nice!
INVEST
What is your investment philosophy/plan?
"Ridin' the Storm Out" by REO.
First and foremost, don't panic and play the long-term game. Ups and downs are part of investing. I still have some things to learn here, but recently I've tried to really look heavily into expense reduction while staying diversified. I bought an annuity before I really knew much about this. While it's made good money the expense was too high.
What has been your best investment?
Time and attention to self-growth – without it I don't have the career I've had, the earnings, the opportunity to save and good parenting skills.
Financially, though belated, index funds.
What has been your worst investment?
Another "how not-to" moment was the time that I tried to learn how to pick stocks on my own. Due to panic, I dumped some things that I later bought at a higher price than I needed to. It was a small loss financially but I did learn that I wasn't smart enough to do it on my own. I also learned not to panic.
Most of my houses have been bad investments. The two houses I bought both lost money. The three houses I had built – now that is "how not-to". I do believe it was really, really, really nice of me to buy window treatments, fences and landscaping so other people could enjoy them. The first one I had built did make some money but was I was newly married, had a child and the wife wanted to move so why not?
The next one got a little tougher because of the divorce (I won't call divorce "how not-to", but it's not the preferred way to go from a financial standpoint). I actually hung on to the house but moved when my daughter switched school districts (which was the right decision) though left me with a 90-minute drive every day. The problem came when I bought the next house to cut that drive in half. This was 2006 and the top of the market that later crashed.
The final one is my final "how not-to": never build something when you're angry! The wife took off to the next county right after I put $10K in improvements in my house. I really wanted my daughter to have a bus stop at my house so sold at the bottom of the market and found one being built in her new school district. In order to beat the rush for her starting school, I had two house payments for about 6 months (double ugh). Again, right family decision but a bad financial one. I was determined I was going to have a great house with everything I wanted since I was being inconvenienced.
So that's how a guy with one daughter living with him part-time and one cat ended up with a 5 bedroom, 4 1/2 bath house with a finished basement. Even though we now have 2 dogs and 2 cats, you do of course realize why I'm downsizing.
… and I never learned the thing about paying off houses and removing interest debt as soon as possible.
What's been your overall return?
Overall, it's been around 7% better once I got some of the fees reduced.
How often do you monitor/review your portfolio?
Once a month though I expect I'll do it more frequently in retirement as I apply more of the recent lessons learned.
NET WORTH
How did you accumulate your net worth?
I think a lot of the specifics have already been covered, but earning is the biggest thing I've done. For the most part I haven't done a bad job of investing but could have reduced fees earlier and definitely saved more.
Haven't inherited anything nor do I expect to.
What road bumps did you face along the way to becoming a millionaire and how did you handle them?
As mentioned previously, I had to first get out of my own way and learn to deal better with life. Once I did that, it's been a continual learning process.
Divorce is not cheap. Though it was never my intention to get divorced, in hindsight it was the right thing to do, since we were not very compatible. Also I needed to offload some responsibilities as a single parent (housecleaning, yard work) during a time where I traveled a great deal and that's not cheap either.
When you have career bumps you have to realize "I don't suck" and pick yourself off the mat and go at it again.
What are you currently doing to maintain/grow your net worth?
I'd like to say I'm now applying all of the things that I've recently learned from ESI. I've been getting much better at eliminating waste, I buy more reasonable cars, cut my expenses and will downsize to get debt free.
Though I'm retiring soon I can work if I need to as my network is strong and consulting won't carry as much stress. Finding some income sources would be good, so we'll see!
Do you have a target net worth you are trying to attain?
Not really. I figure to get booted from your millionaire club at some point before I die. 😉
How old were you when you made your first million and have you had any significant behavior shifts since then?
I was about 52. That's about the time that I started actually saving more and reducing expense more because I didn't want to go backward.
What money mistakes have you made along the way that others can learn from?
Well, I've made most of the mistakes you can make, a lot that I've already detailed.
Don't buy fences and window treatments for other people.
Never build a house when you're angry.
I've spent too much on cars. Let's think about that for a moment…
How many cars have I had that were more expensive than the first house I bought?
My first house was $43K. I have had 3 cars that expensive or higher. I could have gotten some pretty nice cars for half that. I bought those cars in 1996, 2003, 2010 (at least I kept them 7 years each).
If I had spent half that and invested it with conservative 5% returns:
$21.5K for 22 years = $65K
$21.5K for 15 years = $45K
$21.5K for 8 years = $32K
Not perfectly calculated. But I'd have an extra $142K right now!
I carried 3-year notes on the first two cars and paid cash for the third. Think of the interest, sales tax, and insurance I would have saved too!
What advice do you have for ESI Money readers on how to become wealthy?
Don't do what I did! Okay, that's a bit harsh. Don't make the mistakes I made!
Do know yourself and how to overcome anything holding you back.
Do care about your career and make as much money as you can while you can.
Do buy the house that you need to live comfortably.
Don't buy as much house as you can afford (or the bank says you can afford).
Do buy a nice car, but don't spend too much.
Do reduce the amount of interest you pay for anything (pay cash when you can).
Do use credit cards with cash back and pay them off EVERY month without fail. This is one thing I didn't do in my younger days but did learn that lesson pretty early. I got to the point where I had $0 balance on my credit cards but married a woman with significant credit card debt and I did finance the engagement ring. — Hey! Give me a break I was in love! Once paid off, I never went back there again.
Do enjoy life! I may not have saved as much as I could have, but I did enjoy nice things and experiences.
Here is where I'm wondering what I could have done if I'd have had a passion for my chosen field. Don't get me wrong, I've had passion for work missions, goals, etc. but I realized at a point that I didn't love it. I thought about switching careers and doing something that earned less money (I wanted to be a teacher). My leadership positions did afford me many opportunities to teach and I value that, but what if?
FUTURE
What are your plans for the future regarding lifestyle?
I'm retiring very soon! Actually it's hard for me to call it retirement and that certainly wasn't the plan I had entering into this year. I was going to retire at 62 or so. I started thinking differently when my boss left the company. Interim CEO's are not that much fun and in this case he didn't really want to be there. New bosses can be great, though did I want to do that dance? As I reviewed the situation I was not enjoying this.
My Dad has Alzheimer's and one of my greater fears is the quality of life I will have in the future. I'm not so concerned about ending up there because I can't control that so much. I considered the friends that died way too early.
So… as I thought about the proverbial bus — you know the one that might hit you — did I want my last years to be like what I was living? Uh, no.
What are your retirement plans?
I'm excited about this! First and foremost, let's sell this too much house while the market is good! (Please, please I only need a couple of months before I'm ready). I'm considering moving to a warmer climate but will probably make an interim move within the area until my Dad passes.
I will travel but won't have the luxury that my past travels had (and I'm okay with that). First stop: Denver (going to see my favorite band there)!
I plan to read and learn more about Finance so that I can minimize the risk of retiring right now. I may entertain some light work but not right away.
Do want to lose weight and some even suggest I might make time for a new lady in my life now that I have more time and less stress (we will see!).
In any case I need to keep the mind sharp!
Are there any issues in retirement that concern you? If so, how are you planning to address them?
Healthcare is always the concern especially before I get to age 65. My goal is to get off at least one of my three meds and lose that weight to make it more affordable. I will take advantage of rate shopping every year.
MISCELLANEOUS
How did you learn about finances and at what age did it 'click'? Was it from family, books, forced to learn as wealth grew, etc.?
The same as I did in my career, I picked up lessons along the way from listening to others and observing.
My Dad certainly modeled hard work. My Mom modeled self-improvement.
Mostly, I had to get smarter as my wealth grew. I wish I had studied this like I studied other things earlier.
Who inspired you to excel in life? Who are your heroes?
My daughter inspired me the most to be a better person and father. I always wanted to be a Father. I did not always want to be a C-level executive.
My heroes are anyone who chooses to do the next right thing. Every time.
Do you give to charity? Why or why not? If you do, what percent of time/money do you give?
I do give to charity, but probably not as much as I could have. I do expect to give some time in retirement. I have probably given 5%.
I have always tipped well whether they deserve it or not, because who knows — maybe they were just having a bad day. I do believe my basic generosity has led to rewards.
Do you plan to leave an inheritance for your heirs (how do you plan to distribute your wealth at your death)? What are your reasons behind this plan?
I will leave what I have left to my daughter, as I would like her to have any amount of a head start that I didn't have. My hope is that she'll find a career that makes her truly happy, regardless of the money and learns these lessons about how to retire early that I learned a little late.