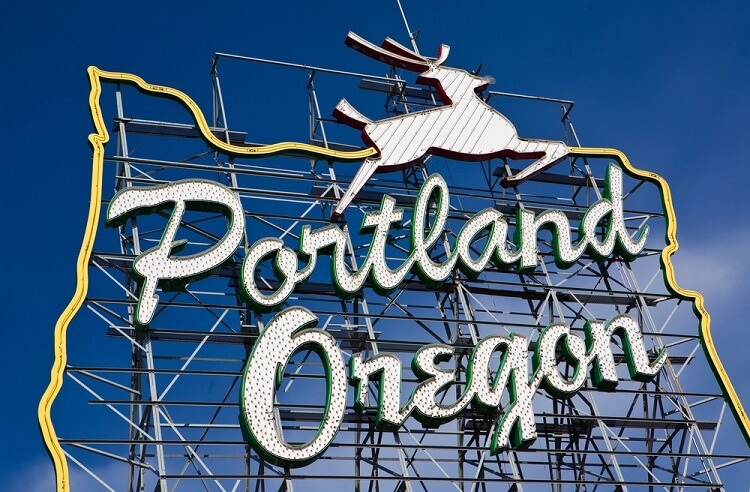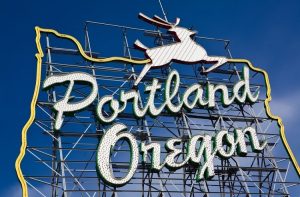 Here's our latest interview with a millionaire as we seek to learn from those who have grown their wealth to high heights.
If you'd like to be considered for an interview, drop me a note and we can chat about specifics.
My questions are in bold italics and his responses follow in black.
Let's get started…
OVERVIEW
How old are you (and spouse if applicable, plus how long you've been married)?
I am 51 and my wife is 50. We will both be a year older by the end of 2018.
We have been married 12 years. I was previously married for six years but lost my wife to Leukemia in 2001.
Do you have kids/family (if so, how old are they)?
We have an only-child daughter who is 19.
She's going to be a senior at the university studying Biology/Chemistry and will be moving on to Grad school+ to pursue her doctorate in BioChemical Engineering (school not chosen at this time). She just completed her GRE entrance exam.
What area of the country do you live in (and urban or rural)?
We live in the beautiful Pacific Northwest in a small suburban/rural community of 2,500 residents.
Portland, OR is a stone's throw away for when we need 'big' city entertainment, food, shopping, etc.
What is your current net worth?
I use a very simple net worth calculation not taking into consideration furnishings, cars, etc. and only cash, investments, real estate while subtracting out debt of course.
Currently our 'simple' net worth sits at $3.3M. If I were to throw other hard assets into the mix, it probably rises $150,000 or so.
What are the main assets that make up your net worth (stocks, real estate, business, home, retirement accounts, etc.) and any debt that offsets part of these?
Assets
Cash: $140,000
Investments (Stocks/ETFs/MFs/Bonds): $1.62M
401k: $805,000
Roth IRA: $74,500
IRA: $52,000
Primary Residence: $450,000
Vacation Rental (West Yellowstone): $270,000
Liabilities
Vacation Rental Loan (3.875%): $113,000
EARN
What is your job?
I'm a Chief Information Officer (CIO) for a financial institution.
My wife was a pre-school teacher but left in 2015 and has not taken another job. She works very hard within the home.
What is your annual income?
Salary and average bonus: ~$200,000
Vacation Rental Net Income: ~$14,000
Side Business (Multi-Member LLC): ~$48,000 – More on this later
Tell us about your income performance over time. What was the starting salary of your first job, how did it grow from there (and what you did to make it grow), and where are you now?
My first real job was as a teller for a financial institution in San Diego. I'll always remember my first annual salary: $13,811.
Before that I worked at KFC starting at age 16 and was there three years before becoming a teller. My first hourly wage was $3.35/hr. and in my last year at KFC, I was promoted to Asst. Manager and was making $5.40. I distinctly remember saying "They're paying me $5.40 an hour??!?! I could do this the rest of my life". I worked in the fry pits so being an Asst. Manager was so much easier.
What tips do you have for others who want to grow their career-related income?
I could speak for days on this subject.
I have subscribed to magazines such as Kiplinger and Money for a long time and used to get frustrated at how they always highlighted individuals and families that didn't represent what I believed to be normal, average, people. They always seemed to highlight those making over $100,000 yr., a lot of assets and a long runway ahead of them.
It was frustrating but once I settled down in my career and started truly investing (time-wise) in the companies I worked for and stopped moving around every few years, money, promotions and real financial progress was the result.
Success is a byproduct of doing what you enjoy so it's important to find what you enjoy and stick with it. If you don't enjoy what you do, make sure it provides something other than just a regular paycheck.
But, those that move from job to job indiscriminately are sacrificing two of the primary variables needed for earlier financial success: retirement benefit programs and the opportunity to compound money over time without the overhang of taxation.
It's important to eventually find a company that you enjoy working for and has reasonable retirement benefits to take advantage of. Allow the love for what you do and the company you do it for to provide great financial foundation and benefit over a long period of time.
If you feel the need to move on, make sure you are doing so for the right reasons. It seems I speak to more and more people that move from job to job not because of better financial benefit, but because of boredom and lack of reward. The cost of doing this takes its financial toll in the end.
All of that is financially speaking of course. Once you find your perfect employer with a job/career that is rewarding and you're ready to make it your retirement place, you need to maximize your opportunities. There are a thousand ways to get there from here as I say, but there's no better way to advance in your career than building your personal resume every day on the job. Not a physical resume on paper but what I call your "phone display reaction".
Everyone has displays on their phones that shows who's calling. And in that first moment your name appears in someone else's phone display, what will be their first reaction? Are they happy to pick up because you are liked and respected? Or will they groan and begrudgingly pick up or, worse yet, send you to voice mail while getting up to go to the restroom?
Think about that when you receive calls yourself? What are your reactions? Your personal resume on the job is the perception you earn in the office every day with EVERY interaction. You either support the perception you have earned, raise it, or adversely affect it. I've never seen a perception that hasn't been, at least somewhat, earned by the individual.
Most of all, be a selfless champion of everyone around you and it will be returned to you ten-fold over your career.
Lastly, companies like employees that are committed and dedicated. As such, don't be one of those employees where the job is always the first variable out of the equation when something comes up. It's seen by everyone, especially management. And if you're leading people, they will quickly adopt that "low bar" mentality.
What's your work-life balance look like?
Right now it's pretty good. With my wife working to take care of the home front, and she does a phenomenal job with that, it's allowed me to focus more on my career and a 'side hustle'.
On my way to CIO, of course, I came up through I.T. Business, and the technology that runs it, has no set schedule so, at least to some degree, I'm always at work either physically or in my mind. But as I've gotten older and in executive management, my staff is now responsible for the all-hours, on-site, work that used to be my charge.
As an executive however, it's impossible to turn off work events and business needs, especially in that I'm very strategic-minded and initiated. I've been focusing on that balance over the past few years and have it down to a good mix.
The professional career takes a lot of mental effort and I'll be transitioning out in the near-term to focus more on living life and growing the side business (see below). The side business can take as many hours as I wish to commit to it.
I had to learn how to slow down, relax and allow myself to see the benefit(s) of quiet time, a shared glass of wine nightly with my wife to end the night and simple conversation. And believe me when I say I "had to learn". Early in the process, it was a checkbox item on my task list rather than something I looked forward to. I'm happy to say it's now something I look forward to nearly every night.
Do you have any sources of income besides your career? If so, can you list them, give us a feel for how much you earn with each, and offer some insight into how you developed them?
In 2006, a couple friends and I started an internet side business surrounding a growing Internet pastime/hobby. Our concept literally started on top of a pizza box in my kitchen from the question: "We love it, why is no one else providing it?" We have a lot of pride in the fact that we've created a thriving site literally from thin air.
But make no mistake, it was a lot of work with little to no income for the first six years. We also took on a Jr. Partner after a couple of years and we've now removed the "Jr." designation.
In 2012, it was obvious there was no end to the sheer number of hours required and we were all starting to feel the pressure as were our families. We had established a viable site and the community was passionate and growing so we moved to a subscription model and used much of the money to invest in better infrastructure to run the site and, most importantly for all of us, hire independent contractors (many from within our online community) to provide the content that we, ourselves, had been producing.
I'll always remember that first night where we held our breath and hit the button to convert the site to a "paywall' model from a free model.
It's cliché to say, but being an entrepreneur takes a lot of time if you want to do it well. It threw my work-life balance way out of balance but, at least in the early years, in a good way. We're still running it today but the model has changed such that it's far more manageable.
We use dozens independent contractors to do much of the work that we used to do ourselves so the partners can concentrate on strategy and execution.
Best of all, it's an Internet subscription service so there is no tangible cost of goods or inventory to manage. We simply have to manage our content flow, much like the ESIMoney.com, and ensure our paying members are satisfied with what we are providing.
In our first year (2012) of the subscription model, we earned $29,190 in revenue. Fast forward to 2017 and we finished with $250,000. 2018 should see an approximate 10% growth rate at the top line.
We're now focusing on other levers we can pull for the next phase of our growth while not losing focus on our core deliverable. All that said, while we've been able to maintain a healthy profit margin, I have a 28% partnership percentage so no one is getting rich here.
But it provided $48,000 in gross income in 2017 and as I transition out of corporate life, I'll be taking an additional modest amount to help cover insurance costs which will take my earnings from the business to over $60,000 annually. This will also provide a great opportunity to grow the business with more focused hours spent on strategy. It will be very nice to have more hours in the day to dedicate to something I helped create. For that reason, I'm able to say "next phase" rather than "retirement".
On top of that, my wife and I purchased a vacation rental property in 2012 in the after-math of the financial downturn.
We love Yellowstone National Park (YNP). We fell in love with the park and the surrounding areas (Grand Tetons, etc.) from our first visit and stayed in a wonderful little cabin near the west entrance to the park. Not long after, the downturn hit and when we went back to rent the cabin for another visit in 2011, it was no longer available for rent.
After more research, I found the cabin was available for purchase with all the furnishings essentially as a turn-key operation, but the price was too high ($290,000). I continued to watch it and the price eventually dropped to $230,000. Not long after it was down to $210,000 but with no furniture and was a short-sale.
I offered the bank $165,000 and they eventually accepted $175,000. We spent about $20,000 putting in rustic log furniture, from the same original provider and filled it with all the necessary upper end vacation rental needs, acquired a new property manager and it's been renting out ever since. We receive roughly $14,000 in net income annually from it and the price of the cabin, with furniture, is back in the $270,000 range.
SAVE
What is your annual spending?
Annual spending is approximately $63,000. But that spending doesn't take into consideration discretionary spending.
As we have no debt other than the vacation rental, and any expenses from that flow through the vacation rental profit/loss, we have a good level of discretionary income and we've been able to slack off from the 'mystery money' expense side of the equation, instead only focusing on those regular fixed expenses and household costs.
I also have saving expense that isn't part of that $63,000 (more on that later).
What are the main categories (expenses) this spending breaks into?
Main categories of spending are all the normal categories.
Such larger items as property taxes, insurance, life insurance, liability umbrella, gift, maintenance, all utilities, food, pet care, gas and few subscriptions (Netflix, Online Gaming, Audible, Lawncare, etc.).
The Gift and Maintenance accounts are what I use to ensure that I always have money available for birthdays and special events in addition to routine maintenance costs like landscaping, roof maintenance, HVAC maintenance, carpet cleaning, AAA, etc.
In fact, technically speaking, I roll up all the annual insurances up into an annual cost and divide it by 12 and make a monthly allotment into "Maintenance" so when the bill comes due, I already have the money saved.
Do you have a budget? If so, how do you implement it?
Yes, but it is a soft budget now that we have no debt and are 'coasting'.
I ensure the checking account has everything it needs near the 1st of each month. That is when I do the transfers to the Gift and Maintenance accounts, payoff any visa balance, and survey the upcoming month for extra needed payments.
I do all the budgeting and payments which is going to be an area of focus shortly as my wife is too far removed from it (by her own admission). It's important that she know and understands the construct and how to take over – but it's difficult to do only from watching. So we will begin a new level of knowledge transfer soon so she can feel more comfortable.
What percentage of your gross income do you save and how has that changed over time?
It's a very rough calculation but we are very close to 50% of savings to gross earnings.
I don't track that any longer due to our income sheet and how it changed after adding the cabin, side business and paying off the primary mortgage.
Being essentially debt free freed up so much discretionary income and our finish line is within sight so I let the tracking of savings as a percentage of earnings go.
Safe to say, with early retirement looming, we're putting as much away as possible from all sources and praying the market continues to do well for another year or so. We're in rinse and repeat mode.
What is your favorite thing to spend money on/your secret splurge?
I can't say we have any one thing.
My wife loves Starbucks. I like technology.
We both love going for weekends away to see baseball and football games and eating great food at the stadiums and around the city.
We also do like traveling, especially road trips. We usually take a road trip with our daughter every other year or so but that has slowed now that she's 19 and in college. We're looking forward to picking that back up once we retire.
I have wide-ranging tastes and hobbies and tend to be a planned-impulsive spender. Meaning, I always have three or four things that I really want to purchase but won't until I've saved up enough money and then may on a whim purchase one or two of the items. The key is that I ensure I have saved in excess of the cost before the desire to actually purchase hits me.
My wife is very simple in what makes her happy. She loves our downtime at night with a glass of wine, sitting on the porch, taking walks with the dog or going for a day-hike. They are great activities, help keep us fit and are very cheap.
INVEST
What is your investment philosophy/plan?
I've always been a relatively aggressive investor/trader of the stock market, but with limits and what I would consider to be a wise amount of balance.
During the .com bubble years and even to this day, I ran a very popular trading thread on one of the top sites. I don't post much anymore. On it, I would engage with others on trading tactics, technical analysis, market opportunities and how to keep greed in check and maintain balance. I saw a LOT of people lose everything because they couldn't do either of those two items.
During those years I kept my trading account at a fixed amount and whenever it went up by approximately 50%, I transferred the money elsewhere for safety, down payment on the house, etc.
Now the investment philosophy is in full transition mode as we move from a high-return goal to one of preservation with modest growth to help sustain early retirement years.
As I'm one to say: Now I'm counting on 3%, looking for 4% and hoping for 5%. Anything close to 4% means without any catastrophic changes to our expenses means that we should be able to not draw down our investments which provide the income we need to, but with enough cushion to weather bad years.
What has been your best investment?
Sorry to go all existential on you here, but my best investment has been with my wife and our 'wine time'.
My mind often goes at 120 mph and I'm always working on multiple concepts, thoughts, tasks, etc. in just about every waking minute. Learning how to slow down and invest back in her during this time has added so much value to me as an individual, husband and father.
As I said earlier, taking walks and finishing the night with wine was no more than a task item for me early on, something that I could check off that I did, rather than doing it for enjoyment. As such, that meant it often didn't get done because I was working on other tasks. Obviously, that was evident to my wife as well. That time is now OUR time and I now very much look forward to it and plan for it every night though I have caught myself looking at my phone too often. Old habits.
Financially speaking, the best investment was my very first investment when I walked into Charles Schwab with a friend and a $3,000 check in 1989 and said "I don't know what I'm doing but I'd like to buy 100 shares of Apple".
The best investment wasn't Apple because I didn't hold it all that long, but what followed was a deep-dive in everything stock market related, investing principles, how to grow money, etc. I used to follow the stock market with this new crude Internet site called Prodigy (who remembers it?) and then switched to a new company that had a delayed stock streamer: AOL. In fact, I invested in AOL the day they went public.
All that knowledge prepared me for the coming .com bubble years and my investing mantra of "Take what the market is offering at any given time".
What has been your worst investment?
I've had an entire book of lessons as I call them.
Just about the time I get cocky due to a level of recent success, I think I'm smarter than the market and 'load up' on a sure winner like Fitbit. That one was quite costly.
But even some of the great winners (Google, Apple, Microsoft, Under Armour, etc.) of our time were major % losers at points in time.
I made some bad mistakes with Google, Apple, GE, TEVA, etc. But those mistakes usually followed good trades of the same issues.
But through it all, I also continued to purchase dividend paying stocks growth companies and mutual funds that I never touched unless their story changed (GE, UA).
But, those worst investments have made me a better investor, more disciplined. I learn from each one and it also taught me how to maximize the tactic of tax loss harvesting.
What's been your overall return?
Believe it or not, I've never solely tracked investment returns. Instead, I've focused on growth of all cash/investments including money that we have saved.
I have a primary spreadsheet tracker dating back to 2002. Since that time between savings and investment growth, we've increased 20.5% year over year.
If I were to hazard a guess at only investment returns, I'd guess 10-11% which includes the lost decade of 2000-2010.
Investment returns of this "longest bull market in history" starting in 2011 have been stellar. Going forward, my focus is now on moderately conservative returns in the 3-5% range.
How often do you monitor/review your portfolio?
Multiple times per day.
Finance/investing is perhaps my greatest passion and I love reading about just about anything related.
I never understood bonds very well until a couple years ago when I decided to dive in.
I do monitor my accounts more when the markets are rising of course, and tend to not pull up the sheets/accounts when the market is falling.
Being that we're on the cusp of full early retirement, I'm actively tuning and rebalancing which has meant more checks. I'm always looking for an angle toward a better mix.
NET WORTH
How did you accumulate your net worth?
It's been a mix of all factors. My early education in the stock market via my first Apple purchase in 1989 probably served me best. From that point, I started absorbing all financial information, books and strategies to learn how to be a better investor and/or trader.
I learned how to not fear the markets but, instead, respect them and use them for my benefit. That lack of fear was so important and luckily I had solid gains before experiencing many losses.
Losses can scare individuals such that they never return which then removes a huge tool to help build wealth.
There was also a lot of luck involved but I fully believe that you can maximize your chances of being lucky with solid execution, initiative and knowledge.
When my late wife's mother passed away, my daughter received enough money that allowed me to grow it to cover educational costs through any advanced degrees and she's on that path. Not having to worry about educational cost allowed me to focus on our next phase knowing that her college would be taken care of. Most don't have that luxury.
I also was fortunate enough to advance well in my career with my first executive position at 31 years old. What followed was more career advancement, a lot more money and fantastic retirement benefits.
My current employer has an unheard of retirement 401k which contributes 15% of my salary annually, not including what I'm able to contribute. For years, I've contributed the max allowable into the 401k. That benefit was removed years ago due to cost, obviously, but existing employees were grandfathered in. I will have put in 20 years in August, 2019.
But the most important aspect of our wealth advancement was made up of two items: 1) Financial Prudence and 2) Low Debt Servicing. Reduce impulsive purchases and ensuring that we only took on good debt and diverted cash to pay them off sooner is key to maximizing your saving/investing opportunities.
The fact is, I (and you won't either) didn't know where I would end up or what life would throw at me. We lost my apartment and all possessions in a fire in 1994 and insurance didn't cover it (long story). I became a single father of a three year old after losing my wife to leukemia in 2001.
But through it all, I stayed optimistic, I/we made wise decisions and built a very wide foundation of smart personal, career and financial choices that maximized the opportunity for financial benefit. That combined with a long runway called life will pay dividends.
Additionally, I wasn't afraid of calculated risk-reward plays. Read that as the willingness to take sound and limited personal and financial risks that don't carry catastrophic effects should they go bad but provide major opportunity if they work out.
This included a failed business start-up following the financial meltdown in 2012, purchase of the vacation rental in 2012, starting a new business in 2006, and a multitude of investments over multiple decades that did and did not pan out. The key was to limit the impact of the ones that did not.
What road bumps did you face along the way to becoming a millionaire and how did you handle them?
I spoke to the major ones in the last question (Fire, Leukemia) but there have been many other bumps along the way:
.com crash
The lost decade: 2000-2010
Failed Business start-up
Fitbit, Worldcom, Google investments that went very wrong
Through all my life bumps and bruises I've been very thankful that I never lost what I consider to be probably my most redeeming quality: Optimism.
I always have a smile on my face, a good word for others and the willingness to laugh at myself (and I give myself a lot of material). My outlook on life has always been to learn from everything that happens to define those events rather than allowing those events to define me. So far, so good.
Life can be pretty tough sometimes but a positive outlook allows me to weather just about any storm.
As I watched our apartment burn with flames shooting through our roof, I commented to my wife: "We always wanted a skylight". Timing was probably bad on my part.
What are you currently doing to maintain/grow your net worth?
Being that I am actively planning our next phase that will hopefully begin at the end of 2019, I'm actively making the, admittedly very difficult, change to a moderately conservative investment plan targeting 3-5% returns.
We are using these next 18 mos. to put as much money away as possible while I continue to rebalance the accounts to reduce risk.
It's been difficult as so many of the stock positions have large gains and in order to sell them to reduce exposure/risk, it means having to take capital gains which will hurt in taxes.
I've also been using options to reduce positions and risk where possible. I'm still overweight in one account due to tech stock holdings but will be addressing the positions very early in 2019.
Do you have a target net worth you are trying to attain?
No. At this point, whatever it will be it will be.
I'd love to see it north of $3.5M and even a modest 5% market return coupled with our saving rate would eclipse that, but I'm not setting that as a goal per se.
How old were you when you made your first million and have you had any significant behavior shifts since then?
July 6th, 2011. 44 years old.
What money mistakes have you made along the way that others can learn from?
The primary mistake I've made has been not adhering to some of my trading tenets about cutting losses early.
Nearly every time, the losses grow and you end up cutting much later.
It's disappointing when I fail that aspect as I'm constantly pounding my fist on the table for others to "cut losses early". But I'm accountable each time and I make sure I understand why I'm holding rather than cutting. But I still profess to let winners run and cut the losers quickly.
Another mistake I've made is being overly cautious, even if others would say I'm being risky.
After my vacation rental purchase I had another opportunity, a couple years ago, to pick up another house in the same area with a great vacation rental history. I overplayed my hand and tried to get the house for what "I" wanted it for, thinking that the sellers would jump to sell it quickly on a deal that would close quickly. I lost the house over $5,000. It would have had a monster return on cash rate and would now be worth $50,000 more due to appreciation.
Understand the level of risk you are taking on but also the materiality of the variables. Losing that property over $5,000, given the attached opportunity, was a big financial mistake.
Most times I don't do my own due diligence, I end up paying the price. It's so important to, regardless of where you get your information about a potential investment or opportunity, to do your own due diligence and make your own decision based on the potential impact to YOU.
Perhaps the biggest, in dollars, mistake I made was not taking an opportunity that would have required me to move back to Southern California. I was to be the 12th employee for a "digital" company serving financial institutions. As that employee, I would have also received just over 100,000 shares of stock which wasn't public yet. They went public two years later or so and their first trade was over $80 per share. Oops.
What advice do you have for ESI Money readers on how to become wealthy?
I'm ultra-passionate (as you can probably tell) about this topic and may even do this in my next phase, even though I'm not "certified".
All of my answers to these questions are woven with my own personal tenets for wealth creation. I consider myself to be lucky with where we are at even though our sum could be considered modest. A few tweaks, a different decision or two, earlier realizations and more patience would have yielded many times what we have amassed thus far.
The best advice I could give would be to:
Start as early as possible
Be very mindful about each dollar placed
Don't be afraid to take calculated risks
Be consistent
Take advantage of all tax advantaged opportunities
Regardless of what/where you save, increase that amount every year, even if it is 1% or less.
But most of all:
FUTURE
What are your plans for the future regarding lifestyle?
Luckily, we have what I would consider to be a relatively low-cost lifestyle and few needs. Sure, I can dream about expensive cars, trips, large houses with wine storage/basements and full entertainment wings, but all those come at a cost that would threaten other aspects of our retirement.
I plan on retiring in the third quarter of 2019. At that time, an entire life's work and mindset will have to change from asset acquisition and growth to one of maintenance, retention and longevity.
I am thankful that I have a small side-hustle that could easily increase given more time to work it (more on that in the next question).
Between the side hustle and the vacation rental income, I should be able to maintain $70,000/yr. from those two sources. Given my desired % return on investments, I'm hoping to see a minimum of $75,000 additional income. Those amounts should provide the ability to maintain our current lifestyle with little trouble in normal years.
Our "wine time" that I've learned to enjoy ushered in an entirely new thought process for me. It was truly an existential growth process. I've learned how to enjoy more life with less things. That doesn't mean that I've lost some desire for materialism, just that it's well down my priority list.
As such, we haven't bought a boat or secondary residence in a retirement community. Maybe that will come later (though I have no desire for a boat and would much prefer to have a friend that has one) but until then, we will slow play early retirement for 2 years to allow life to "hit" us and realize our new normal.
In those years, we'll be kayaking, hiking, walking, exercising, cooking and enjoying our new freedom together.
What are your retirement plans?
We are blessed with having created what many never get the opportunity to, a relatively large "bridge" (as I call it) account to fund our early retirement. The bridge account is the term that I use to describe money that will be used to fund the years before we have, or choose, to access our retirement funds.
My hope and complete expectation is that these funds will last no less than 18 years (age 70). If they don't, I have likely badly mismanaged something along the line or an unplanned life-event has taken our health and/or alternative income streams.
As mentioned previously, I don't see any luxury purchases on the horizon. That may change but would be somewhat out of character for me/us, especially my wife.
Our retirement will consist of finally being able to stay in our cabin for a month (or more if we choose) each year, likely during a non-peak (May) month to reduce the amount of income loss. It rents out so well currently, we have only stayed in it once.
While we have had brief discussions about purchasing a vacation home to get away from some of the rainier months for the Pacific Northwest (PNW), we won't. Instead, we will visit a different location for a month each year, renting a condo or a home to explore the surrounding areas of the US and other world locations that fit the budget.
In most cases, a month rental not in a hotel property can be quite reasonable, especially if you drive your own vehicle.
The side-hustle can be worked via laptop with as many hours as I desire. There's a strong likelihood that we will sell the business within 5-10 years.
I've even considered working abroad for a year or two, perhaps in one of our favorite locations like New Zealand.
I like to use the phrase: Wherever we go, there we are to describe our next phase, whether that be with a glass of wine on our back porch, or staying in a flat for a month in Scotland touring the Scotch distilleries.
As far as our primary residence, I fully expect we will sell it and roll the entire amount into another home with a bit more land somewhere in the NW's wine country.
Are there any issues in retirement that concern you? If so, how are you planning to address them?
Absolutely. I fear the rising cost of health insurance and I have $18,000/yr. budgeted for my wife and I. That sum is nothing if not material and, sadly, could be low.
I will likely stay on COBRA following my dismount from corporate life.
I remain concerned about physical health not only due to health care cost but the impact it could have on either one of us from sucking the marrow out of retirement. To that end, we are both very healthy and relatively active now to make sure we're prepared for our next phase. Though, little doubt that I will need to have knee replacement in the near(er) future. It won't likely last until 65 but that's the goal.
Beyond those items, I try not to worry about too many things that I can't control but, instead, have a broad foundation in place that allows me to be nimble for whatever life throws at me/us.
MISCELLANEOUS
How did you learn about finances and at what age did it 'click'? Was it from family, books, forced to learn as wealth grew, etc.?
Fantastic question.
I've learned to appreciate my parents more and more as I've aged. My Dad passed away two years ago and my mom is 94 this year and doing great.
We never had much money growing up but I never realized it. I never wanted for much more than I had and if I did, I realized that I had to earn it myself.
I had my first paper route in my early teens…and then a second one on top of it. It took a lot of time to do the "collecting" of the money so I hired one of my friends to help. I essentially had to fire him when cash went missing. I joke that I fired my first employee at 14 years old. But I can't say that is where it "clicked".
I think it all clicked when I started learning more about the stock market and I was brave enough to have a check for $3,000 made out to Charles Schwab and walked into their La Jolla office one sunny morning. It opened up an entirely new universe of terms, subjects and opportunities that I still love to this day.
I'm excited anytime someone reaches out to me and says: "You helped one of my friends and I was wondering if you'd help me plan for retirement too?"
What I loved most after learning about the markets was the fact that this "hobby" was so deep and it was actually one that could pay me back if I could be good at it.
Who inspired you to excel in life? Who are your heroes?
Most that know me know that I'm fond of saying: Everyone in my life has been a mentor for both good and bad. And it's true.
I love to surround myself with smart people and then do what I can to emulate what I appreciate most about them.
The same goes for those that have negative aspects as well, noting those traits and leaving them out of my mix.
My executive boss in my mid 20s taught me how to champion others and inspire them to greater heights. Funny enough, those that didn't work for him did not care for him, but we were all diehard fans. So I took those traits and also learned from the negative one such that I do my best to inspire, or at least appreciate, those outside my sphere of influence as well.
As I started learning about the markets, I read Peter Lynch's One Up on Wall Street and Beating the Street. They were foundational for me.
Now I have learned to appreciate so many in the space. I especially love those individuals that have amassed great wealth through a life well lived (at least in my estimation). Those like Howard Schultz, Sir Richard Branson, Warren Buffett and others that haven't sold their souls for their wealth but instead, their wealth is a byproduct of who they are as people.
Recently I've become a fan of Robert Herjavec (Shark Tank) and was front row when he spoke at a convention I attended. If any of you four are reading this, my dream is to have lunch with you so please reach out. I'll treat. :o)
Do you give to charity? Why or why not? If you do, what percent of time/money do you give?
This is an area we need to do a better job with and there's a plan in place.
We do routinely give to random charities annually, usually based on how much we've already given throughout the year or what strikes us at the time.
My employer does a fair amount of charity work and I nearly always contribute.
I often choose far more individual type charities than the larger ones. I love the Angel Trees at Christmas or the local food banks and small community outreach projects over ones like Red Cross, United Way, etc.
As we enter our next phase and have provided for ourselves more concretely, we will be ramping up this area to provide for greater donation.
Do you plan to leave an inheritance for your heirs (how do you plan to distribute your wealth at your death)? What are your reasons behind this plan?
The short answer is: Yes.
That said, we have a single daughter and I am the youngest, by far, of 5 children. Meaning as long as my health holds, there won't be many to leave an inheritance for.
I'm already actively teaching my daughter about saving, investing and proper money management. She knows she's on the hook for continuing what we've started and she will receive the bulk of what we amass.
My goal is to live for us first, however. In all likelihood, wealth transfer will be done via trust.