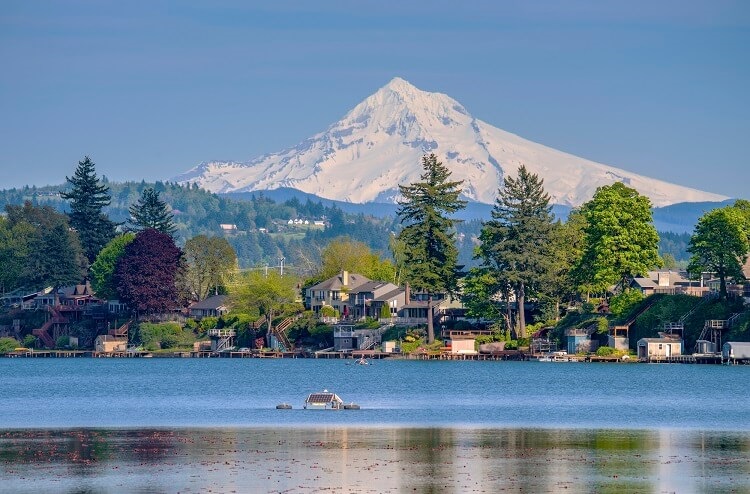 Today I have two updates for you from previous millionaire interviews.
I'm letting three years pass from the initial interviews to the updates, so if you've been interviewed, I'll be in touch. 😉
These updates were submitted in May and June.
As usual, my questions are in bold italics and their responses follow…
OVERVIEW
How old are you?
I am 55 – I've been divorced for 20 years.
Do you have kids?
I have one son, a graduate of the University of Tennessee.
He works in supply-chain management for a large American corporation.
What area of the country do you live in (and urban or rural)?
I live in the Southeast in a mid-sized city that is one of the fastest growing (and popular) in the country. I've been here for 25 years this time.
Good place to have businesses.
What was your original Millionaire Interview on ESI Money?
I was Millionaire 124.
Is there anything else we should know about you?
Nothing beyond the pale here. I was a high-C student in school. After leaving school I was fortunate enough to land a job with an large Midwestern company that gave me an opportunity. I was there for 9 years before opening my first business in 1997 – one I still have today.
Since then I have opened 2 businesses – the first, a folly, was a retail bicycle shop that was impacted by the 2008 fallout – we wound up that business in 2010.
Hard lessons learned but – lesson learned. It was a painful and embarrassing experience but in retrospect gave me a lot of courage and introduced me to "failure".
In 2014, I started our real estate investment company and continue to have good success with that. I've always owned small commercial real estate and we've now branched out into multi-family, long term and short term investment properties. My son handles the management as his "side-hack" from his main career.
In short, both of my businesses are passive – "MBA" – manage by absence – very process driven through good people.
NET WORTH
What is your current net worth and how is that different than your original interview?
My current net worth is $7.2 – $7.7 million.
Previously, my personal net worth was $3.5 million.
What happened along the way to make these changes?
During the past few years, I've focused on working/ living intentionally and taking advantage of the time I have. During Covid, I acted "as if" and continued to acquire small single and multi-family properties in really solid sub-markets that are very likely to continue to grow (and have).
I've also joined an entrepreneurial group in Toronto and surrounded myself with like minded, high-net worth business owners. (Of which I am not one). It's made a tremendous difference. I have new, bigger/ better goals and I'm enjoying myself more than ever!
I've also focused on working less and enjoying time away with my dog. I bought a van and have been away from home about 12 of 22 weeks this year.
What are you currently doing to maintain/grow your net worth?
Continuing to look for opportunities to grow my real estate business.
Developing my key employees and paying them very well.
EARN
What is your job?
Real estate investment company.
Insurance Agency.
What is your annual income?
$510,000.
This is what we show on paper. It's more but the beauty of depreciation in real estate helps keep my paper earnings lower.
How has this changed since your last interview?
I'm not sure. Maybe it's gone up 20%
Have you added, grown, or lost any additional sources of income besides your career?
Real estate – see above.
I leveraged my career to open the real estate business.
SAVE
What is your annual spending and how has it changed since your interview?
I save / invest 80% of what I earn so I spend $100-110k per year:
Mortgage: $33,000 – includes insurance/taxes. (No plans to pay off house)
Utilities: $6,000
Maintenance: $2,500
Groceries: $6,000
Entertainment/Recreation: $36,000 (includes eating out/some travel)
Misc Insurance: $10,000
Car/ Van: $20,000 (these are business vehicles – write offs)
What happened along the way to make these changes?
Nothing magical. Income went up. I have the same personal bills as back in 2003.
I have nice bicycles, a nice guitar, some dirt bikes. I have good shoes and l live in the house that I raised my son in – bought in 2003 for about 1/4 of what it's worth today.
I recently bought a Sprinter Van that I use for travel to look at real estate. Big purchase for me.
I've never owned a boat or aircraft or indulged in avocations that require much money. I ski, ride mountain bikes, dirt bikes, read and hang out with my dog. The van does double-duty as work and play.
I recently picked it up in Portland, Oregon and spent 3 weeks driving it home, riding my bike/skiing along the way. I'm looking forward to using this for work/fun rather than waiting until I am too old to do the things I love to do at the level I do them now.
INVEST
What are your current investments and how have they changed over the years?
Self Employed Pension: $930,000 (Depends on market whims.)
Real Estate Equity: $5,960,000
Permanent Life Insurance: $250,000 (cash)
Cash: $325,000
They've gone up because of acquisition and market conditions. I expect my stock market accounts to go down (not a fan). I begrudgingly contribute to my SEP only to get the tax credit each year for doing so. Real estate is a far-more lucrative asset-class if done properly.
I'm fortunate to own 2 almost recession-proof businesses, rental real estate and insurance. We expect current inflation to increase our top-lines in both.
MISCELLANEOUS
What other financial challenges or opportunities have you faced since your last interview?
Since the last interview the challenge is not to sit still and wait. Covid hit in 2020 and continuing to hire people and purchase property made a big difference when we began to pull out of the pandemic.
Additionally, by transitioning our cash into hard assets with fixed interest rates, we will be able to offset the cheap debt during this inflationary period. (Rising cash rental revenues pays off cheap debt).
Sitting on cash or investing it in a market that has been exaggerated didn't make mathematic sense to me. So we bought – and we buy. It's scary at times but again, it's math.
Overall, what's better and what's worse since your last interview?
Everything is good. My partner and I separated since the last interview. She was great but we wanted different things.
I hired a great group of counterparts at our insurance office. I'm proud so work with them. We will celebrate 25 years in business July 1. That business is one that I'm still passionate about. I'm as passionate about making my staff successful. That's what gets me up in the morning.
What are your plans for the future?
Ride my bike in summer. Ski in winter. Work with my teams. Read. Play guitar.
I'm living my retirement now. I will never stop "working" because I enjoy it so much. I still have goals. I'm fortunate to get up every day, excited about the game of work.
Willie Nelson was once asked: "Willie, when will you retire?"
Willie: "From what"?
Given that you have a bit more wisdom and experience, what advice do you have these days for ESI Money readers?
Don't listen to people who tell you that "you can't". Ever. Stay away from those people.
Take good care of yourself / your brain/ your attitude. Do whatever it takes. It may involve changing – changing habits, changing friends, changing perspectives. But do it. Gotta continue to grow.
————————————
OVERVIEW
How old are you?
My wife and I are both 41 years old and have been together for 10 years — married to each other for 8 years (both of us divorced spouses prior without kids).
Do you have kids?
We have a 7 year old son and 5 year old daughter who brighten our world and keep life interesting (and busy).
What area of the country do you live in (and urban or rural)?
We live in the same house we bought together 8 years ago located at the edge of Portland, OR metro on a beautiful lake overlooking Mt. Hood.
Portland as a city has experienced a rough couple years and downtown is still healing from the political/social backlash of 2020 but the natural beauty of the area is still quite wonderful and we enjoy being surrounded by natural wonders such Mt. Hood, the Columbia Gorge, the Oregon Coast and the rest of the greater Pacific Northwest.
What was your original Millionaire Interview on ESI Money?
Is there anything else we should know about you?
My wife and I drastically shifted our work lives to a semi-retirement / hobby style work when the pandemic hit at around the age of 40 partially thanks to ESI Money's insights and also from being forced to slow down, take stock and reset our life's compass and on what's important.
We now work part-time and focus a lot of our efforts on being intentional with family time along with serving our church communities as marriage mentors where we can use our experiences and successes/failures combined with excellent resources to strengthen others and in the process ourselves mutually.
NET WORTH
What is your current net worth and how is that different than your original interview?
Current net worth is $2.8 million up from $1.7 million from 3 years ago (just barely keeping up with inflation ha-ha / eek / ugh).
Assets:
Primary Residence: $750,000 (up from $550k in 2018)
Four Rental Properties including multi-family residential and commercial land (8 total units + commercial): $1,600,000 (up from $1.1M in 2018)
IRA's / 401k's: $845,000 (up from $544k in 2018)
Taxable brokerage account: $400,000 (up from $40k in 2019 some real estate gains added here)
Business Equity: $250,000** (conservative estimate likely 4-10x higher TBD)
Vehicles – 2 Cars / Boat / RV: $80,000 (our used cars went up in value!?!)
Cash: $40,000
Debts (subtracted from assets):
Mortgage #1 – Primary Residence: $290,000
Mortgage #2 – Rental Property SFR: $150,000 (line of credit)
Mortgage #3 – Rental Property Multi-Family/Commercial: $650,000
We live debt free outside of mortgages though we are considering opening a credit line on our cash brokerage account for future investment as rates are below 4% even as mortgage rates skyrocket.
What happened along the way to make these changes?
Over the last couple of years we sold 2 rental properties (condo in Portland and 2nd house/rental in Las Vegas-Summerlin) and bought 3 new rental properties, 1 SFR in Florida, another SFR in Portland and a multi-family building with an additional commercial lot also in Portland. Looking back on our 10+ real estate investments over the years we certainly wish we had kept more of them as rentals versus selling would have added $1.5M+ to our net worth – whoops!
Real estate investing is one of our primary side gigs we continue to work on together. My wife is a full time mom but keeps her Real Estate license active so we can buy investment properties in need of work, fix them up, rent them or sell them for profit. We have found renting for at least a year is a good strategy to help pay for renovation costs, gain equity with more time and get to long term capital gains versus flipping within same tax year.
Looking back the BRRR model (Buy, Renovate, Rent, Refi and Repeat) where you re-fi and hold longer versus selling is much better than our slow flip model. We have slow invested in nearly 10+ properties over the last 7 years and all of them have made around $100k each but they took a lot of work to get there where as holding them another couple years would have earned another $100k to $200k in equity + rental returns each. We are taking note and making adjustments here for the future.
We also increased our cash investment in the stock market with Covid crushing REIT's and other tech stocks opening a huge opportunity to invest in beaten down stocks and ride them back to their full value. We are now rinsing and repeating this again with this latest cycle.
Biggest fail so far was selling 100 shares of Tesla when it doubled and then watching it go up 5x higher – whoops again!
In summary we gained $1.1 million in net worth in 3 years and that easily could have doubled or tripled if we held vs sold both real estate and stocks.
We also gained additional equity in startup tech companies I have helped as investors and advisors in addition to equity held from past work. Value of that equity is approximate and will turn into cash at some point based on the value of the company's next round – TBD.
What are you currently doing to maintain/grow your net worth?
Like many ESI Money readers we follow the markets relatively closely and knew inflation was going to take off so we purchased larger real estate investments and invested accordingly in the stock market over the last couple years. Now we are working on holding on to our investments longer vs selling them.
We are also investing in this latest market cycle in specific equities such as apartment REIT's that pay healthy dividends and are not over leveraged along with stocks in profitable companies that can withstand some economic headwinds.
I am also working part-time with a couple of small tech companies helping them build their businesses as an advisor and receive some equity which I believe has good chances of positive return as these companies grow and hopefully see positive financial exits in the future.
EARN
What is your job?
My wife is a full-time mom and part-time real estate agent.
I am a part-time real estate investor and part-time tech entrepreneur/consultant that helps other tech entrepreneurs grow their businesses while also working on my own passion projects.
What is your annual income?
For the last 2.5 years we have worked part-time without W-2 income with the following approximate earnings:
Wife's Real Estate Income: Approx. $25,000 (on average)
Tech Consulting Income: Approx. $50,000 (25hrs/week)
Rental Income: Approx. $40,000 after mortgages/expenses
Cash Equity Dividend Income: Approx. $15,000
Total: Around $130,000 annual income
How has this changed since your last interview?
Income has changed drastically from 3 years ago and both the pandemic and ESI Money played heavily into that. I'll explain…
The first major shift occurred just before the pandemic when the company who acquired my small tech business offered me a severance package once it was acquired by a much larger publicly traded company for the 2nd time in the same year. This meant I went through 3 acquisition rounds in about 2 years each with equity payouts.
The last acquisition did not offer much future equity and I negotiated my way into a severance package rather than stay. I questioned this choice for a few months but it really was a blessing as I needed to reset my work life balance and moral compass. In the end nearly every one of my peers moved on within the following year so I didn't miss much.
ESI Money came into play in a unique way in that I had been reading both the Millionaire Interviews and the Retirement Interviews which offer a ton of perspective on a life long view of finance and financial freedom. How so? After reading a series of people's life journeys and wealth building stories that lead to financial freedom I began to take away a few key points as it relates to myself at 40 years old navigating life.
A healthy retirement does not mean you stop working.
I had a powerful conversation with a retiree at a bar in a resort in Cabo Mexico who had worked as a middle manager at Intel for 30 years and had several million dollars in retirement. He "retired" for a year and drove his wife crazy then went to work as a janitor for an elementary school in his 50's and was never happier. I took a lot of lessons away that night and subsequently found ESI Money to backup this story with several other stories of peoples career life journeys.
Lessons learned include the importance of being active and productive in retirement and wealth growth does not stop at retirement as Mr. ESI Money shows — it can continue at an even more rapid pace as you change the game on your career life. ESI Money interviews back these lessons up over and over again.
Once you achieve a certain level of wealth and competence you can be financially free whenever you pull the trigger.
I have been offered some roles up to $500k a year in total comp that are very hard to say no to but the reality is that I have already succeeded enough to lower that bar and save my time for more important endeavors such as family, friends, community etc.
Here is a spiritual bit learned over the last couple years: Hevel is the Hebrew word for "smoke" or the concept of chasing after the wind used in Ecclesiastes over and over again often translated as "vanity" or "emptiness" to reflect the worth of many life pursuits. A well known spiritual concept is that we have a God-sized hole we try to fill with a lot of things including career + money etc. Slowing down for a few months, stepping back and taking a deep breath allowed me to realize the truth in this and adjust my views on money / work / career etc.
To be fair to work, though it can be related to "hevel," it is also fulfilling and can be a source of positive mental health when in balance. Work and the positive results from work are one of 4 things in biblical wisdom literature that provides fulfillment, the others being relationships with friends/family, your spouse and God. Putting work in its proper place in balance is super important and an ongoing skill we are working on mastering.
Have you added, grown, or lost any additional sources of income besides your career?
Yes to all three.
We have added additional income with more rentals in buying a multi-family property and have adjusted our strategy to try and hold longer vs sell.
We are actively buying more property but we invest slowly and only add a property a year or so. Some of our real estate investment friends buy 5 or 10+ properties a year which is way too ambitious for us.
I have also found some success in advising startup tech companies with minimal salary in exchange for small bits of equity which I hope pay off some day. A Lot like choosing an employer I attempt to select companies I believe in and feel confident in their success to invest my time in.
SAVE
What is your annual spending and how has it changed since your interview?
We are not big spenders and are even quite frugal in a lot of areas, even groceries as we eat primarily fresh and local.
We spend close to $10k/month but half of that tends to be business expense or utilities.
We honestly do not track expenses ultra-carefully but instead track net worth quarterly and ensure we have enough liquidity to cover our needs.
This is the same as it was 3 years ago with the biggest change being health insurance as self employed vs employed by a company. Cost out of pocket is close to the same on either side self vs corporate employed so far.
Expenses break down as follows:
Mortgage: $2400/mo
Private School: $800/mo
Travel/Leisure: $1000/mo (we RV travel often)
Grocery/Misc: $1000/mo
Auto Insurance: $200/mo
Health Insurance: $300 (Christian Health Share – Thx ESI Money)
What happened along the way to make these changes?
We made a concerted effort to adjust our goals over the last couple years to be more life and family first and career second. We have made the move from work sabbatical to semi-retirement but not exactly retired….Would that be called a life sabbatical?
Some key concepts learned these last couple years during pandemic during work sabbatical is that ZERO work is nice for a break but unlimited leisure can also get old and balancing SOME work/worthwhile pursuits with leisure is best for a healthy life balance. I follow along with the ESI Money's retirement blogs for ideas and insights on early retirement which is helpful and inspiring.
INVEST
What are your current investments and how have they changed over the years?
Current investments are in real estate, REITs and mostly dividend producing stocks.
Prior to 2020 our stock market investments were primarily in retirement accounts. In the last couple years we moved some of our real estate gains into REITs with mixed results.
Real estate continued to climb until recently and the equity market has been mixed.
What happened along the way to make these changes?
On the real estate side we oftentimes found ourselves selling an investment property after we had fixed it up and it was show ready. We found it all too tempting to simply list and pocket the roughly $100k in profit rather than deal with the next tenant. Looking back on each scenario there were good enough reasons to sell each investment but holding them would have been much more advantageous as a general strategy. We are adjusting that strategy to hold longer vs sell.
On the stock market side we have found some success in Real Estate Investment Trusts. Being able to choose REIT's with holdings we believe in such as Apartment REIT's or Commercial REIT's with strong anchor tenants such as grocery stores or storage that are not overly leveraged and produce recurring dividends have been a safe place to invest in the recovery from 2020 and have so far weathered the 2022 drop fairly well.
We still let the professionals manage our retirement accounts and selectively invest one off tech stocks with varied success that really depends on timing the market which is super difficult.
MISCELLANEOUS
What other financial challenges or opportunities have you faced since your last interview?
A couple notable failed ventures we attempted over the last couple years include almost buying a fitness center just before the pandemic in 2020. We had an SBA loan lined up and a contract started but we pulled the plug on that deal as covid painted a bleak picture quickly for that industry at the time. The numbers looked really good for the business and my wife and I have turned working out into a passion for life so it made sense when we started but in the end I think we dodged a bullet there.
We also spent a couple months trying to buy a storage facility https://esimoney.com/five-reasons-you-should-invest-in-storage-units-and-three-ways-to-do-so/ in 2021 again with an SBA loan. We turned the contract 3 times for some ticky tack terms and another investor snuck in on us in final round of negotiations costing us several hundred thousand maybe even a million in upside and tens of thousands of annual income on that deal. Lesson learned, get in contract faster!
Overall, what's better and what's worse since your last interview?
Best: New work life balance, getting to take a year off with the pandemic and come back selectively working part-time for businesses we like and believe in.
Worst: A lot of swings and misses financially over the last couple years but in the end we did grow vs go backwards and we proved we can work part-time and move the needle forward which in itself we'll mark as a win. The kids going back to school has been a challenge for us while the teachers are doing their best to work uphill with kids who took a year off and many losing attention and social skills along the way with too much YouTube and video games…we hope this will improve in coming years.
What are your plans for the future?
We are going to attempt a "gap year" this next school year and try "world schooling" with travel half the year and remote curriculum. We intend to have the kids socialize in new "world school pods" that really took off during the pandemic and see what alternative schooling is like for our kids.
This next year could be a huge life changer for us…looking forward to the adventure!
Given that you have a bit more wisdom and experience, what advice do you have these days for ESI Money readers?
My advice: Live in the present and find work life balance sooner than later.
Recognize that you likely will want to work in some capacity even into your retirement so keep that in mind during your financial journey.
Recognize your strengths and weaknesses, figure out where you deliver value based on those strengths and play them accordingly in life and career.
For us buying real estate with equity and good cap rates has been a valuable wealth building strategy and coupling that with longer hold times play out best long term.
I just joined the Millionaire Money Mentor group and am looking to learning more investing tips from others there also!