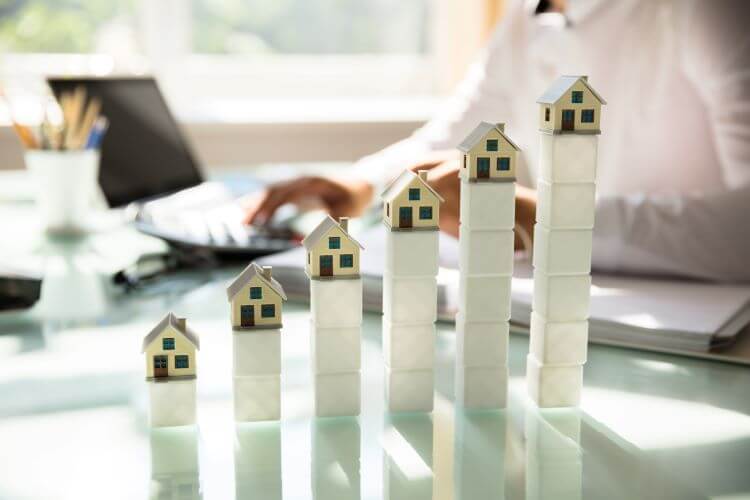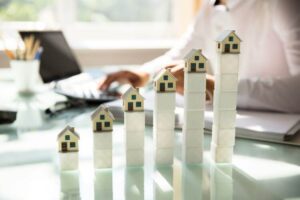 Today I have an update for you from a previous millionaire interview.
I'm letting three years pass from the initial interviews to the updates, so if you've been interviewed, I'll be in touch. 😉
This update was submitted in July.
As usual, my questions are in bold italics and their responses follow…
OVERVIEW
How old are you?
I am 30 years old.
I am not married and have never been married.
Do you have kids?
I do not have any kids.
What area of the country do you live in (and urban or rural)?
Urban area in Texas in a major city.
What was your original Millionaire Interview on ESI Money?
I am Millionaire Interview 186.
Is there anything else we should know about you?
I am planning on getting married in 2024 and need advice on anything and everything when it comes to financial planning and starting a family.
NET WORTH
What is your current net worth and how is that different than your original interview?
Original interview: $1.05M as of April 2020 (0% primary residence (zero), 20% single family rental (one), 40% stocks, 30% real estate syndications, 5% Municipal Bonds, 2.5% CDs, 2.5% Pension).
I was renting as of 4/2020 and had my one house at the time as a single family rental.
Current interview: $2.90M as of July 2023 (15% primary residence (one), 30% single family rentals (three), 35% stocks, 20% real estate syndications, 0% Municipal Bonds, 0% CDs, Unknown Pension).
I purchased 2 houses in 2020 and another one mid-2022. I ended up moving into one of them. All houses are currently mortgage free.
I stopped tracking my pension since I am still young but it is probably something I should check on. The pension is a negligible amount so really does not drive the needle.
What happened along the way to make these changes?
Between then and now, there have be a substantial amount of changes.
I purchased 3 houses (including the one I live in) and paid them off.
I also paid off my parent's mortgage.
I have not changed my stock allocation and I am still Technology/Growth/S&P500 weighted. I have not really bought additional stocks outside of maxing out my 401k yearly.
Most of my earned income have gone into either real estate or real estate syndication.
As far as bad experiences, I almost lost my life to an illness and spent 6 months on IV treatment. I am back almost fully healthy but it was a humbling experience on how short life truly is.
The only benefit of the illness was that I was able to work from home. Other than that, it was something I did not see coming although I did learn how important a good health insurance plan is.
What are you currently doing to maintain/grow your net worth?
At the moment, I am fully managing the rentals (3 rentals in total) while investing any new income into real estate syndications and if the right opportunity arises, then I will consider buying another rental.
I am also monitoring the stock market for major dips only.
An important aspect I believe is having the right people in your life. I try to surround myself with family, good people, and like-minded individuals. I believe that is the most important thing to do when it comes to growing or maintaining ones net worth. I pay attention to who I am around and who I should not be around. The people around me have similar goals, qualities, values, and are generally good people.
Finally, I am thinking of starting a business and have had different ideas and ran multitude of calculations over the past few years but none have had me fully convinced to take the next step. I am, however, very open to starting a business.
I am curious what ESI readers think are the best businesses to start in today's market?
EARN
What is your job?
Senior engineer, and side entrepreneur/investor.
What is your annual income?
Below would be the AGI over the last 3 years since the last update:
2022: $320k AGI
2021: $244k AGI
2020: $161k AGI
I project 2023 AGI to be higher than 2021 but we will have to see. My goal really is to increase income AND decrease tax liabilities through tax efficient vehicles such as maxing out my 401k yearly, contributing to my FSA, only considering selling stocks when it has reached it's "long-term" capital gains designation (although I rarely sell stocks).
I am curious — what other vehicles do ESI readers use and which are the most efficient in their opinions?
How has this changed since your last interview?
As far as income goes, the things that have changed since then are:
I bought 2 single family rentals and I have had tenants living there ever since I bought them. I have had no turnovers when it comes to those two houses I purchased in 2020. I also have been able to increase rents every time the lease was renewed. The rent increases were standard and nothing major.
I got the standard salary pay bumps in my regular job (no promotion). Nothing major. I would love a promotion given the amount of time I spend working. I am currently focusing on ways to improve my odds for a promotion.
I had a lot of stocks vest in 2022 which is why the AGI in 2022 is really high. It was the highest amount of stocks I have had vest in a calendar year.
I got a promotion in my side job and now lead a team. This was unexpected and came with a pay bump.
I had a couple of syndication payouts and some of them went full cycle so those were income driving events.
Have you added, grown, or lost any additional sources of income besides your career?
The major sources I believe I have added are all in real estate. The single family rentals have performed well so far. I have also poured a good amount of capital in real estate syndication and my hope is those pan out to be good investments in the next 1-6 years when they go full cycle.
Within real estate syndications, I have invested as an LP multi-family, student housing, self-storage, office, hotel, and health care facilities. I would say the investments that had a floating interest rate have been struggling this year because of the rate hikes and have currently under-performed although that could change when rates go back down and the asset is sold but the most important thing for those particular syndications is that they fully cover their debt service and not worry about quarter distributions this year.
The real estate syndication successes have been in self storage, medical office, and apartments with fixed rate debt.
Going forward, I am looking for creative ways to diversify into investment vehicles I am able to mentally understand and wrap my head around.
I am curious what are the favorite investment vehicles for ESI Readers and which ones should be avoided based on their experience?
SAVE
What is your annual spending and how has it changed since your interview?
Last 12 months spending (July 2022 – July 2023):
Property Taxes: $21,187
Mortgage: $15,033 (probably includes escrow payments)
Utilities: $6,650
Health Care: $5,205
Home Repairs: $4,498
Home Maintenance (includes HOA): $2,484
Home Improvement / Home Decor / Clothing Upgrades: $2,020
Travel / Groceries: $1,741
Real Estate: $1,331
Gas: $1,251
Gym: $704 (2-Year Gym Membership)
Automotive: $555
Car Insurance: $400
Restaurants: $329
Annual Credit Card Dues: $95
Total: $63,483
Historically, I have always been a low cost, low maintenance person. I still am (well kinda, sorta), however purchasing and maintaining rental properties have seen my expenses creep up. Although the rental expenses are offset by the income from the rentals and they are all cash-flowing, I still like to think of them as my personal expense so that way I pay attention to them just like I do my personal expense since I own the rentals.
The way I approach decreasing my spending is by paying attention to the items that cost the most. Looking at that list, my biggest enemy is property taxes and I have disputed all my property taxes for all 4 houses over the past 2 years with varying success and failure. Property taxes is Texas is HIGH and it is actually deterring me to look into investing in properties in other states I grew up in or I am familiar with just because of the property taxes.
The next thing to focus on was mortgage and I have paid off all my mortgages to eliminate that. After that, utilities is up next and I have switched tenants on a rental and set the structure where the tenant is liable for all utilities. I have also switched my internet plan to a much faster and cheaper option (WIN-WIN).
As far as healthcare, I have gotten the best health care plan offered by my employer. A really good health care plan saves a boat-load of money for those who have medical expenses that are large in particular year.
Home repairs and home maintenance are a little out of my control. Although, I've fixed a few things myself. I am limited in fixing everything myself and need the help of contractors sometimes.
One expense I have not been able to decrease and it seems to be always increasing are HOA fees. I am curious how ESI readers have lowered HOA fees? Is there a strategy or something that can be presented to the HOA board to get them to lower the cost or keep it flat?
Home Improvement / Home Decor / Clothing Upgrades were a one time purchase because I bought a house last year and had to decorate it. I occasionally make small purchases on household supplies every now and then but those are negligible in the grand scheme of things.
Gasoline purchases is one thing that I have see creep up due to running a business and I am interested in creative ways to lower my gas purchase expense.
What happened along the way to make these changes?
My health care expenses have definitely increased compared to the last interview. I rarely went to hospitals and was very active. Once I got seriously sick, I had to increase my health care spending. Thank God for a good health insurance. If I did not have health insurance, I would have spent over $300,000 on health care bills.
Fortunately, I do not have to pay out of pocket once I hit my max out-of-pocket on my insurance so I ended up spending < $7,000 over the past 2 years due to my health insurance. This obviously does not factor in family visiting trips and other miscellaneous random expenses. The major change I made over the past couple of years was getting the best of the best health care plan I am eligible for. I am curious if the readers know of any excellent health care plans to look into?
Other than that, the other expenses that changed would be related to property taxes, insurance, mortgage interest but I have been dedicated the past year to eliminate all mortgages. I have protested all my houses and was successful to some degree, however, it is still much higher than when I bought the homes due to the market being higher. I am curious what strategy ESI readers have used in the past or currently to substantially decrease property taxes?
INVEST
What are your current investments and how have they changed over the years?
Currently my allocation is simpler than previous years.
In the past I had a couple of CDs and municipal bonds, however, now I do not have any CDs or bonds.
Currently, I have about 65% real estate and 35% stocks. Of that 65% allocated to real estate, about 45% are allocated towards single family homes while the rest of the 20% are attributed to real estate syndications. I have had a couple of syndications go full cycle and have seen some new construction development projects move into the stabilization phase. Regarding syndications, I am curious what sectors in real estate have ESI readers had the most success with the highest time-weighted returns and the steps to actually purchase a piece of real estate as a sole owner or a general partner (GP)?
I have focused on real estate predominantly due to the tax benefits. I am always looking for a business idea that can have a massive impact on minimizing taxes and is tax efficient and I am interested in what ESI readers think of as ideas.
I have not really purchased stocks outside of 401k in the past 2 years but I am always on the lookout for any massive dips. I realized chasing minor troughs was not an efficient way of spending my time and is a source of unnecessary anxiety although I would love to hear of any automated algorithms that can do that if any of the ESI readers can share?
MISCELLANEOUS
What other financial challenges or opportunities have you faced since your last interview?
Since the last interview, by far the biggest challenge was a sudden major illness which I fought with for at least 12 months made me bed bound for three months but with the health and support of my family, I was able to overcome it. The financial challenge there was health expenses were not fully budgeted for.
The opportunity that arose from that challenge was to switch from an HSA to a FSA. I already had funds in my HSA to cover my medical expenses but switching to the FSA made it possible to upgrade my health insurance and lower my deductible and out-of-pocket expense.
Generally, for an individual who is very healthy, an HSA is a great option since you do not "lose" it at the end of the year and it grows if invested in the right ETF. Unused monies from a FSA goes back to the employer. I already spent all my FSA money before the 4th month in the calendar year due to my health condition.
Overall, what's better and what's worse since your last interview?
There were three major events that shaped my net worth since the last interview.
First, right after the interview in 2020, we had COVID. I am sure everyone can re-call that. With COVID came the shutdown and unprecedented interest rate drop. Most folks were moved to WFH arrangements.
In March of 2020, during my weekends, I started driving around looking for real estate opportunities. I traveled from city to city all over Texas. I went under contract on a house in April but backed out due to inspection issues and the roof needing to be replaced. Then I went under contract on another house in June and closed on that. Then later in September 2020, I went closed on another house. Those 2 purchases that year were at an extremely low interest rate, fast forward to today, they are paid off and have increased in equity by $200k+ total.
I also purchased multiple Tech stocks on the dip including leveraged ETF (TQQQ) 2020 in all was a good investment year looking back.
The second event would be RSUs. I was awarded a lot of RSUs (in shares) at a low stock price between 2020-2022 and they have appreciated immensely. The RSUs single-handedly funded the down-payment of the home I currently live in. The home I live in was purchased in 2022 and was fully paid off 7 months after. Awarded shares from a company can be a very powerful thing and should be something to be mindful of when comparing job opportunities.
The third event was falling sick. It did increase my healthcare expenses but it also brought my family closer and it showed me that one thing I could count on is my family. They were there every step of the way all through recovery. I went ahead and paid off my parent's mortgage because of how grateful I was for them being there at all times. I owe them my life.
What are your plans for the future?
My plans for the future are to not get sucked into a "spending" lifestyle, get married and start a family, and build a couple of businesses.
Given that you have a bit more wisdom and experience, what advice do you have these days for ESI Money readers?
My advice to ESI readers would be keep doing what you're doing. This platform is a great one to share stories and experiences as I have enjoyed reading every single story on the site.
Also, cherish the moments with the people who matter and are always there for you and don't get sucked into the artificial world as we know it.
QUESTION
Lastly, there is one piece that I wanted to touch on and ask for advice from ESI Readers as I have benefitted tremendously from reading ESI Money.
I plan on getting married next year (2024) and I have a lot of questions regarding a prenuptial agreement and family financial planning. This would be my first (and hopefully only) marriage. I do not have any children but plan to within the next 3 years with 2-3 kiddos being the ideal number for me.
My question would be:
What would ESI readers consider to put as separate and joint property given my profile in a prenuptial agreement? Pre-marital assets and pre-marital liabilities? How about future acquired assets from income produced from pre-marital assets? What other things should be considered as I move into this next phase of life? Health insurance for kids/child bearing? 529 plan, when is the ideal time to start? Other mechanisms?
Thanks all for reading and God bless!