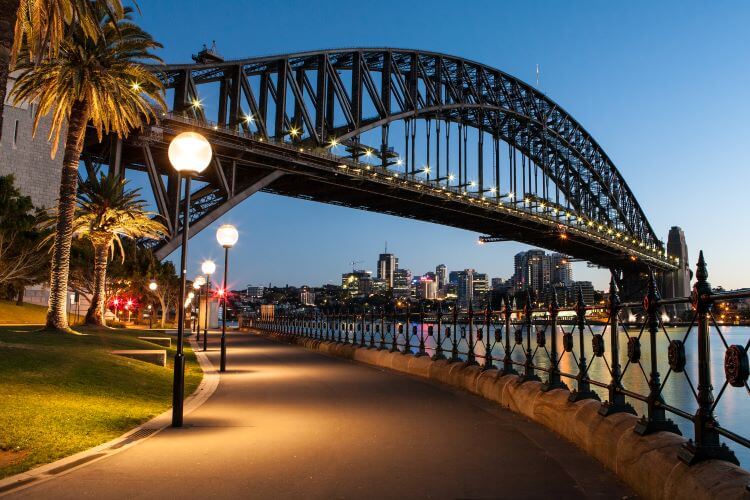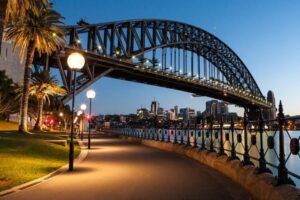 Today I have an update for you from a previous millionaire interview.
I'm letting three years pass from the initial interviews to the updates, so if you've been interviewed, I'll be in touch. 😉
This update was submitted in July.
As usual, my questions are in bold italics and their responses follow…
OVERVIEW
How old are you?
I'm 53 years old.
I have no spouse or partner currently.
Do you have kids?
Yes, I have one daughter who is 25 years old. She's is living and working in Sydney, Australia.
I have been working with her to set her up with a budget and tracking for a while and she has recently bought a 1 bed unit off plans with some great first home buyer allowances from the Australian Government. These work great for upfront cash, reduced stamp duty tax and support if you have less than 20% deposit (this usually requires mortgage insurance which is just wasted money.)
What area of the country do you live in (and urban or rural)?
That's a hard one to answer.
Since retiring 2 years ago I'm a nomad of sorts.
My base is Sydney, Australia where I'm couch surfing with a girlfriend, my daughter or my dad's place. These are urban except my dad's place which is in the country.
Most of the time I'm traveling to different cities.
What was your original Millionaire Interview on ESI Money?
I can't believe it's been 3 years!
Is there anything else we should know about you?
As noted above I retired since my last interview.
I semi-retired in June 2021 with some very light contract work to finish a project I was overseeing and completed (no more paid work) from March 2023.
I also sold one investment property (see below for tax advantages to this.)
I also relocated from Singapore back to Australia — no work visa meant no ability to stay and frankly accommodation makes it difficult to consider there for retirement.
NET WORTH
What is your current net worth and how is that different than your original interview?
USD: $2.1 million, so that's a jump of $700k from previous.
It's not a massive amount I guess but with a relocation and being retired for a while not bad I think.
What happened along the way to make these changes?
So obviously life happened — Covid, economic "stuff" and I retired. Being caught out of Australia where most of my family was during Covid made this a point for focus and I suppose pushed me out of the "one more year syndrome".
Also as noted above I packed everything up and relocated from Singapore — this was also a real scale down on "things" opportunity. The lease I had finished in February so I packed everything I wanted returned and sent it off while moving into an Airbnb for a few months while sorting out a return resident visa and finishing up work. I guess I quickly realized how little I really did need to live. That certainly helped with my nomad planning.
Once I got back — and through 2 weeks quarantine — I then renovated and sold a property so there were some portfolio adjustments and a fair bit of tax to get settled. The idea was to establish myself for retirement-type budgeting.
I also took the opportunity to talk to a financial advisor to cross-check my numbers and assumptions, and get some advice on the cash from the property sale. He had some great suggestions on how to split the money and what drawing down could look like — but in the end I didn't go with a particular product he suggested, just went with a very similar Vanguard ETF! This was pricey — straight upfront $4,400 — but very well worth it I thought and it included monthly chats for 12 months and any follow up questions, etc.
What are you currently doing to maintain/grow your net worth?
In fact I'm planning on a "Die with Zero" approach, so mostly what I'm doing is getting comfortable with the idea that my net worth will start dropping — it hasn't happened yet so that's something.
Now that the casual work has completely finished and I have a full year of spending to review, I'm getting a good idea what things are looking like. I believe I should be able to maintain a slow decrease in net worth while living off rental income and dividends/interest.
So my original nomad budget was $21,000 USD and I actually ended up spending well under this the first year (about $8k under). The a financial advisor ran the numbers for me to spend USD $33,000 and still not run down the capital until after 90. Soooooo as such I decided this year to push the envelope with travel and booked an amazing 2 weeks in Africa with my daughter — all on me — that pushed spending about $20,000 all up so I still feel all good with budgeting.
EARN
What is your job?
Now retired, I was in TIC (training, inspection, certification) R&D at the end of my career so lots of AI, Smart xxxx (inspection, health, etc.) and Industry 4.0.
The project I managed to completion after semi retiring was a data collection — a visualization tool for a non-profit focused on sanitation (read toilets) and that was really interesting. But I'm glad it's done.
Prior to that I was 25 years in Telco — mostly IT at Director level.
What is your annual income?
It was USD $140,000 with approximately 30% bonus at the end.
My contract was just that as a daily rate.
How has this changed since your last interview?
So in June 2021 I handed in notice to retire but was asked to complete one project (due end 2021) on a contract basis — paid for any hours I worked. It actually turned out final delivery didn't finish until March 2023 and I was earning about USD $4k a month for a few days work.
Now it's no paid work at all. This will make for a little adjustment but I wasn't counting on this income when I ran the numbers originally to retire so it was just a bonus actually – a few hours and a few days here and there was just fine.
Have you added, grown, or lost any additional sources of income besides your career?
I lost the income from selling an investment property and moved the capital gain into ETFs.
So I gained that dividend (plus released the mortgage) and of course lost the full time work income.
SAVE
What is your annual spending and how has it changed since your interview?
Wow – quite a bit really – so my plan was USD $20k (AUD30k) which as noted above I was well under spending last year, so I've recut my numbers and pushed the budget up to USD $33k (AUD50k) to add some luxury to my travels.
Yes, I realize that sounds counterintuitive but I figured if I COULD bring it back down to under USD $20k if needed then the numbers looked good to spend a little more now on experiences. And that Africa trip really was a truly amazing experience — 1 week in Kenya and 1 week in Tanzania!
In my previous interview it was USD $63k. That was very high accommodation rental in Singapore and some rather pricey shoes!
What happened along the way to make these changes?
So Covid and lock down certainly made me think about all those $1,000 stilettos in the cupboard!
It was also behind (like most people) my rethinking work and retirement. I'd been crunching the numbers for some time to retire and doing the one more year oh ok, just one more year — but with lockdown I was suddenly caught in Singapore — unable to return to family in Australia as I'm actually a NZ citizen (previously Australian resident). This really became an issue when my mum became unwell. All these things triggered me rethinking my spending habits, making some adjustments in that last year working and then ending up where I am.
INVEST
What are your current investments and how have they changed over the years?
4 investment properties, USD $350,000 in loan syndication, USD $100,000 cash, the rest in ETFs/shares.
One property and some cash/ETF is in Superannuation which is Australia can not be accessed until you are over 60. As is, it is taxed at 15% on returns and zero tax once you start drawing it down in pension mode. So once you decide (anywhere from 60) to change from accumulation mode to pension mode you must draw down minimum 4% every year – you can then reinvest that privately but of course tax then kicks in at usually income rates.
All this means re- thinking budgeting, etc. in a few years as I approach 60. You can do some major (up to AUD330,000 in 3 years) contributions from your assets and a large chunk of your down-sized your primary residence so there is an option to sell another investment property and siphon money into priority to the change over to pension mode. All things to think about and plan for.
What happened along the way to make these changes?
The most substantial change was to renovate and sell my previous residential property (which had been rented out for 6 years while I lived in Singapore). This was to take advantage of a tax allowance that expats can sell a previous residential home within/at 6 years and still gain the residential tax ruling so thus reducing my capital gains tax. From there I took the profit and rolled as much as allowed into superannuation (again for tax benefits) and placed the rest in ETFs/some into loan syndicate.
This also helped with my diversification as I was quite real estate heavy previously. In parallel I'd been feeding most savings into ETFs/Loan Syndication and also bought bonds for the first time. I don't think any bad experiences were behind any decisions other than the whole move back to Australia — finances have been pretty consistent (neither good nor bad as such).
MISCELLANEOUS
What other financial challenges or opportunities have you faced since your last interview?
I suppose the obvious challenge has been substantial reduced earnings income — but frankly that is more psychological really.
There is just something about not seeing that money just flowing in each month — but I have a good plan, and things are working out.
I had the opportunity to sell the investment property at the height of the high period after a not ideal renovation — supply chain issues were causing all building delays that's for sure — and still within the 6 year tax benefit period which all worked out very well frankly. The Australian real estate market certainly dropped a fair bit from end 2021 just post my sale (3 bedroom/2 bathroom unit) in Sydney's North shore for USD $885k.
Overall, what's better and what's worse since your last interview?
Total complete freedom to do whatever I want is pretty darn awesome!
So I'm just in the middle of 4 months traveling Asia — some pet sitting for friends but mostly lazing on the beach! It's been great traveling Vietnam, Cambodia, Thailand, Bali and back to visit friends in Singapore. I'm just today (near end July) heading back to Nha Trang in Vietnam for a month relaxing — avoiding some horrid cold in Sydney so that's pretty darn awesome!
I also have to say reduced "things" is pretty good. While I have stuff in storage, most of what I need and use is in the car and fits into suitcases for travel!
As noted no major incoming "earning" feels odd but don't think of that as worse really.
What are your plans for the future?
Oh so many — and none! Lol.
I have a long list of travel plans and am thinking a base somewhere in Asia long term might be on the cards.
My daughter has bought her first property off plans, so it will be ready at the end of March 2024 so she'll want help moving, decorating and getting settled no doubt (it's in Perth, Australia).
A few things I'm tossing around — a loooonnngggg round the world cruise/several months in Europe (in and out of the Schengen zone) and some wandering in South America (where I have never been). So many options, so many ideas. And of course I'm rather fond of lazing on the beaches in Vietnam, Thailand and Indonesia!
Given that you have a bit more wisdom and experience, what advice do you have these days for ESI Money readers?
Take a quiet moment and really think about what you are doing. Are you happy, fulfilled, on the right path?
If not — make plans or just make a change. The universe is a wonderful, surprising place and remember "once you make a decision, the universe conspires to make it happen."