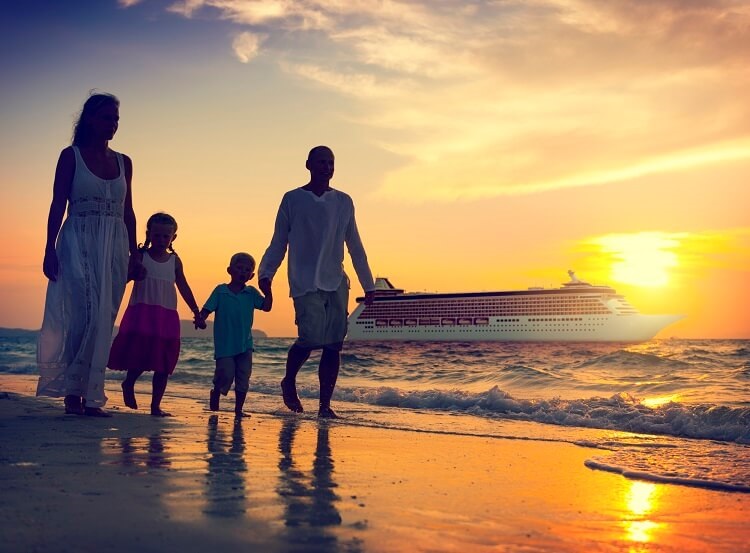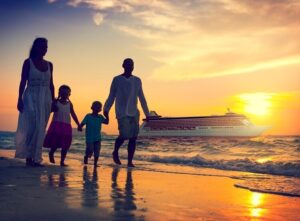 One of the books we've read as part of the Millionaire Money Mentors book club has been Die with Zero.
Like several books I've read recently, I have a love-hate relationship with this one.
I love it because it makes me think, challenges me in a new way about money, and puts the focus on life instead of money (which I sometimes lose sight of).
I hate it because like so many authors, this author goes way overboard with this concept IMO. Maybe an over-the-top viewpoint is required to get people to make even a little bit of a change, but to me it makes the book often seem out of touch and impractical.
So over the next few posts I'll be sharing thoughts from the book — good and bad — as well as my thoughts on these. At many times it will seem like I wouldn't recommend this book to my worst enemy, but if you stick around through the series you'll see there are some really great points here — some we all should consider. Unfortunately many of those are near the end, so getting there will take some time. Hahahaha!
Let's get started…
The Ant and the Grasshopper
The book begins as follows:
Maybe you've heard the classic Aesop fable of the Ant and the Grasshopper: The industrious ant worked all summer long storing food for the winter, while the carefree grasshopper fiddled and played all summer. So when the winter came, the ant was able to survive, while the grasshopper was in dire straits. The moral of the fable? There's a time for work and a time to play.
Great moral. But when does the ant ever get to play?
That's the theme of my whole book right there. We know what happens to the grasshopper — the grasshopper starves — but what happens to the ant? That is, if the ant spends his short life slaving away, when does he get to have any fun? We all have to survive, but we all want to do much more than survive: We want to really live.
So that's what I focus on in this book: thriving, not just surviving. This book is not about making your money grow — it's about making your life grow.
Several thoughts here:
The entire book really is about this story and the author refers back to it again and again. So if you don't like it, brace yourself. LOL.
Most of America is the grasshopper. On average people in this country spend as much or more than what they make. They live it up now and when some expense comes along (like an emergency or retirement) they have few answers. If you doubt me look at the stats on how many people can handle a small ($1,000) emergency, how many are a few paychecks from being in financial trouble, and how prepared we are as a country for retirement.
Most of the readers of this site (and most other money sites) are the ant. We work to grow our incomes, save a ton, invest it, and watch our money grow. This is generally a good thing, right? Well…there's a balance.
If you assume financial independence is your goal (whether or not you retire) your balancing act is that you don't want to save too little (or else you'll be left high and dry when you do retire) but you don't want to save too much (as it means you spend too many extra years working — which is ok if you do it intentionally but a waste of your most precious resource (time) if you aren't intentional). Case in point: Me. Evidence: retired at 52. Financially independent at 42. A decade lost.
So you want enough ant to get you where you want to be financially, but you also need to know when to turn the ant off (or else you simply acquire so much wealth that you can never spend it all). Case in point: Me again.
In addition, the author will make an argument later that 1) some experiences can only be had when you are younger and 2) all else being equal, a given experience is better when you are younger than when you are older. Thus instead of being all ant until you reach your FI number, he says you need to be an ant/grasshopper combination from the get-go. Don't focus too much on these points right now as we'll get to them in due course.
"This book is not about making your money grow — it's about making your life grow." This is something I can support. It reminds me of Your Money or Your Life, which this author references in Die with Zero. Yes, we read, study, and take action to improve our finances, but ultimately our goal is to use those finances to improve our lives and the lives of others, right?
That's enough of an introduction for now. Let's jump into the content.
Nine Rules
The Die with Zero philosophy features nine "rules".
We'll cover each of them in this series with the first one being this:
Rule No. 1: Maximize your positive life experiences.
Ok. In general I can support this statement. After all, doesn't everyone want the most from their lives?
But hold on. The Die with Zero "maximization" is a bit over-the-top. So withhold judgement for now.
Here's a key quote where this rule is expanded:
It would be foolish to live every day as if it were your last: You wouldn't bother to work, or study for a test, or visit the dentist. So it makes sense to delay gratification to some extent, because that pays off in the long run.
But the sad truth is that too many people delay gratification for too long, or indefinitely. They put off what they want to do until it's too late, saving money for experiences they will never enjoy. Living as if your life were infinite is the opposite of taking the long view: It's terribly shortsighted.
It makes no sense to let opportunities pass us by for fear of squandering our money. Squandering our lives should be a much greater worry.
I'm certainly not trying to tell you that one set of experiences is better than another; instead, you should choose your experiences deliberately and purposefully rather than living life on autopilot, as too many of us do.
To get the most out of your time and money, timing matters. So to increase your overall lifetime fulfillment, it's important to have each experience at the right age.
Maximizing your fulfillment from experiences — by planning how you will spend your time and money to achieve the biggest peaks you can with the resources you have — is how you maximize your life. By taking charge of these crucial decisions, you take charge of your life.
So the keys are (supposedly):
You should save for the long-term, at least some, but…
…not too much. Otherwise you delay gratification for too long, eventually missing some opportunities (for instance, if you wait until you're 60 to learn to ski, you've given up your best possible years of skiing).
You don't want to let things pass otherwise you'll be "squandering" your life, something you can't replace. You can always replace money (we'll get to this again but this is certainly the author's point of view).
You get the most enjoyment out of some things at specific ages, so you need to take advantage of them then. For instance, when your kids are 3 and 1 is probably not the optimal time for a trip to Disney World. But when they are 12 and 10, it might be. Wait until they are much older and they will be absorbed in their own lives and you will have missed your opportunity. Even if you get them to go when they are 27 and 25 it won't be the same as seeing the experience through children's eyes.
"Maximizing your fulfillment from experiences…is how you maximize your life." This is the author's key thesis. I think experiences are a big part of having a great life, but I'm not sure they are the end all the author portrays them as being.
It's better to take charge of key life decisions versus letting your life be on auto-pilot. Of course, who could argue with this?
You can start to see the author's rationale and where it makes sense and where it's a bit too much even this early in the book.
Your Money or Your Life
The book now gets into one of the best personal finance books ever IMO, Your Money or Your Life, stating the following:
The book (YMOYL) contended that your money represents life energy. Life energy is all the hours that you're alive to do things — and wherever you work, you spend some of that finite life energy. So any amount of life energy you spent earning that money. That is true regardless of how much or how little your work pays.
That's how I was after reading the book: I started going around calculating hours needed to buy stuff. I'd see a nice-looking shirt, do the mental math, and think, No, you cannot get me to work two hours just to buy that shirt!
For me, it comes down to cookies. For the sake of the cartilage between my knees and for other health reasons, I like to maintain a certain body weight, so when I look at a cookie, I convert it to time on the treadmill. Sometimes, when I see a cookie that looks good, I'll take a bite to see how good it tastes and then ask myself, Is eating this cookie worth walking an extra hour on the treadmill? The answer is not always no (although it usually is), but either way, it's never a thoughtless decision.
These kinds of calculations — whether with money and time, or food and exercise — help us be more deliberate in our choices, which ultimately means we're making better choices than if we act from impulse or out of habit.
The life energy part of YMOYL is one of the best concepts in it IMO. People give up their lives in exchange for money and then use money to buy things. Thus they are giving up their lives to buy things.
Being deliberate with your purchasing decisions by keeping this in mind is an amazing concept and an awesome part of the book.
Like anything, they can be taken too far, and you could even argue they were taken too far in YMOYL. But the essence of the idea is a complete winner and something I think is very valuable for someone trying to live a great life, not just become wealthy.
I wish I had run into this concept much earlier in life and applied it with more rigor than I did. I would have not bought a lot of things I did. That said, I did ok figuring it out on my own.
Experiences for the Win
Next the author spends a bit of time extoling the virtues of experiences over money. He also introduces the concept of a memory dividend. Consider this:
Instead, I'm a big believer in the value of experiences. Experiences don't have to cost a lot of money, and they can even be free, but worthwhile experiences do usually cost some money. The unforgettable trip, the concert tickets, the pursuit of an entrepreneurial dream or a new hobby — all these experiences cost money.
To me, that is money well worth spending. Many psychological studies have shown that spending money on experiences makes us happier than spending money on things. Unlike material possessions, which seem exciting at the beginning but then often depreciate quickly, experiences actually gain in value over time: They pay what I call a memory dividend, which you'll read a lot more about in the next chapter. Living on a shoestring when you can afford more deprives you of those experiences and makes your world smaller than it needs to be.
So your life is the sum of your experiences. But how do you maximize the value of your experiences in order to make the most out of your life? Or, as I put it earlier in this chapter: What's the best way to spend your life energy before you die? This book is my answer to that question.
Some thoughts:
He says "experiences don't have to cost a lot of money" and then goes on to really say to have great (or better) experiences you're going to need to spend money. The author does this quite often in this book and it's one thing that drives me crazy. He'll say, "I'm not saying this but I am saying this" — not in so many words. It feels disingenuous to me and makes me not like him.
I think life is neither all experiences or all money. I also think every person is different. So a statement that says experiences trump money for all people is a loser IMO. I personally highly value financial security for my family including the next generation. No amount of awesome experiences will be better than that for me.
I do agree that physical possessions often lose their luster. One example for me: I have often thought of buying a Tesla. I can easily afford it, like the cars, like the idea of being more energy efficient, and really would love a car that could drive itself. But when I really think about it, I think the purchase would be a loser for me. I'm not so sure I would be as comfortable in it as in other cars (I'm very tall), I'm not as sure it would do as well in the snow as my Highlander, and I would agonize over every bump and ding on it, sapping my joy versus adding to it. As such, I haven't purchased one.
I do like the memory dividend concept and since we'll cover it later, I'll tell you why then.
I think the answer to "what's the best way to spend your life energy?" isn't to spend all your money on experiences. This is completely opposed to the author's point of view, which has us at odds quite often.
That said, looking back I could have spent more money at certain times and wish I did. For instance, when the kids were in their teens we started taking annual cruises and then trips to Caribbean islands. I wish we had started those 3-4 years earlier. They would have been awesome times with family (my parents came on all but one of the trips) and I certainly would not have missed the money. But I was too focused on saving. So while I wouldn't say I agree that "maximizing" your experiences is a goal to shoot for, I would agree that the book is good for those who tend to be aggressive savers — to get them to lighten up a bit earlier in life.
Introduction Summary
The author wraps up Rule 1 as well as what I'd consider to be a summary of the introduction with the following:
This book is about making the most of your adventure before it ends. Since the reward of processing energy is the experiences that you get to choose, it stands to reason that the way to make the most of your life is to maximize the number of these life experiences — particularly positive ones.
But that probably makes the maximization challenge sound easier than it actually is. To make the most of your life, you can't just start grabbing as many positive life experiences as you're able to find. That's because most experiences cost money. (For starters, the food that gives you life energy most certainly isn't free.) So although it would be super-efficient to convert all of your life energy directly into experiences, you often have to take the intermediate step of earning money. In other words, you have to spend at least some amount of your life energy working–then using your earnings to gain life experiences.
But when your goal is to maximize fulfillment across your lifespan, it's not at all obvious how much of your life energy should be applied to earning money (and when) and how much to having experiences. For one thing, everybody is different in several important ways — there are just a lot of variables to consider. So this turns out to be a complex optimization problem.
My overarching goal is to get you to think about your life in a more purposeful, deliberate manner, instead of simply doing things as you and others have always done them. Yes, I want you to plan for your future — but never in such a way that you forget to enjoy the present. We all get one ride on this roller coaster of life. Let's start thinking about how to make it the most exciting, exhilarating, and satisfying ride it can be.
The whole "maximization" and "experiences are everything" leave me not liking this book at times. But here's where I think it's a real winner: "My overarching goal is to get you to think about your life in a more purposeful, deliberate manner, instead of simply doing things as you and others have always done them." This objective along with the thinking that those of us predisposed to save, save, and save some more need to lighten up along the way make this book well worth the read IMO.
The author then ends the section with the following:
Recommendation: Start actively thinking about the life experiences you'd like to have, and the number of times you'd like to have them. The experiences can be large or small, free or costly, charitable or hedonistic. But think about what you really want out of this life in terms of meaningful and memorable experiences.
I have been doing this (or at least trying). I have a to-do on my list that asks, "What would I do if I could do anything?" So far, the list is small. The problem is that my current life is so great that anything that changes it risks making my life worse. LOL!
Anyway, what's on your list of experiences you'd like to have in your life?
That's it for this post. Check out the next post to learn about the book's Rule 2.