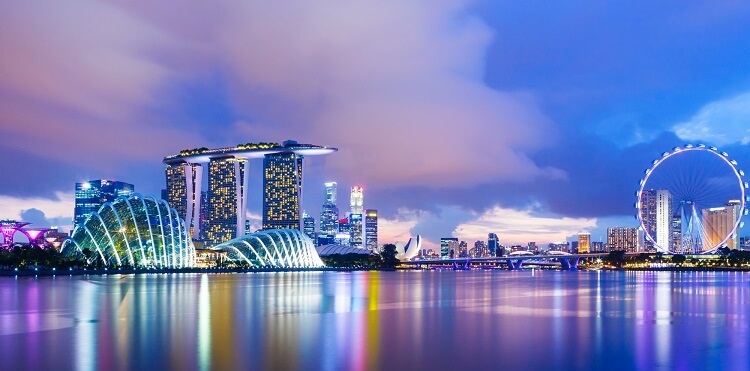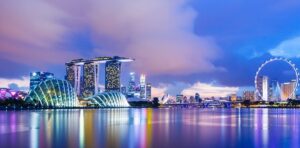 Here's our latest interview with a millionaire as we seek to learn from those who have grown their wealth to high heights.
If you'd like to be considered for an interview, drop me a note and we can chat about specifics.
My questions are in bold italics and her responses follow in black.
Let's get started…
OVERVIEW
How old are you (and spouse if applicable, plus how long you've been married)?
50, single, divorced (twice).
Do you have kids/family (if so, how old are they)?
Yes – one amazing daughter who is 22.
I've been a single mum since she was about 2.
What area of the country do you live in (and urban or rural)?
I currently live in Singapore. Previously Sydney, Australia.
What is your current net worth?
USD $1.4M
What are the main assets that make up your net worth (stocks, real estate, business, home, retirement accounts, etc.) and any debt that offsets part of these?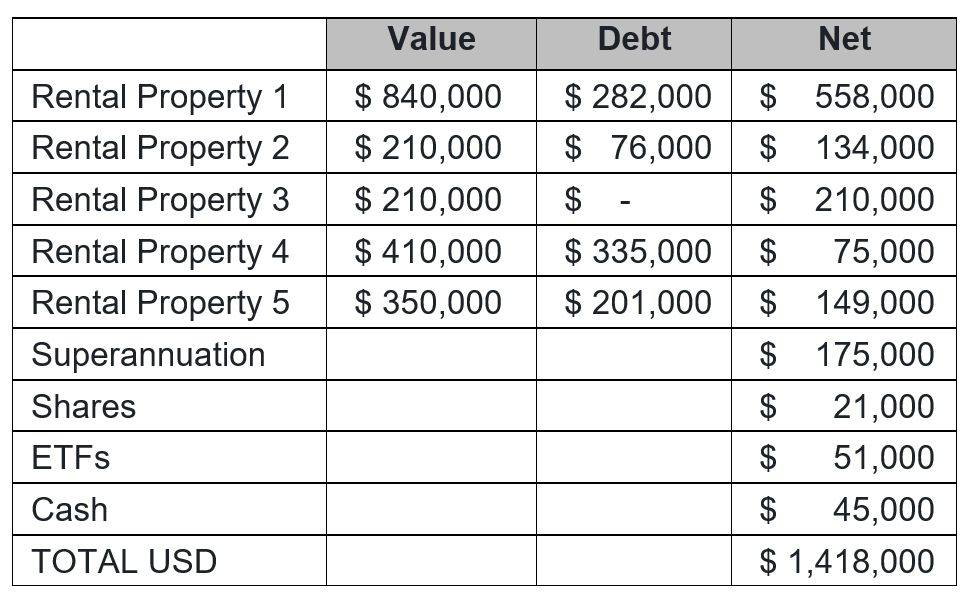 EARN
What is your job?
I recently moved careers – from Telecommunications – Director in IT Governance, into Senior Principal Consultant – Digital Transformation in Manufacturing.
What is your annual income?
USD $130,000 plus approx. 30% Bonus
Tell us about your income performance over time. What was the starting salary of your first job, how did it grow from there (and what you did to make it grow), and where are you now?
I started my first part time job – feeding horses each morning when I was 14 – $5 a week, and I was rich.
I didn't attend university – so into the workforce at 18 – in the travel industry. Pay is low as the idea is you use your benefits to travel extensively, which is great while you are young. I started at about USD $12,000 a year.
There was a jump after one year when I moved to an airline where my salary was pretty consistent increasing an average of 5% per year for 10 years (even with 9 months off for maternity leave).
I changed roles within the airline's customer service department, every few years gaining experience and had two distinct promotions.
I then moved industries to telecommunications and my pay jumped by 50%. I moved roles every 2-3 years – a few sideways for new experience, and promotions which meant I averaged about 10-11% increases for the next 10 years.
It plateaued for a few years at 5% increases so I was at just over USD $100,000 in 2013 when a redundancy came up (with a significant pay out) – so I moved industries and roles – 12 months in Professional Services sales – with some ok commissions – and I was back to telecommunications again – in a much more senior role, but not a big pay jump to be honest.
In 2015, I relocated to our Parent Company in Singapore, with significantly lower personal tax – my net remained pretty constant – and I've had a 5% increase since then even with a new role starting two months ago.
While I had 10 years with one company and 20 with another – I have moved around extensively.
In the last 15 years I have worked in Customer Service, Marketing, Engineering, Networks, IT, Account Management – covering Customer Service, Project delivery, Knowledge Management, Change Management, Governance, and now Transformation.
I've never taken a role because of money – the money will only make you happy for about one paycheck.
I have wondered if my financial earning/promotions might have been different if I was a man, didn't have to ensure my hours allowed for parenting and so forth. But it is what it is – and I am proud of how far I have come.
What tips do you have for others who want to grow their career-related income?
Honestly – like most women – when I was young – I thought it you just work hard, and deliver – someone will recognize your talent, and skills and brilliance – AND they will reward you handsomely. Ahhh no.
You need to network, you need to sell yourself, you need to be prepared to stand up – honestly, with facts and state – I did this, and these are the outcomes for the company. You need to work well in a team, you need to lead from behind and within.
And it's a cliché but find out what makes your boss's life easier, makes you and him look good in the company results, and deliver that.
What's your work-life balance look like?
Now it's awesome, but it's never really been a problem for me.
I have always run home and work with fair amount of military precision. I was extremely lucky in that I was often able to bring my daughter to work, and have had flexibility in my working hours – working from home etc.
I think I was a little bit conscious of not being able to put in the hours at the office and so pushed hard to make sure my deliveries were top quality and fast. As soon as emails were on the mobile phone, I was on top of things at all hours.
My daughter told me a few years ago – she wished I did "more stuff" at her school like other mothers – but honestly – I think that was more me not being the type than my work. I certainly did things and didn't miss events – even during the day.
Do you have any sources of income besides your career? If so, can you list them, give us a feel for how much you earn with each, and offer some insight into how you developed them?
I receive income from my rental properties which are spread in both urban and rural locations.
I bought my first property with my parents in 1994. My deposit was a USD $15,000 insurance pay out from a car accident 7 years earlier. We lived there and renovated a Granny flat for my parents.
After my daughter was born, and her father and I split (he had no rights to any money from the house), I moved out, and a few years later my parents retired to the country – and I took a loan and bought out their share, and that was my first rental.
I received a good rental return of about 6-7% and sold that property in 2014 for a 200% net profit.
Next was my own place to live in – purchased in 2010 – and rented out since relocation to Singapore in 2015.
Next in 2012 is Rental Property 2 above, followed by an outright purchase of Rental Property 3 in 2013, Property 5 was in 2015, and then Property 4 early 2018. I get about 5% net return.
The few stocks I have are dividend producers so there's a few $$ there.
SAVE
What is your annual spending?
Now days I am pretty relaxed with my spending and enjoying life – so it's about USD $63,000.
What are the main categories (expenses) this spending breaks into?
Accommodation is high, I think – $30,000
Bills – utilities, food, medicine, home maintenance, cleaner, transport – $15,000
Holidays – $5000
Tax $13,000 (yes that is right!)
Do you have a budget? If so, how do you implement it?
Yes, absolutely – and even my daughter has one of her own now. Not sure where the template came from but it's a great excel – with a good list of items to prompt you to think about your spending areas. To be honest though I don't check what the spend is within each month, I'm pretty consistent in everything except holiday spending I'd say.
What percentage of your gross income do you save and how has that changed over time?
Currently saving – 25%.
To be honest, with Australian Superannuation, which is mandatory from your work, enforced at 9.75%, I've always counted that (so replicated when I moved to Singapore) and then saving has always been everything that was left over.
That works for me because I'm a good spender – as in I don't really. I was brought up very frugal and am happy that way.
What is your favorite thing to spend money on/your secret splurge?
Travel – a big reason I moved to Singapore – and shoes…not so much anymore, I have quite the collection of expensive heels!
INVEST
What is your investment philosophy/plan?
As you can see – I like bricks and mortar.
I think it was my upbringing, a roof over your head in times of need. Also I have been influenced by being a single mother – I think, and I know we all think differently about risk and what's "safe" but my investments reflect that.
More recently I have been looking into diversity (surprise) and with the current world situation – opportunities that might open up.
What has been your best investment?
It's yet to come? Well that is what I hope.
Honestly, I don't really know – they all consistently deliver and do the job.
What has been your worst investment?
I thought I'd "diversify" into a long-term regular investment package – but once signed in, I realized they were getting all the fees upfront, and I was years away from an actual return and not exactly a great return in the end – so I sacrificed the $25,000 already laid out and walked away.
What's been your overall return?
Sorry to say – I honestly don't know.
I would like to say 4-5% net – and I put all returns back in.
How often do you monitor/review your portfolio?
Very regularly. At the moment I'm looking at where the best opportunities might appear in such times.
I like to double check my budget at least once a quarter.
NET WORTH
How did you accumulate your net worth?
I think I have been very good with "underspending" – estimating my budget and then finding bargains to save.
But getting that insurance payment at 24 definitely made getting started in property easier, and definitely getting a redundancy pay out in 2013 set me on a good path. It was about USD $100,000 in my hand – and I think I did really well to grow it from there.
Taking value from one property to add to a deposit of my savings worked well to get each new property.
In regards to rental property purchases – I try not to buy emotionally – it's not about what I like, or where I want to live. It's about the industry in the area, the area, and the people. Having said that, the last place I bought would do me just nicely as a retirement studio.
What would you say is your greatest strength in the ESI wealth-building model (Earn, Save or Invest) and why would you say it's tops?
I would say saving.
My earning has consistently grown and not hit a ceiling, which is good.
I think I'm not great at diversifying so am currently working on the investment area.
But saving is in my blood.
When I first started working – I would take the cash and divide it up into envelopes in a little box – what I needed each week to cover yearly, and monthly bills – including miscellaneous spending. The rest went into savings. I delighted in finding if I had managed to underspend with one bill over a year and had money left over. More saving.
From the moment my daughter was born, I had a special account set up for her education costs. For a long time I could cover the cost within my budget (still saving) and so the money kept growing, until it was finally needed.
On a side note, I am quite proud I have passed this on to my daughter, and at 22 she has an emergency saving of 3 months bills, plus savings – very important in these current times.
What road bumps did you face along the way to becoming a millionaire and how did you handle them?
To be honest having no idea what I was doing or if what I was doing was right.
Earning is great and saving is super important, but I think learning and focusing on investing needs just as much focus, and do sometimes find myself a bit lost.
I have been focusing on this for the last year or so, learning and reading, seeing how other people make their decisions.
What are you currently doing to maintain/grow your net worth?
Making sure I don't get a bit lazy with the saving. It can be surprisingly easy to find yourself taking a cab instead of the train, or grabbing a few hot chocolates that are $5.00 each during the day, justifying spending on stuff you don't need.
As I mentioned I am also trying to learn more about investing and turning what I have into returns that I can comfortably live on – and maybe slow down on work in a few years.
Do you have a target net worth you are trying to attain?
Many years ago, in my early 20s, I did a course about setting and achieving goals and they said write down what you want. I remember writing retire with $1,000,000. I thought it was crazy.
So as long as I can work out how to live with what I have, I'm ok. Ok ok – I'd like to see that spreadsheet say $2,000,000…
How old were you when you made your first million and have you had any significant behavior shifts since then?
47 right around my birthday.
As above I think I find myself "relaxing" on being frugal but it's not extreme – except for those shoes!
What money mistakes have you made along the way that others can learn from?
I can't confirm it's a mistake as I can't go back in time and change my investment plan – but I think being more diversified would have had a different result – maybe better.
What advice do you have for ESI Money readers on how to become wealthy?
I have to say – I think it starts with attitude. I think and often say – I am really good with money!! And I believe it so I find ways to re-enforce that belief, I look for opportunities, and I use it as an excuse for not buying things that don't represent value.
When people ask me – how did a single mother get 5 properties – that is what I say – I am good with money. I could have just squandered all those opportunities that came my way but told myself you can't do that, you're good with money.
But that's just the start. You must work on building your earning capability. However you can, you must spend less than you earn and enjoy it, be proud of it – tell people! Then look at opportunities to make all that hard work grow with investing.
FUTURE
What are your plans for the future regarding lifestyle?
Retire early and travel the world is the plan. Well not anytime soon with the current situation, it seems.
I am thoroughly investigating places in the world to live happily for about $2,000 a month, and maybe adjusting my investments to make sure that all works easily.
Right now, I live an extraordinary, relaxed, and lucky life. I love where I live, enjoy the warm weather and my condo pool. Singapore is super safe, and flat for me to walk everywhere. I have a new job and lovely friends. I am constantly grateful.
What are your retirement plans?
Well travel is big, so waiting for the world to open back up could be a while, and frankly getting my house in order so I can have that early retirement.
I also don't want to just give up all work. I'm looking into online opportunities. I think teaching English or proof reading would interest me.
When I look at different places to live, even for 1 year or so, I like the idea of volunteering.
Are there any issues in retirement that concern you? If so, how are you planning to address them?
I contemplated retirement, and heading off to a beachside hut somewhere tropical at 50, but most people kept telling me you'd be bored, what would you do?
I was sure I would be fine but what if they were right. I have discovered since being at home due to the current virus situation – I could find many things to entertain me and I really do like my own company.
But it did have me thinking. What if I did it – jumped, and discovered in 5 years, I wanted back into the rat race. I feel I would never be able to "re-enter" my career at this same point. Would I be ok with that?
No one knows the future – so I think there is no point worrying about it. When I do it – like all things I do – it will be boots and all!
MISCELLANEOUS
How did you learn about finances and at what age did it "click"?
Definitely from my mother.
My parents ran different businesses when I was young – they grew tomatoes for commercial sale, my mum was a seamstress and had girls working for her, and they both worked other jobs.
It was always about working hard and making ends meet. My mum cleaned houses and commercial spaces, and I started "helping" out while I was young, whenever I had to go along. I am the youngest of 5 and I think I was just always aware of money and finance.
Who inspired you to excel in life? Who are your heroes?
My mum, and my daughter.
I want to make my mum proud. She loves hearing about all the "corporate" stuff that she never experienced, and I never wanted her to worry about me not having money just because I don't have a husband to look after me (I know – old fashioned, but ok).
I've always wanted to role model good financials with my daughter. Maybe because it was just the two of us, I decided to discuss and teach her about our finances quite early.
I remember buying a new couch, not second hand – and it took 6 weeks from us choosing it to delivery. I told her a little story – that we needed to save for that beautiful new couch over the next 6 weeks. So, she would help me find ways to save our money – making the best buys when shopping and not spending when we didn't need to.
I also made her "save" from her pocket money – 10%, pay yourself first!
Do you have any favorite money books you like/recommend? If so, can you share with us your top three and why you like them?
I really like The Barefoot Investor
. Very Australian, down to earth. Gave it to my daughter.
Of course, The Bogleheads' Guide to Investing
. Helpful for me even if some of the USA stuff doesn't apply.
Do you give to charity? Why or why not? If you do, what percent of time/money do you give?
I do – but it's random, when something catches my attention in an area of interest.
Sorry to say I am a little cynical about where the money really goes in some situations and are we perpetuating a bad situation by making it an opportunity for greedy people to make money out of others suffering.
I like to volunteer, give my time and expertise instead.
Do you plan to leave an inheritance for your heirs (how do you plan to distribute your wealth at your death)? What are your reasons behind this plan?
Yes – probably shouldn't have been so forth coming with telling her what I had, I don't live a millionaire lifestyle if you look at me.
My wills – yes one for each country, cover her taking control of the assets after 25, I have support set up for her until then. When she was young, I had one relative get her, one manages the money, and one approves the spending – I am a control freak!
In reality – I do tell her, I plan to spend most of it gallivanting around the world, so she better get her own act together – and I have complete faith in her.