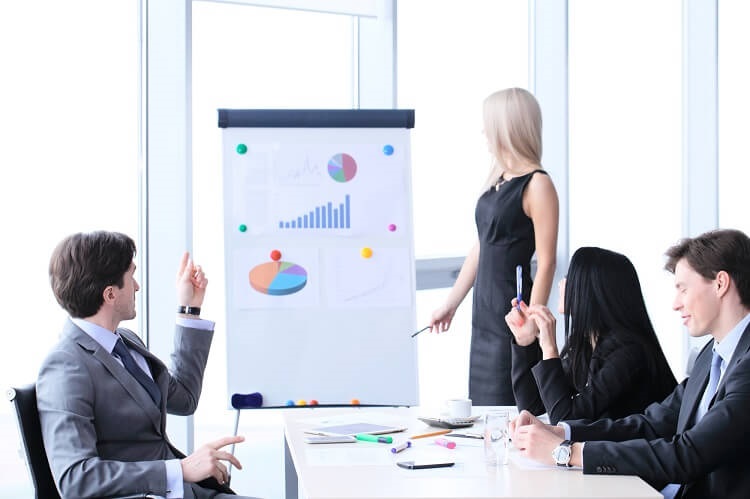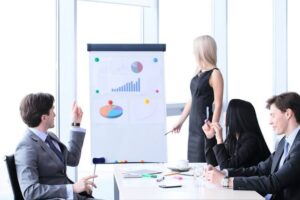 When I wrote My Experience at a Direct Mail Retirement Seminar (and the associated post How to Prepare in Advance for a Great Retirement) I noted I had accepted an invitation for another retirement seminar.
I attended a second one for a couple reasons.
First, I was surprised by how good the first one was. Perhaps I had mistakenly stereotyped these as spammy, hard-sales events full of weak money advice. I wanted to see if I was way off or if the second one fit my initial perceptions.
Second, the new seminar was offered at the swanky Steakhouse at Flying Horse. This is a high-end restaurant that's part of the Flying Horse community, an upscale housing development about 10 minutes north of our house. We get to visit every year during the Parade of Homes and have some friends who live in Flying Horse, but it's too ritzy for us.
So when I received a mailed invitation asking me to attend a seminar titled "Today's Retirement Challenges" at the Steakhouse at Flying Horse, I was all in.
At best, I'd get a great meal in an awesome location and some useful retirement information.
At worst, I'd have an ok meal and listen to a drab presentation.
And even if the night was bad, I'd still get to visit the restaurant and create a blog post out of it. In fact, the worse it would be, the better the post. 😉
So there was nothing to lose, right?
BTW, let me say that the information below is my best recounting of the evening from my notes. They did not give us handouts — we had to write everything down ourselves. I'm writing this the day after the event (though it won't post for a couple months), so it's still fresh in my memory too.
Getting My Reservation
I got the invitation in early November. I went online immediately to reserve a spot for me and my wife. Like last time, I selected that I didn't want to be on a list to get a ton of communication about the event.
I received a confirmation email that said we were good to go. Then on Wednesday, November 13 I received a call. I do not answer my phone if the number is unrecognized, so I let it go to voicemail. Later I listened to it and there was a message asking me to confirm my attendance at the event. Uh, hadn't I already done that?
I called back the next day and got a voicemail with no message (it literally clicked and went silent). I didn't leave a message and thought it was their tough luck, I wasn't going to try again. But they called me right back and the lady said she was changing her voicemail (and thus my issue). Anyway, we confirmed our attendance at the event.
On Monday, November 18 I received a text confirming the event for that evening. Sheesh! Are people so unorganized that companies have to confirm an event three times?
Anyway, we eventually made it there on the 18th, arriving a bit early at 6:05 pm. We waited in the lobby (very nice brick building — it looked like a castle) then were sent downstairs to a private room.
The room had five or six tables with five plates each. We selected our spots and were quickly joined by another couple. Turns out the husband and my wife had seen each other at church where they both work.
Getting to Know Our Tablemates
We chatted a bit while we ate our salads (they were at the table when we came in) and discovered a bit about our new friends:
They were about 5 to 10 years older than we were.
They had sold a company, tried retirement, and it didn't go well (so I guess the first seminar we attended was correct — people do fail at retirement). I'm not sure why it didn't go well (that wasn't clear) but it was either 1) they missed working or 2) they needed the money. Things they said indicated both were true so maybe it was a combination.
They made it clear they didn't know much about managing money. The husband even said something like, "Money is hard to understand so the best option is to trust a professional with it and hope they manage it well." Yikes!!!!
They live in Cordera, a very nice community near us (I walk over there all the time) and a step up from our neighborhood, though not as nice as Flying Horse.
They built their house six years ago and they still have a mortgage.
The rest of the audience looked similar — pre-retirees who didn't know a lot about money (though maybe I was just reading that into them — after all, I'm sure I look like someone who doesn't know anything about money.)
One note: I got "dressed up" for the event. I actually put on non-athletic long pants (Dockers) and nice work shoes. They were so uncomfortable! LOL! I wore a polo shirt with a fleece to round out my ensemble. 😉
Introduction to Carlson Financial
After 15 minutes or so we were welcomed by Toni from Carlson Financial, our sponsor/host for the evening.
She gave us an overview of the firm:
Started by Carl Carlson in 2012.
He is a graduate of the University of Houston, has a degree in finance, graduated Summa Cum Laude, and has 30 years experience (though it's not all in financial planning). You can read all about Carl here.
They have offices in Colorado Springs, Richmond, Topeka, and Virginia Beach.
They are the financial resource for KKTV, channel 11 here in Colorado Springs. Details are here. They showed us a couple videos from Carl's TV appearance. It appears they were sponsored segments, so Carlson is paying the station for the airtime in some way.
The company also has two Carlson daughters as part of the team, Anna (a financial advisor and our speaker for the evening) and Emily (the marketing director who put on our event).
After that update, Toni introduced Anna and we were off to the races.
More about Carlson Financial
Anna started her presentation with a bit more history:
Carl had worked for some larger financial companies (including Mass Mutual) where he found out how he didn't want to run his business.
One example she used was when he joined Mass Mutual they asked him to list 100 people he would sell financial products to. Then he was supposed to get 100 names from each of those people. They also taught him (some questionable) ways to get names from people. Ugh.
Carl "lost it all" (not sure what this meant) in 2008 when the market crashed. He wanted a firm where his clients would never be in that situation, so he started his company in 2012.
Anna joined when the company started and has been with them ever since.
With the company history now behind us, we entered the meat of the presentation.
Four Things to Look for in a Financial Planner
Anna started the night by detailing four things Carlson Financial was built upon — the four things they believe everyone should look for in a financial planner:
1. Independent.
You want a planner that's not associated with any particular company but free to use products and services from any company. That way they can select the best products for a client's needs.
So far, so good.
2. Fiduciary not suitability.
You want a planner who works in your best interest, not in the best interest of the company they represent.
Check. I'm on the same page as Anna.
One funny thing that happened later…our table friends asked who managed our money. I said I did. He said, "Well, I guess you have a fiduciary advisor then." I said, "Yes, I have my own best interests in mind." Ha!
3. Low fees and high transparency.
You want a planner who doesn't charge you a ton of money and when they charge anything, it's not hidden.
I'm with her on this one as well, but there were a few curve balls here that made me wonder.
First, she didn't talk about their fees at all — at least directly. In other words, it wasn't very transparent.
Second, she used an example of a firm charging 1.5% annually of assets under management. She talked as if this was a reasonable amount and made me wonder if this is what they charged. I wanted to ask if this was the case but I figured no one wanted to hear my questions. Besides, at this point most were hoping dinner was on the way. Alas, it was not.
BTW, does anyone really pay 1.5% of assets under management? If so, that's a cost of $15k per year on $1 million!!! Sure, some high powered earners can justify this since they earn $100k while someone else manages their money, but my guess is that for the vast majority of people (especially those in the room), $15k is a bundle.
Even if they don't have $1 million, 1.5% is probably a few thousand a year. Wouldn't it be much cheaper (and better) to spend part of those fees learning about money/investing and doing it yourself? A copy of The Simple Path to Wealth
is a pittance or even free from the library. Seems like you'd save a bundle and have a better manager (yourself).
Anna went on to talk about hidden fees in mutual funds, a valid topic, but one that looked like it went over the heads of most attendees. She then listed Personal Fund as a site that would let you see all the costs associated with any fund.
4. Really good at planning…and the planning drives the investing.
In other words, don't simply take your money to Fidelity (her words) and ask them how to invest it since they don't have any idea what your financial situation is.
Instead you want an advisor to complete a plan for you and then recommend investments based on that plan.
I agree with this (of course). Everyone needs a plan first and then execute based on that plan. That said, far from everyone needs a planner to develop that plan for them.
I also agree that it's hard to make a good recommendation with only part of the picture.
I get asked frequently for financial advice and my answer is always the same: I don't give out personal advice because I don't know your entire situation. People are notorious for sharing only a part of their lives and asking about a single issue. It's impossible to give them a decent answer with such limited knowledge. Even when meeting face to face with someone it's hard as you often have to dig out vital information and goals from them. I don't think they are hiding these on purpose, they just don't know what's important.
From here Anna transitioned into talking about asset allocation, how they look at it, gave a couple examples, and so forth, but the idea is the same: you have to know someone's entire plan before you can give investment advice.
She noted that Carlson's financial plan is one page (not 100 pages like other companies have) and is interactive (it's on a screen) so assumptions can be changed and the impact seen right away. With this they can then advise people on investments.
At this point we were all starving but dinner was nowhere in sight. And Anna was moving on…
The Five I's of Finance after 50
Anna then introduced what I believe she called the "Five I's of Finance after 50." It could have been something else but her introduction was a bit confusing. And the screen didn't have a header announcing this section either, so there was no help there.
Anyway, here's what she shared — supposedly what people who are thinking about retirement need:
1. Income plan.
How will they earn income? How should they handle Social Security, pensions, investment withdrawals, etc.?
Funny, she did not mention real estate one time during her presentation.
2. Investment plan.
Asset allocation determined by what Carlson calls "your financial house." It consists of a foundation (safe investments), walls (not totally correlated to stock market investments), and roof (risky investments).
3. Insurance plan.
Life, permanent (yikes!), long-term care, health insurances, and others.
4. Income tax plan.
This is the plan to keep as much of your money as possible. Noted that people need to consider where to put their money (IRA, Roth, etc.) as well as develop a plan for withdrawals.
5. Inheritance plan.
Estate planning, will, living will, powers of attorney, ownership of assets, and so forth.
The Pitch
After this section was concluded they started to wrap things up by telling us why they offer these dinners.
The bottom line: unlike other companies who utilize cold calling, they prefer to meet perspective clients at an event where the clients have chosen to attend.
In addition to dinners like this, they do "Wine and Wisdom" events for clients and potential clients every 5-6 weeks. The next one was scheduled downtown at a theater. After the event there would be a show by a singing group.
For those who wanted to get a personalized review of their finances, Carlson offered a free 45-minute consultation where they'd look at the five I's for the potential client.
If it was determined that a next step was needed, a financial plan would be developed for a second meeting. There was no mention of what this would cost.
They then asked us all to fill out a form and indicate if we wanted a free consultation or not. Here's the form…
I filled it out and said we did not want a consultation (though I was tempted to go and see what they said — another great blog post opportunity!) By this time it was 7:45 pm, the food was nowhere in sight, and I was too weak to ask for a meeting. Haha!
When we finally did get our food, it looked warmed over — like it had been cooked an hour earlier and left to be warm. Disappointing for such a high-end place.
My guess is that the staff saw a 6:30 pm meeting and assumed food would be served about 6:45 pm. But the presentation went on without the food, so it probably sat in a warmer for an hour.
Anyway, the next night we had Costco steaks on the grill and they were MUCH better than the filet we had this night.
My Thoughts
Now that you have a complete picture of the evening, here are my thoughts on the night:
1. This is what I expected of these events.
The first seminar caught me off guard — how useful it was and that the sell was very low-key.
This one was more full-on sales pitch — here's who we are, what we do, and we'd like to work with you. Nothing wrong with that, just a bit more "salesy" versus relationship-building.
2. They missed a couple common courtesies and thus seemed cold.
For instance, why not hand out copies of the slides so we didn't have to write everything down?
Also, why not serve our food at a reasonable time and have us eat while she talked?
Seems like they were more interested in their agenda than treating us right, which is not something I want in a planner.
3. A couple small things gave the wrong impression.
It might be because I'm a marketing guy and spent almost 30 years communicating to consumers or that I'm just nit-picky, but a couple things gave me pause.
First, the mention of the firm's founder "losing it all" in 2008. Again, not sure what they meant here, but I'm not keen on turning my finances over to someone who lost it all a decade ago.
My wife noted that Dave Ramsey also lost it all and people listen to him. Yes, that's true. But Dave is way more removed from his issues than 10 years or so.
Second, the presentation was not very professional. It appeared that Toni was unfamiliar with what slide was next (i.e. unprepared). I would not want a firm that is unprepared. Then one slide that was supposed to feature details of their next Wine and Wisdom event actually featured the last one. They blamed the marketing person (of course — we always get the short shaft) but it looked like none of them were paying attention to details (didn't they review the presentation in advance?) — again, something I don't want in a planner.
4. The event was mis-advertised.
The flyer we received invited us to attend a presentation featuring the following:
Today's Retirement Challenges: Where do the Markets and the Economy Go from Here? And How Do I Protect My Retirement Income?
Featured topics:
Stock market correction — How can you be better prepared for these market nose-dives?
Taxes — Are their investment strategies that can reduce your tax burden?
Retirement income — How do you create a stable, predictable income for life?
Investments — Where should you invest for growth, income, and stability?
Retirement accounts — What should I do with my 401k, 403b, IRA or lump sum pension distribution?
Ok, so some of these issues would be a waste of time IMO (like trying to predict where the market is going), but some are also interesting (like taxes and retirement income). I wish they had stuck with the topics advertised as these would have been more interesting to me.
That said, I think they would have been better served with a topic like The Top 10 Factors to Consider Before Retiring — which is why I wrote the post. This way they could share meaningful information on each issue, tell how they address it, and offer to meet with people to sort out their specific responses to these issues.
I think this would have led to more participation, more agreements for meetings, and ultimately more clients. And even if someone didn't meet with them, they would have made a good impression.
But what do I know? I'm just a washed-up marketing exec. 🙂
This said, they do seem competent and would probably serve the "I don't want to manage my money myself" crowd as well as the average planner.
Anyway, that's a wrap for our second retirement seminar. I don't know if we'll do a third or not since I can't handle many more of these — they cramp my "no meetings" retirement plan. Ha!
That said, I did get a mailer from Fisher Investments offering some free books and I accepted their offer. I said I didn't want to be contacted, so we'll see how that turns out. Also, it's likely I'll do a review of what they send me, so stay tuned.