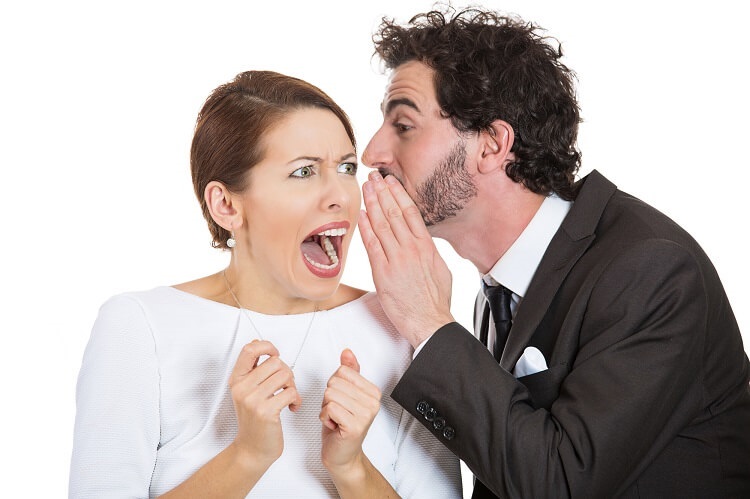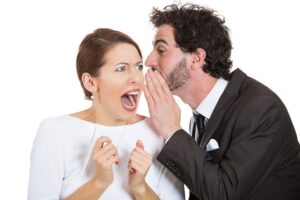 It seems there are two groups when it comes to the subject of Dave Ramsey's financial advice.
Group 1 are staunch advocates of Dave's. They love him and his advice to death. They defend him in all circumstances. They are rabid fans, not afraid to share what they've learned and spread the gospel according to Dave.
It's worth noting that many of these people have either seen tremendous positive financial impacts from following Dave's advice or are in the process of seeing that change, so they have reasons to support him.
Group 2 are naysayers who say Dave's advice is too simplistic, ignores basic math, and has some concepts (like no credit cards) that are simply too "out there." These people are generally the mainstream media, financial journalists, some bloggers, and general web trolls.
It's worth noting that many of these people have a couple things in common: they are broke and they don't know much themselves about managing money. Yet they see themselves as good judges of those who are. I simply call these people "not experts".
Maybe that's an over-simplification of the situation, but I think it's pretty close to being true. I could be wrong, of course, but that's my perception of how things stand.
I'm in the middle of the two, but mostly with group 1. In general I think Dave's advice is good and there's no arguing with his results. I have not used his system so I have no personal ties to him, but I know many people who have and they've had great results. I especially like his thoughts on college (the value of it and paying for it), how debt is a killer, and the fact that if you live like no one else, you can eventually live like no one else.
That said, I don't agree with everything he says. For instance, the credit card thing. I've been using credit cards for years and have earned quite a nice chunk of change doing so.
Probably my biggest complaint about Dave is his style. He's a bit braggy, very loud, and often so huckster-ish that he almost comes off as a clown. That said, maybe people in debt need a dad to get in their face and be a bit crazy.
But overall, Dave and I are on the same page. In fact, I plan to feature one of his books in an upcoming piece I'm writing on money books.
That said, there are two numbers Dave uses that make me wonder what he's really thinking. Today I'm going to talk about these.
12% Annual Investment Returns
I recently listened to an audio version of The Total Money Makeover
. I thought the book covered many topics (like budgeting, debt, etc.) that others didn't and I wanted to confirm this. (I did confirm it and the book delivered.)
In the book Dave quoted his standard 12% average annual investment returns number that has received so much bad press online.
In fact, he's received so much flack that's the reason (I'm guessing) he addresses the subject before the book even gets started — in a post-introduction but pre-chapter one explanation of various issues/feedback he's received that are less than positive.
Here's how he addresses the 12% issue:
There are several people in our country today who are ignorant on the returns offered by investing well. Ignorance is not lack of intelligence; it is simply "not knowing." Sadly, many intelligent but ignorant people seem to think that making a 12 percent rate of return on their money in a long-term investment is impossible. And that if I state that there is a 12 percent rate of return available, then I have lied to them or misled them.
I recommend good growth-stock mutual funds in this book as a long-term investment and dare to state that you should make 12 percent on your money over time. The supporting data for that bold statement can be found by looking at the historical averages of the Standard and Poor's 500 index. Widely regarded as the best single gauge of the U.S. equities market, the S&P 500 is an index fund with five hundred of the largest companies in leading industries of the US economy. the S&P 500 has averaged 11.69 percent per year for the last eighty-plus years, as of this writing. This includes some pretty significant recession periods.
Most experts and anyone who has had even one finance class agree that the S&P 500 is a great statistical measure of stock market returns. This is such a standard, or bellwether, that virtually every stock fund will show you its returns in comparison to the S&P 500. And again, the lifetime average of the S&P 500 is just under 12 percent. That's why I use it in my examples. It's not a magic number. It's just part of the conversation about investing.
Before I get into my thoughts on 12%, I'd like to share some thoughts from others on this subject — both pro and con.
We'll begin with Dave's site and this article titled Return on Investment; the 12% Reality. It basically covers what's above, but also includes this tidbit that I found especially insightful:
Don't let your opinion about whether or not you think a 12% return is possible keep you from investing.
Wise advice IMO.
And just to round out Dave's position on the issue, here's a similar piece titled Why Do We Use 12% in Our Investing Examples? from Dave's Financial Peace University.
That's Dave's point of view. Now let's hear what others think of it, starting with those who agree with him.
We'll begin with Seeking Alpha, a highly regarded investment site. In Dave Ramsey's 12% Return Strategy Is Replicable they say:
The S&P 500 did not start in 1926, but rather in 1923. The index, as we know it, did not have its inception until 1957.
Regardless, the average for the index has been around 10% since those time periods. One just has to analyze Robert Shiller's data to verify that fact.
Based on this, not only is the 12% claim optimistic, it is simply wrong. Ramsey has been known to double down on his misstatements by saying the S&P 500 is the, "…500 largest companies on the New York Stock Exchange." When he says things like this, he shows a level of naïveté that is actually charming. Regardless, it is the 12% number that so many find troubling.
Now to defend Dave. If one listens to him carefully, he often refers to a mutual fund that has averaged 12% since 1934. All of my conversations with professionals in the field leads one to conclude that he is talking about American Funds' Investment Company of America (MUTF:AIVSX).
Started in 1934, the ICA has averaged a 12.13% annual return since inception. When Dave says there is a mutual fund that has averaged 12% since 1934, he is telling the truth. To validate his claim, the Pioneer Fund (MUTF:PIODX) has averaged 11.88% since 1928, so there is evidence to prove Dave's thesis.
So where does that leave us? One has to distinguish between Truths versus Validity. Truth is where something is factually correct. Validity is where the one's argument is logically sound. Now, here is the quirky thing about validity; if the premises are false, but the conclusion is true, then the argument can still be valid if it follows a proper construct.
Dave's premises are wrong about the S&P 500. The index has only averaged 10% since the mid-1920s, and only 9% since 1871. This is far short of his 12%. However, there really is a mutual fund that has averaged 12% since 1934. There are others that have averaged a similar return over the same time period.
Given that, should one still invest some money? The answer is, "Yes," or as Dave says it, "Invest some freaking money." It does not matter whether one yields 9% or 18%, they are still better than zero, which is the growth rate when one invests nothing.
They also address the topic in Dave Ramsey's 12% Returns: Not Quite As Crazy As They Seem At First Blush where they start with this summary:
From 1926 to 2015, the "average" return has been right around 7.7 percent.
The CAGR (compound annual growth rate), however, is around 5.8 percent.
When an investor puts their money to work matters.
Dividends are the "secret sauce" that brings the average and the CAGR up to 12.02 and 10.04 percent, respectively, between 1926 and 2015.
Then make these conclusions to add details:
Dave Ramsey makes a controversial claim that investors can expect to earn a 12 percent return on average when putting their money to work. This is widely contested, but when adding dividends into the returns, the number is not radically off when looking at the average returns.
However, the CAGR makes the argument a bit less favorable and brings the return to around 10 percent. Furthermore, those who invest at a market high will see lower returns over the long term, while those who dollar cost average over a medium to longer period of time will see better returns as they are able to take advantage of stocks that are on sale.
It's generally not advisable to try and time the market, but investing when the market is booming is generally not the best way to make money. Dividends that are reinvested can also prove to be the "secret sauce" that can bring investment returns up and improve gains.
Now you may or may not think these articles support Dave's claims, but this is the best I could find from a valid source at least semi-supporting him.
There are many more who disagree completely. Here are two examples that basically summarize what everyone else says…
From the New York Times:
The problem, financial advisers say, is that not all investments track the S&P 500, and using average annual returns is misleading.
Knowledgeable investment advisers use "annualized" returns, also called the compound annual growth rate, to measure investments. That formula smooths out the swings in the market and shows what you've actually earned on your investment.
On a compounded basis, the S&P 500's return from 1926 through 2010 is just under 10 percent, about 2 percentage points less than the figure Mr. Ramsey points to. That might not sound like a lot, but over time the impact on your investment is enormous.
From US News:
The calculation is misleading. The use of "average annual returns" for the S&P 500 has raised eyebrows because average annual returns are not what investors actually receive.
For example, imagine investing $10,000 for two years. In year one the investment earns 100 percent, and in the second year it loses 50 percent. The average annual return over these two years is 25 percent. But the investment didn't earn a 25 percent return. It earned absolutely nothing. In the first year the 100 percent return took the balance to $20,000. In the second year the 50 percent loss brought it back down to its original $10,000.
So, while the S&P 500 produced an average return of 11.69 percent from 1926 to 2011, what investors actually earned was just shy of 10 percent. The average return does not account for volatility. As volatility increases, the gap between average returns and annualized returns widens.
What do I think of this? Several thoughts:
12% average is correct, but misleading. Technically, 12% is the average return, but that's not what investors earn. They receive the CAGR and that's at 10%, not 12%. So he's factually right, but practically wrong.
Just because something has happened once or twice, doesn't mean it's replicable. You can't take an outlier return (the funds discussed above) and say just because it happened once that it's "likely", "average", or "expected". Again, this is misleading and wrong on a practical level.
Past performance is no guarantee of future results. Ever heard this phrase? It's from Investing 101. Banking on past results to be replicated in the future is tough. It's almost impossibly tough when you take the best-case scenario and present that as normal.
Dave doesn't factor in fees. I didn't investigate this but I did run into a few articles saying that Dave's number is a gross number — and since he recommends mutual funds with loads (fees) that the actual returns would be much lower even if his funds did hit 12%.
I prefer to be conservative and have a margin of safety. I believe 10% is the correct "average" investment number and thus I use 8% to be conservative. If your numbers work at 8%, they certainly will at 10%. Why not be a bit safe in your planning? We all know that road bumps come up so it's best to plan for them in advance IMO.
In the end, I'm disappointed in Dave for using 12% and wonder why he does it. Is it because his numbers/recommendations look better at 12% than at 10%? Who knows?
But I do agree with him that no one should "let their opinion about whether or not they think a 12% return is possible keep them from investing."
Those are my thoughts on Dave's use of 12%? What do you think?
What number do you use when estimating investment returns? Why do you use that number?
8% Retirement Withdrawal Rate
The 12% issue has been hashed out online over and over, but something I noticed for the first time in The Total Money Makeover
was Dave's comment about retirement as follows:
You are secure and will leave a nice inheritance when you can live off 8 percent of your nest egg per year.
Wait. What? Is he recommending an 8% withdrawal rate in retirement as safe? I guess he is if he thinks it's not only enough for the retiree but also allows them to "leave a nice inheritance."
He goes on to elaborate:
If you make 12 percent and only pull out 8 percent, you grow your nest egg by 4 percent per year. That 4 percent keeps your nest egg, and therefore your income, ahead of inflation 'til death do you part. If you can live with dignity on $40,000, you need a nest egg of only $500,000.
Ok, I guess this is a thing. Before I get to my thoughts, let's see what others say.
We begin with Seeking Alpha who says:
Ultimately, one can do whatever they want with their money. Ramsey suggests a 100% stock market allocation. While I personally don't recommend that, one can do it if they choose. They are not wrong when they do; I just disagree.
If one wants to withdraw 8% each year from their retirement portfolio, they can do that too, and never run out of money. If, however, one wants to make sure their basic expenses are covered, it would be a prudent fiduciary responsibility to suggest a different strategy. I certainly do. I guess most of use will just have to agree to disagree.
The article again says that Ramsey is technically correct that 8% has examples where it works, but generally it's not prudent as there are many cases when it implodes.
Moving on, here's a take from the Motley Fool:
One could argue that even if Ramsey is wrong, he's getting people to save, which is good. That's fair, but I think it's also a blatant form of false hope, and sets people up for a cruel reality check as they get closer to retirement.
But there's a much more dangerous result of Ramsey's claim. Because he says you can safely assume you'll get 12% per year, and because he recommends keeping 100% of your portfolio invested in stocks in retirement, he says it's safe to withdraw 8% of your nest egg in Year One of retirement, and adjust that number up for inflation every year.
That number is twice what most retirement professionals say is safe. How does Ramsey get that number? From his website:
You're going to keep your nest egg invested and averaging 12% growth. We're estimating inflation at 4%. So, to maintain your nest egg and break even with inflation, you will live on 8% income from your nest egg.
That is an extremely dangerous assumption. In fact, I went back and ran the numbers: Using Ramsey's 8% withdrawal rule, you have a 50% chance of exhausting your nest egg by age 90. In fact, someone who retired in 2000 and followed this advice would have been out of money by just 2009!
I'm not sure why Ramsey harps on this 12% figure while not offering any solid numbers to back it up. His followers would be well served to dial down their assumptions before adjusting their retirement planning process, and making sure they are taking out much less from their nest eggs if they want them to be around when they reach 90.
From US News:
Ramsey uses the average annual return of roughly 12 percent to justify an 8 percent withdrawal rate in retirement. However, numerous studies have calculated that a safer withdrawal rate is 4 percent to 5 percent for a typical 30-year retirement. Some people even argue that a 3 percent withdrawal rate is more accurate. Withdrawing 8 percent a year with the expectation of an overall 12 percent return will significantly increase the chances that your money runs out before you do.
Like with the 12% number, it seems most people don't buy it.
I have several thoughts as follows:
I am/was surprised at the 8% number. I've never seen anything even close to this suggested. 8% simply seems grossly high and risky.
Even more than in investing, you want to be very conservative with your retirement withdrawal rates. This is because you don't have as many backup options if things go south. You've left your career and are getting older, two things that make over-estimating how much you can withdrawal very dangerous.
This ignores margins of safety…again. Why not be a bit conservative when you jump off a financial cliff?
The 4% rule has become the "norm" but even it can seem high. In Your Complete Guide to a Successful & Secure Retirement they note:
If you do not have access to a Monte Carlo simulator, are recently retired, or near retirement, we recommend that at age 65 you consider withdrawing just 3 percent a year from your portfolio, adjusting that each year by the inflation rate.
You could increase that to 4 percent if you have options that you would be willing and able to exercise that would cut expenses should the portfolio be severely damaged by a bear market.
If you are older than 65, the safe withdrawal rate increases as the portfolio does not have to support as many years of spending. At age 70, you can increase the safe withdrawal rate to 3.5 percent, at age 75 to 4.5 percent, and at age 80 to 6 percent.
The lower amount you can withdraw, the better. I personally wouldn't go higher than 4% and would shoot for 3% if I needed to withdraw from my assets.
Has Dave ever heard of sequence of returns risk? If not, he better check it out. The market does not return 12% every year (something he says in his book but seems to ignore here). So a few years below 12% at the beginning of retirement while withdrawing 8% will KILL a nest egg.
To me, this number is even worse than the 12% one since it's way more risky.
What's your take on an 8% withdrawal rate and Dave's use of it? What rate do you plan to use (or are using in you're retired) and why?
As I wrap up, I do want to reiterate that much of Dave's advice is solid and effective. And he's helped millions. Which makes using these two numbers all the more perplexing.
I'm hoping some of you can help me figure out the "why" here. 😉