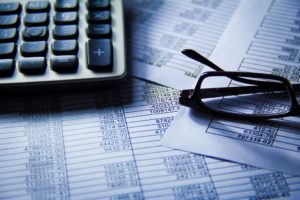 I recently received an email from a reader asking for some thoughts from the ESI Money community.
Here is her note:
My husband and I are 32 years old, and currently both have employer and individual retirement accounts. I have based my asset allocation largely from this article back in 2008 (ancient history!).
We currently have $130K in our combined Vanguard accounts (including my employer account), and the breakdown is as follows:
Vanguard Total International Stock (VGTSX) – 34% of balance
Vanguard Total Stock Market (VTSMX) – 67% of balance
About 50% is in Roths, and 50% in traditional (pre-tax) accounts.
Separately, my husband's 401K has about $145K in it, broken down as follows:
Vanguard Institutional Index Fund Institutional Plus (same as S&P 500) – 83% of balance (Roth)
Target date retirement account – tracking to year 2050 – 17% of balance (Pre-tax)
Here are my questions…
I recently received a computer generated "retirement review" from Vanguard that suggested my investments are too aggressive and I need to move more (or any…) into bonds. I have been figuring since we are 25+ years from retirement that there is no need… but all of the standard guidelines out there seem to say to put at least 10% into bonds. Thoughts?
Right now, our overall portfolio (all combined) is about 67% in Roths, and 33% in pre-tax accounts. Is that an appropriate mix? While our incomes will likely grow to some extent over the next 10-15 years, I do not anticipate HUGE gains in our income (e.g., we are both prioritizing family time over aggressive career growth right now – we'll see if that changes in a few years). But who knows what will happen with tax rates in the next few decades. We are in the top 5-10% for household income in the U.S. currently.
I'll give her some thoughts and then allow you to chime in.
My additions:
Wow, that's the same article I've used to invest all these years! What a coincidence!!! 😉
I have always been heavier in stocks than bonds — waaaaay heavier than what the "guidelines" would say I should be. Has it hurt me? Not sure, I've never gone back and run the numbers. I'd say you should take a look at what they are suggesting for an asset allocation but ultimately you need to use the mix that works right for you. I was always more comfortable with a higher stock percentage, so that's how I invested.
There have been suggestions that you don't need international stock funds since large US companies have much of their business overseas and that covers you internationally. So if I had to do it all over again I may (not sure I would or wouldn't at this point) eliminate international stock index funds from my portfolio.
As far as Roths versus pre-tax accounts, it depends on what your long-term goals are. I always knew I wanted to retire early (just not this early) and if I had to do it all over again I would have put more into Roths than I did (which was none.) Roths came along well into my investing life, so I never jumped on board. You, on the other hand, have plenty of time to take advantage of them. If it was me, I think I'd contribute the max to my 401k first (getting the entire match for sure) then work to plow an equal or greater amount into a Roth. 50/50 split sounds about right for what I'd shoot for, especially with early retirement in mind.
So, that's my take. What advice do you have for her?
photo credit: reynermedia Numbers And Finance via photopin (license)