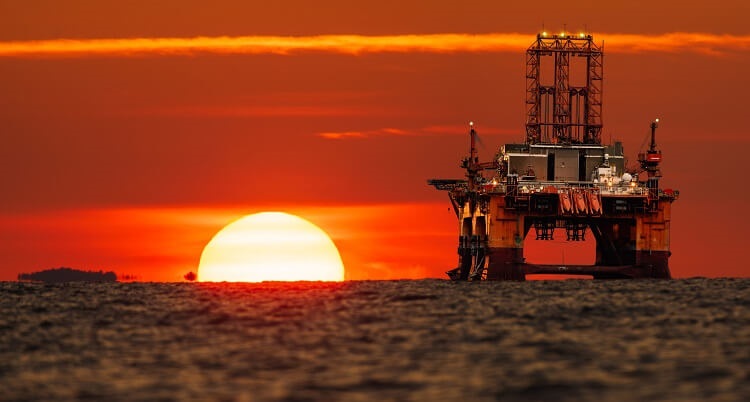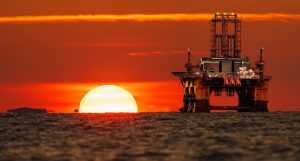 Here's our latest interview with a retiree as we seek to learn from those who have actually taken the retirement plunge.
If you'd like to be considered for an interview, drop me a note and we can chat about specifics.
My questions are in bold italics and his responses follow in black.
Let's get started…
GENERAL OVERVIEW
How old are you (and spouse if applicable, plus how long you've been married)?
I am 64, my wife is 62.
We met / married in Europe.
Twenty-seven years married.
Do you have kids/family (if so, how old are they)?
Have two girls: one is 25, works in the hotel industry as a business manager; second is 22, is in her last year of college to be a Special Education teacher.
We both come from large families – me from a family of six kids, her from a family of ten kids.
What area of the country do you live in (and urban or rural)?
Suburbs of a large upper Midwest city.
I grew in an urban northeast city; wife grew up on a farm in rural Midwest.
Is there anything else we should know about you?
Wife and I have longevity on both sides of our families.
Parents and grandparents lived well into their 90's.
Have a few first line relatives (aunts, uncles) who lived into their 100's.
So we factored this in when doing the retirement calculations.
We carry no debt, having paid off our mortgage in late 2012.
RETIREMENT OVERVIEW
How do you define retirement?
In the broadest sense, we see it as a time to do what you want to do, what you maybe couldn't do when you were working full-time.
This way it can be defined by whatever it is for which you have a passion.
How long have you been retired?
Retired from one full-time career in 2013.
Retired from second full-time career in 2017.
I'm currently semi-retired, as am doing part-time consulting work in addition to a few other gigs.
Is your spouse also retired?
Wife still working (teacher) with plans to retire after the 2019-20 school year. Might go longer than that, however. Will see how the school year shakes out next year.
What was your career and income before retirement?
Moved sixteen times in the first twenty-one years of working – Texas (five times), Oklahoma (three times), Colorado (two times), West Virginia, California, Indiana, Florida, Minnesota, Africa, Europe, Latin America.
Each time, got a healthy pay increase.
Cracked the $100k level by mid-30's.
Was in the $120k range as a sales rep. In the $250k range as a geologic consultant on the rigs.
Why did you retire?
The first time I "retired" was in 1993 and it was not voluntary.
Company was changing its focus and didn't need the huge exploration staff that they had. So – was out.
Second time was in 2013 and, again, the company was changing its focus and didn't need as many sales people. Since they were offering a generous separation package and I had already earned a pension and had another place to go work, I voluntarily accepted retirement.
If I had wanted to stay on, would have had to re-interview for my job. Opted not to do that.
The third time was in 2017. I had figured on staying for 3-5 years on the oil rigs and this was right at four years. My schedule was 21 days on rig / 21 days home, worked twelve hour shifts, and in my case it was 6 PM – 6 AM.
When I got home, would spend the better part of a week getting back on an awake day, sleep at night schedule. So essentially – spent upwards of 2/3 of my life either awake all night or trying NOT to be awake all night.
Bottom line – it was affecting my health. Always felt sleep deprived, blood sugars were up in the pre-diabetic range, blood pressure elevated, etc. So decided to pull the plug on the whole thing.
PREPARATION FOR RETIREMENT
When did you first start thinking seriously about retirement and when did that turn into a decision to do it?
Saw the 2013 retirement coming and prepared for it.
Was doing geologic consulting on the side while I was still employed full time as a pharma sales rep and made some contacts to explore the oil rig consulting possibilities.
Started getting serious about it around two years before I actually retired.
The announcement was made in the pharma company in late 2012 that there would be a buyout for those of a certain age and tenure with the company. That's when I kicked things into high gear. Secured a consulting job about a month before the actual decision date.
What were the major steps you took from deciding to retire to developing a plan to do so?
I had kept in contact over the years with a number of colleagues from my oil company days.
I kept in contact with them because we had become friends, not because I thought at the time that I would go back into oil.
Used them as a resource for making contacts with companies who were looking for consultants.
What did your pre-retirement financials look like?
First time in 1993 – not nearly enough to really retire.
Second time in 2013 – was not bad but knew that I was continuing on to another gig. Was 57 at the time, had a pension (couldn't take it until age 62 without a 6% / year hit), but had lifetime health benefits via pharma company (a BIG plus).
Was accelerating our mortgage payments for some years leading up to this time and decided to pay off the final $25k in order to be totally debt free by the time I left for good. Got a year severance and saved virtually all of it.
Net worth (without the house) was about $700k, almost all in stocks (no bonds, no REITs, little cash).
80% were in taxable accounts (401k, IRA's) with the remainder in Roth IRA's.
At third retirement in 2017, net (investable) worth was about $900k with the same split of taxable / non-taxable assets.
What was your overall financial plan for retirement?
Now, two years on, net (investable) worth is about $1.2 million with another $800k in real estate (primary residence, second home / cabin). About a 75 / 25 split of taxable / non-taxable assets.
Drawing a pension of $26k / year, wife (teacher) still working ($70k after fully funding her 457 plan to the max of $25k / year) and some side income sources (geologic consulting, ski instructing, selling honey [am a beekeeper]) of about 10k / year).
Expenses are about $50-60k / year, which we manage to cover with current cash flow.
When my wife retires, she will draw a pension of approximately $36k / year, so we will just manage to cover our fixed expenses. However, we plan to wait until we're each 70 before taking Social Security. When we both take that, our income will be in the $150k range before taxes, which will more than cover our fixed expenses in perpetuity.
So what about the time period between now and 70 (which I refer to as the Retirement Gap)? Will simply tap our savings / investment assets as the need arises.
This is what it is there for and what it will be used for. Even if the market takes a major hit (like the Great Recession of 2009) of 50%, we would still have $600k to draw from (new car, vacations, etc). Fixed expenses are covered.
Did you make any specific moves to prepare your finances for retirement?
Have been moving taxable assets over to our Roth IRA's. Primarily doing this to avoid RMD's after age 70½ years.
Did some analysis that showed that with our assets and the rate at which we would need to take RMDS's, we would be in the uppermost tax bracket by our mid 80's.
The regular IRA assets that we roll over are taxed at regular income rates so we're doing it in amounts that keeps our total yearly taxable income in the 22-24% tax bracket.
We pay quarterly taxes with money from our Roth IRA. It's a big tax bite but will avoid huge tax bills in 20 years or so. Will probably take the remainder of our 60's to move everything over.
Who helped you develop this plan?
99% was on my own. Read quite a bit.
Peter Lynch's books were very helpful when I first started (One Up on Wall Street, Beating the Street) as was A Random Walk down Wall Street. While I don't use a financial planner, had a financial analysis done via my full service broker (Morgan Stanley).
I don't trade much. But the reason I use a full service broker is that, unfortunately, my wife takes almost zero interest in our money life. If something was to happen to me, my broker knows how I think and invest. He would continue in that same vein.
What were your pre-retirement concerns (financial or non-financial)?
As mentioned above, was concerned about the Retirement Gap (time between retirement and the age 70, when taking social security).
Still has yet to play out but looks like all will be fine.
Was also concerned about how I was going to fill my days. Would I actually be able to fulfill my bucket list? Is it realistic?
Knew that life is not one peak experience after another. But how will it all shake out? How will I interact with my spouse? We have a number of things in common but also have things not in common. Will that become an issue? Will I have the physical stamina to continue to be active? For how long?
How did you handle deciding on and paying for healthcare?
Am very lucky in this regard: the pharma company provides lifelong healthcare for both me and my wife at a negligible premium.
Medicare will be our primary provider at age 65 with pharma insurance as secondary.
How did you tell your family and friends of your plans?
Gave them the heads up that my work situation was about to change for the better. All understood.
A little jealousy from a few friends who are not as lucky to be in the same financial situation that we're in.
THE ACT OF RETIRING
How did you ultimately retire?
It was actually quite non-climactic. Chose a date that would be my last day as a sales rep (2013 retirement).
Let the consulting company know that the next 21 day hitch would be my last (2017 retirement).
The day(s) came and then – I was gone! Nobody seemed to notice. No retirement dinner, no speeches, nothing. Just another day
What went well?
Left on time, got paid to the end.
What didn't go so well?
Thought "is that it? Thirty eight years since grad school and the world didn't notice?". Oh well. Whatever.
How did you ultimately find the courage to do it?
Knew that I was doing the right thing. No doubt about it. Never really looked back, except at the positive friendships I had made.
Never considered going 'one more year'.
My health had begun to be negatively affected in the oil rig job, so that was an easy call. My doctor told me that the pre-diabetes would turn into full-blown diabetes unless I got back on to a normal sleep / work schedule. No way to do that on the rig, so was an easy choice.
RETIREMENT LIFE
How was the adjustment, especially the first few months after retirement?
This has been the hardest part: been retired for almost two years from the rig but REALLY struggled with retirement for the first 18 months or so.
Felt like a rudderless ship: was moving but not sure the direction.
Didn't want to take a part-time job (eg, Home Depot) but didn't want to be home all day looking at the walls.
Biggest surprise: had a long bucket list of things that I wanted to retire TO, but was having difficulty in implementing them. Some of the items turned out not to be my cup of tea.
For example, volunteered at a food shelf for a few weeks. It's a worthy cause and many retirees do that. But for me – was boring and not fulfilling. Felt guilty that it didn't work for me.
Since my wife is still working and I'm a domestic kind of guy anyway, tried my best to do all the cleaning, cooking, shopping, etc. so that we'd have time together when she was home. Thought 'I'm becoming my mother'. Was satisfying to get those chores done but it became my whole existence.
One thing that I became obsessed with was exercising. Belong to a nearby health club, and began running and lifting weights several times a week. Had gained some weight on the rigs (food is too good) and was able to shed 30+ lbs in about two years.
Part of my funk was that I felt somewhat guilty about not working full-time. My wife still worked and that may have been part of it.
She NEVER pressured me to find something; it was more the pressure I was putting on myself.
How is retirement life now? What do you like about it and what do you dislike?
And then, at about a year or so, things began to click.
Got involved with the citizens' finance committee with the local school. Was instrumental in shepherding a school bond through.
Started getting on a few committees at church.
Decided to start training for a triathlon and to participate in the Senior Games in 2021. Am making strides with that but it's a slow and steady grind.
Started also to do some of my bucket list stuff: started teaching skiing again, got more active with my beekeeping hobby, started playing the piano again, etc.
Also found a company who wants to drill some oil wells on my prospects. That is REALLY heating up and taking a fair amount of time. If we find oil, should generate a fair amount of income.
Have made plans to meet a friend in a national park in North Dakota to do some geology work. Just an academic exercise but it will keep my mind active and I still love to hammer on rocks.
The part of retirement that I still dislike is that I'm alone most days. Have to make an effort to reach out. I know that people are busy with their lives / families / work etc but I'm still alone quite a bit.
What do you do with your time? What does an average day look like?
Each morning, I pick up the house so that when my wife comes home, all is in order.
Get to the health club 3-4 times a week. The 8 AM hour is perfect: the go-to-work-after-exercising crowd has cleared out, the midday classes haven't begun. So the machines are always available.
I do like to cook / bake and usually do some shopping on the way home for that night's meal. Try to do one cleaning job a day.
One thing that I'm starting to do is to call up acquaintances and meet for lunch.
My daughter got a dog (not my thing) but I try to get to her apartment midday to walk it on most days.
During the winter, I teach skiing at a local area for 2-3 hours in the afternoon.
During summer, try to get out on my bike for an hour or two. Will pick that up more since am training for the tri (September).
Oil consulting has picked up considerably and I spend an average of two hours a day on my drafting table.
Looking back, what would you have done differently?
Not certain. The funk that I was in just sort of happened. Maybe I should have been more prepared for that. But it's sort of like having children: no matter how prepared you think you are, you're never really ready for all the stuff that comes at you.
One thing that I should have done differently is not feel guilty when I tried stuff on my bucket list and thought 'this is not what I imagined it to be'. I think it's ok to try a number of different things and if they're not working, move on to something else.
Was there any emotional impact from leaving the workforce?
Not really. In both the later retirements (2013 – sales, 2017 – oil rig) it was my choice and I was happy to be moving on. Still miss some of the relationships and have to make an effort to stay connected.
What surprises (financial or non-financial, good or bad) have you had since retiring and how have you handled them?
Financial – none really. Is mostly working how we had planned. The market gives and takes but we've been lucky so far. Been almost 100% invested in stocks since I started working full-time (40 years ago) and it has worked out.
Non-financial – the funk that I was in was a surprise to me. Have always had lots of hobbies and thought I would transition right into them without missing a beat. Didn't work that way for the first year but now seems to be on track.
Compared to what I see around me and what I read about online, feel very fortunate to be in excellent health, have enough financial resources, a good home situation. Partly due to planning, partly due to luck and good genes. Picked the right parents.
What are your future plans?
Wife plans to retire after the 2019-20 school year. We both have a passion for travel and want to do that, both domestically and internationally.
We met and married in The Netherlands when we were both working there: her as a teacher at the American School of the Hague, me drilling oil wells in the North Sea.
Have talked about putting our house with a house sitter and going back overseas: she would teach, I can do my geology maps (can do those anywhere that has the internet). She's a little nervous about leaving a full-time paycheck and this might be a good way to span the working / traveling bridge. Or Alaska. Will see.
RETIREMENT FINANCES
How has your financial plan performed compared to what you had estimated before retirement?
We are fairly close to where we thought we'd be at this point, maybe even a little ahead. Cash flow is always a concern but so far, so good.
Can you give us some insights into your post-retirement spending and income? How much do you spend annually and on what? And where does the income to pay for your spending come from?
Our spending is about $50-60k per year, including the expenses of our second home / cabin that we bought in late 2018.
Breakdown is like this:
Food: $18k ($1500 / month)
Utilities: $5k ($420 / month)
Insurance: $4.5k ($375 / month)
Gas: $2.4k ($200 / month)
Clothing, entertainment: $12k ($1000 / month)
Church tithing: $2.4k ($200 / month)
Second home / cabin expenses: $6k ($500 / month)
Right now, our income comes from my pension ($26k / year), my wife's teacher income ($70k / year after carving out the max of $25k for her 457 plan) and miscellaneous income ($10k / year from ski instructing, oil consulting, honey sales from beekeeping hobby).
When my wife retires next year, she will have a pension of approximately $36k / year. After we take our respective social security benefits at age 70, our total income will be in the $150k / year range.
Am anticipating a windfall from oil consulting to be substantial.
How are you handling Social Security, required minimum distributions, tax issues and the like?
We plan to wait until 70 before taking Social Security.
We are lucky in that both of us have pensions (mine – $26k / year, hers – will be approximately $36k / year). With my and her Social Security, respectively, after 72 and 70, our income in 2019 dollars will be about $150k / year. This will more than enough to cover our expenses.
We do not have a definitive plan to leave an inheritance. Instead, have been funding our girls' Roth IRA for the past few years. Plan to do that for ten years total.
We are allowing the stock market to drive returns over the next decades so that when they are in their late 50's, they will have decent retirement amount. So far, they have a total of $75k in their accounts.
Did you return to paid work? Why or why not?
Am doing geologic consulting in oil. Am not doing the consulting because we need the money. Doing it to stay active and engaged, and because it's fun.
Has generated a little cash; however, I recently struck a deal with a company that will drill some of my prospects. Except for a prospect fee of $5k, I stand to make a substantial amount if the wells find oil in commercial quantities. Time will tell.
Did you find it hard going from being a saver to a spender?
I have struggled with this. Am hard wired to save and invest, not spend.
While it is a continual struggle to mentally justify spending for luxuries (eg, new carbon frame bikes, second home / cabin), I try to remind myself that this is why I spent years in the accumulation mode.
Looking back, what do you wish you knew in advance?
Wish I would have known how difficult it would be to actually make the transition from a daily schedule of work to having to create a schedule with no real structure.
Everybody said 'oh, you have so many hobbies and so many interests, it won't be a problem to find ways to occupy your time'. So, I didn't put much time and thought into how my days were going to look. Had I known, would have built in more of a routine.
What advice do you have for those wanting to retire?
Save early, save often, save as much as (or more than) you feel comfortable with. And then – INVEST. Unless your income is in the stratosphere, having piles of cash just sitting in a money market is not going to get you where you need to be.
Live below your means.
Stay away from consumer debt, especially credit card debt.
And when you've reached your 'number', don't hesitate to take the plunge. Your physical well being deteriorates with time, even if you're physically active. Sooner or later, you WILL slow down. You'll go from the 'go' years, then to the 'slow' years, and then to the 'no go' years.
Retire while you can still enjoy the 'go' years. They go by quickly.
There are many books on retirement out there. One that I found particularly insightful was How to Retire Happy, Wild, and Free: Retirement Wisdom That You Won't Get from Your Financial Advisor
by Ernie Zelinski.
Good luck to all!!!!!!