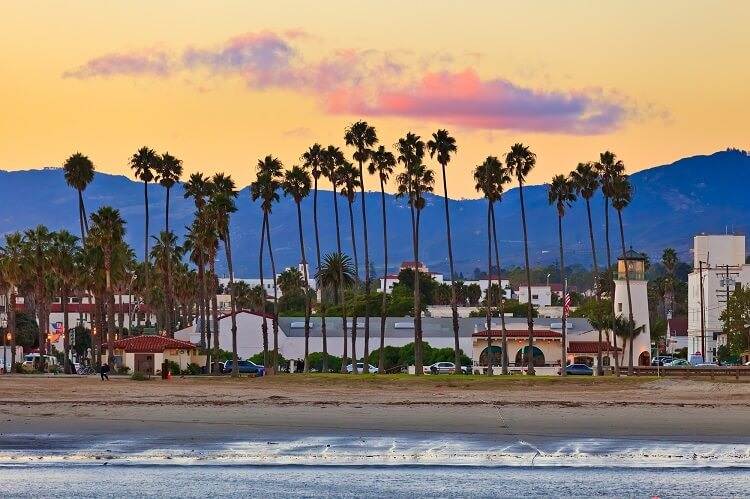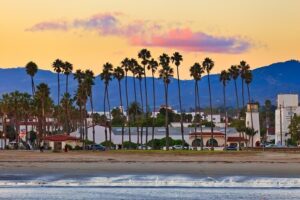 Here's our latest interview with a retiree as we seek to learn from those who have actually taken the retirement plunge.
If you'd like to be considered for an interview, drop me a note and we can chat about specifics.
My questions are in bold italics and her responses follow in black.
Let's get started…
GENERAL OVERVIEW
How old are you (and spouse if applicable, plus how long you've been married)?
I am 66 and my husband just had a birthday and is 64.
We've been married 23 years.
Do you have kids/family (if so, how old are they)?
No children.
What area of the country do you live in (and urban or rural)?
We live in Southern California in a beautiful beach town.
Is there anything else we should know about you?
We met on a blind date!
RETIREMENT OVERVIEW
How do you define retirement?
I define retirement as FREEDOM!
I actually felt joy this morning when I didn't have to go to work Monday.
How long have you been retired?
I retired December 4, 2018.
I was only working two days a week for the past year, and three days a week prior to that for several years.
Is your spouse also retired?
My husband still works full time.
He is self-employed as a psychotherapist.
He says he isn't ready to retire, but he does plan to retire when he turns 66. I'd be fine if he retired now!
We keep our finances separate so most of the following information is about me.
What was your career and income before retirement?
I was a medical social worker for 33 years.
I was at my last job at a community hospital for 28 years. I worked on a physical rehab unit and saw daily how a person's life can change in an instant regardless of age. Only working two days a week my salary was about $48,000.
I was hired as the manager of the social work department for the whole hospital, but the hospital restructured my department and I became the manager on the rehab unit.
When I switched to three days a week, I couldn't continue as a "manager" even though I continued to attend managers meetings and supervise the other social worker I job shared with. I continued to receive my manager's salary so that was nice.
In 2000 I started a jewelry business. I had always wanted to do something creative, but thought I had no creative talent. I took a two hour jewelry making class and started making jewelry and wearing it to work. I started selling my necklaces off my neck before I'd make it to my office! I decided to get a business license and started doing shows.
Eventually, I had my jewelry in some galleries, but they eventually all closed. I was making about $50,000/year from my jewelry and that's why I switched to part time. I made more money from the jewelry and working part time at the hospital, than if I was working full time. But 2009 came and sales dropped.
I continue to do my jewelry, but now my goal is to make enough to pay our housekeeper twice a month! I have cut back on shows and last year only sold $13,000.
I encourage anyone to pursue their creativity even if you think you have none! If anyone had told me when I took that jewelry making class, that I'd turn it into a business and still be doing it 19 years later, I never would have believed them. That and learning to cook are the most amazing things I have done!
Why did you retire?
I retired because I just did not want to do it anymore.
I knew I would be financially ok. My husband was ok with me retiring.
I think, also, that I realized bad stuff can happen anytime and I'm not getting younger and I wanted to have the freedom to do whatever I wanted while I was healthy enough to do it.
My mom died in a car accident at 67. You just don't know.
PREPARATION FOR RETIREMENT
When did you first start thinking seriously about retirement and when did that turn into a decision to do it?
I seriously started thinking about it when I turned 65.
I just knew it was time. I started telling everyone — my boss, my work partner, my friends, my customers.
What were the major steps you took from deciding to retire to developing a plan to do so?
My husband and I keep our finances separate, so I was not expecting him to support me, and he knew he would not have to support me.
I looked at my money and knew I could afford to retire. I had about $20,000 between my regular checking account and business checking account.
On my last day of work, I went to the credit union and took all the money out (about $13,000) and put in my checking account. I've been living off that for now.
Today I called Janus and transferred all that money ($13,000) to my checking account and I'll use that to get me through the rest of the year. I was in their Overseas fund and it has been flat for years, so I was ready to be done with it.
At 67, I'll apply for Social Security which will be a bit over $2200/month.
My husband plans to wait until 70 as he will have the higher check, and this will benefit me if he dies before me, but he is younger than me.
What did your pre-retirement financials look like?
We are VERY fortunate to have our house paid off and this definitely made it easier to retire knowing we no longer had a house payment.
We are also very fortunate that the value of our house has increased beyond belief. My husband bought the house for $168,000 with his first wife in 1984. It is now worth $1.5+ million! It's just mind boggling. I like to think the improvements and remodeling I suggested have helped increase its value, but we live in a beautiful, coastal, tourist destination town and total fixer uppers are selling for over a million.
I have $1.6 million in all of my accounts (IRA, a Roth, and brokerage account (municipal bonds I inherited from my dad), and a mutual fund and Roth at Vanguard).
My husband has a SEP and Roth. He also has a HSA.
We are lucky to have similar values about money and we have no debt other than the lease on his car.
I drive a 2002 Toyota Highlander and will drive it until it or I can't drive anymore.
We each pay our credit card bills in full every month, and we split the cost of property taxes, car and house insurance, and all vacations.
I pay the utilities bill. He pays for Costco shopping.
We each pay for our car repairs and gas (which is a lot less since I'm not driving to work).
I like to cook so we don't eat out much.
We split any home repairs.
Having been single until 42, I was just more comfortable keeping our money separate, but his name is on all my accounts, and I'm on his accounts. We have a joint checking account for bills.
What was your overall financial plan for retirement?
I started tracking my spending about a year before I retired. I knew I spent on average about $2000/month. If we travel, it's more.
I knew I would have about $26,000 when I cashed in my credit union and Janus accounts, plus whatever I earn from my jewelry sales.
I also earn about $1100/mo from dividends from municipal bonds. I just roll that into a money market fund, so I have $75,000 that I can access anytime I need it.
I still think of this money as my dad's account and I have a very hard time taking money from it! I inherited $166,000, and it's now worth $381,000 which includes the money market the dividends roll into.
I did move the account from Wells Fargo to Fidelity (at the suggestion of the WF advisor)!
The dividends have decreased significantly since my dad got them, but I don't know what else to do. I need to get over thinking of it as my dad's money.
Anyway, knowing I had enough money to get me through the first year until Social Security made it a lot easier to retire.
Did you make any specific moves to prepare your finances for retirement?
No. Having no debt made it much easier.
I invest in mostly index funds in my retirement accounts.
I knew I needed to work until 65 for health insurance, and was ok working another year after that.
Who helped you develop this plan?
I developed it on my own after reading a lot of financial blogs. I've always been good at managing my money.
I did meet with the Fidelity advisor (no fee) who looked at everything and told me I had two choices. I could spend my money or give it away! He didn't say I should keep working, or I should have saved more, or move to a cheaper place, or take in a renter. He reassured me that we have enough money.
It was the best thing he could have said and whenever I question whether I can buy something, his words always come to mind. I have enough! I tell my friends I will be very upset if I die before I spend all my money!
What plans did you make in advance to leave your job?
I counted the days! I told everyone.
I made sure I'd have enough money in my checking account to last me a year.
I started reading retirement blogs.
I talked to anyone who looked like they could be retired and asked them about their experience.
What were your pre-retirement concerns (financial or non-financial)?
I worried about how I would spend my time and I am still trying to figure that out.
I worry about the cost of long term care. My dad was in a memory care unit and it cost about $76,000 a year and that was for a shared room 9 years ago!
As mentioned earlier, I know your life can change in an instant from a stroke, or fall, or car accident, or being mauled by a dog! I view our house and my dad's inheritance as long term care insurance.
How did you handle deciding on and paying for healthcare?
I signed up for Medicare (plan F innovative) and supplement as soon as I was eligible. This includes vision and hearing. It costs $150/mo.
I did not choose a Medicare advantage care plan because I saw how those plans limit access to care. You can only go to certain doctors and hospitals and you need referrals and authorizations for services. I literally begged insurance case managers to please authorize patients to continue their rehab. I want to see any doctor I want anywhere in the country and not need a referral or authorization to see a specialist.
I pay about $311/mo for Medicare (135.50) a supplement ($150.00) and part D plan ($12.90) and dental ($12.51). Once I get Social Security that Medicare premium ($135.50) will come out of my SS check.
I set up auto payment from checking for supplement, dental and Part D. I love not having to worry about writing a check every month.
I was also able to use COBRA for dental insurance, but that will expire end of July. I will just have to pay for dental stuff, but my dentist has a $150 plan that includes two cleanings and one checkup a year so I'll probably do that.
My husband, on the other hand, has Kaiser. He pays about $640/mo. He does not qualify for any subsidies.
When he turns 65, he'll get Medicare, but he's happy with Kaiser so he may use their Medicare plan (against my advice).
So far, we are healthy, but I'm already not comfortable driving at night. I think working in healthcare has jaded me to everything that can go wrong, and I've had friends who've had some major health issues.
How did you tell your family and friends of your plans?
I told them I'm retiring and I can't wait! I think phasing out from full time, to three days, then to two days made it easier.
My identity wasn't tied to being a social worker.
THE ACT OF RETIRING
How did you ultimately retire?
Everyone knew my retirement date a year in advance, although originally I had planned on December 21.
I started thinking why was I waiting so long, so I moved it to December 4.
The rehab staff had a wonderful going away party for me.
What went well?
Everything went smoothly.
Another social worker at our sister hospital took my place so there was adequate coverage (she has recently quit when her status went to per diem and she lost benefits).
What didn't go so well?
The social worker who took my place quit. I'm worried about how the current social worker will manage with no back up.
How did you ultimately find the courage to do it?
I was so ready to be done. There was no question. The thrill was gone. I can't explain it. There was nothing horrible about my job.
Since I've left, there has been so many staff laid off or hours reduced. I am glad I left when I did.
I had one brief moment when I thought about staying on per diem, but my girlfriends quickly knocked that stupid idea out of my head!
RETIREMENT LIFE
How was the adjustment, especially the first few months after retirement?
Right after retirement I think I was on a high. I still go to bed at night and am so happy I don't have to go to work in the morning. And I feel the same when I wake up. Sunday is the best!
About two months into it, I started feeling anxious, but couldn't understand why because I was so happy not to be working. I decided to see a therapist and she helped me understand even though I was happy about retiring it was still a loss that I wasn't acknowledging. And a major change.
I had given up the social contacts, a sense of purpose, security and nice benefits. It was like I'd been on a cruise ship and was now in a dinghy! It was very helpful to talk it out.
How is retirement life now? What do you like about it and what do you dislike?
I LOVE not working.
I do feel unsettled at times. I feel I should be "doing something" but I'm not sure what.
Some days I spend a lot of time alone until my husband gets home from work. I do get together with friends and I signed up for Osher, an education program for people over 50, and the presentations have been interesting (just went to one about Boeing).
I have season tickets to the theater with my husband and with a friend. I have a zoo membership so I can go anytime I want. I'm learning to play canasta.
We just got back from Maui and have plans to go to Seattle in August and Yellowstone in September.
I want to travel for longer than the typical two weeks I got when working, but with my husband still working I feel like this is on hold which I don't like.
But, any downside does not compare to the freedom I feel and how much I love not going to work.
What do you do with your time? What does an average day look like?
See above.
Today, I stayed in all day in my pajamas!
I got some business work done from an art festival I sold my jewelry at this weekend. I made two necklaces for another show I'm doing in two weeks.
Watching TV with my husband.
I usually go for a walk at least 5 times a week.
I run errands early in the morning before things get crowded. I don't hurry when I'm driving. I've become the old lady in the slow lane!
Looking back, what would you have done differently?
I would have acknowledged the loss of work and all it provided.
I might have tried to have more structure to my days.
I have decided to take this year to just discover what I want to do.
Was there any emotional impact from leaving the workforce?
Yes. Anxiety. Restlessness.
Right after I retired I tried to clean out my closet and get rid of my work clothes and couldn't do it! I've managed to slowly start putting things in a bag, but it has been really hard.
I had the cutest work clothes and I'll never wear them because as cute as they are, they look like something you wear to work.
I've only worn heels twice (wedding and a funeral) since retiring. Ladies, your wardrobe is going to change!
What surprises (financial or non-financial, good or bad) have you had since retiring and how have you handled them?
Needing to see a therapist was a surprise, but since I'm a social worker, I know how beneficial it can be, so I highly recommend it.
What are your future plans?
My word for the year is "Discover" so I'm open to anything.
I don't want to do anything that feels like social work for now, but I'm not ruling out volunteer work in the future.
I want to travel.
I like to cook, so will try new recipes and take some cooking classes.
I'm in purge mode, so we just cleaned out the garage, and I'm starting on drawers and cupboards.
RETIREMENT FINANCES
How has your financial plan performed compared to what you had estimated before retirement?
So far so good. It helps knowing I have enough in my checking account to last the year until I apply for Social Security.
And, I'm confident I have enough in my retirement account and other investments to last me 30 years.
Of course, I hope the market doesn't tank, but I could get by for several years on my money market account and Social Security.
Can you give us some insights into your post-retirement spending and income? How much do you spend annually and on what? And where does the income to pay for your spending come from?
After tracking my expenses I figured I'd need about $2500/mo. Some months are less. It's more if we travel.
As mentioned above, I am using credit union money and Janus money to get me through the year. I can use the money in my money market account if necessary.
Most of my spending is on necessities (gas, food, bills).
Since I retired I haven't gone shopping much. I have everything I need.
We buy season tickets to the theater, and then travel is our biggest expense. We stay in decent hotels, but we're out and about when we travel so don't feel the need to spend a lot for a place we mostly use to sleep and shower.
We prefer happy hours over dinner, but splurge when we want to try someplace new. If anyone is going to Maui, I can recommend some great places!
How are you handling Social Security, required minimum distributions, tax issues and the like?
I will start Social Security at 67. I wanted to get that extra 8% for at least one year!
I'm thinking about doing some Roth conversions until 70, although I'm not sure what our taxes will be. With RMDs and Social Security, we may get bumped up.
My husband does our taxes and I probably need to pay more attention to that.
Once we are both collecting Social Security and RMDs we will have more money than we need, so will probably invest it to use for unexpected healthcare needs.
We don't have children to help us, so I am ok with moving to a retirement home when it becomes necessary, but the nice ones are not cheap!
I hope we can stay in our home at least until we're 80, and then consider retirement home or assisted living. I want to spend our house!
Did you return to paid work? Why or why not?
No. I absolutely know I will never go back to work as a social worker. I put my license on hold, and will let it expire in two years. That will be very hard because it was a lot of work to get it.
I am ambivalent about continuing the jewelry. I love the women I meet at my shows. There is nothing better than having someone who admires what you make and is willing to pay you for it. And I love the compliments. But, shows are a lot of work and I'm not making as much money as I used to.
Quitting my jewelry will be another very big loss. Maybe when my husband retires in two years, I'll give that up.
Did you find it hard going from being a saver to a spender?
Absolutely, YES!!!!
I am a big saver, and I think I am putting off taking money out of my retirement accounts for as long as I can.
After I start Social Security, I probably wouldn't even need to touch my retirement. I could start spending the dividends from my dad's account (I mean my account)!
But, I don't want to give my money away, so I've got to get over this.
This is my favorite question you ask and I really like reading how people deal with this.
Looking back, what do you wish you knew in advance?
I wish I'd saved more, but I think as a social worker I have done remarkably well.
I did not panic when the market crashed and just kept saving.
It's a joke among social workers that we don't go into this profession for the money! Working in a hospital pays well, and getting my license increased my salary.
Other than my inheritance, I saved everything I have from a social worker's pay check. I'm very proud of that.
What advice do you have for those wanting to retire?
Do everything you can to protect your health
Save, save, save
Pay off all your debt (especially your house) and don't accumulate more debt
Know how much you spend and make sure you have enough to live the lifestyle you want
Become knowledgeable about investing and then invest!
Acknowledge what your job provided for you and know you might grieve when you quit even if you love not working
Try to have an idea of what you want to do to spend your time.
Personally, I think it's important to have an emergency fund just for healthcare.