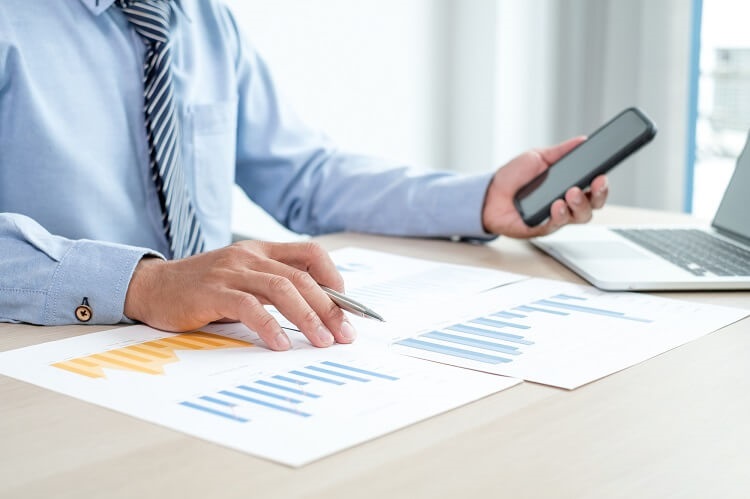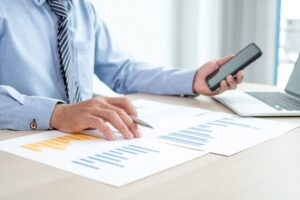 Here's our latest interview with a retiree as we seek to learn from those who have actually taken the retirement plunge.
If you'd like to be considered for an interview, drop me a note and we can chat about specifics.
This interview was conducted in November.
My questions are in bold italics and his responses follow in black.
Let's get started…
GENERAL OVERVIEW
How old are you (and spouse if applicable, plus how long you've been married)?
I'm 51 and my wife, Sally, is 46.
We met 28 years ago and have been married for 25 years. By the way, I'm David.
Do you have kids/family (if so, how old are they)?
We have two kids, a daughter and a son, who are now 24 and 22 years old.
The eldest is working in Zurich and the youngest is in his final year of university in the UK.
What area of the country do you live in (and urban or rural)?
For the last two years we've been in France, in an apartment we bought to be a holiday/rental property rather than a place to live. Now we're trying out alternating between France and the UK, winter/summer in France and spring/autumn in the UK. I'm not convinced it's a good idea as I worry we may not settle properly in either.
The apartment in France is in the Alps, sort of rural, but a tourist town with about 3,000 residents, though much more when the tourists arrive. In the UK, it's more urban, a town of circa 35,000.
Is there anything else we should know about you?
We've spent 20 of the last 27 years living and working overseas.
I'm from the UK originally, but have lived in Jamaica, Hong Kong, South Africa and the United Arab Emirates for work, as well as living these last two years in France.
Expat remuneration packages plus some low tax countries have helped our journey to financial independence. On the flip side, an unexpected challenge is that I'm having difficulty figuring out where home is or should be.
RETIREMENT OVERVIEW
How do you define retirement?
I've not previously tried to tie retirement down to a definition. I guess I think of it as when we stop doing the job we did to earn a living. But in reality, a definition doesn't really matter as long as we're happy with what we're doing.
When I think of FIRE, it's the financial independence part that's more important because that's what gives us choices. Retiring early is just one of those choices.
How long have you been retired?
I retired 4 years ago, aged 47.
Is your spouse also retired?
Good question, I'll go and ask her now!
OK, I've got the answer, here goes…I thought she'd stop working around the same time I retired, and I based my travel plans on that. Somehow we'd got our wires crossed and that wasn't her plan, she wanted to keep working. Our compromise was she'd work one more year, then take a year off while we travelled and then return to work.
What's actually happened is that Sally worked that one more year, took the year off, and then another year off. She says she's not retired, and during Coronavirus she started doing online tutoring – she's a teacher. That quickly grew to five days a week, but she now does two days a week and plans to continue that.
What was your career and income before retirement?
I was an accountant. I didn't go to university so I started on the bottom rung of the ladder as an accounts clerk and worked my way up. While working, I got my accountancy qualification and ended up being finance director for a construction company.
The salary of my first job in 1987 was US $4,400 per year. My last position before retirement had a base salary of US $258,000 a year but with extra benefits that came with an expat overseas position. Changing companies in 2005 was the start of some big increases in my earnings.
Why did you retire?
This is how I described it in one of my recent blog posts: My early retirement arrived as a bit of a surprise, not something I'd planned years in advance. The economy was in a slump, behavior in my industry was worsening, and parts of my role were heading in the wrong direction.
These things triggered a lightbulb moment, that day when I kicked my office door shut and asked, "do I really needed to put up with this $#!%?" It was a shock to find the answer was no. I had options. Someone else could deal with the $hit!
I basically knew then that I was going to retire, although it took me another few months to find the courage to hand in my notice.
PREPARATION FOR RETIREMENT
When did you first start thinking seriously about retirement and when did that turn into a decision to do it?
As mentioned earlier, it wasn't a long drawn out process.
My first serious thoughts were in January 2016, and in my heart I made the decision within 24 hours that I didn't want to continue with my job. It took my mind another few months to rationalize that decision and I gave notice to my employer at the end of March 2016.
My last day as an employee was 30 June 2016 although I continued on a part time consultancy basis until the end of the year – that was a mistake, I'd made a decision to go, and I should have gone, my heart wasn't in it.
What were the major steps you took from deciding to retire to developing a plan to do so?
I was an accountant so I did lots of spreadsheets! I was trying to figure out whether the money would work, what I'd do and how much it would cost.
Alongside the spreadsheets, there was a lot of Google searching. I wrote my ideas on a whiteboard although, in hindsight, it's laughable if I thought that was a substantial plan, but I guess it was better than nothing.
To be honest, I was mostly blundering around in the dark, but I knew that I didn't want to continue with my job. So, in the end, I took a leap of faith, and I suspect that kind of leap is what many people will be faced with. It's not possible to foresee or plan for everything and sometimes you have to listen to your heart and your gut.
What did your pre-retirement financials look like?
I keep my money spreadsheet in GBP so I'll convert the figures to USD at today's exchange rate of £1 = $1.31.
Our net worth was US $4.1 million comprised of:
$1.9m Rental properties
$1.0m Investments
$1.2m Cash
My employer didn't offer expat workers a pension scheme, so I don't have age restricted retirement specific investments. From memory, our investments were in mutual funds back then – I hadn't learned of low cost ETF's at that time.
I hate debt, so we had none. We've had a few mortgages and car loans over the years, but always paid them off as soon as we could. I think that mindset helped us get to financial independence.
We had way too much sitting in cash. Approximately 50% was for the upcoming purchase of our holiday/rental apartment in the French Alps. As to the rest, we'd sold our family house a couple of years before and were struggling to invest the sale proceeds because a previous bad experience with a financial advisor had made us scared of the markets.
What was your overall financial plan for retirement?
I tried really hard to make a comprehensive financial plan and produced lots of spreadsheets, but I always felt that there was too much that I didn't know and was having to guess about.
For the costs, the big unknown was what would I do to fill the time that I previously spent at work, and how much would those activities cost. I didn't have a clue. On the income side, I didn't know what to assume for investment income.
You'd think an accountant should have all these answers, but my construction company experience wasn't particularly relevant to my "can I afford to retire?" question. But at least my finance background meant I'd kept good records of how much we spent on bills, groceries etc, and on the income side I knew what our rental properties generated.
I eventually got to the point where I simply picked a budget figure that I thought was reasonable, based partly on known costs and partly on gut feeling. I decided we needed income of $68K a year before tax to cover our costs which I thought would be around $59K a year. Hindsight has shown that was optimistic and we've actually overspent by 20%, mostly because of the amount we've spent on travel – we've done some big trips!
The good news is our rental property income more than covers our costs. We've put most of our other investments into low cost ETF's, but we haven't had to draw any income from them so far.
Nowadays, our net worth is US $4.4 million between:
$1.9m Rental properties
$1.5m Investments, mostly low cost ETF's
$0.1m Cash
$0.9m Home (1 property in France and 1 property in the UK)
Did you make any specific moves to prepare your finances for retirement?
We downsized from a large four bedroom house to a three bedroom townhouse and then a two bedroom apartment. This was partly to save rent because I was no longer getting a salary but also because my kids were heading to university so we didn't need so much space.
We didn't move assets because I was retiring, but my retirement research woke me up to low cost ETF's so we've since moved our investments into them.
I think downsizing is a great opportunity to release funds for retirement. Our apartment in France is 650ft² (61 m²) and our property in the UK is less than 800 ft² (74m²). While we seem to have got the downsizing right, I struggle with the concept of living part time in two properties. It seems wasteful and just doesn't sit well with me. Maybe using Airbnb when we're not using the properties could be a solution, although Sally doesn't want to do that for the French apartment.
Who helped you develop this plan?
I did it myself. I really only found FIRE blogs after I retired, but I think they are a fantastic resource. I look for ones that I can relate to, and I'm still learning from them. I don't think there are too many of them out there, if someone's blog can help just one other person, then I think that's fantastic.
As mentioned earlier, a past bad experience with a financial advisor has made us very wary of trusting advisors. I suspect that was because we were located in an unregulated market and I presume more developed and regulated markets are much better.
What plans did you make in advance to leave your job?
Other than my whiteboard of ideas of things to do, I didn't really make special plans to leave my job. Once I'd made the decision and given notice to my employer, I just wanted the last day to arrive because my mind and heart had already moved on.
What were your pre-retirement concerns (financial or non-financial)?
I suspect my concerns were the same as most people's:
How much would it cost?
Did we have enough money/investments to pay for it and would they last as long as needed?
What would I do? Would I be bored?
And to a lesser extent, might I be a bit lonely?
Just as important is what I didn't think about in advance. The big one was how my early retirement would tie in with Sally's plans. I thought we'd talked about it but in hindsight we must have been talking past each other because this caused some challenges.
How did you handle deciding on and paying for healthcare?
Being originally from the UK, we think about healthcare differently from those in countries such as the USA because we have free healthcare (well, it's not really free as it's paid for by taxes, but you don't have to pay doctors, hospitals, etc when you use them).
However, we have had healthcare insurance for the time we've spent in France. The renewal date is approaching and I'm currently considering long trip travel insurance as an alternative.
How did you tell your family and friends of your plans?
I just told people that I'd fallen out of my job, had resigned and wasn't looking for another job. I received some mixed reactions. Some were ambivalent, some a little envious but in a nice way, and some couldn't understand why I'd want to do that or what I'd do.
Once retired, there's the issue of how to respond when people ask what you do. Saying I've retired often leads to confusion and awkwardness (don't ask me why, it just does). I'm yet to come up with a response that consistently works well.
THE ACT OF RETIRING
How did you ultimately retire?
Much of it was a non-event to be honest.
The tough part was making the decision, trying to figure out if the finances would work and trying to imagine what I'd do and whether I'd be bored. Once I'd made a landing on that (which I never quite did, it's where the leap of faith came in), it was a case of giving notice to my employer. Because I'd fallen out of love with my job, it wasn't difficult.
My notice period was three months so I had time to tidy things up at work and tell various contacts that I was leaving. I had some big deadlines right up to my last day so it was busy and pressurized. On my very last day, I walked through the office to say goodbye and good luck to my, about to be, ex-colleagues.
What went well? What didn't go so well?
I don't recall anything remarkable in terms of went well or didn't go well for the actual act of retiring.
The act itself seems almost irrelevant compared to making the decision to retire and then actual retirement life thereafter.
How did you ultimately find the courage to do it?
It seems strange to say that I was lucky I'd fallen out of love with my job, but that made it easier to leave.
I didn't avoid one more year syndrome entirely – my version was agreeing to work on a part time consultancy basis for four months. I took most of July and August off, then worked 3 days a week for September/October and 2 days a week for November/December.
While I consider it was a mistake because it felt like a chore, I suspect it was a useful transition from full time work to part time consultancy to full time retirement.
RETIREMENT LIFE
How was the adjustment, especially the first few months after retirement?
The first period was easy because it felt like I was taking a long holiday – in fact, we did take a long holiday. One of the best parts was the disappearance of stress – I was one of those people who took work worries home and having that become a thing of the past was fantastic.
I believe the months after the honeymoon phase are more important. It's when a sustainable retirement life has to be found.
I found routines very helpful and made lists of things to do, some of which were chores, while others were things I was interested or excited about. I also arranged to meet up with people, not all the time, but enough of the time. This kept me busy which I think was good at that stage.
I didn't get everything right as some of the things I did back then have since dropped away. But a lot remain, and other new things have also since been added to my retirement life.
How is retirement life now? What do you like about it and what do you dislike?
I'm still very happy with my retirement life. I like the freedom and flexibility, and also that I'm not stressed.
One of the biggest benefits is a new mindset, I'm much more willing to try things and think outside the box – others might not find my version of out of the box thinking exciting, but that doesn't matter so long as I do.
In 2018, we went travelling/backpacking for four months in Asia and Australia and in 2019 in California, Costa Rica and Colombia for three months. I've been able to visit my daughter more often in Zurich and have been to Hungary, Czech Republic, Boston and Germany to run marathons or longer. I've learned to ski and I've spent a couple of ski seasons in the French Alps. I nearly forgot that we also cycled the Route des Grandes Alpes from Lake Geneva to the Mediterranean Sea.
Oh, and I have a blog too – four years ago I hardly knew what a blog was, and now I have one. I'm smiling as I type this, these things didn't generally happen pre early retirement.
What do I dislike? I'm struggling to think of anything, at least anything significant. I guess there are occasionally days that seem too quiet, and there has been the odd time when I've got into a bit of a funk, but guess what, these things happened when I worked too.
I do put effort into my early retirement and I think this has helped a lot. I have my routines, I make lists, I think of things I can do and I'll be excited about, I enjoy making plans, and I make an effort to catch up with people.
I also deliberately do things that are outside of my comfort zone as I think it's healthy to do so. I believe this effort has been important in making my retirement successful.
Another thing that helped is being comfortable in my own company, something I learned when I used to travel a lot for work. I enjoy the company of others but it's good to know that if I'm on my own for a while, then that's OK too.
What do you do with your time? What does an average day look like?
It's sad for me to admit that I've twice kept a timesheet of what I do – once during two weeks in April 2019 and again for a month back in October 2017.
But in general, I tend to get up a bit after 7 am, drink some tea, have my breakfast and catch up with the news, social media and maybe some YouTube. At 9 am, TV is no longer allowed until 5 pm. I operate on this schedule Monday through Friday, kind of like a traditional work week. During weekends, being lazy is allowed.
An average day might include exercise (running, cycling or skiing), some household chores, life admin, blogging, meeting up with friends or planning for something in the future, perhaps travel or a project. On the whole, the time seems to disappear very quickly.
What are the major activities that fill up your time in retirement? Are there any new ones you're planning to try?
Using my April 2019 timesheet, it showed that my major activities were:
Skiing and cycling (in the summer it would be running and cycling)
French lessons/social French group
My blog
Time with family
Meeting up with friends, which frequently involves coffee
Then there was a mix of other things such as travel planning, life admin, chores etc
During other months, my time might be dedicated almost completely to travelling as it was for sizeable portions of 2018 and 2019. Currently French lessons have been abandoned (I must start again) and meeting friends is a victim of the Covid restrictions.
As to new things: I'm a developing skier having started only three years ago, and I'm keen to branch out into ski touring (maybe known as backcountry skiing in the US); travel isn't a brand new thing, but I want to follow up the two big trips we did in 2018 and 2019 with travel to new places; and I have some plans for a campervan conversion, I think mostly hoping it will transform me into a hipster, good-looking, twenty-something year old which is what they seem to be on YouTube??
What is your social life like?
For the time that we're spending in the French Alps, it's great. We've found some other people in a similar situation to us and it's easy to spend time with them.
When I first retired, I was living in Dubai and there weren't really other retirees – people went there to work, and when they no longer worked, they left. But even there, I found people to meet up with such as those who worked shifts, a long-haul pilot who might do a five day trip and then had five days off and a stay at home mum who was often free during school hours. Sometimes I met with people during their lunch hours. Combined with being comfortable in my own company, I've found my social life during old office hours was fine.
Outside of my old working hours, my social life hasn't changed compared to before I retired.
Looking back, what would you have done differently?
Just two things come to mind.
Most importantly, I should have understood Sally's ideas more than I did and I should have better explained my ideas to her because it turned out we weren't on the same page. To be fair, this was perhaps exacerbated by us being expatriate workers.
The second thing is that, if I could turn the clock back, I wouldn't do the consultancy work, although I accept it may have been helpful in the transition from full time work into retirement.
Was there any emotional impact from leaving the workforce?
Honestly, no, apart from the wonderful feeling of stress leaving my shoulders!
What surprises (financial or non-financial, good or bad) have you had since retiring and how have you handled them?
There haven't been any huge surprises, but these are the things that are perhaps still notable:
We're spending more than I budgeted, although my budget was always a bit of a guestimate. It's mostly because we've spent much more on travel and, this year, to furnish a house. I'm certain we could cut back if we needed to.
Our income comfortably covers our costs. I've realized that I was super cautious in my income projections when I was trying to figure out if I could afford to retire. We live off the income from our rental properties and haven't even touched our other investments.
I've thoroughly enjoyed my blog which is something I'd never have done if I hadn't retired. It's turned into a valued hobby.
I love having the time to gaze out of the window, or sit on the terrace with a cup of coffee, and just think. I'm sure this has contributed to the change in mindset that has come with my early retirement. These simple things are some of the most unexpected and precious results of my retirement.
What are your future plans?
In general, more of the same. However there are a few things that we are trying to figure out.
One is where are we going to call home? Our new plan is to split our time between France and the UK, and we've just started this so we'll see how it goes.
I also want to travel some more, although my ideas and Sally's ideas don't necessarily match so we'll have to figure that out. Our two cats also make travel plans complicated.
I also have my campervan conversion plan, although that's on hold while we figure out the where's home question.
RETIREMENT FINANCES
How has your financial plan performed compared to what you had estimated before retirement?
I got the financial plan wrong but happily by compensating amounts – we're spending more than I thought but that's OK because our income is also more than I expected.
Overall, our finances are much more comfortable than I expected – if we wanted to spend more, we could afford to.
Can you give us some insights into your post-retirement spending and income? How much do you spend annually and on what? And where does the income to pay for your spending come from?
Over the past three years, we've spent an average of $71,000 a year, although $27,000 of that was on travelling which I suspect is higher than normal, and not something I'd expect we'll do every year.
In August, I had a look at what we're spending our money on this year and plotted it in a pie chart.
Of course, there's less travel and going out costs because of Covid. But still, the pie chart shows that 50% of our spending (the 3 slices of pie on the left) lean towards needs and the other 50% on the right hand side of the pie are more discretionary items. I'm happy with that, half of what we spend is doing things we want and choose to do. I guess that's also why we're not the lowest cost early retirees that you'll find on the web.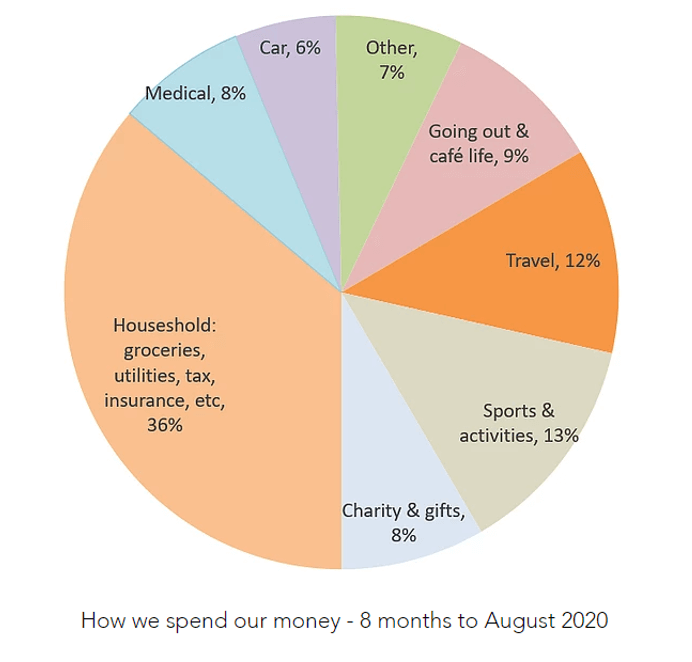 As to where the money comes from, we have a portfolio of ten rental properties and the income from those has been sufficient to cover all our costs.
Our other investments total around $1.5 million, mostly in low cost ETF's, but we haven't had to draw any income from these.
Did you return to paid work? Why or why not?
Other than the 4 months consultancy work that I did immediately after my retirement, I haven't done any paid work. I have no desire to return to work and we don't need the money.
I suppose it's possible that I could change my mind some time in the future, but I really don't see it. I value my freedom and flexibility too highly.
Did you find it hard going from being a saver to a spender?
No, and I hadn't even thought about it until this question.
What I have noticed is that become much more conscious about the value and utility of what I spend money on. It probably makes me sound a bit mean, but I hope it doesn't, it's more about being thoughtful and conscientious about my spending and it's something that actually gives me satisfaction and enjoyment. It also means that I'm less wasteful.
Looking back, what do you wish you knew in advance?
My instinct is to say that I wish I knew the answers to those questions I struggled with when I was trying to make by early retirement decision: How much will I spend in early retirement? Do we have enough money/will it lasts? What will I do? Will I be bored or maybe lonely?
But in fact, I don't regret that I had to battle with these questions and that I had to make a leap of faith. I don't think it's good for everything to be easy, and having these uncertainties probably shaped some of my retirement actions and behaviors in a good way.
If I had to say one thing, it would be that I wish I knew where home is. That probably isn't something that many people say, but it's been an unexpected result of spending many years as an expat worker. We still don't know the answer, and it's part of the reason behind our current plan of splitting our time between France and the UK.
What advice do you have for those wanting to retire?
I'm sure there are others with much better advice, but here are some things that come to mind:
Be aware that you might not be able to figure everything out in advance. A leap of faith may be required, and that's OK.
Not everything about early retirement has to be perfect. If you think that you might occasionally be bored, just remember that work isn't always an endless stream of fun and excitement, it had boring and difficult times too.
If early retirement seems a long way off, remember that en-route to financial independence also provides options such as a mini-retirement/sabbatical, different career choices etc. I'm not sure I'd have done anything different, but a part of me wishes I'd been more aware of these options.
For me, routines have been a great tool to help me get things done and enjoy my early retirement. I also think it's been healthy to do things outside of my comfort zone.
Have a few "go to" activities at the start of early retirement. For me, starting my blog was one example, running and cycling another, and also planning our travels. These gave me some focus in the early days.
If you're uncertain, don't be afraid to ask. I've found the FIRE community to be really friendly and helpful.