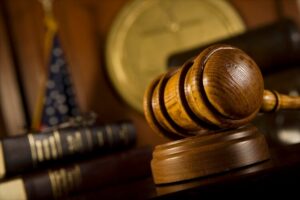 Here's our latest interview with a retiree as we seek to learn from those who have actually taken the retirement plunge.
If you'd like to be considered for an interview, drop me a note and we can chat about specifics.
This interview was conducted in February.
My questions are in bold italics and his responses follow in black.
Let's get started…
GENERAL OVERVIEW
How old are you (and spouse if applicable, plus how long you've been married)?
I am 68 and my wife is 66. We have been married for 39 years.
It has been a wonderful marriage and for me at least it was love at first sight.
Do you have kids/family (if so, how old are they)?
We have a daughter, 38, and a son, 35.
What area of the country do you live in (and urban or rural)?
We have lived in south Florida for 40 years.
I have lived in South Florida for 60 years.
Is there anything else we should know about you?
After college graduation in '74 I backpacked around Europe with a friend for six weeks with only $400 for food, transportation and shelter.
Then got a job as an assistant manager of a department store, bought a 2-bedroom condo with no money down and rented out the extra room to college students to pay the mortgage, which during those days was at 8 and a half percent.
My first job was a starting salary at $1.50 above minimum wage.
RETIREMENT OVERVIEW
How do you define retirement?
It is difficult to transition. 2019 we found ourselves on four long-distance trips, overseas and domestic. When home we are involved going out with other couples, going to the shows, movies, out to dinner. We are involved with our religious congregation in activities, volunteering, especially with AARP, donating our time where we can.
I play tennis about three times a week, try to swim every day in the morning. We also have dinner parties at our house from time to time.
I sometimes do a little work, maybe less than 10 hours a week.
We have been doing our own private ride-share with our religious congregation, transporting the elderly to and from doctor appointments, to where they need to go since they shouldn't be driving at their age.
My wife does a lot more cooking and baking when we are not traveling.
We have been reading a lot more than in the past.
I am starting to play chess online with my grandkids.
Soon I will have a bicycle as an alternate exercise. Hopefully as more people get vaccinated I will get back to a routine at the gym.
I have a half dozen friends from high school that try to get together twice a year. Hopefully that may translate to Zoom as more friends retire they move to different areas where it is logistically difficult to stay in touch.
How long have you been retired?
Since February of 2019 when we got on a plane to spend a couple months near my daughter for grandchild number five.
Is your spouse also retired?
She is retired but does part-time bookkeeping for the religious congregation we belong to.
In combination with bookkeeping and the ride sharing and activities we do ourselves and with other friends we keep busy. This, along with some binge watching on Netflix and Amazon Prime we keep busy.
What was your career and income before retirement?
After a few careers that kept me living paycheck to paycheck I went back to learn a trade at a vocational school while working part-time in the late '70s.
I became a court reporter just in time as in January of '80 I ran out of money for the second time since college graduation. My first year I made about ten thousand and by the third year maybe fifteen thousand.
When I went out on my own as a freelance court reporter, sole proprietor, I made $35,000 the first year. By the mid-'90s I was making around fifty grand.
My last ten years before retiring I made anywhere between 60 and 120 grand a year, depending.
PREPARATION FOR RETIREMENT
When did you first start thinking seriously about retirement and when did that turn into a decision to do it?
When you hit 60 it becomes a reality to see if you need to make any changes. I bought a couple magazines, a couple books, and talked to a few
people about their plans.
I had made up my mind that 66 is a good age where I could get full Social Security (about 20 grand) and I would have about 2.2 million under management with a money manager. My townhouse was paid off in 1992 and I never had a car payment my entire life. I believe if you want something you save the money and you buy it.
What were the major steps you took from deciding to retire to developing a plan to do so?
It was easy. My wife and I looked at assets totaling about 3.6 million. We had no debt. Our overhead for your townhouse was a grand in utilities, a grand in real estate taxes, six grand in association dues and insurance and food and insurance. My wife is a great cook and we shop at a warehouse club.
I also have been doing a vertical hydroponic vegetable garden and have 24 veggies growing either outside or inside all year long. I have fresh produce constantly.
I also buy coffee beans from all different parts of the world, have a compact roaster and grinder and roast enough coffee for the week to have the freshest coffee ever. It definitely beats $5 for a cup of coffee when I can make it for 5 cents a cup.
Between Social Security and two fixed income insurance annuities we receive about 60 grand a year.
That has been what we are living on. As soon as the pandemic is over and we can take four to five trips a year, where we can stay at Airbnbs for months at a time we can spend another 200 grand and not even touch our principal.
What did your pre-retirement financials look like?
Since 2004 when we worked with a Money Manager who is also a certified financial planner, he has balanced our portfolio and as of now it is about 60 percent equities, 35 percent fixed income and maybe 5 percent cash.
Before that when I managed it, it was mostly mutual funds by just reading the Wall Street Journal, Money Magazine, New York Times, the local newspaper, etcetera.
What was your overall financial plan for retirement?
I accidentally came upon the book The Richest Man in Babylon in the late '80s. In the mid '90s it was the book The Millionaire Next Door.
I started around 1990 formulating my plan to be a millionaire by the time I was 50. I wanted to have two million by age 60. By retirement I was hoping to be over three million net worth.
Did you make any specific moves to prepare your finances for retirement?
I did not need to downsize. I have a 3/2 townhouse where I raised two children. I paid for their college education. I paid for a sleep-away camp and private elementary school.
I paid for one wedding and extensive trips overseas with teenage groups. Everything is to grow the portfolio now. The money manager has done a wonderful job adjusting the allocation to our age.
I gave away my clients to anyone who wanted them. If I felt like working I accepted a referral from another agency on my terms.
Since the pandemic all my work has been on the Zoom platform. So it is basically if I feel in the mood and if I am in town.
Who helped you develop this plan?
After Y2K and the tech bubble at the turn of the century with me stashing away serious money it was easier for me emotionally and to sleep better at night to have a professional looking after it on a constant basis.
It helps keep you disciplined and not go after get-rich schemes, which is easy to get sucked into.
I always bounce my ideas off my wife as she is a numbers person and can help us put things in perspective.
What plans did you make in advance to leave your job?
No plans. I finished a jury trial in February of 2019 and got on the plane overseas for two months and that was it. But when I got back work was still being called in.
And after I told people I was retired they begged for me to "just do this one last thing," and it still has not ended.
What were your pre-retirement concerns (financial or non-financial)?
No concern because I was so disciplined and sticking to the plan.
How did you handle deciding on and paying for healthcare?
I was on my wife's employer's health insurance until 65 and then the following year, when she left, she was only on COBRA for a year before she turned 65.
How did you tell your family and friends of your plans?
We did not tell family and friends as we just transitioned from full-time to part-time and hopefully when the pandemic is over we will be traveling so much we won't be working much, if at all.
THE ACT OF RETIRING
How did you ultimately retire?
As a one-person business and a home office I can just email and voice messages I am retired. It was very simple.
What went well?
Everything went well except back orders on transcripts by lawyers can be very intimidating when you cannot produce something when you are vacationing overseas.
Lawyers know how to threaten to get what they want. But they couldn't find me. It eventually all worked out.
What didn't go so well?
Sometimes it is hard to collect money that is owed to you, but that has always gone with the territory.
How did you ultimately find the courage to do it?
Well in a way it is one more year as being quarantined and bored sometimes I do some work on the computer. I keep saying this will eventually end.
In 2020 I may have netted about 55 grand. This year I will try to cut that in half. Maybe then people will stop trying to give me work.
RETIREMENT LIFE
How was the adjustment, especially the first few months after retirement?
Not a problem. Four long vacations that year made it easy.
How is retirement life now? What do you like about it and what do you dislike?
It is an adjustment. A lot of it is the pandemic is more the adjustment than anything else.
What do you do with your time? What does an average day look like?
I wake up, go to the hot tub, and brew coffee. Go for a swim.
Sometimes I will read, do some painting, maybe swim, have a tennis game set up.
If some elderly person needs a ride I will take them. Talk to family and friends.
What are the major activities that fill up your time in retirement? Are there any new ones you're planning to try?
Netflix and Amazon Prime streaming, reading a novel, tennis, and swimming.
In the spring I will try getting into bicycle riding.
Soon I will be playing chess more frequently with the grandkids. They all want to come here to visit and go to the theme parks of Florida.
What is your social life like?
It could be healthier. Right now a lot less dinner parties. The theater is not open yet.
We do have Thursday tickets for an outdoor comedy show.
We are going to the west coast to an outdoor art exhibit at a botanical garden.
Looking back, what would you have done differently?
I probably made some money mistakes in my 20s and 40s that did not work out but I think it made me stronger to resist temptation on things that appear too good.
Was there any emotional impact from leaving the workforce?
Not at all. I was ready for it.
And I can still get back in at any time.
What surprises (financial or non-financial, good or bad) have you had since retiring and how have you handled them?
No surprises.
It was a surprise for the real estate meltdown and Great Recession but it was okay if one did not panic.
RETIREMENT FINANCES
How has your financial plan performed compared to what you had estimated before retirement?
Right on track.
Can you give us some insights into your post-retirement spending and income? How much do you spend annually and on what? And where does the income to pay for your spending come from?
We have been living off of our Social Security money and fixed income insurance annuity that pays us for the next 15 years 20 grand a year.
How are you handling Social Security, required minimum distributions, tax issues and the like?
I have got a couple years to worry about minimum distributions, tax issues and the like.
Did you return to paid work? Why or why not?
I am slowly drifting into obscurity as far as work.
Did you find it hard going from being a saver to a spender?
This is hard. I have always been a saver and now I have to spend. Not so easy.
Hopefully I will spoil my grandchildren.
Looking back, what do you wish you knew in advance?
I wish I had learned more about respecting money earlier in life.
I should have realized I needed a skill that was in demand.
I wish I could have read the book of Dale Carnegie: How to Win Friends and Influence People, earlier in life.
What advice do you have for those wanting to retire?
Sometimes you have to reinvent yourself or your marriage. At this stage of life you can be there for your friends, your family, your religious congregation. You can do helpful things for even people you do not know.
Thursday morning I am volunteering to help distribute food for people who don't have any, a program that a charity is sponsoring locally in South Florida.
There are so many activities to be a part of that when the money does not matter anymore you can do a wealth of good for all.