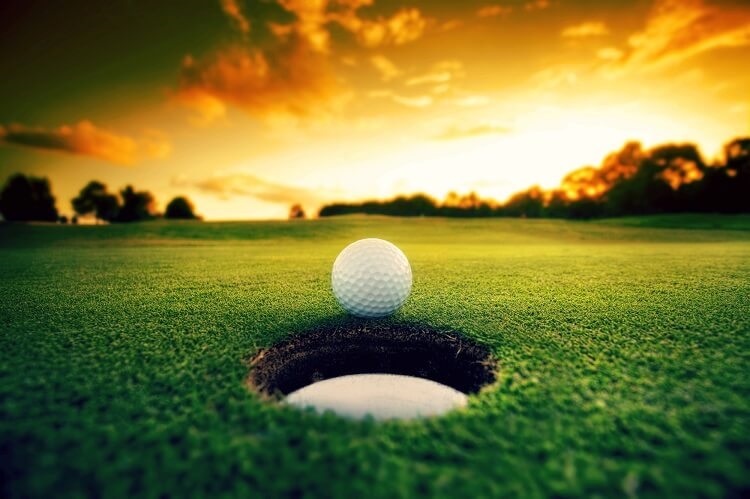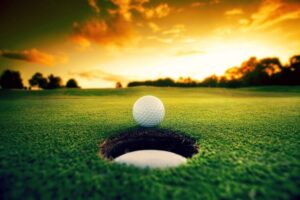 Here's our latest interview with a retiree as we seek to learn from those who have actually taken the retirement plunge.
If you'd like to be considered for an interview, drop me a note and we can chat about specifics.
This interview was conducted in July.
My questions are in bold italics and their responses follow in black.
Let's get started…
GENERAL OVERVIEW
How old are you (and spouse if applicable, plus how long you've been married)?
I am 59 and my wife is 61.
We've been married 32 years.
Do you have kids/family (if so, how old are they)?
We have no biological children. We have two God-children, two nieces, and two nephews and their children that we provide living inheritance via birthday, Christmas, and special times each year.
We've been doing this for over 35 years for the oldest ones and more are added over time as more children are born.
What area of the country do you live in (and urban or rural)?
We live in the Midwest in an urban setting.
Is there anything else we should know about you?
I'm Millionaire Interview 343.
RETIREMENT OVERVIEW
How do you define retirement?
I define retirement as withdrawing from work that is under the authority of a particular employer.
How long have you been retired?
I have been retired four years.
Is your spouse also retired?
My wife retired on the same day I retired four years ago.
What was your career and income before retirement?
I was an executive group administrator with the insurance department.
My ending salary was $115,000 per year.
Why did you retire?
My retirement was completely voluntary. When I started working for the insurance department, I realized its Human Resources manual said one could take a normal early retirement with a full pension (50% of pre-retirement pay) as early as fifty-five years old as long as he had at least 30 years of service. It was then I decided in my mind I wanted to do that, if I stayed at the insurance department.
I say in my mind, because I didn't realize at that time that one must be living off less than 50% of income prior to retiring in order to be able to live on it after retiring. Otherwise, you would be in financial bondage and turmoil while in retirement.
About five years after deciding in my mind I wanted to retire by fifty-five years of age, I began to get my financial act together so I could reasonably retire and control my destiny while having financial wherewithal to provide everything I would need for this type of independence twenty-five to thirty years later.
PREPARATION FOR RETIREMENT
When did you first start thinking seriously about retirement and when did that turn into a decision to do it?
My answer above provides background on when I began thinking about it, yet the decision as to exactly when to retire would certainly be guided by the position we were in financially at the time I turned fifty-five years old.
By the grace of God, working to get our act together financially about thirty years ago via giving, faithful service to others, budgeting, establishing an emergency fund, developing a debt elimination plan, refusing to continue cosigning for friend and family debts, investing, and diversifying assets.
I began a daily countdown thirteen years before retirement that I would recite to my friends as to years, months, and days remaining. Many of them thought this was funny and that I was joking. But when the day came, they realized I was absolutely not joking around.
What were the major steps you took from deciding to retire to developing a plan to do so?
This happened for me after I believed upon Jesus Christ as Savior and Lord of my life. I began to seek His will for my life and asking if my desires, including the desire to retire early, was within His will for me. The answer to my prayers was that it would fit within His plan as long as I engaged practices that put me in the position to retire early.
Through preaching and seminars at my church, he showed me verses that instruct people on good stewardship practices like those I mentioned above and the results that are achieved by those who employ them.
I got the vision and planted it deep within my heart and began to employ these practices as best I could and got much better at them as time moved forward. Through more study and research, including via books and magazines, I continued my financial education and put into practice the principles that conformed to biblical instruction and morality.
In other words, I put together a financial plan for my life. Almost immediately, my wife decided this was good (probably because I was so poor at managing finances prior to this – LOL) and thereafter we worked together on our plan and have continued to do so and have been truly blessed as a result.
What did your pre-retirement financials look like?
Our net worth was roughly $2.2 million.
We could access all our investment accounts without penalty, except for the growth on our Roth IRA's. However, we haven't needed to access our investment accounts because my pension and the interest from our savings accounts has provided everything we need and desire.
Being debt-free and learning to live on far less than our income before retirement (one-third of our income) was a huge help in allowing us to live in comfortably in retirement on this income.
Our picture looked like the following:
$790,000: No-load index funds in 401k, 403b, and 457 plans
$356,000: No-load index funds in Roth IRA accounts
$155,000: No-load index funds in Brokerage accounts
$331,000: Stable value funds in 401k and 457 plans
$300,000: Guaranteed income fund in 403b plan
$65,000: Real Estate Mutual Funds
$51,000: Credit Union accounts
$152,000: Home market value
$2,200,000: Net Worth
What was your overall financial plan for retirement?
We estimated retirement spending based on the budget we were living on prior to retirement (one-third of our income). Learning my retirement plan formula enabled me to calculate an expected pension upon retirement and this was important because it let us know my pension would be more than the total expenses we had to pay with room for play money (vacations, desirable purchases, etc.).
I suppose if it hadn't been, we would have set up an adequate withdrawal from one of our non-Roth IRA accounts to make up the difference. Given the resources we had at our disposal we were going to retire as planned many years in advance.
Did you make any specific moves to prepare your finances for retirement?
We did not make any specific financial moves to prepare for retirement.
By the grace of God and His wisdom, we planned over several decades in a way that did not require us to change our pattern.
Who helped you develop this plan?
My search for a way to get out of financial bondage in 1992 ($135,000 in debt with a negative $35,000 net worth) led me to search thru the Bible to see if it contained instructions on how to manage one's financial life. It does.
In addition, a seminar at our church in 1992 by a fellow Christian and accountant from Detroit, MI helped us identify some of its instruction.
What plans did you make in advance to leave your job?
I believed back in 1987 that I wanted to pursue early retirement, and simply wanted my career to flourish until then.
I got serious about planning for it in 1992.
Then, I was able to see what a well-planned early retirement could be like by watching my in-laws retire at 53 and 54 and live comfortably for the next few decades.
Thereafter, I started a thirteen-year countdown awaiting my fifty-fifth birthday.
What were your pre-retirement concerns (financial or non-financial)?
The number of days of golf per week we'd actually be able to get in (LOL).
In all seriousness, the following represent concerns we discussed many times, prayed about, and were reasonably sure would not be problematic when we retired.
Having enough to do Monday thru Friday during the 8am to 5pm window to satisfy our longing for engaging the purpose our Creator embedded in us and the longing to be fulfilled.
Having health insurance during retirement that would cover any types of medical problems we might encounter without leaving us with huge costs for co-insurance, deductibles, copays, and prescriptions.
Going back ten years or more before retirement, we wanted to have a reasonable assurance that if we took early-retirement we would have enough income (including any amounts we could draw from investments) to live on so we'd never have to work for an employer again.
Would we be truly happy not having the day-to-day interactions with our staff and co-workers and the challenges that accompanied work in our career fields.
How did you handle deciding on and paying for healthcare?
Both of our employers provide very good health insurance plans for retirees who started working for them when we did. We have low deductibles, co-insurance, copays, and prescription costs. I would have to pay about $3,000 premium per year to engage my plan, and far less cost to engage my wife's plan.
So, it has been an easy choice to select her plan to cover both of us since they are very comparable in what they provide.
How did you tell your family and friends of your plans?
I started telling them about my desire when I was first employed.
Then, reiterated five-years thereafter that I got serious about changing our financial fortune so we truly could retire early.
Then, for thirteen years before retirement I would frequently recite the remaining years and days until retirement.
Early on, some thought I was joking. However, they became believers later on as they continued to hear our vision and see our financial progress and commitment to living within our means to meet our goal.
THE ACT OF RETIRING
What went well?
Everything has going well during our retirement. It seems our planning and financial calculations have panned out.
We continue to worship, fellowship, and learn at our local church and via other organizations and we engage ministry endeavors evangelizing and making disciples for Jesus Christ for a number of hours throughout each week. This lifestyle along with mid-day naps-by-design (LOL) help us fill each day with things we want to do that rejuvenate us.
What didn't go so well?
We have had more medical appointments for some nagging issues than we anticipated pre-retirement, however due to low deductible, copay, and prescription costs under our health plans this has not caused a problem.
We haven't vacationed as much as we wanted during the past two years due to Covid-19. However, we took many local day trips to interesting towns starting mid-2020 and have taken a couple of longer vacations since summer 2021.
How did you ultimately find the courage to do it?
We found the courage by continually proclaiming our vision for retirement and checking in with the Holy Spirit periodically via prayer to ensure we were still within His plan for our lives.
We also got the picture of the types of endeavors we should do to continue to pursue purpose and fulfillment, even though that would no longer include the types of work we did for our employers.
The result of seeking His will, planning, managing our finances better, and building wealth helped us avoid "one more year syndrome."
RETIREMENT LIFE
How was the adjustment, especially the first few months after retirement?
Our adjustments were seeing how to work out the combination of golfing, extra vacations, and realignment of ministry endeavors (saying yes to things we believed we should continue and saying no to everything else and engaging anything new we believed we were called to do).
Our adjustment went well as it did not take us long to settle into a routine that works for us that also included ample time for spontaneity. We generally can be satisfied with a little or a lot regarding things to do and money and resources to expend. We make do and find things that satisfy and bring joy no matter the economic circumstances or atmosphere during a given period of time.
For example, during the heavy toll of Covid-19, we were perfectly content spending more time together at home, not dining out at all, with zero vacations for a year and a half because we could spend more time worshipping the LORD (including thanksgiving, praise, prayer, and bible study) and watching some documentaries and other informative programs we otherwise would not have watched.
How is retirement life now? What do you like about it and what do you dislike?
Retirement is beautiful. It fits us like a well-fitting glove. If the glove don't fit, you must quit (LOL).
Well, we're not quitting retirement, as it suits us well, because we realize it's not the absence of all work. It's simply a transition to other types of work on our own terms and time-table, even though that is largely volunteer work that greatly benefits other people.
I like to think of it as re-fire-ment to pursue worthwhile endeavors I could not fully engage if I had remained at my employer!
What do you do with your time? What does an average day look like?
We start each day off with prayer together and a shower and light breakfast. We do some bible reading and study. Four days a week we golf eighteen holes early morning. The other days of the week we engage more study for another few hours a day. We eat lunch midday. We take a walk for an hour and a half around our neighborhood or on local scenic walking paths.
We take a nap for an hour or two. Afterward, we work on various ministry related work, including training for us and others, marketing, evangelizing, making disciples, and small group gatherings. We fellowship with our church in worship on Wednesday evenings and Sunday mornings and sometimes other days of the week when special meetings are called.
We also serve on our praise & worship team and intercessory prayer teams for which we carry out duties two to four times per month for three to four hours each time. In between, we do lots of internet research, social media relationship building and disseminating information on living out biblical principles. A lot of this time we spend together and some engaging individual endeavors. Life is good!
What is your social life like?
Since Covid-19 has eased we have been having lunch (or shopping trips for my wife), one to three times per month, with other couples or individual friends.
Also, we spend 30 minutes or more on the phone with several friends each month to check on them and stay in touch.
On several occasions, pre-Covid, we went to get-togethers, and vacationed with friends. Lately, we have only done a couple of day or overnight trips with a few friends.
Looking back, what would you have done differently?
I would not have done anything differently.
However as we move forward, we are willing to tweak our lives where necessary to ensure everything we're doing is within the will of God for our lives going forward and that everything is bearing the type of fruit we need it to bear (including spirit, soul, and body maintenance, rest, and rejuvenation).
Was there any emotional impact from leaving the workforce?
No, not at all for either of us.
What surprises (financial or non-financial, good or bad) have you had since retiring and how have you handled them?
Covid-19 is the surprise, but since we're highly flexible and adaptable we have had no problem adjusting to continue to be purposeful and fruitful in how we live, build relationships, and serve other people.
What are your future plans?
We plan to continue as is right now, except we'll slowly add more vacations to the mix going forward.
RETIREMENT FINANCES
How has your financial plan performed compared to what you had estimated before retirement?
Until this year, we had double-digit annual growth in our investment portfolio, which is similar to our estimates prior to retirement.
The long-term history of the stock market suggests annual average returns will continue to be generous and increase our portfolio over time even though we will periodically experience short-term bear markets.
We believe in "Time in the Market" so we will continue to avoid trying to "Time the Market" and thus will stay the course we've laid.
Can you give us some insights into your post-retirement spending and income? How much do you spend annually and on what? And where does the income to pay for your spending come from?
Our spending is $51,192 per year. It comes from the net-income from my $60,000 annual pension. We also have interest available from our savings we could draw from if needed or desired.
On a monthly basis our planned (budgeted) spending is:
$ 500: Tithe to church for spreading the gospel
$1,000: Free-will offerings to church and other charities
$ 100: Telephone & internet
$ 77: Dish Network
$ 100: Water, Electric, & Sewer
$ 60: Natural gas for home
$ 34: Mobile phone
$ 200: Property Taxes
$ 350: Gas for cars
$ 500: Groceries
$ 480: Personal money – me
$ 480: Personal money – my wife
$ 50: Lawncare
$ 335: Miscellaneous (vacations, etc.)
$4,266: Total planned expenses
How are you handling Social Security, required minimum distributions, tax issues and the like?
Our plan is to take Social Security as soon as it is available to us. Though we are currently healthy, our parents died at 63, 69, 76, and 81 years old. None of them would have collected Social Security long enough to get more overall, if they had waited till their full retirement age or seventy to collect.
We will use the funds for greater ministry giving and pleasurable experiences. By the grace of God, our investment accounts will remain invested for a long time to come without be drawn from and experience continued average annual high-growth over time. Eventually, our investments and assets will be passed on to our church, other ministries, nephews, nieces, and God-children.
We won't have to take required minimum distributions for another decade, but we will work with some advisors and accountants on tax-free or tax-minimization scenarios that would allow us to give all or the lions share to ministry endeavors.
Did you return to paid work? Why or why not?
No, didn't plan to, need to, or want to!
Did you find it hard going from being a saver to a spender?
We haven't yet become big spenders to the point where we've wanted or needed to draw down our investment accounts.
Looking back, what do you wish you knew in advance?
There's nothing more we wish we knew in advance.
Talking over many years with our early retiree parents and others, we found out all the issues and challenges that affected them and worked to form our lifestyle and financial plan in a manner that would take care of every major issue we could be aware of.
What advice do you have for those wanting to retire?
Talk to a number of retirees about their lives and the challenges they face, so you can take that into consideration as you make plans to retire.
Also, develop a financial plan and build a portfolio of investments that can stand the strain of emergencies that will inevitably occur and allow you to enjoy life in other ways throughout retirement (vacations, entertaining family and friends, etc.).
In addition, pray daily asking the LORD to help you (a) formulate your plan, (b) give you courage to take the retirement leap when it's time for you, and (c) identify the lifestyle, activities, and service (volunteer or otherwise) that will allow you to fulfill purpose for the retirement stage of your life.
The leap has been well worth it for us, reducing stress and giving us far greater freedom over our time and to determine activities we want to engage and has resulted in us doing things that help us be more healthy and thinner, like walking one and a half hours each day and doing resistance exercises.