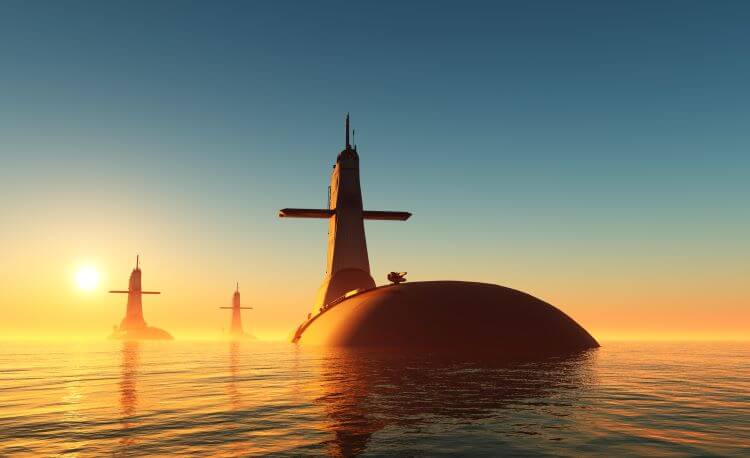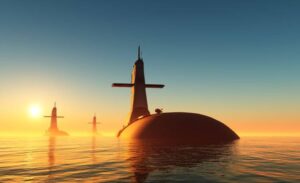 Here's our latest interview with a retiree as we seek to learn from those who have actually taken the retirement plunge.
If you'd like to be considered for an interview, drop me a note and we can chat about specifics.
This interview was conducted in May.
Today is part 2 of a three-part interview series that is simply amazing. In case you missed part 1, check out Retirement Interview 49 before reading this post so you'll be caught up before proceeding.
My questions are in bold italics and their responses follow in black.
Let's get started…
PREPARATION FOR RETIREMENT (Continued)
Did you make any specific moves to prepare your finances for retirement?
Our biggest financial change before retirement was raising two years' expenses in cash. That seemed like a good idea in a bear market, and (more importantly) it helped us sleep better at night.
Back then we had no idea about the Sequence Of Returns Risk of the 4% Safe Withdrawal Rate, but we felt that our cash gave us enough breathing room to sort out our lifestyle options. Plan B was still going back to a bridge career, but I was motivated to make our FI plans work.
Like every newbie retiree, during my final few months of paychecks I went back over our expenses with a white-knuckled grip on a fine-tooth comb. I'm not sure that my family fully appreciated my intense focus on optimizing our expenses. I still regret arguing with my nine-year-old daughter about spending $50 (per person!) for surfing lessons. I eventually calmed down and we sought a better solution.
On my official retirement date of 1 June 2002, we paid $5 per person for surfing lessons from a local lifeguard and became stoked for life.
We cut out more waste.
My spouse and I challenged our property tax assessments to bring the county's real-estate numbers closer to actual market values. We renegotiated our home & auto insurance for retiree discounts. (We spent more time around the house and drove fewer miles.) We dropped our personal-property insurance. We cooked more of our meals and bought less convenience food. (We were setting a good parental example anyway.) We'd used a weekly housecleaner during most of our dual-military careers, but now we had the time to do our own cleaning.
A few months after I retired, the Federal Reserve lowered interest rates to help recover from the Internet recession. Millions of Americans were refinancing, and we joined the crowd by restarting our 30-year mortgage at 6.125%. That dropped our payments by nearly 30%.
We didn't deprive our lifestyle. We upgraded our cable TV with RoadRunner Internet service instead of dial-up bandwidth. We paid a contractor to install solar-powered attic exhaust fans to keep our home cooler. We scoured Craigslist for used longboards to support our family's new surfing enthusiasm, and in early 2003 I awarded myself a new factory-second longboard that still cost $600. In my defense, over 20 years later I'm still surfing it.
Who helped you develop this plan?
In the years before we reached financial independence, we did almost all of our own planning. We occasionally talked with advisors, but it never went beyond a phone call or the free hour of Q&A.
In early 2002, I made the rounds of several local advisors for a final review. Back then nobody advertised about "fiduciary" or "fee-only." Everyone managed your assets (charging 1% per year) or earned a commission on product sales. However I hoped that our initial discussions would reveal a horrible oversight or discover a new wrinkle on our asset allocation.
I was sorely disappointed by the professionals, but they inadvertently reassured me that we were doing fine. We filled out several sets of their asset worksheets and realized that we already had more details in our Quicken data. We had better planning assumptions. We also knew more about the 4% Safe Withdrawal Rate. During one phone call an advisor suggested "Well, why don't you just try spending 3%-4% of your assets every year and see how that goes?"
I stopped worrying about the details. Anyone whose retirement planning includes a detailed budget and a multi-tab spreadsheet projections is going to be just fine, and financial advisors will only be able to validate what you've already confirmed.
In addition to the financial discussions in "Your Money Or Your Life" we'd read Paul Terhorst's "Cashing In On The American Dream: How To Retire At 35" and the tips in "The Millionaire Next Door."
I spent thousands of 1990s dial-up hours on Roy Weitz' old FundAlarm site, which led to thousands of articles about investing and the sketchy tactics of the mutual fund industry. I plowed through William Bernstein's "Intelligent Asset Allocator." After I retired I read "Triumph of the Optimists: 101 Years of Global Investment Returns" and Bernstein's "Four Pillars Of Investing" and realized that we'd done a great job.
What plans did you make in advance to leave your job?
Leaving our jobs was surprisingly easy for both of us because the U.S. military has an overwhelming collection of forms, worksheets, checklists, and helpful suggestions on separating from service.
I knew in 1997 that I'd be retiring in 2002. In 2000 my spouse and I attended the military's Transition Assistance Program seminar for her move to the Reserves. (I strongly recommend doing TAP with a spouse, just to discuss the presentations together and build a deeper relationship.)
By August 2001 I had official BUPERS approval for my 1 June 2002 retirement. My command even assigned a retirement coordinator to help review my military timeline and expedite the administrative hassles.
The following paragraphs include a few military-specific aspects which gloss over the technical details. Readers are welcome to contact me for a deeper dive if they want to learn more.
Back then the Navy was rolling out tremendous new (mandatory) programs to help military families start bridge careers after separation. I was required to fill out detailed surveys to see whether my decades of submarine experience counted toward additional college degrees or industrial certifications. (Nope.) I had to plow through several hours of aptitudes & skills assessments to identify my career strengths. (The results: nuclear engineer and mid-level manager. Seriously?)
Happily I ducked out of the seminars on résumé preparation, civilian business attire, and budgeting. If my absence was reported to my bosses, I'm sure they had a good laugh.
By this time I'd watched hundreds of military families get surprised by the results of their final military medical & dental exams, so I did mine months in advance. I had plenty of time for specialty tests like a nasal endoscopy (after a dozen 1990s encounters with bronchitis and pneumonia) and an allergy screening. One doctor commented that I was showing signs of chronic fatigue, and we all had another good laugh.
The military separation paperwork was relatively straightforward because I had a long lead time to get ready. In 1998 the military moved to a new payroll system, and the humongous database conversions had assigned me to the newer High Three pension plan instead of the legacy Final Pay plan (which was 5% higher). That error took a few months of formal correspondence to fix before I could submit my final retirement forms.
I spent hours drafting my discharge form (the DD-214), because those are very hard to update after separation. Ironically, I had to fix several obscure databases to properly document my nuclear engineering experience on the rigid formatting of the DD-214. Nobody laughed about that one, but it's funny now.
I didn't want a military retirement ceremony, because we'd already suffered through hundreds of those during the 1990s drawdown. I'd also watched several of my fellow steely-eyed killers of the deep break down in tears during their retirement remarks, and I knew better than to subject myself (and my family) to that emotional turbulence.
My spouse and I didn't want any of the accessories like letters from Presidents and governors, or special photos, or vanity license plates, or command plaques. I'd seen too many gigantic military "I Love Me" walls in relatives' houses, and I didn't want to curate a personal museum of mementos.
We already had a home only 12 miles from work, and we weren't moving. (But I did have to file a final travel claim for 36.5 cents/mile.) We weren't shipping household goods. We didn't even have any big vacation plans.
I made an incredibly ignorant mistake that cost me thousands of dollars: I didn't file my disability claim with the Veterans Administration. Instead I did the bare minimum of registering with my local VA clinic and I went on with my life. I didn't feel broken, I didn't need to document my veteran's hiring priorities for a civil-service career, and we certainly didn't need any financial support from disability compensation. I paid attention to all of those presentations at TAP but I just couldn't see how any of it applied to me.
It took over a decade before another vet convinced me of the error of my ways. (Thanks, Jim!) By then it also took months of archival drudgery for me to collect all of my records, work through the review with a (free) Veteran Service Officer, do the medical exams, and get added to more databases. Most importantly, I did it before my memories faded or more of my paperwork was lost.
My 30% disability rating is typical (ears & knees) and now my VA records are easily updated if other surprises emerge. The tax-exempt compensation offsets a small portion of my pension and reduces our tax bill by $150/month. More importantly, my spouse and our daughter won't have to deal with these questions if we someday do need the additional support…which my family will probably insist should start with high-quality hearing aids.
In 2002-03 I made a smaller mistake that was still painful: estimated income taxes. If you're separating or retiring from the military, watch out for this one.
For 20 years of our careers, our paycheck withholding was enough to avoid underpayment penalties on our income taxes. But like many military families after the transition, I didn't withhold enough estimated taxes from my pension. Then I didn't appreciate the tax impact of our investment income during the December mutual-fund distributions. Sure enough, the following April we paid both interest and a penalty on that mistake.
For the next 20 years, I paid quarterly estimated taxes — especially during my stockpicking years after harvesting capital gains. When my spouse applied for her Reserve pension, she elected to restart W-4 withholding. She prefers having it in autopilot, and it's one less item for me to set up each quarter.
What were your pre-retirement concerns (financial or non-financial)?
After 9/11 my spouse and I watched our shipmates (and a couple close relatives) go to war. We watched their families deal with the consequences. It's still a little difficult to explain our perspective: despite the rocky economy and our volatile investments, our personal retirement worries seemed insignificant.
Like many vets, I was more concerned about the people I was leaving behind. There's also the emotions of abandoning your team, or even survivor guilt. I'd certainly handled my share of the Cold War and the "peace dividend" years, and I had a few chronic health issues as a result, but I still felt the call.
I was offered a voluntary extension on active duty. However there was a possibility that my spouse was going to be involuntarily mobilized from her Reserve unit, and we weren't going to take the risk of putting our daughter through a dual-military deployment. After a few tense months in 2002-03 my spouse was not mobilized and we all moved on with our new lives.
My spouse and I declined the military's Survivor Benefit Plan on each other. We decided that we had enough inflation-adjusted annuity income from our military pensions, and we have more than enough assets if one of us dies. SBP is a great program, it's absolutely essential for disabled adult children or young kids, and the choice is usually irrevocable — but we'd rather spend the 6.5% premiums on each other while we're still alive together. Again, if anyone has questions about this contentious decision, I'm happy to dive into the details with them.
How did you handle deciding on and paying for healthcare?
The very short answer: Tricare.
It's certainly not perfect, and the bureaucracy is horrible, but it's far better than any other American health insurance. Our premiums of the last two decades have varied from $25-$50/month (family total!) with a few co-pays or cost shares. As veterans, we've already paid the price for this benefit.
In 2025 I'll go on Medicare plus Tricare For Life, a free Medicare supplemental insurance program. In 2031, because we'll add our Social Security income to our pensions, we'll pay IRMAA on our Medicare premiums.
How did you tell your family and friends of your plans?
My spouse and I talked about it for years with our daughter. She knew we'd still have enough money to pay her allowance, but we'd been sharing our excitement about this for her entire life. She was probably tired of hearing about it.
We'd also talked about it for years with our parents. My father was happy for me. (He was one of my inspirations for FI.) My spouse's parents thought I was too young to understand the horrible mistake that I was making. They were sure that I'd get bored and we'd run out of money. As the date got closer we…stopped talking about it with them. Over 20 years later I'm still not sure her father has changed his mind about either of us crazy kids.
My military co-workers knew about our plans because I'd hung a framed copy of my retirement orders on my office wall. I used that as their reminder to finish our projects before I retired — or to hide them from me until afterward. I only shared our FI with a few close friends. I told everyone else that I'd spend a few months with family before deciding about a bridge career.
We e-mailed everyone else. We didn't even print up formal military retirement announcement cards. (Mailing those cards was normal in 2002, and I still see an occasional one in our mailbox today.) Instead we created an image of one and sent a mass e-mail to my contacts list.
THE ACT OF RETIRING
How did you ultimately retire?
During my career I'd spent many months taking over my new jobs from people who had left a mess, or who had even left the command before I arrived to relieve them. I wasn't going to do that to my relief.
I spent months cleaning out old files that had lingered for decades because nobody had figured out what to do with them. We shredded an equal volume of outdated classified material and emptied my office safe. We'd already disposed of tons of obsolete training gear and technical manuals, and we even donated a few items to the Pacific Fleet Submarine Museum. (20 years later, some of it is still on exhibit.) We restocked everybody's office supply cabinets so that nobody would have to wait on my relief to approve the expenses.
I created a new task calendar for posterity. Even if my relief wasn't a qualified instructor they'd have a To Do list in every increment from daily to annually, along with the references and the paperwork. I added that to my tracking list of action items and handed out copies to all of my team leaders so that they could support the new boss.
I spent a surprising amount of time managing the things that I didn't want. People thought that a military retirement had to include all of the ceremonies and other traditions, and I wanted to start my own traditions.
My executive officer (my immediate boss) was politely concerned that I'd need the closure of a formal ceremony to move on with my life. I laughed and pointed out all the things I'd already waited too long to start doing. I eventually convinced him that I didn't need to drag everyone else (let alone me) through a memoriam of my military career.
I was at my final command for over four years before I retired, and my first two commanding officers of that tour had already retired. My third CO and I had worked together before at a submarine staff, and we despised each other. He and I had largely ignored each other at this command. After he'd heard reports that I didn't want a formal ceremony, he summoned me to his office to warn me that I couldn't change my mind. He'd filed his personal Memorandum For The Record of counseling me on the subject.
That was typical of our relationship. I'd heard rumors that he'd treated people so badly they'd filed formal Navy complaints, and he was more concerned about documenting his admonition than about supporting my choices.
On the other end of that professional bell curve, I spent weeks writing recommendation letters for people who'd worked with me: for medals, commendations, promotions, special programs, and even officer commissions. I'd announced for months that anyone who wanted my recommendation should get it while I was still an active-duty leader, not just another retiree.
About two weeks before I retired, the instructors in my department held one of our occasional Friday-afternoon parking-lot picnics. The team from our submarine firefighting trainer created their own innovation on a Navy tradition: when I walked outside they ambushed me in a line of eight sideboys with CO2 fire extinguishers and emptied them at me as I walked through. Fortunately nobody has any photos to document this abuse of government property, and maybe the statute of limitations has expired.
The week before I retired, like everyone else who'd left the Navy after a tour at our training command, I held my "Going Out Of Business Sale" in our student lounge. I kept some insignia and a pair of my favorite sea-duty coveralls, but I arranged the rest of my uniforms on a table for everyone to take what they wanted and went back to my office. The pile disappeared in less than an hour.
On 30 April 2002 I had one last Navy regulation haircut. That was 23 years and nine months after my first Navy haircut at USNA's Induction Day. We'll revisit this topic on a question below.
Our command's Administrative Officer, a senior civil servant, invited me to a farewell lunch with the command staff. When I demurred she pointed out that this was an opportunity for them to have a nice lunch at a local restaurant (and some paid time off) with command funds. Of course I wanted to support that, and I suggested doing it a month after I retired. That was a chance for me to subtly show that I was having fun with my new life, and the word would get back to the rest of the command.
I knew to expect a bunch of last-minute business (and potential ambushes) on my last day in the office, so I didn't show up. Late in the afternoon before my last day, I let my senior lieutenant know that I wouldn't be in the office the next day and asked him to check my office to handle anything left on my desk. He understood what I was really doing and he made it work.
What went well?
The good news is that I got everything I wanted to have and almost everything I wanted to do!
What didn't go so well?
I was given a retirement medal, despite specifically requesting that it not happen.
Two decades later this seems so petty with high-school drama, but back then I felt it was important. Maybe this story will help other military families.
There's an informal Navy tradition of your final boss awarding a retirement medal for doing a good job at your final command. It's intended to be a capstone of your military career, although for a few officers it's more of a participation award. It looks good in your shadow box but, unless it's for life-risking heroics or a political career, nobody cares.
The Navy's process for an O-4's retirement award is an administrative burden of at least 25 hours of drafting, editing, routing, endorsing, formatting, approving, and presenting. (I'd done this many times.) I didn't want to waste anyone else's time & labor on an award that I didn't care about. More importantly, I thought I'd have a better chance of scoring bigger awards for a few of my team (who were still on active duty) and get them their hard-earned promotions. I wanted to use my influence for their sake instead of for mine.
I'd discussed all of this with my Executive Officer (my immediate boss) and he agreed. Those few members of my team indeed got their bigger awards and their promotions. However my final Commanding Officer immediately vetoed my request for no retirement award. He ordered our XO to process my award and not tell me. He was going to surprise me with it. Yessir.
The award was approved a few days before I retired. The CO summoned me to his office (along with the XO) and pinned it on me. He even had the command photographer there to document that I'd accepted my award. It was a typical public-relations grip&grin event.
I was royally…annoyed. My final Commanding Officer, as usual, had covered his assets by doing what he wanted instead of what I'd requested. He was concerned that (after I retired) I'd complain that he never gave me a retirement award, so he awarded one only to avoid the possibility of a complaint.
He was never shy about pointing out my errors of judgment. If he'd told me up front that he insisted on a medal then I would have asked for him (or our XO) to pin it on me at one of my department's regular weekly musters. I could have thanked all of my instructors in public for making us look good, and shared the celebration with them.
Yet I'd already told my entire department that I didn't want the unnecessary retirement award, and now it looked like I didn't care about them. After the CO ambushed me in his office, I quickly e-mailed everyone my thanks and sentiments before they heard about it from someone else.
When I calmed down, I belatedly realized that I'd also have to update my DD-214 — even though I'd already approved the draft and put it into the database. Fortunately my XO anticipated this issue and took care of it without me. I was able to sign the new DD-214 before my last day in the office.
How did you ultimately find the courage to do it?
"Courage" is taking action even when you're scared. I no longer needed the courage to retire!
I'd spent years preparing for this, and I'd experienced many scarier things during my career. I was filled with eagerness and nervous anticipation, but once I jumped on the final bandwagon I enjoyed the ride.
Emotionally, behavioral financial psychology claims that it feels better for humans to have a steady retirement income just like our decades of employment paychecks. My family's core expenses were nearly covered by my inflation-fighting military pension, and I was confident that I could get another job if we needed the money. I was even more confident that we had enough money.
Today I point out to people that the 4% Safe Withdrawal Rate (with assets of 25x annual expenses) is a tripwire for financial independence. Keep working as long as you're feeling challenged & fulfilled, but be aware that you're also trading more life energy (that you might not have) for more money (that you do not need).
———————-
This is some great stuff, isn't it?
To read the last post in this series, check out Retirement Interview 49, Part 3.