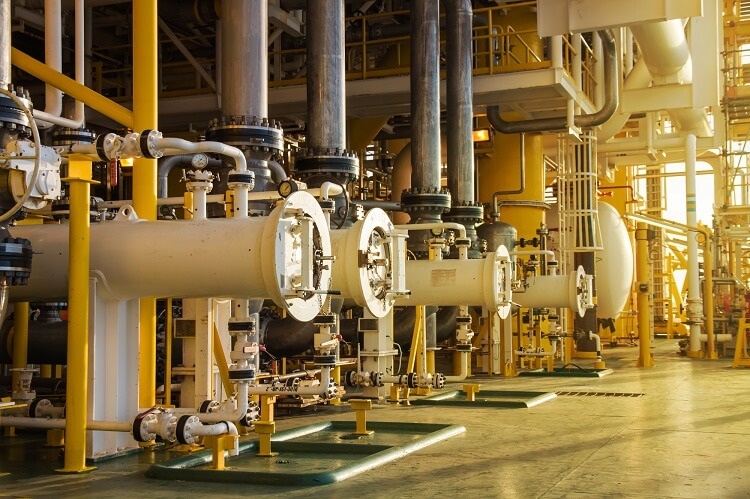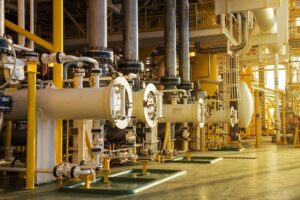 Today we have our latest interview with a reader who has grown their income to at least $100,000 annually.
If you're interested in participating in this series, please drop me a note.
This interview took place in December.
My questions are in bold italics and their responses follow in black.
Let's get started…
Tell us a bit about yourself (age, marital status, kids, where you live, etc.)
I am 34, married. My wife is 37.
We have been married for five years and have two children, 2 and 4.
We have lived in a small town northwest of Houston, Texas since 2013.
I have a Bachelor's degree in Supply Chain and Logistics, graduated in 2010 from the University of Houston.
What do you do for a living?
I am a global logistics manager for an upstream oil and gas company. I have worked here for six years.
For those readers who wonder how can you feel secure in an industry that is in a downturn with great geopolitical pressure…my response has always been that you have to take initiative, find ways to think outside of the box and have unparalleled work ethic. If it would take two people to replace the work you do, it is very likely that will never be a consideration. The O&G industry is cyclical, you have to find ways to adapt and provide value.
I am also in a position that is considered essential. This is one of the reasons I chose to get into supply chain and logistics.
Another reason for choosing my degree is that it is applicable and transferable to all sectors. Every company has a supply chain to some extent.
How much do you earn annually?
I currently make $160K per year when you include bonuses.
How does this amount break down (salary, bonuses, etc.)?
Annual salary: $123K
Bonus (30% of salary based on role grade): $37K
My full bonus is not guaranteed. Bonuses are rated at the corporate level based on total company performance.
Final bonus percentages for each employee are at the discretion of management.
Do you receive any additional compensation/benefits from your employer (401k match, stock options, etc)?
I receive 100% match on my 401k up to 6% and an additional 8% as a pension.
I have received stock options but this is not guaranteed or annualized.
How long have you been working?
I have been working for 12 years.
I started working in college on an internship with a small freight forwarder where I gained valuable experience. This was a paid internship and related to my current career field.
How long have you earned at least six figures?
I surpassed the $100K mark four years ago.
My next goal is to surpass $200K within the next five years.
What have been the key steps you have taken that have allowed you to earn this level of income?
My salary growth has come from several different factors.
I jumped into the job market right after the market downturn in 2008; it was great timing to say the least.
The other factors have been through natural career progression one might see straight out of college and through changing companies.
Below are my estimated salaries year over year:
2008: $10/HR <$20K (internship)
2009: $10/HR <$20K (internship)
2010: $22K (Was offered a job through the same company whom I did my internship with, only stayed 4 months, I felt the market would offer much more)
2010: $40K (Company 2)
2011: $48K (Promotion)
2012: $44K (Company 2 was struggling financially and gave everyone salary reductions, big reason for my departure, felt it was time to test the market again)
2013: $50K (Company 3)
2014: $73K (Moved to company 4 and current employer, this was also a change in job sectors from a service-based companies to O&G)
2015: $90K (Promotion)
2016: $90K
2017: $105K (Promotion)
2018: $122K
2019: $130K
2020: $160K (Promotion)
With the exception of the last few years, my biggest salary increases came through changing companies. While I do not recommend jumping from company to company, I believe it is necessary to test the market, especially when you are early in your career. Have confidence in yourself and test the market, the market will always tell the truth on what you are truly worth.
I typically test the market every few years to ensure my current salary is in line with top quartile performers in my industry/sector.
Make sure that when you move companies that it is not a parallel move.
Set goals and have an end game in mind, you will only go as far as you allow yourself. I find many highly talented people in much lower or limited roles than they are qualified for simply because they do not possess the confidence to push forward.
Which of the following career advancing strategies did you employ (if any) and which were most effective: A. Doing well within your current company and being promoted. B. Jumping around from company to company always seeking a higher salary & responsibility. C. Entirely changing your career path from a lower earning field to a higher earning field (going back to school, etc)?
My strategy started with B and has turned into A.
Straight out of college I tested the market and continually searched for more responsibility. I might not have always been the most qualified person for the job, but I demonstrated confidence and the willingness/ability to learn and adapt.
I am now on plan A. I have found a company and team I love working with. Although I have been offered more money from other companies, it has never been enough to justify leaving the great environment I find myself in today.
I believe it is a bit risky to continue to jump around companies when you are in mid-career because to many organizations it will look as if you are not loyal and often unhappy. There are some exceptions to this, i.e. Sales. My opinion is once you land on plan A, making any jumps from that point would need to be strategic and the end really needs to justify the means.
What are you doing now to keep your income growing?
Through continuous improvement and learning.
Stay engaged in the market and in your specific industry.
Go after certifications if they will provide value to your career.
Knowledge is power, especially in logistics. As markets and industries change, you must demonstrate that you are staying engaged and on track with changes that can affect your company or career.
What are your future career plans?
I have a fantastic job and work with some amazing people. At this point in my career, I plan to continue to see how far I can grow with my current employer.
Goal is to obtain a few more promotions and ride out my career through my retirement goal of age 55.
I will continue to work after retirement but at a reduced scale and pace. Something to keep me sharp and on the move.
Have you been able to turn your income into a decent net worth?
I would say my net worth is decent, but not where it should be given the amount of income I have earned and time I have had to build wealth.
I have always been a bit frugal, but have become much more frugal as I have progressed in my career.
My current net worth is around $600K:
401k: $300,000
Home Equity: $200,000
Stocks: $50,000
Cash: $50,000
I save close to 30% of my salary, mostly into investments. My wife and I keep a strict budget; we keep six months' worth of expenses in cash for emergencies. We mostly pay cash for everything.
We only have one credit card that we pay off every month. The credit card is not to keep a good credit score it is used for its perks and benefits. Credit cards are not for everyone. I believe only very disciplined people should own credit cards.
Make a goal to be debt free. When you are debt free your money doesn't own you, you tell every dollar where to go.
Slow and steady investing is the way to go, do not be greedy. We do not play the lottery, gamble or invest in single stocks. I do not believe in any get rich quick schemes.
What advice do you have for people wanting to grow their incomes?
I am going to steal some phrases from some well-known speakers.
You have to know your WHY (Eric Thomas) and have a Purpose Driven Life (Rick Warren). I think the only way someone will truly grow his or her income is with some sort of drive, motivation or purpose. Some people come by it naturally and others have to search for it.
Much of my family did not handle money well. I did not grow up poor by any means, but my family did not have a lot either. It took my parents until their sixties to become debt free. By no means am I ashamed of that. I am extremely proud of the work ethic my family instilled in me. My grandad owned his own businesses, but ran them into bankruptcy each time ultimately to become dependent on the government.
Each of their stories taught me some good qualities, but both situations also taught me valuable lessons.
What their stories taught me was to be more frugal with money, to save earlier and to be more disciplined in my career paths. I told myself the family history of money struggles stop with me, that I will not let the mistakes of the past continue to haunt my family. I hope to change my family tree and am blessed to say I am on my way to doing so.
The first thing I would tell someone wanting to grow his or her incomes is to be confident. I know this is a lot easier said than done, but it is something that will truly some you free from an income perspective. I see lack of confidence hold many talented individuals back and those people never reach their true potential. Seek small quick wins and over time this will help build confidence.
Next would be that college is not for everyone. I thought long and hard on whether I wanted to go to college or join a trade. In the end, I fell in love with the aspect of logistics and supply chain and decided college was right for me.
If you do choose to go to college, you need to research the career field you want to go into. Find out how the market has performed in that field, how easy is it to find a job, what is the income potential?
College is extremely expensive, I see many people going to school without a plan, those individuals end up getting degrees that they cannot do anything with. This is a recipe for disaster even if you do graduate. Being in debt is definitely not a way you want to start your career.
Consider working in a trade. Many trades are in high demand. You can become a master plumber, electrician, mechanic, welder etc. and make well over $100K. My cousin is a welder; he makes over $200K annually.
Own your own business if that's right for you.
Lastly, do not limit yourself. Test the market often and ensure you are being compensated in at least the top quartile.
Do not be afraid to change companies and do not be afraid to ask for a raise or promotion. Some of the raises or promotions I received where when I laid out my case for deserving more. Do not just tell your employer you want a raise or promotion, be prepared to tell them why you deserve one, and sell yourself!