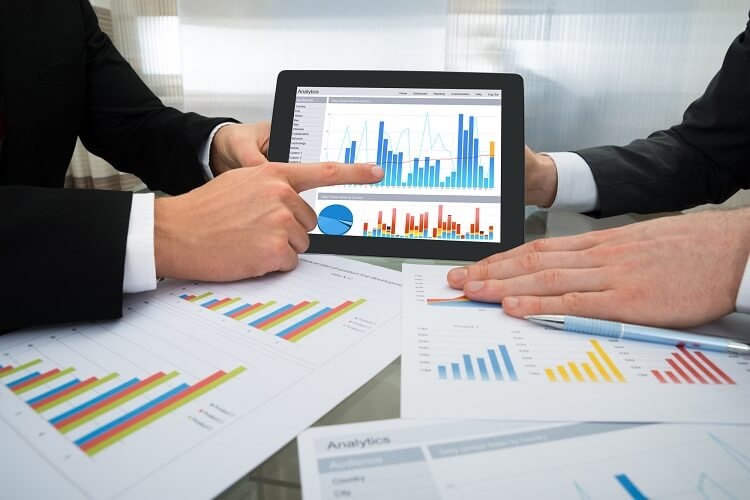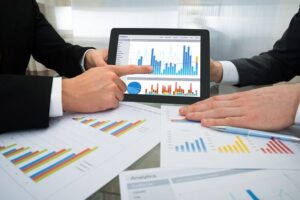 Today we have our latest interview with a reader who has grown their income to at least $100,000 annually.
If you're interested in participating in this series, please drop me a note.
This interview took place in March.
My questions are in bold italics and their responses follow in black.
Let's get started…
Tell us a bit about yourself.
I am a 26 year old single male.
I grew up in South Korea for about 8 – 9 years and then our family ended up moving to the United States.
I currently live in the good ol' state of Texas.
What do you do for a living?
I am working in finance as an Analyst.
How much do you earn annually?
I earn $100,000 base salary, not including my bonus.
The bare minimum to qualify for this interview!
How does this amount break down (salary, bonuses, etc.)?
Aside from my salary, I have a $9,100 bonus potential. I usually receive 100% of it.
Actually, I found out at the end of March 2021 that I will be promoted in April and I will now be earning $107,000 base salary plus a $9,100 bonus potential.
Do you receive any additional compensation/benefits from your employer (401k match, stock options, etc)?
Absolutely. The company has a generous 401k matching which provides for an additional $10,500 a year plus a $500 HSA contribution.
As part of the lowest rungs of the ladder in the group, I sadly get zero stock options.
How long have you been working?
I've been working for about 4.75 years.
How long have you earned at least six figures?
I've earned six figures for about 2.75 years.
What have been the key steps you have taken that have allowed you to earn this level of income?
The key steps is that I looked for other opportunities while I was working. I used to listen to the advice "do good work for the company and the company will take care of you" and I've found that to be completely and utterly false. It couldn't be more wrong.
My first full year working out of college, I produced the highest value out of any other member in my group (which my boss told me) for a measly yearly raise of…? 2.25%.
When I told my boss I was leaving for higher pay the week after we had that 2.25% raise conversation, then and ONLY then did she raise my income to above six figures. I was earning $56,000 base plus a $29,500 bonus potential of which 90 – 95% was paid out. After I told her I was leaving, my pay increased to $70,000 plus a $32,000 bonus potential plus a promoted title (I got $38,000 of the bonus come bonus season).
The other offer was stronger, I believe, but I highly disliked how they negotiated. The offer I used to negotiate my higher pay was $80,000 + 12% 401k matching + bonus. From research, I found that the bonus was around $20,000, but I had no idea or way of knowing for sure. They would NOT tell me at all.
However, I took the leap of faith and told the new company that I would accept. Looking back, that was a TERRIBLE decision.
I was an awful negotiator back then. However, I have a better grasp on how to negotiate salary now.
Back to the story, after hearing I got a counter offer from my current company (the $70k + 32k bonus potential), the new company ended up raising the offer to $90,000 base + 12% 401k matching + bonus. However, they still wouldn't tell me what the bonus potential would be. Also, the way they presented the offer?
They called me out of the blue on a random Friday afternoon with no notice or warning and said "hey, I just got off the phone with the compensation committee, if we raise the offer to $90,000 then can we get a yes?"
They gave me ZERO time to think about it or consider it. It was a "you better say yes right now" offer. I was HIGHLY insulted that they would blindside me like that and utterly hated that he would put me in that position. When I never did anything remotely similar to him.
At that moment, it instantly came to my mind that if I joined, I was COMPLETELY at their mercy. They could pay me a $5,000 bonus, which would mean I lost a lot of money. I didn't like the sound of that. I would be at their mercy and I would have to go through the recruiting process all over again.
Therefore, I didn't even think about it. As soon as they asked the question "if we raise the offer, then can we get a yes" I immediately said no. I'm gonna take my company's counteroffer. It took them a second and they tried to act cool and say "ohhh… oh… oh… uhmm… that's ok… like I said, we're growing…"
Three days later, their HR person called me after that, which I promptly and rightfully ignored. Two days later, their recruiter that they hired messaged me saying that "a company they were working with was looking for a role that would be a step up from mine".
I found out later that "company" they were talking about was the one I was negotiating with. I promptly rejected him. He acted like he didn't know what was going on, which was totally fake. Even more reasons to dislike them.
There's a lot of things I will do for money but allowing others to strong arm me into saying yes is NOT one of them. I refuse to do business with that kind of people. I don't care if they offer me a billion dollars per year to work for them.
What I liked about the current company that I worked for is that my boss gave me the offer after four hours. FOUR MEASLY HOURS?! I was impressed that they would be wiling to do that for me and not mess around. That made me not want to use the $90k offer against them for a second time.
Anyway, after ~8 months of working at $70k, we had a new boss. Everyone hated him, including me. 30% of our department left and he was eventually replaced with another manager by the executives. For me, the damage had already been done.
Every day felt like a battle. Therefore, I interviewed at another company and accepted the salary that I have now.
It wasn't a raise but the environment was a little better.
Do I regret it? Yes I do, especially since the old boss was replaced with a new one that I liked at the last day of my employment! However, I already said goodbye and there was no turning back.
Which of the following career advancing strategies did you employ (if any) and which were most effective: A. Doing well within your current company and being promoted. B. Jumping around from company to company always seeking a higher salary & responsibility. C. Entirely changing your career path from a lower earning field to a higher earning field (going back to school, etc)?
B!!! B!!! B!!!!
Wait, before I go on any further, did I mention how much I like B?
Most of the articles you read today say "don't job hop, it takes companies 2 years for you to even start become profitable from your employment". Why should you care that companies are profitable? You care whether you are paid or not. It's not your job to make sure the company is profitable, it's not your problem. It's your job to do the job you were hired to do. Nothing more, nothing less.
Also actually, it's in your best interest to actually understand the other person's incentives as well. The articles that say job hopping is bad I bet you is written for the benefit of the employer. Companies are the authors of that piece and tout it to say how truthful it is.
It is SO wrong.
I've seen my friends leave jobs after 7 months and KILL IT at their new jobs, getting regular promotions and increases in pay. Companies are just using your fear against you. The fear that you may not be marketable if you job hop. It's BS. Job hopping is nothing personal, it's just business.
Also on understanding incentives from the story above, when I told the new company (with an offer of $80k) that I got a counteroffer, the recruiter used all sorts of tricks to emotionally manipulate me into accepting the offer.
One BIG trick they used is they led me into an article saying how you shouldn't accept a counteroffer from your old company because now you're prone to retaliation. They won't trust you anymore and you've already broken the trust by saying you're going to leave. Make a clean break.
That's also BS as well. My past boss leveraged offers twice and she's steadily risen up the ranks. You want to know who writes articles like that? Recruiters who are trying to earn a commission from your move. They don't care about your career, they care whether they get a commission.
Understand the other person's motives.
What are you doing now to keep your income growing?
I started a side hustle! My blog, Filled With Money, is my primary side hustle that I hope to grow one day. If I never make money from it, I am completely fine with it as well. At worst, I made some amazing friends and hopefully helped a couple of people with their finances along the way. I currently earn $0 from it.
Aside from my blog, there isn't anything else extra that I'm doing to continue earning more. I'm a big fan of focusing on one thing at a time and too many side hustles will make me lose focus on my blog. Which is what I don't want. Blogging is so fun, I do it for the love of it.
I will mention that my income does not include any stock appreciation which I've gotten plenty of since I started working in 2016. However, I don't really count that as a part of increasing my income.
What are your future career plans?
I'm in a really good spot. I'm in the starting phases of recruiting with two other companies that's offering $160k cash compensation and another who's offering $200 – $250k cash compensation. I fully expect to be rejected by both, and that's completely OK with me.
If I just stay at my company and move up the ranks, I'm completely fine with that as well. I'm paid very well here. So that's a complicated way to say, I don't have career plans. I'll do a good job for the time being and whatever happens, happens.
Have you been able to turn your income into a decent net worth (what is your net worth)?
ABSOLUTELY. My net worth is somewhere between $320,000 – $330,000. I don't want to reveal my exact net worth breakdown yet (that will be a future blog post) so ESI Money readers are getting the inside scoop before I even publish my net worth breakdown 😉
Why or why not?
I started reading personal finance blogs as a sophomore in college and fell in love with it. When I started my first job, I saved 50%+ of my income and never looked back. The first few years was demoralizing. Even if you have a $100,000 net worth, a 0.2% increase in the S&P 500 is only an extra $200 for that day. It wasn't that fun in the beginning.
Once my net worth started picking up to $250,000 – $300,000 range, that's when I started to feel happy. That's when I started to feel like it's making an impact. I still feel it should be in the $400 – $450k range for me to actually feel secure.
I still feel poor but I don't feel destitute as I felt when it was "only" in the $100,000 range. A $5 spending doesn't faze me as much as it did before.
What advice do you have for people wanting to grow their incomes?
Two pieces of advice. First is get in the right industry.
I've seen so many of my friends have 4.0 GPAs in college (not exaggerating, they literally had 4.0's) only to go into public accounting and make $56,000 out of college. There's a huge number of exit opportunities after public accounting but during it, you don't make that much money. Only after you move up do you start to make some real money.
Which is fine and all, but do you really want to be rich in your 40's or do you want to be rich in your late 20's / early 30's? Both are still good but having more money when you're younger is better. Some industries just pay more than others with no other difference but that they're just different industries.
Second advice is to always be interviewing. Once you start a new job, you should be looking for opportunities after 3 months into your job. You don't get paid what you deserve, you get paid what you negotiate. I produced the highest value out of any others in my group only to be offered a 2.25% raise after a year.
If you give a lot of value to your company, the first thought isn't "how can we pay him or her more so that we keep them?" The first thought is "how can we continue to pay the least we can while getting the most value out of them?" You don't keep them in check unless you go and look for other opportunities and make them pay market rate.