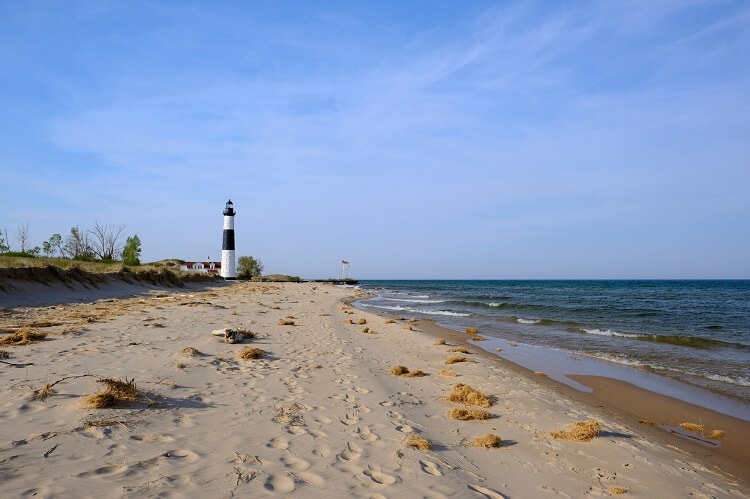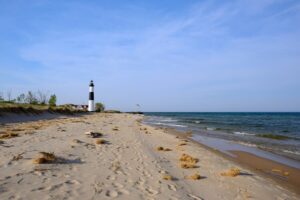 Today we have our latest interview with a reader who has grown their income to at least $100,000 annually.
If you're interested in participating in this series, please drop me a note.
This interview took place in May.
My questions are in bold italics and their responses follow in black.
Let's get started…
Tell us a bit about yourself (age, marital status, kids, where you live, etc.)
I'm 37 and my wife is 34.
No human children (and currently no plans for them) only the furry four legged kind.
We live in a major city in the Great Lakes region of the US.
What do you do for a living?
I'm a mechanical design engineer for a privately held consumer products company.
How much do you earn annually?
For the last few years my income has been around $110K – $120K.
How does this amount break down (salary, bonuses, etc.)?
My current salary is $92K with the possibility of a bonus of up to 33% based solely on how well the company performs.
Do you receive any additional compensation/benefits from your employer (401k match, stock options, etc)?
I know this isn't strictly monetary, but our company culture is fantastic.
It is also something that I personally highly value. Aside from the products that I work on, it makes me want to go to work every day.
There is a 401K match of 4% if I were to put in 5%. There's also the standard stuff like health insurance, dental, etc.
How long have you been working?
My professional career is 14 years, but I've been working in some form since I was 15.
How long have you earned at least six figures?
This year will be the fourth.
For the four years previous to that, I was in the $80K-$95K range.
What have been the key steps you have taken that have allowed you to earn this level of income?
I should start this section with a few comments about myself and some background. My maternal grandfather was a large part of my childhood/adolescence and he taught me, through his numerous stories and experiences, about the value of hard work, caring about what you do, and common sense. I've never been the smartest person in the room, but I am persistent (some would say stubborn), hard working, well-grounded, and am always looking for ways to improve both myself and my work.
My first job was washing dishes in the diner that my older sister worked in when I was 15 years old. I think I made $4 an hour plus a share of the waitress' tips. While highly unglamorous, it did reinforce to me the value of hard work as I was eventually asked if I wanted to work in the kitchen. I think my hourly wage increased to $6.25/hour and my shifts were longer, but at least I wasn't washing dirty dishes anymore. I'm pretty sure my parents benefitted far more from my working at a diner while in high school where I got a free meal per shift!
In college, my parents helped with tuition & rent but I had to pay for anything beyond that. So I got a job at the on-campus ice hockey rink. I learned additional skills and showed that I was not afraid of hard work and resulted in becoming student manager for the men's & women's ice hockey teams. I could not have asked for a better job as a student. The pay was great, meals and travel included, and some free swag every now and then. What more could a college student ask for?
When I started my professional career in the summer of 2007, I landed an entry level engineering job working for a large and well-known hand tool company in the Northeastern US. It was a great first job in that it taught me many things about design, engineering, manufacturing, and the working world in general.
Then the Great Recession happened. It was a time that I vividly remember seeing different people escorted out of the office with a cardboard box in their hands for what seemed like months on end. I remember thinking to myself "just keep your head down and do your best" because that was the only thing I could control at the time. I made it through numerous rounds of layoffs, probably because I was only making $40K/year and working on products that made hundreds of thousands, if not millions, in profits.
In the years after, through steady hard work and the desire to make improvements both in myself and my work output, my salary and level of responsibility gradually increased. I made sure to diligently track my accomplishments every year to make it as easy as possible for my boss to see my value. I ended up working there for 7 years and my salary progressed to around $72K by the time I left through 1 promotion and yearly salary increases.
My girlfriend at the time (now wife) and I moved to the Midwest in 2014 for a change of scenery. We both grew up in the Northeast US and felt stuck there. We often found ourselves in situations where only one of us was happy at work. We knew that there had to be a more optimal location for both of us to 1) have fun and work at places we enjoy working at and 2) have better/shorter commutes.
After traveling to some areas we thought we would like on the West Coast which we figured out was too far of a departure from East Coast culture, we ended up near the Great Lakes in a major city. When we moved there, I was allowed to work remotely for a few months for the tool company. I would have liked to continue working there, but remote work was not something they were comfortable with and despite my best efforts, they gave me 6 months to find a new place to work. That was more generous than I had seen for other people who had moved, so I considered myself lucky.
I ended up taking a job that I did not necessarily want or like that had a crappy commute to remove that time limit. I figured that once I found some steady local employment to cover our needs, I could then focus on finding the job I really wanted. This was somewhat of a blessing in disguise because it came with a large pay increase (~11%) over what my East Coast salary was. Looking back, it made sense as I went from suburban New England to a major city where the cost of living was higher.
Fast forward 5 months and I finally found, and applied for, an engineering job at my current company. Finding my current job was a bit of luck and persistence, but it has been one of the best career moves I've made so far. Having already had the pay bump from the first local job, I was able to then negotiate a bit more from my current employer from the start.
The work-life balance is great, we make fun products, and we enjoy ourselves along the way. I work with some very smart and passionate people that have helped me grow in ways that I could never have imagined, both personally and professionally. The pay is good, in comparison to other similar jobs online, though it could be better, but I may not get all of the same non-monetary benefits elsewhere. I commute via bicycle to the office, which takes about 15-20 minutes depending on traffic.
When I chat with my friends on the East Coast, they marvel at how short my commute is and how much more free time I have. We have not owned a car since moving to the city in 2014.
Which of the following career advancing strategies did you employ (if any) and which were most effective: A. Doing well within your current company and being promoted. B. Jumping around from company to company always seeking a higher salary & responsibility. C. Entirely changing your career path from a lower earning field to a higher earning field (going back to school, etc)?
For the most part, A.
I received one promotion while at my first professional job and I'm currently seeking one. I've only worked for 2 companies (technically 3, but one was only for 5 months) in 14 years, so not really B.
I chose a fairly high earning field to begin with (engineering).
What are you doing now to keep your income growing?
I work in a relatively flat organization and progression is somewhat limited. I am currently making the case for a promotion now that I have been here for more than 6 years.
In that time, I've proven my ability to implement complex designs and navigate through some less than ideal product requirements. I feel that my manager can trust me to get things done and that is clear with the amount of latitude I am given to do my job.
In the future, I would also like to prepare myself to eventually become a people manager. I haven't managed other people often, aside from the occasional summer intern, but it is something that I think I would be good at and would provide a good challenge for me. I am taking steps towards this by mentoring younger engineers on our staff and talking openly with my manager about future assignments.
I also like variety in my work, so taking on assignments outside of my normal day to day duties not only help the organization but help me to stay interested.
What are your future career plans?
For my professional career, I plan to stay at my current company. I like where the company and my career track are headed and I don't see anything else in my area that would be enough of a draw for me to leave.
My wife and I have been tossing around ideas for a few different side hustles. This is an area that we've not really explored very much, but lately have been going for walks around the neighborhood and this is the topic that seems to come up the most.
I tend to keep my eye on the property values in our area and have thought about buying a second property as either a flip or to renovate and keep it as a rental property. I'm not totally thrilled with the idea of being a landlord, so I would say that this one is still in discussion but is only about half serious.
Another idea that has come up for us recently was parking. We live in a large condo complex that has its own off-street, gated parking lot (a big advantage in a city). We rent out our spot that came with our unit to another unit owner because we don't have a car and it brings in $100/month.
This more than covers the property taxes on the spot ($75/year), so we thought it might be interesting to purchase a few more spots if the right opportunity were to come up. If we could get 1-2 more spots for the right price, it would be an easy low maintenance way to have $300/month coming in with very little active work on our part.
Have you been able to turn your income into a decent net worth (what is your net worth)?
Net worth is almost $500K.
I would say I've done a good job here, not great.
Why or why not?
I was a bit late in my financial awakening.
From 2007-2011, it would be fair to say that I didn't know what the hell I was doing with money. The only thing I knew was that I had more of it than I'd ever had and to me that meant I should enjoy myself. I wasn't making much headway in reducing student loans or saving very much. I bought a brand new car as a reward for graduating college. I would not think twice about buying lunch every day or going to the bar with my friends. I just sort of spent my way through the first four years of my career.
In 2012, a friend sent me a link to Get Rich Slowly and I credit that move with triggering me to clean up my act. Something in my brain clicked, and I started to consume every bit of financial education I could get my hands on (including ESI Money and Free Money Finance before that).
From that point on I cleaned up my spending, paid off credit card balances, and started saving money every month. Eventually I paid off my student loans and my wife quickly followed suit. It was a slow trudge forward in the first few years, but now it seems that our net worth is growing nicely. I hope that it continues to do so.
The one smart thing I did from the start was contribute enough to get the full company match in my 401K. I contribute more than that now, but have gotten the full match at a minimum for my whole career. The bull market since 2009 did the heavy lifting from there. 🙂
What advice do you have for people wanting to grow their incomes?
Do the hard work. I know it sounds cliche, but it's true. Proving yourself by doing the work lets others know that you're not afraid of it and builds confidence in yourself. It's amazing the doors that will open with this approach.
I've always found that doing the little things that no one tells you to do, combined with a little bit of thinking ahead, will make your life easier down the road and you can reap the benefits, especially in engineering work.
I keep notes throughout the year of what I've worked on, challenges I've overcome, and changes I've made so that instead of fearing the annual review, I embrace it and complete it much quicker than my colleagues. I'm one of the only people that I know of at my company that even looks at their yearly goals more than twice per year (once when you write them and once a year later).
Lastly, max your 401K from the start. It's harder to miss it if it never hits your checking account.