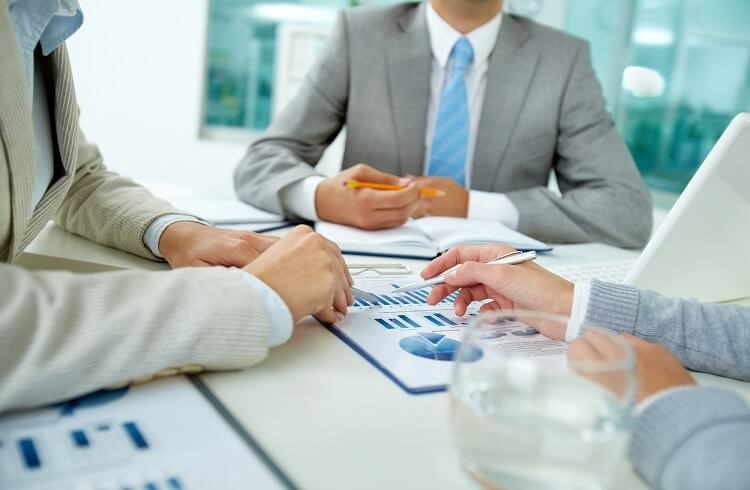 Today we have our latest interview with a reader who has grown their income to at least $100,000 annually.
If you're interested in participating in this series, please drop me a note.
This interview took place in November.
My questions are in bold italics and their responses follow in black.
Let's get started…
Tell us a bit about yourself (age, marital status, kids, where you live, etc.)
I am 27 years old and have been married for over a year.
No kids currently, just two dogs.
I currently live in the suburbs of a mid-sized city in the Southwest of the United States.
Originally from the Northeast, but warmer weather, cheaper living, and laid-back lifestyle are way to appealing for me to ever go back.
What do you do for a living?
I am a Manager at an ERP consulting firm specializing in Financials software.
I am definitely more functional/implementation based as opposed to having a technical/coding background. My focus is working with customers to transition their current Financials ERP system into a more efficient software and assisting them to architect their new internal structure.
How much do you earn annually?
My gross pay for the year 2020 will be approximately $180,000.
How does this amount break down (salary, bonuses, etc.)?
My pay can be broken down the following way:
$145,000 Base
$34,000 Performance Bonus
$1,000 Various Side Earnings
The performance bonus is based on client work throughout the year, but very reasonable to obtain and is broken down into four evaluation periods/payouts.
The side earnings are from various side-hustles throughout the year, specifically online personal training. I do this currently as a hobby since I enjoy all things fitness.
Not included are: discounted stock purchase plan, 401(k) match, and technology allowance. I did not include these since I do not have access to these amounts in this year.
Do you receive any additional compensation/benefits from your employer (401k match, stock options, etc)?
My current employer offers various additional compensation and benefits options.
They offer a stock purchase plan at a 10% discount, a 401(k) match of a net amount of 4%, and a technology allowance since we mainly work remotely to help pay for internet, electric usage, etc. They also offer full health insurance that seems fairly good for my current experience.
Another benefit to being in the consulting space is the perks of points and miles. My employer currently allows us to use our personal credit cards to pay for all reimbursable travel expenses. So depending on the amount of travel I do throughout the year, the $ value of the points and miles I receive can be anywhere from $1,000 to as high as $10,000. It is a great perk that with the proper research can really add up (and not just for those who travel often).
It is one of the ways I was able to get $10,000 worth of honeymoon flights and hotels for free!
How long have you been working?
I have been working for a little over 5 years.
I originally started with a large multinational company right out of college and hopped to a smaller firm after 2.5 years there.
How long have you earned at least six figures?
The first year I made six figures was 2018 when I moved to the firm I am currently at today.
What have been the key steps you have taken that have allowed you to earn this level of income?
There are a few key things that I believe to have been critical to reaching this level of income.
The first has been recognizing the market value for your skill-set.
Too often I see friends and family who are either afraid of change, don't know the market rate of their position, or simply don't know where to look. At the end of the day, a company's objective is to make the most profit they can, and that goal most likely does not align with paying an employee as much as they are worth. So it is up to you to evaluate the market and your skill-set and at least see what you can get elsewhere.
This is why every 6 months or so, I will connect with recruiters to understand what companies are looking to pay and what level I can hit from a responsibility perspective. If I didn't do this, I never would have found the current firm I am at and would not have gotten a 30% bump in pay for the job I was doing.
The second would be staying adaptable.
A big thing I see in the workplace is people who are really good at doing things according to a plan or methodology, but panic when situations veer off that path. Especially in the consulting world, you need to be willing to adapt to situations and customers in order to deliver a satisfactory experience.
I always come into an engagement with a customer first mindset and work with different customers the way that suits them, not necessarily the "recommended" approach.
The third item relates to item two in that I never say no to a request or project due to lack of experience.
I have never been afraid to take on work from my Director or VP that I haven't done before. People typically want to do tasks they are familiar with, but that will only get you so far. By accepting work I may not be familiar with, I trust my ability to figure things out and show leadership I can take on tasks above my own management level.
The fourth item has been building my reputation.
Over time, I have been able to be known internally for my customer-facing skills and my ability to be a "fixer". By making yourself known for being an expert at something, you become the go-to person for things and are the first in mind to take on certain tasks. Building that reputation helps get you recognized by leadership and when it comes time to looking at people for promotion or performance recognition, it is easier for them to know who you are and the less you have to support your case.
Lastly, being transparent with your manager and leadership as to what is on your mind and what you want to get out of your role.
Setting goals provides clear markers to hit as part of your performance. Hitting and exceeding those marks are measurable actions to show that you deserve a raise or promotion, and the ability to consistently hit stretch goals builds reputation and trust across the firm.
Which of the following career advancing strategies did you employ (if any) and which were most effective: a. Doing well within your current company and being promoted. b. Jumping around from company to company always seeking a higher salary & responsibility. c. Entirely changing your career path from a lower earning field to a higher earning field (going back to school, etc)?
I have utilized both strategies A and B throughout my career.
In terms of overall effectiveness, the decision to jump from one company to the other has proved to be the most beneficial.
Even in promotion years, the typical raise would be somewhere between 10-20%. I was able to hop jobs for a 30% increase in base salary, and go from a workplace with no bonus structure to one with a very manageable structure. So from an overall income perspective, jumping from one to the other has resulted in the highest percentage increase.
Now that I am at my current company, the culture here for promotions and pay has aligned with my own personal goals. The benefit of going to a new company vs staying and continuing on my current projections would be limited. Moving for anything less than 25% all-in pay to me is the minimum to guarantee you take into account your current "sweat equity", excluding of course completely disliking your current work environment.
What are you doing now to keep your income growing?
Before becoming a manager, it was enough to get recognized for how you perform on billable client work. Now that I am a manager, the focus shifts to not only client work, but how to help bring in more work to the company and increase revenue. So developing internal projects and working with sales to bring in more business has been my focus to impact my firm in that fashion.
By showing my capabilities there, I can better support my compensation growth and potential promotion path.
What are your future career plans?
Ideally, I want to get to the point where I am no longer hands-on with implementation work and my focus is developing my practice internally and working on how we can bring in more work as a whole. I am not a technical person by trade, but enjoy the consulting work and the industry I am in. I enjoy working with customers to find solutions and would like to apply that to developing resources we can market as part of our sales process.
I am always looking to grow my income and earn what I am worth to the firm. Honestly, I see the climb to higher and higher salaries as my own internal competition. Being able to obtain financial freedom and grow my net worth are huge factors for sure, but each checkpoint I hit serves as motivation to hit the next level of income as a goal towards overall progress vs being able to buy more things.
My ultimate goal would be to either be a CEO for a firm one day or to start and own my own company. There are checkpoints along the way I have as goals to hit, but being involved directly with running a company has always been a dream of mine.
Have you been able to turn your income into a decent net worth (what is your net worth)?
As of November 2020, my net worth is just under $400,000. This is broken out in the following way:
Cash: $45,000
Investments: $240,000
Alternative Investments: $40,000
Home Equity: ~$75,000
Not included are any of my wife's accounts. We have a joint account for bills, but we let the other use their money from their job as they please.
Why or why not?
I have always been an investor over a spender. I have had money going directly into my investment accounts since I began working and have tried not to hold much cash.
Whether it be through alternative investments or buying a home, I have always looked for ways to have my money make money.
What advice do you have for people wanting to grow their incomes?
Know your worth and be willing to take on things that put you out of your comfort zone. These two things will be able to set you apart from your peers when reviewing your performance and allowing you to be self-aware enough to know when you are being undercompensated.
Also, the simplest yet probably the area where people underestimate the impact on their income the most is just to be likable. If people like you and trust you, the more they are going to want to work with you. The more they work with you, the more you will stand-out in their mind and when performance reviews come along, you want to be the one who comes to mind.