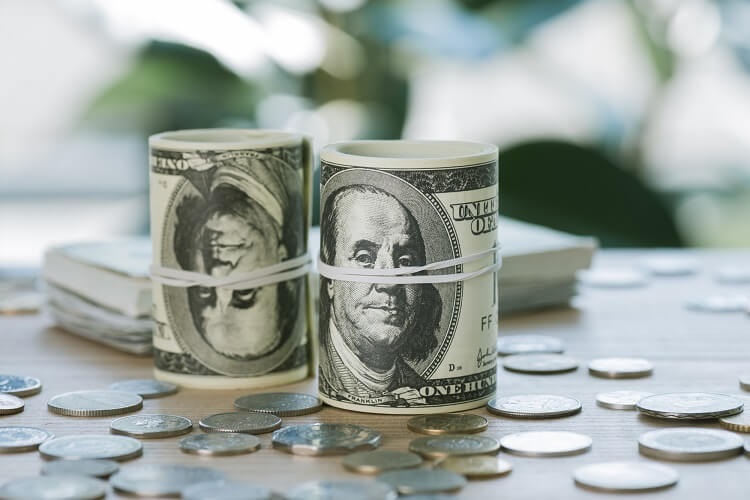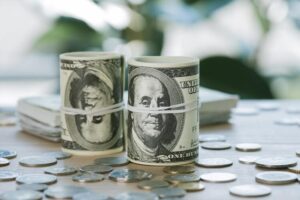 Today we have our latest interview with a reader who has grown their income to at least $100,000 annually.
If you're interested in participating in this series, please drop me a note.
This interview took place in November.
My questions are in bold italics and their responses follow in black.
Let's get started…
Tell us a bit about yourself (age, marital status, kids, where you live, etc.)
Age: 41 and just starting to feel the poor choices from my teens and twenties catch up with me.
Marital Status: Married for 15 years.
Kids: None. Not an option for us.
We live in an upper-middle class suburb of a large Midwestern city.
What do you do for a living?
I'm a manager in a B2B insurance company. I've got a managerial title that would fit in just about any company, but in recent years I've been leading several digital transformation initiatives that wouldn't be evident by the job title.
My focus is on enhancing the capabilities that drive our strategic objectives, either through efficiency improvements or with enabling the creation of data-driven services for our customers. When I joined the company 12 years ago I was in an entry-level position and I've changed roles either via promotions or lateral moves every few years.
I've accrued a diverse curriculum vitae throughout the company and developed strong relationships with departmental leadership teams (of which I am now part). I've done the entry-level stuff, managed a multi-million dollar P&L, audited processes for compliance and improvement, managed sales and business development segments, been the product owner on several software projects, and evolved into a data strategy implementation expert.
The value proposition I bring is being the guy that can compare our current state to a desired future state, and then pull a team together to fill the gaps. Change management is a big part of the picture. But my role allows me to be a creative problem solver who influences the strategic direction of the company while bringing great people together to make it happen.
How much do you earn annually?
I make between $130,000 – $150,000 per year.
My earnings in 2019 were $149,304.
How does this amount break down (salary, bonuses, etc.)?
Base Salary: ~$132,000
Bonus: $0 – $20,000
A bonus is never guaranteed, so it theoretically could be $0. It is based on company performance.
But I've always gotten a bonus, even during the various financial crises of 2008 – 2009. Even during the COVID-19 pandemic. I've also received an annual raise every year, except for the years when I was promoted (because I received a sizeable raise from the promotion).
I've been blessed in that regard.
Do you receive any additional compensation/benefits from your employer (401k match, stock options, etc)?
The additional compensation includes:
Company Retirement Contributions: ~$23,000 (100% 401(k) contribution match up to 5% of my base salary; Company contribution of 4.5% of my base salary into a Retirement Savings Plan)
Health and Well-Being (i.e. health, dental, vision insurance and wellness program incentives for both my wife and I): ~$15,000
If you factor these into the total compensation package with my base salary and bonus, my 2019 compensation would be ~$188,000.
How long have you been working?
~23 years, with a few career dead ends in my mid-20s.
The first real job would've been at 18 when I enlisted in the Navy. That was a 6-year period when I learned the importance of duty to others, teamwork, and the value of non-stop learning (in its various forms: training, education, experience). My successes in the Navy built a foundation of confidence that I will always carry with me. Not everyone has a great military experience, but I absolutely did. I appreciate it more and more as the years pass.
I left the Navy after 6 years, GI Bill in hand, thinking I was prepared to conquer the world. But found myself surprisingly aimless career-wise. I had no idea what I wanted to do.
I began the journey to a bachelor's degree, but that was more to "check the box" rather than having career goals, much less a strategy. I drifted to several internships and jobs for about 3 years, even doing some asinine get-rich-quick pyramid schemes that got me into debt. Dumb, dumb, dumb…but a good learning experience if nothing else.
While mired in those Dark Ages I worked as a facilities maintenance guy, got certified to sell insurance and investment products, hawked herbal supplements, and interned in the wealth management arm of a major investment bank. Nothing scratched the itch and I realize I lacked a sense of purpose that I understand affects a lot of veterans.
During that time I began reading anything and everything on topics that interested me: economics, investing, corporate finance, personal finance, accounting, project management, and a lot of MBA-level concepts related to portfolio management. Modern portfolio theory, CAPM, linear programming, econometrics, ARIMA and GARCH modeling, etc. I taught myself the fundamentals of object-oriented programming and learned to code in three programming languages.
While this self-directed learning did not translate into immediate career opportunities or salary boosts, it provided me with foundational knowledge and skills that I am using today (nearly 15 years later). These were topics that interested me, because I'm a nerd like that, but also seemed "good to know" because I saw these as being relevant to a high-value job. Even though I was searching for a career, this time was not wasted on evenings watching Survivor or Fear Factor….I was learning, which is a form of preparation.
Never stop learning. This quest for knowledge and self-education continues in me to this day, and I'm usually reading one of several books before bed each night. Although I absolutely give into the urge to binge my YouTube feed every now and then.
How long have you earned at least six figures?
I first hit the six-figure mark about 9 years ago, after I was promoted into a regional management position.
This was an interesting time because I had received a significant promotion, basically jumping a level in the organizational hierarchy. At the time I was a relatively unknown quantity at the company; a "high potential" employee but still untested in an management or leadership role. But a few individuals were willing to take a chance on me, for which I am grateful to them. To quote Lin-Manuel Miranda's Hamilton: that promotion was "my shot".
When that happened I made the decision that failure was not an option. I stop short of saying it was "life changing", but it did position me for a lot more in my career and allowed my wife to pursue her own career aspirations by finishing her education. I worked like a rented mule to 1) ensure I didn't fail, but also so that 2) I would excel above my peers. I proved that the promotion was not the ceiling for me, it was the stepping stone.
What have been the key steps you have taken that have allowed you to earn this level of income?
My income growth has come entirely through career advancement, so I will answer this from that perspective. It'll sound like career advice and that's because it is.
1. Taking ownership of my career.
After muddling along in my mid-20s, I eventually found my footing and immediately took responsibility for my career decisions. I had this mindset in the military, but had lost that edge. To this day, I take responsibility for everything in my career; especially things that don't go my way. This is a mindset that enables a lot. Some people may call it being driven, but it's more than that. It's drive coupled with accountability.
When I received the first promotion with my employer it was because I was proactively volunteering for additional assignments and had built a reputation for reliability and quality work. I over-delivered, providing more value to the company than what my position or salary suggested I should provide (see No. 2). I made mistakes and owned them, but vowed to not make the same mistakes again. I worked on that doggedly for several years until an opportunity presented itself and I then pounced (see No. 3).
Not all of my career choices have been driven by advancement or money. I've consciously taken lateral moves which have slowed my income growth and I'm okay with this. I've viewed these sideways moves as experience and network builders, offering me opportunities to work with new people and gain a new perspective on the organization. My income growth slowed for 3 years because bonus structures changed, but I'm okay with that. I own those decisions and they were the right decisions for me.
2. Understanding how the market prices my labor, then working to increase demand for my labor.
Most people don't view incomes as being subject to the same supply and demand economics as all goods and services. In effect, your labor is a service which your employer is willing to pay a price for. The price is set by the labor market's supply and demand equilibrium.
For the most part, a job's market price is efficient because HR departments are good like that; they do market surveys. Companies need talent and if they don't pay market price, talent leaves and is not replaced by other labor market participants because those participants can get a higher wage elsewhere.
Now, taking this supply and demand concept further…
High wages tend to cluster around skills that are in high demand with low supply, which results in scarcity. You want to position yourself in a talent pool where there is scarcity. That doesn't necessarily mean professions that benefit from a supply/demand imbalance, it could even be at the micro level within the company.
How do you do that?
Good question. Some professions have this baked into the market: STEM fields and medicine come to mind. But not everyone has this background, so they can either change careers into those fields or explore what scarcity exists within their realm of influence. I did the latter.
I've learned that most companies are facing a scarcity of top producers, employees who add more value than their paycheck suggests they should. There's always demand for people who over-deliver, who produce more, who add greater value than the average.
Then there's scarcity of talent and skills, which are typically aligned with tactical initiatives to execute a strategic objective. This one is trickier because it varies by company and industry, so you have to survey the landscape and draw some conclusions.
Being a top producer gets you noticed. Having skills that are in demand and using them in important ways to expand that top producer reputation makes you a super star. Using your skills and reputation to drive a team causes people to view you as a leader. When you're viewed as a leader, your name starts getting mentioned when a top position open up.
Here's what has worked for me:
Over-deliver, especially when it really matters:
We often hear: under-promise, over-deliver. I recommend you try to over-promise a little bit and then over-deliver on that over-promise. This is difficult and not always within my control, but it's what strive for.
Developing a track record of excellence, dependability, and reliability is paramount. Your reputation precedes you, make sure it's a good one. If you do this, people will want to promote you.
The unstated and uncomfortable part is that this is hard work which can demand a sacrifice of leisure and family time. That is true. Which is why it's easier to do this earlier in your career than mid- or late-career when family demands begin taking precedence. Make sure the work you're doing is worth it and fulfills you, but keep your priorities straight.
Develop your knowledge and skills:
About 7 years ago I noticed that analytics and data science were the topic du jour in business circles. My statistical proficiency was decent, but not great, and I couldn't have held an in-depth conversation about "data" with anyone. I decided to do something about it: I went back to school and got a master's degree in data science (courtesy of the GI Bill again). I'm not a data scientist by any stretch, but I now understand how data provides value and the fundamentals of various predictive modeling techniques and algorithms, plus data modeling, data management, governance, etc.
My education in data science led to an opportunity 3 years ago to lead a digital transformation initiative with a strong data strategy component. After a few weeks I realized that I needed to understand how business requirements define software solutions, so I decided to learn more about business analysis and agile methods. I studied and passed an exam to get certified in business analysis with a business analytics focus. Now I'm conversant and make actual business analysts' jobs easier because I can predict what they need and deliver it. I also have a new perspective on organizational analysis.
My success in leading the first digital transformation project positioned me to become part of the global leadership team, which meant I needed to focus on strategy development and execution. This led me to educate myself on business architecture, which is a method for defining how business capabilities and value chains drive strategy execution. I studied and passed an exam to become certified in business architecture.
Here's the deal: All of this came AFTER I had already achieved a six-figure salary. That's the mindset that has served me well. Never stop learning things that increase the demand for your skills or knowledge. The more scarce those skills and knowledge are, the better.
Each foray into learning positioned me for the next opportunity….the stuff I committed to learning in the Dark Ages and in the Navy laid the foundation for that. Next will likely be a foray into systems engineering concepts to better understand organizations as a system of systems.
Knowing stuff and having sought-after skills increases demand for your labor, which is in low supply. Your market value goes up.
Last point on knowledge and skills: the skills you need to continue being successful become less technical or profession-specific as you rise through the ranks. They tend to focus around leadership qualities. Team building. Strategic thinking. Influence. Make sure the skills you are working on always include an element of management or leadership skills to them.
Aggressively pursue experience and responsibility:
You want to be uncomfortable. Sounds counter-intuitive, but it's true. Calm seas don't make good sailors.
We grow by taking on challenges that are just slightly beyond our current capabilities, yet still achievable. This is true in childhood, when we're negotiating stairs for the first time, and it's true at work when we are given a task that we have never done before. Eventually, we realize that the insurmountable is conquerable after all. Which leads to confidence in ourselves to do it again. Which leads to confidence to do other things we've never done.
A new CEO's first day on the job is filled with doubts. Just like a young intern starting on the same day is filled with doubts. The CEO, however, has the benefit of a long history of overcoming greater and greater challenges while shouldering more and more responsibility. That's part of what prepares them for the privilege of leadership.
I mentioned before that reaching a six-figure management job became a launching pad for me, not a ceiling. Once I had proven that I was not only effective, but exceling, I immediately began asking for more things to contribute to.
If you are actively getting more demanding experience, shouldering greater responsibility, and doing so successfully while operating in an environment of uncertainty…demand for your labor goes up, with a fixed supply. Price for your labor goes up.
3. Position yourself to jump on opportunities.
Income growth opportunities are not handed out all the time, so be ready when they arrive. How do you do that?
Sometimes the opportunity comes with an asterisk, so decide today what you are willing to do:
Are you willing to move? That's actually a bigger differentiator than you think. A lot of people refuse to move and that limits their options for income growth via promotion. We moved for "my shot", even though the destination wasn't ideal. It was worth it.
Does a lateral move better-position you for the future jump up? I mentioned having done lateral moves which slowed my income growth. This was strategic. At the time I had "mastered" the job I was in and it offered nothing new. I would've had 30 years of the same if I stuck with it. Meh. Time for a change. That lateral move gave me exposure to an entirely new group of people who I admire. It also provided me with an entirely new perspective on our company that I would've never uncovered otherwise. It helped me build a good reputation across the organization and not just within the silo I was in.
Make it known that you want to advance.
Don't shout it from the break room, but let people know. If this is frowned upon in your company, I suggest you look around for another employer. Good managers want to know who the ambitious people are and help develop them into leaders.
4. Be willing to jump ship.
Before I got my first promotion I had already decided I was leaving the company if something didn't happen for me here. My wife and I had discussed it at length. I was confident that I offered more value to the company than I could make in my current position, so I was willing to go to a company where that value could be realized in monetary terms. Fair enough. Free markets and all that.
I've learned that there are a lot of reasons why some people don't get the advancement and subsequent salary they desire, and it happens all the time even though people have done everything right. Companies are complicated systems with competing forces.
Although I am happy with my employment, I always "keep a bag packed" just in case. I'll leave if it comes to it and I've built the resumé to support a move. People at work know this, but I don't use it as a threat. Ever. It's just me keeping my powder dry.
5. Always remember: Company = People.
The words "company" and "companion" share the same Old French root word that refers to someone with whom you share bread, which comes from the Vulgar Latin compound noun of "com-" (with) and "panis" (bread). The company is people! People working together for a commercial purpose. People who you spend a good portion of your life with.
The point is this: nothing happens, career-wise, without people in your corner. Trust, cooperation, and open dialogue go a long way. Reputation goes a long way. Dependability goes a long way. Commitment to each other's success goes a long way. I've benefited from great mentors and managers, and I do my best to follow their example. Do your best to find a mentor if you don't have one.
Which of the following career advancing strategies did you employ (if any) and which were most effective: a. Doing well within your current company and being promoted. b. Jumping around from company to company always seeking a higher salary & responsibility. c. Entirely changing your career path from a lower earning field to a higher earning field (going back to school, etc)?
As the narrative in my previous answers suggests, I have embraced "Doing well within your current employer and being promoted". But this comes after attempts to jump around and even change careers.
My advice to those who choose to follow those other strategies is to have a specific goal in mind. I was searching for a place, but doing so without a compass. As expected, it got me nowhere. I have successfully diversified my experience within my employer, which has opened up opportunities for me.
My wife has embraced a new career via education with great success, but she is a bit of a hybrid like me. She outperforms. She's competitive. She builds relationships. She positioned herself for a promotion and pounced when the opportunity came.
What are you doing now to keep your income growing?
Outperforming. Over-delivering. I continue to position myself for additional advancement. Whether that happens or not is to be determined, but I feel I have done and am doing what it takes to jump on the opportunity when it comes. At this point in my career I am focusing more on getting things done through people than on being the guy who knows stuff.
I stick with my company because I feel well-compensated for the work I do, I have a sufficient work-life balance, I get to enjoy some global travel (you know, in those pandemic-free sort of years), and my co-workers have become trusted colleagues. I'm getting to a point, however, where my options for additional income growth hinge on moving to a part of the country I have no desire living in. Time will tell how this plays out.
Given this holding pattern I'm currently in, my wife and I are focusing on her income growth. Chances are pretty good that sizeable income growth in the future will come from her, given where she is at today. She's following pretty much the same steps I laid out above, but we're already discussing a move to another employer because her options are limited in the current organizational structure.
We are also in the early stages of exploring income property investment.
What are your future career plans?
My midterm goal is to become a business unit leader within the next 3 years, which would be like a VP role. If that does not happen, I will likely begin exploring my options outside the company and I'm ready for that decision when the time comes.
Longer term, my goal is to become financially independent by 55. So in about 14 years. The intent here is not to retire, but to pursue whatever endeavor fulfills me without worrying about money. That may be continuing to work at my employer until my 60s. It might mean I go fill scuba tanks for $7 an hour. Whatever the endeavor, I will be at peace.
Have you been able to turn your income into a decent net worth (what is your net worth)?
We calculate our net worth at about $750,000.
When I started working with my employer, our net worth was -$21,000. Yes, that's a negative number. We were in debt and had almost no assets.
Why or why not?
We live significantly below our means and have avoided the trap of increasing our expenses as our incomes have grown. Besides the mortgage, we are debt free. Our only big spending is a large travel vacation about every 18 – 24 months to overseas destinations.
My wife drives a 5-year old Toyota that's paid for and I bought a used Chevy Cruze 2 years ago for <$20K. We use credit cards judiciously for rewards and pay them off each month. We have several saving accounts that we use to save up for large purchases and only make the purchase once we have the cost covered.
We both max out our 401(k)s and Roth IRAs. Index funds is the name of the game. We keep a separate low-cost brokerage account where we execute a dividend investment strategy because bond yields are abysmal and savings account yields are offensive.
There was also some luck. We bought our house at the absolute bottom of the market following the housing crisis. That wasn't acumen on our part, my promotion and move just happened to coincide with that timing. So we've see a significant price appreciation in recent years while also paying a mortgage that was, at the time, an incredibly low 3% APR. These days that APR is par for the course.
My wealth building started relatively late in my 20s. I built no wealth in the Navy. None. Dumb, dumb, dumb. Our net worth could be so much higher. The whole compounding returns concept hit me late and I kick myself a lot. I could have shaved a couple of years off my FI target.
What advice do you have for people wanting to grow their incomes?
I think what I described above covers most of my thoughts. My last bit of advice is to pay it forward.
Acts 20:35