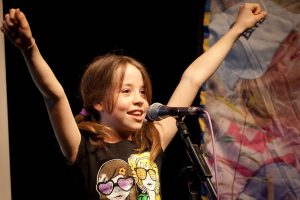 I ran into an interesting set of comments by Warren Buffett the other day that I found very compelling — and just HAD to share them here.
Buffett was talking to a class of college students at Columbia University in 2009.
While there he discussed the value of a career. Of course he put the comments in terms only he can — as an investment with a specific value.
The Value of a Career
Here's his first statement:
"Right now, I would pay $100,000 for 10 percent of the future earnings of any of you, so if you're interested, see me after class."
A few things to note about this comment:
Warren knows that over a working career, the average college graduate is going to make AT LEAST a couple million dollars. So his 10% would get him $200k. Buying $200k for $100k is a smart move and one way he became so wealthy. Remember he has to account for the time value of money too — he pays now but gets paid back over 40-50 years. And he wants way more than an investment doubling in 40 years, so he probably thinks a career is worth much more than $2 million.
He has good reason to think that. According to Business Insider, Columbia graduates begin with a median starting salary of $59,200. Assuming they work 45 years and get 3% average annual raises, they will generate career earnings of almost $5.5 million. If they work at growing their career just a bit and average 4% annual raises, that's almost $7.2 million in career earnings. 5% annual gains gets them $9.5 million. Remember, this is just their earnings. Imagine what could happen if they took a portion of this money and invested it throughout those 45 years.
Given the above, Warren is making a sucker's bet. He would do quite well paying $100k for 10% of any of their earnings.
It's not just the average person Buffett makes the offer to. Note the words "any of you." So even the one earning the least will still deliver a good return for Buffet. In other words, ALL of these careers are very valuable.
Let me summarize everything up to this point in one sentence: Warren Buffett and I agree completely on the value of a career. 😉
How to Make a Career 50% More Valuable
I ask quite often if people would try and grow a multi-million dollar asset. The answer? Of course they would. So that's what everyone should do with his career — because it is a multi-million dollar asset.
And Buffett has given us a great head start to this end. He shares something he thinks will grow a career's value by 50%!
Here's his second comment:
"Now, you can improve your value by 50 percent just by learning communication skills–public speaking. If that's the case, see me after class and I'll pay you $150,000."
That's a pretty bold statement. Consider:
Your entire career (education, experience, EVERYTHING) is worth $100k to him.
Your ability to speak in public alone is worth an extra $50k.
Sounds like he puts a high value on speaking and communicating.
I would agree 100%. Being able to speak in public is a very valuable skill. Developing this skill is a great way anyone can grow his income and get those extra millions over the course of a career.
I'd actually expand the statement to all communication skills — speaking (to large or small groups and even one-on-one) and writing are very valuable skills that employers pay big money for.
My Experience with Communication Skills
I have seen the value of these skills first-hand in my career. I was fortunate to benefit from a several situations that helped me develop them (and realize higher earnings as a result).
It started in high school when it became clear that I was not going to be a star athlete. I turned my time an attention elsewhere and got involved in school plays, speech and drama competitions, and debate. By the time I left high school I was comfortable in front of a crowd.
At college I had more opportunities to speak to groups of all sizes. I was involved in a number of campus organizations plus held a staff assistantship. Many of these required me to speak regularly so my skills improved.
In graduate school many of our classes required a final project that we had to present. I built my skills even more, once delivering the entire one-hour presentation without notes for our whole team.
Also in graduate school I learned how to write well, through a grueling class that taught business writing.
Once in the real world I continued to develop these skills, both through the normal course of work as well as by attending seminars on salesmanship, presenting, and speaking to the media. All of these built upon each other and my skills kept growing.
I'm not sure being able to speak in public helped me increase my earnings by 50% by itself, but I am sure it had a significant contribution to my overall earning potential. Why? I think we all tend to assign all sorts of positive traits to those who speak and write well. We think they are more intelligent, skilled, capable, and so on. Companies tend to like these qualities and reward those who have them.
Of course there needs to be substance behind the style. You can't speak your way to success — at some point you need to deliver the goods as well.
But I think it's safe to say that being able to communicate effectively is a skill that can separate anyone from the crowd and help him earn more than he would without the ability.
That's my take on speaking's impact on a career. What do you think?
photo credit: Brisbane City Council 2012 Green Heart Schools public speaking competition via photopin (license)